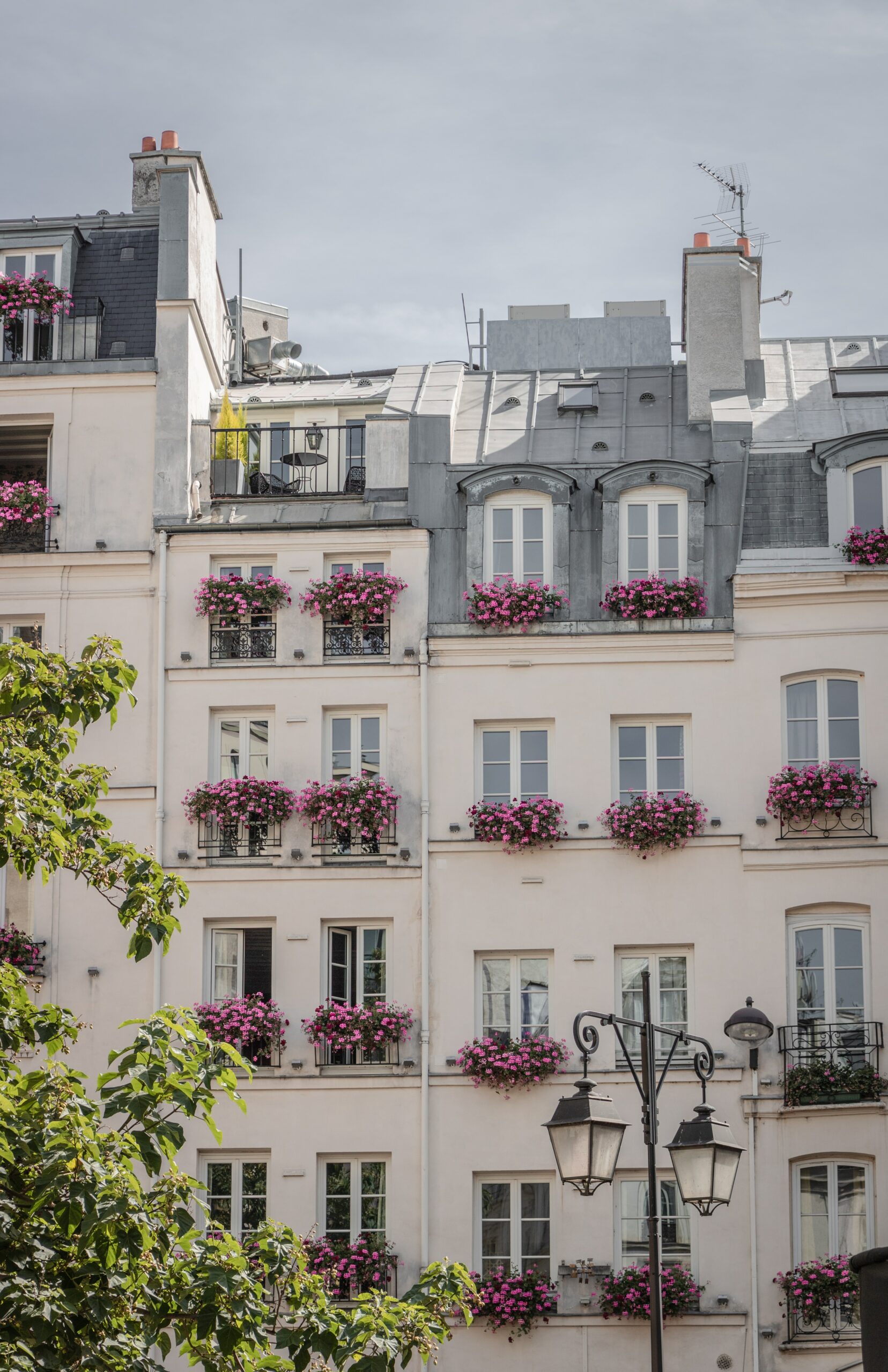 15 Reasons Why We Love Paris
Reading Time:
7
minutes
DISCLAIMER:
This post may contain affiliate links which will reward me monetarily or otherwise when you use them to make qualifying purchases. For more information, please read my
privacy policy
and
disclaimer
.
Last Updated on March 23, 2022
Our Top Reasons To Love Paris
(by the Céline Concierge team)

By now you're probably getting to know the Céline Concierge team a little bit, and I'm sure you can guess what brought us all together! That's right, our love of Paris!
Even though we are all from different places and have lived in Paris for different amounts of time, each one of us has our unique reasons to love this beautiful city. In fact, I would go as far as to say that Paris literally has something for everyone. I have not met a single person that has not found their very own slice of heaven here. To inspire you before your next trip, we have gathered together our top reasons why we love Paris.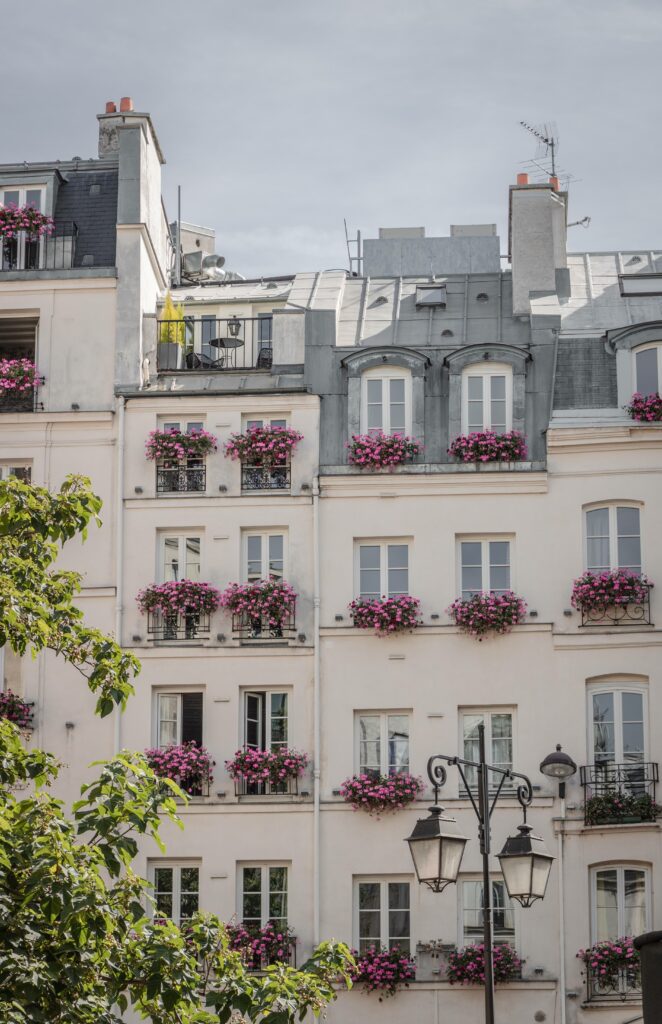 AUDREY
1. Because of the Eiffel Tower
Travelers from all over the world come to admire this majestic, 300-meter high construction, but did you know the Eiffel Tower was only meant to be a temporary exhibition? Luckily, it has stood the test of time and remains for me not only the most beautiful symbol of Paris but also an emblem of 'La France' herself. Every night of the year when it sparkles or when it's dressed in its most beautiful lights for a special occasion, I'm proud to be Parisian!
2. Because it's a Foodies Paradise
You can eat and drink at almost any time of the day or night (yes, even on a heated terrace in winter). You only have to come down from your apartment to find that there is always a bar or a restaurant open and ready to serve you a nice board of cured meats and cheeses. Even on Sundays, my favorite Asian restaurant is open. Heaven for the foodie that I am!
3. Because you can get "lost" in the city
Because it's fun to get "lost" in Paris, to discover its covered passages and its hidden alleys. Sometimes I spend days walking around Paris as a "tourist" and each time I do I find something new to explore. Everywhere you go in Paris there's a story to be told. Even the metro stations have their own! Everyone from kings to artists to musicians to ordinary people have lived here and Paris has not forgotten them.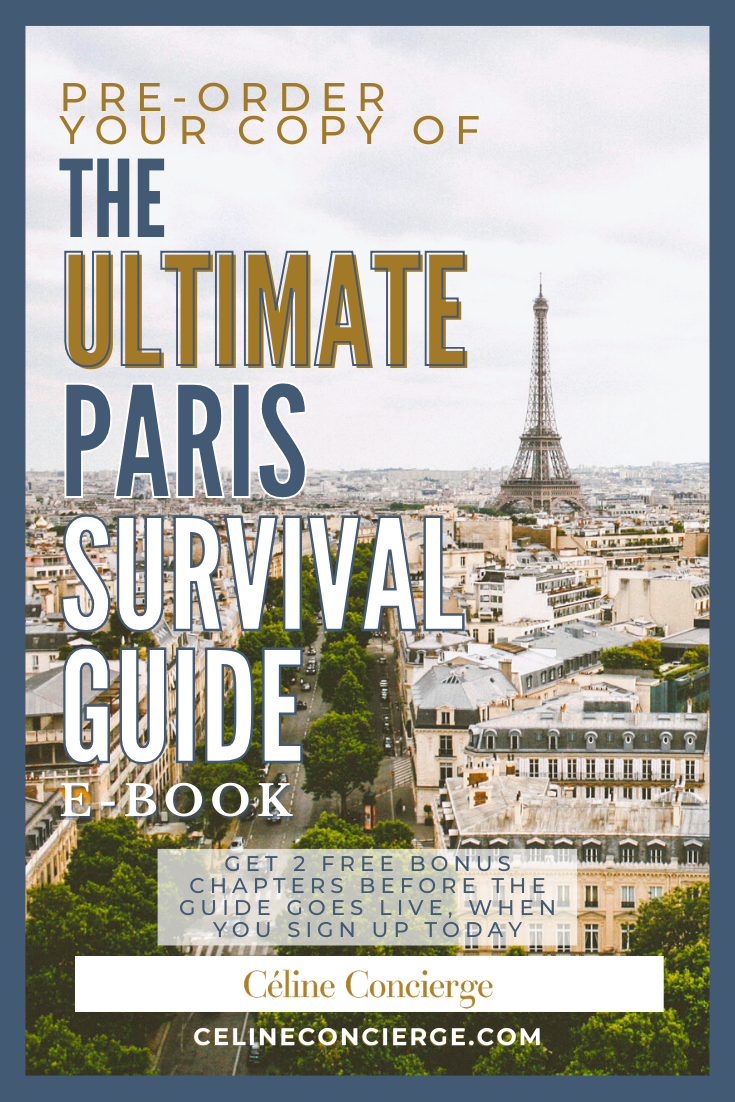 E-BOOK PRE-ORDER
Get your copy of THE ULTIMATE PARIS SURVIVAL GUIDE and become an expert in All Things Parisian!
Get first dibs plus 2 FREE chapters by leaving your email here and I'll contact you when the guide goes live.
I WANT IT!
SELENE
4. Because of its pleasant surprises
You never know who you're going to run into. I love the mystery and suspense of walking through any neighborhood of Paris and knowing that someone that I know lives just around the corner and I might bump into them. Paris is the perfect size for finding and meeting up with your friends at the cafe, the bar, or the cinema.
5. Because of its hangout spots
My favorite spot to hang out in the summer (when the sun doesn't go down before 10 PM!) is along the banks of the Seine with a bottle of rosé and my best friends. Nothing is more Parisian than chilling near the river with good food, good drinks and good company!
6. Because of the limitless food possibilities
I am convinced that in no other city in the world can you find such a wide variety of food and restaurants, serving up anything from Greek street food, to Ethiopian dishes, to Michelin-Star haute French cuisine. You can taste and discover nearly any food on the planet in the streets of Paris if you know where to look!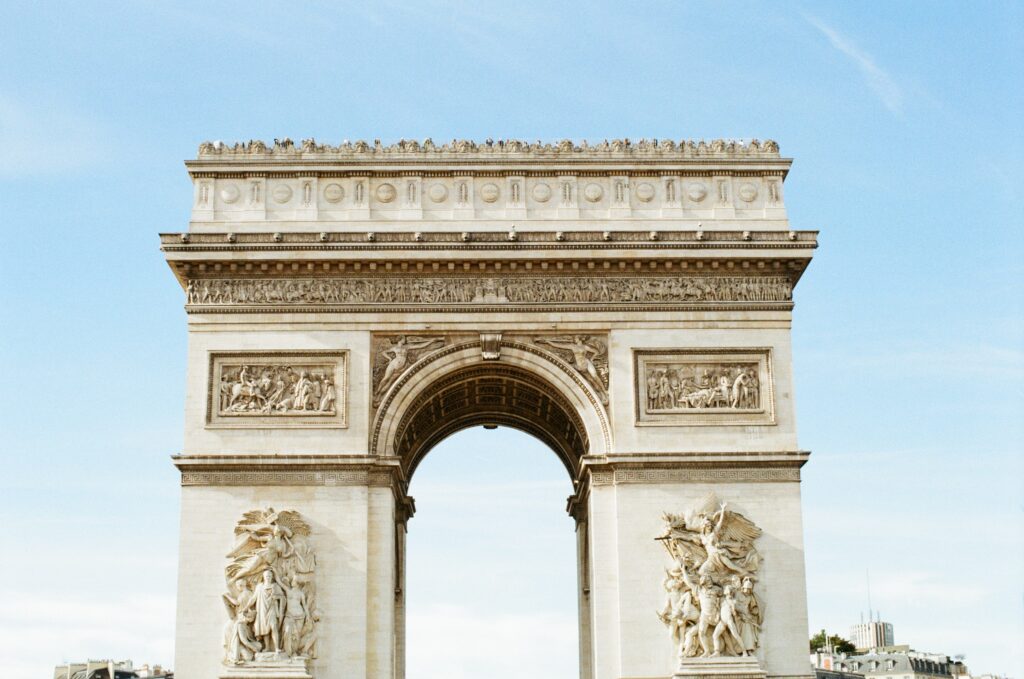 ELESHA
7. Because of its art galleries
Admiring the Mona Lisa behind the restrictive tape, packed tightly against strangers is not my favorite way of enjoying art. Iconic museums, in general, are not my jam. While viewing the classics like Monet, Manet, Vangogh, Davichi are important, I much love Paris for its myriad of contemporary art galleries. On Thursdays, I go to gallery openings in the 6th arrondissement (near my neighborhood) as that's the day they commonly present new artworks. I love rubbing shoulders with creatives while holding a glass of bubbly and feeling inspired by what I see!
8. Because of its parks
You haven't had a true Parisian experience until you've picnicked in a park all afternoon. I'm not joking, picnics are almost an art form here and it's one of the best ways to spend some quality time outdoors, while also filling up on baguette, wine, cheese… you get the idea! My favorite parks are Park Monceau and Buttes Chaumont. Parc Monceau for its chill family vibes, and Buttes Chaumont for its liveliness and high altitude views.
9. Because of its secrets
Chuga-chuga-choo-choo….next stop, Paris underground. I love what is hidden literally underneath our feet and behind closed doors in Paris. I have enjoyed going to performances in the catacombs, artist squat parties, private gallery showings, and dining in the pitch-black dark. Not to mention the speakeasies and other hidden places! Even when you think you know everything there is to know about Paris, this city still surprises you.
☆
Click here to get your FREE PDF
Bucket List
☆
GRACE
10. Because of its Street Art
We're not talking about your usual run-of-the-mill graffiti! Paris is home to a whole host of street artists that have made it their mission to add colour and style to our beloved city. Watch out for beautiful murals on the sides of buildings as you walk around, as well as space invaders and other illustrations left as Easter egg hunts for locals and tourists alike.
11. Because you get to see Paris from the water
There is nothing quite like exploring the heart of the city from the Seine. The easiest way to see all the main waterfront sites, including Notre Dame, the Louvre, Hotel de Ville and the Musée d'Orsay, is to take a Bâteaux mouche tour from Port de la Conférence, next to the Pont de l'Alma. If you are feeling even more adventurous, you can book a brunch or dinner cruise with dancing and more!
12. Because of the vintage stores
One way to reduce your environmental impact and grab yourself a bargain to boot is to check out Paris' vintage clothing stores. Style yourself in timeless French fashion for a fraction of the cost of new items and discover quality brands you may never have heard of before!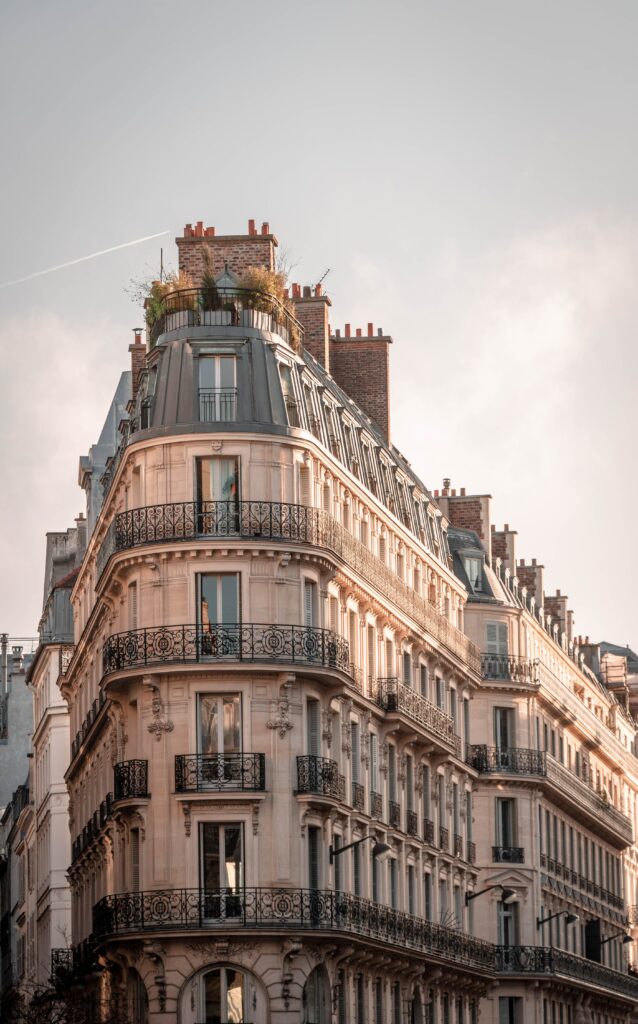 HANNAH
13. Because of how simple life can be
There's something about the Parisian culture that's so beautifully basic. Sitting on a terrace with a coffee watching people go by and wondering about who they are. Grabbing a baguette and heading to one of the many beautiful parks. There's so much to do in this city, but the things I appreciate most are the ways it draws you into keeping things simple.


14. Because of the bakeries
While the French are known for their croissants, baguettes, etc, what no one tells you is how cheap neighborhood boulangeries can be! Grabbing the most delicious pastry you've ever tasted in your life will generally be a sliver of the price you'd pay at Starbucks for the same thing of far lesser quality. The same is true for the wine—I remember being so shocked by how cheap grocery store wine was for the quality.


15. Because of the architecture
Part of what makes Paris such an experience is how walkable it is. It's walkable not just from a transportation standpoint but also from an experiential one—the cobblestone, the historic buildings, the secret alleyways. It's a vastly different vibe than big cities in the United States, and it feels a bit like walking onto a movie set that doesn't end!
☆☆☆
So there you have it! Our top 15 reasons why we love this city more than anywhere else in the world. It was incredibly difficult to narrow our list down to just a few points because we could go on talking about Paris for DAYS… if not WEEKS, MONTHS or YEARS!
If you've enjoyed this list then you will love our upcoming Ultimate Paris Survival Guide that is set to hit our online shop in April 2022.
In it we have recommended ALL our favorite places in Paris, from hotels to restaurants to parks, spas, day trips, hidden passageways, tea houses, cheese shops, markets, vintage shops… you get the idea! No matter what you enjoy doing, your season of travel, budget, trip length, or any other criteria you can think of, you are sure to find the Paris of your dreams within these 481 pages.
Interested? Still not sure? In either case, join The Ultimate Paris Survival Guide Waitlist to get exclusive discounts during our pre-sale AND receive 2 FREE BONUS CHAPTERS straight from the book NOW!
We also have a downloadable 5-day Fool-Proof Paris Itinerary with clickable Google Maps that we highly recommend you get to prepare for your visit!
☆☆☆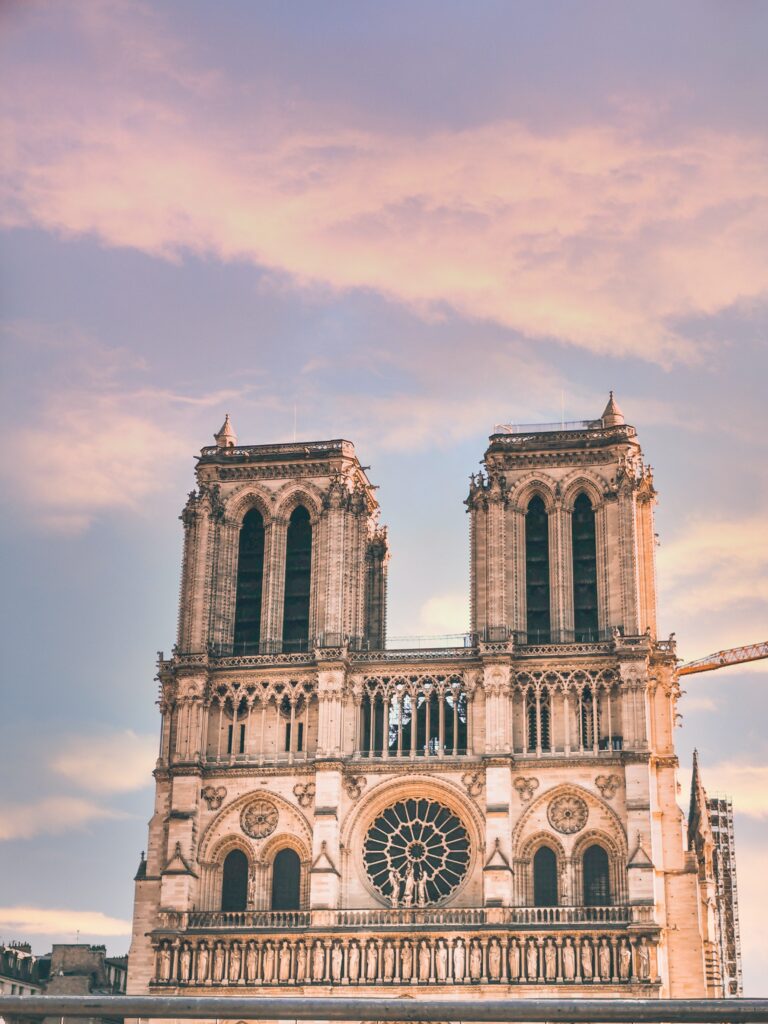 ☆☆☆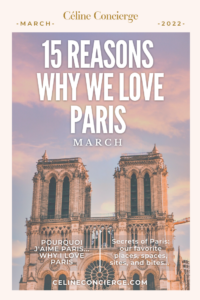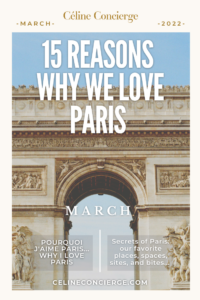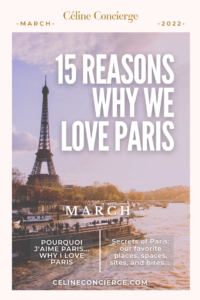 ☆☆☆