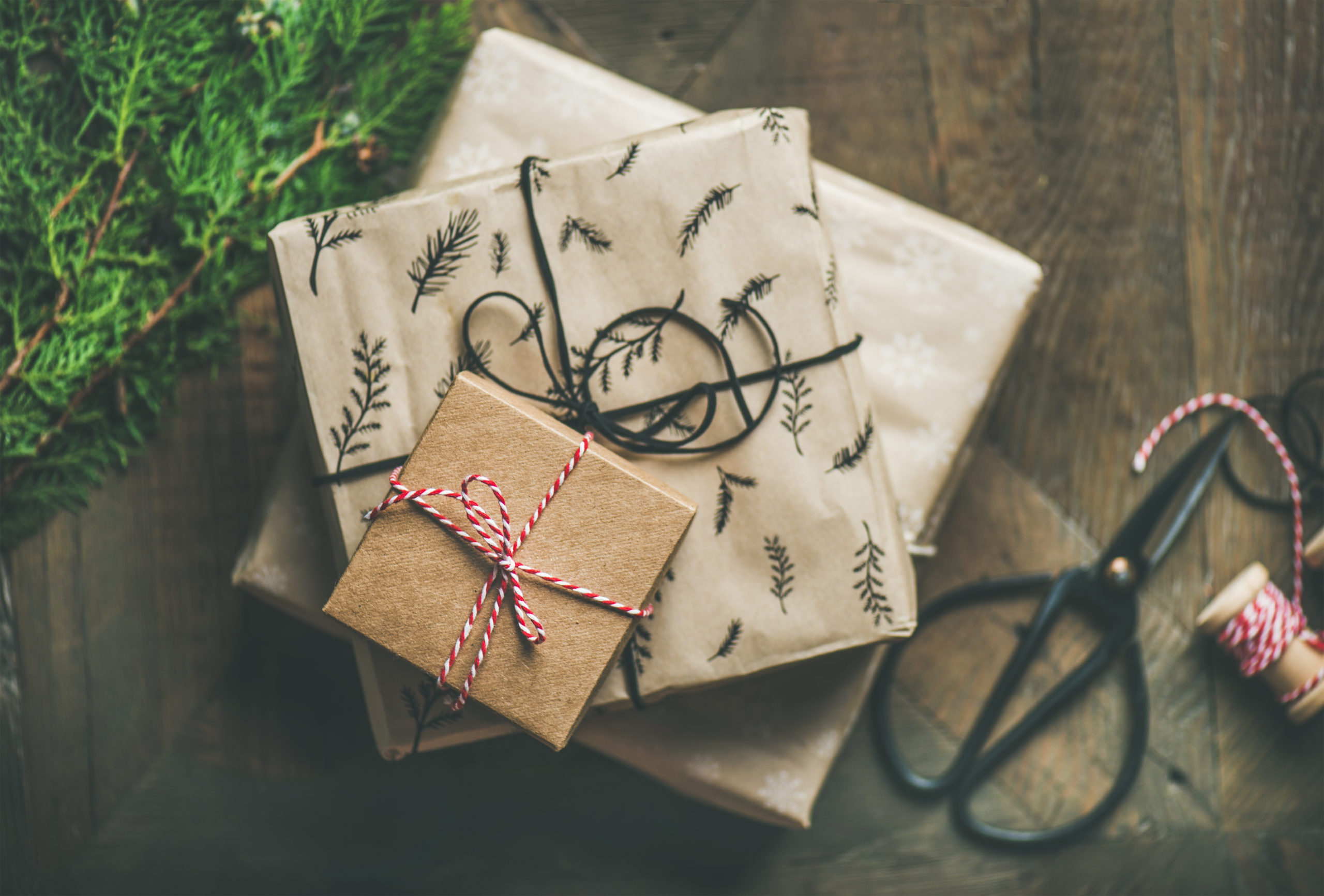 Parisian-Inspired Luxury Christmas Gift Ideas (2020s)
Reading Time:
8
minutes
DISCLAIMER:
This post may contain affiliate links which will reward me monetarily or otherwise when you use them to make qualifying purchases. For more information, please read my
privacy policy
and
disclaimer
.
Last Updated on November 1, 2022
(for the Francophile in your life, even if that's you!)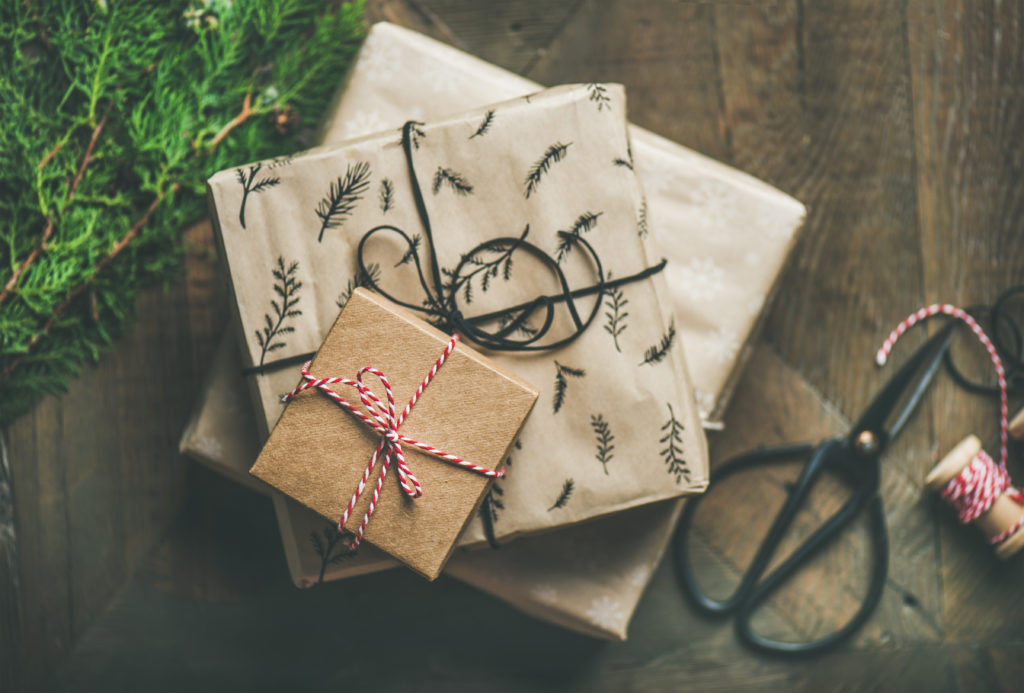 Wondering what are the best Christmas gifts to get your sweetheart this holiday season?

Céline Concierge

guides you with these

12 luxury Christmas gift ideas

inspired by Paris! These gift ideas galvanize the festive spirit of the French and everything that say class, luxury, elegance, and sophistication. I hope you will adore them, too!
Most are available online with international shipping, others are only available in France. Don't hesitate to

contact me

for assistance to fulfill all your holiday wishes!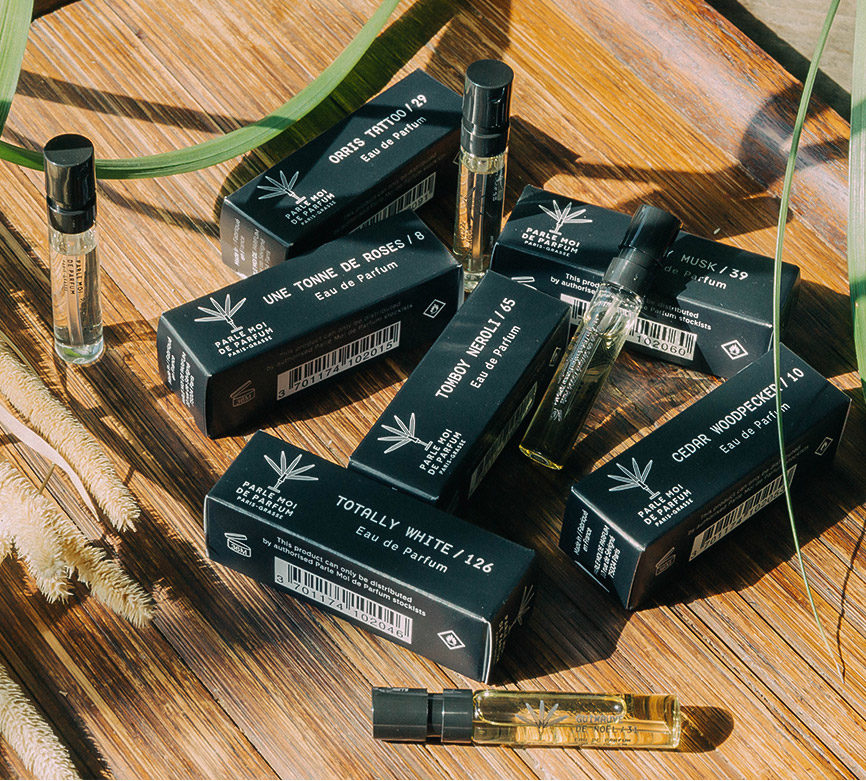 Photo Credit: Parle Moi De Parfum
1. Lose Yourself in the Senses and Parle Moi de Parfum 
What a perfect way to bring in the New Year with a new fragrance– or 6! I'm in love with the Discovery Kit from Parle Moi de Parfum! The Discovery Kit is not only an affordable way to savor 6 of the luxurious fragrances, but it also allows you try out the aromas as they blend with your aura. It's a nice sampling to pick your favorites before committing to a larger 3.4 fluid ounce flask or the indulgent scented candles. This family fragrance boutique in the heart of Paris is as much a testament to the family's love for the art of the eau de parfum as for the conversation surrounding it.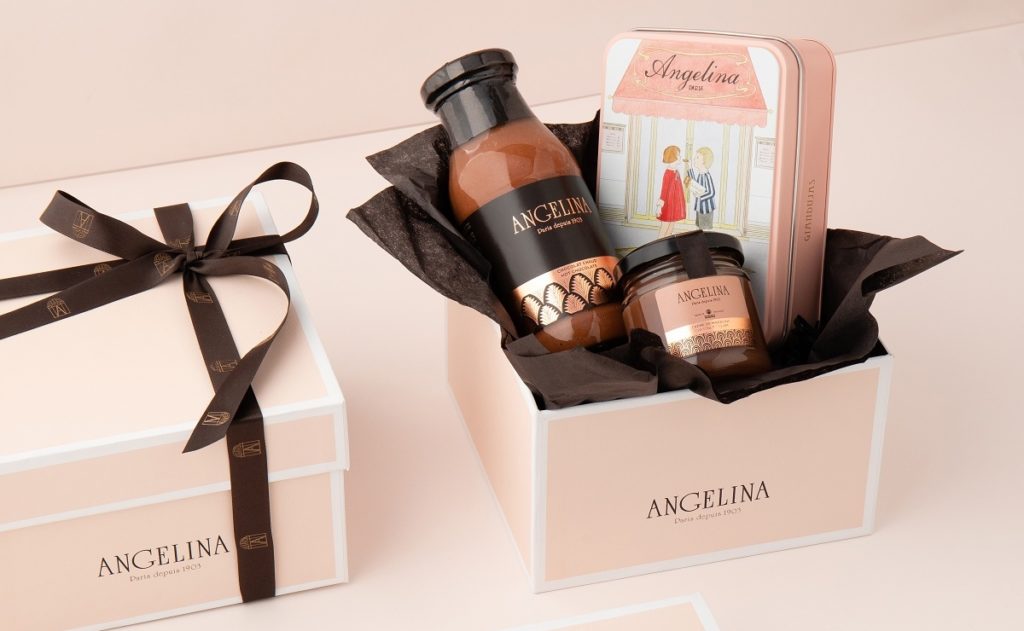 Photo Credit: Angelina
2. Savor the Celestial with Angelina
If you've ever been to Paris you may know about the famous tea house

Angelina

. They are known for their delectable tea, pâtisserie, and none other than their heavenly chocolat chaud "L'Africain" or "African" hot chocolate. No winter holiday is complete without the real deal. So, even if you can't make it to Paris this year to taste the hot chocolate directly in person in one of the tea houses, I suggest you order the bottled Angelina chocolat chaud. They have personalized gift baskets available for shipping within Europe. If you absolutely crave this chocolat chaud for your luxury Christmas gift, contact me to place an order for shipping outside of Europe.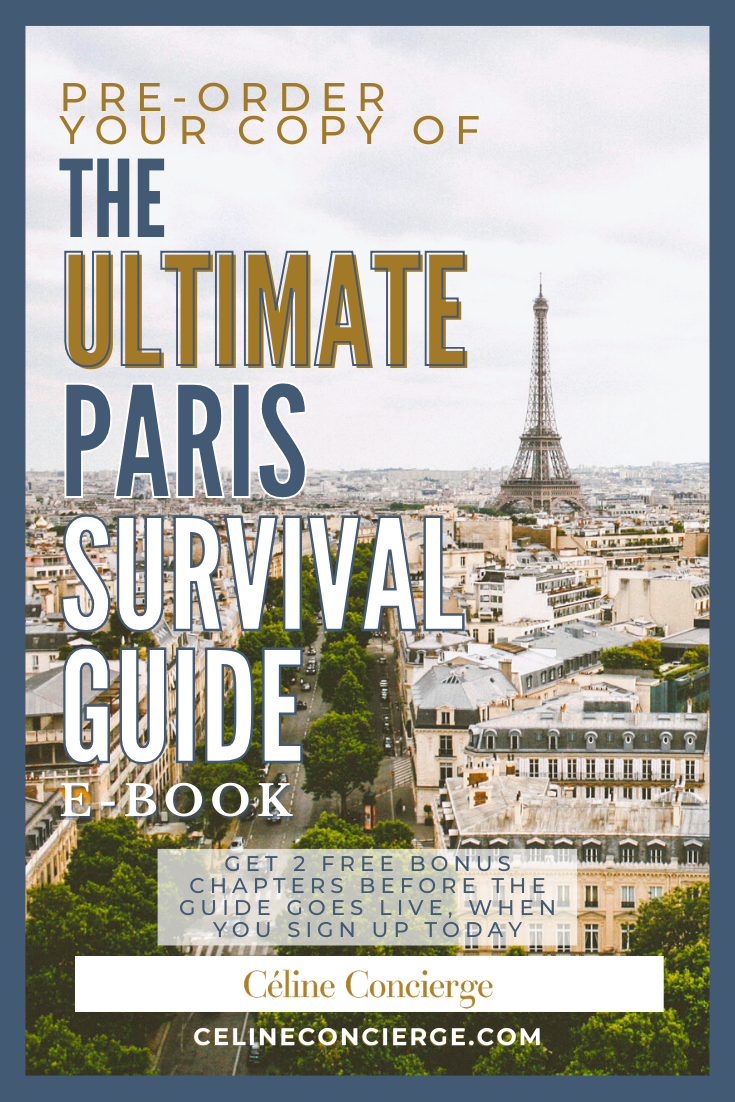 E-BOOK PRE-ORDER
Get your copy of THE ULTIMATE PARIS SURVIVAL GUIDE and become an expert in All Things Parisian!
Get first dibs plus 2 FREE chapters by leaving your email here and I'll contact you when the guide goes live.
I WANT IT!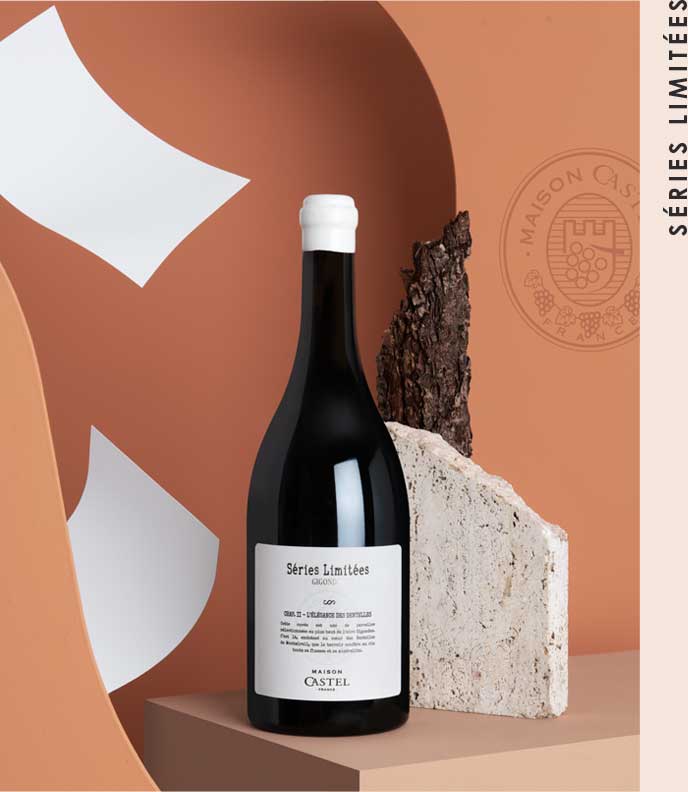 Photo Credit: Maison Castel
3. Indulge in Your Exclusive Vintage 2016
Along with delicious hot chocolate to warm you up during the winter months, I'm equally captivated by the limited series wine from Maison Castel. The Gigondas red wine from the Southern Rhône Valley feels like you are tasting the sun in the mélange of Syrah and Grenach grapes. This rich and decadent wine is produced mostly by the hand-picking method of viticulture. The grapes are filtered again and again once brought to distribution stage for the most optimal mature grapes where they mature between 24 days and 29 days. Then it's on to a 15-month aging process under meticulous care– and boy, does it show when you take a sip of this vin rouge. If you're looking for a new bottle for your collection this luxury Christmas present can be saved in the wine cellar from 2-5 years.
Maison Castel limited Series Wine – Only available in France
Contact me to place a wine order for shipping in and outside of Europe.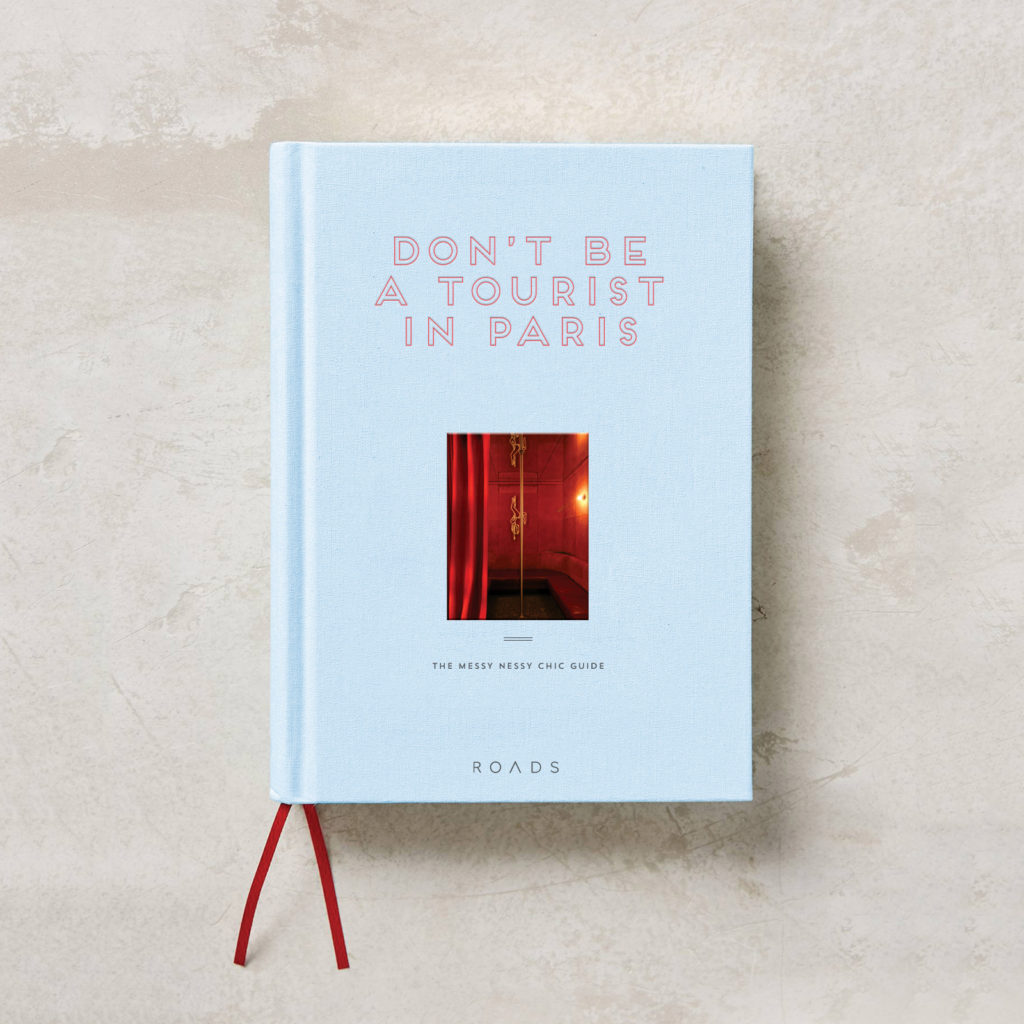 Photo Credit: Messy Nessy Chic
4. Encounter and Embrace your Inner Parisian
I'm obsessed with this book. It's not a guide book, but a lesson in how to live like a local Parisian, which is the true essence of Céline Concierge. I bought my own copy of Don't be a Tourist in Paris Volume 2 last fall and I couldn't put it down! It's a journey through Paris seen through the lens of an expat turned local. This masterpiece in contemporary Parisian life is brought to you by the Cabinet of Curiosities Messy Nessy Chic. It's the perfect Christmas gift idea for Francophiles!
☆
Click here to get your FREE PDF
Bucket List 2021
☆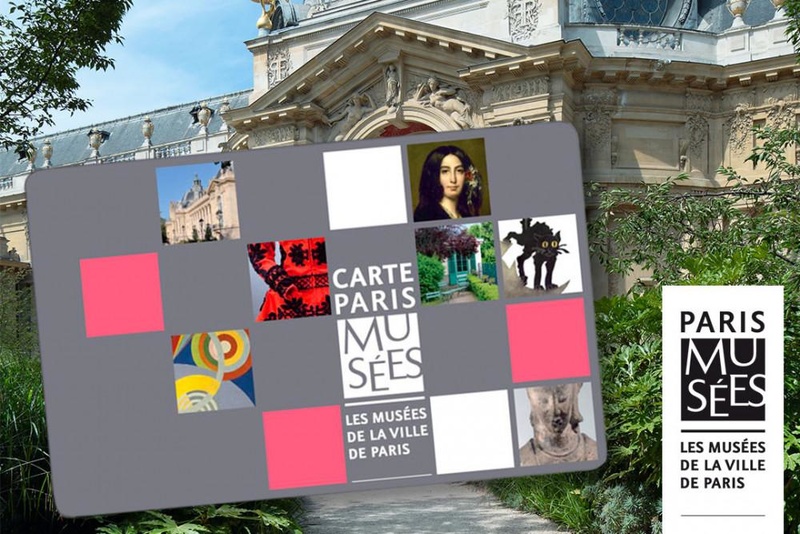 Photo Credit: Paris Musées
5. Unearth the Hidden Treasures of Paris One Museum at a Time 
**Stocking Stuffer Recommendations**
This is the perfect gift for your favorite artist friend or yourself, if that's you! The Carte Paris is a gem of a museum pass. Prices start at only 20 € for youth and students, 40 € for the solo pass (people over 26 years of age), or 60 € for the pass with a friend of you choice. With the annual membership you get an unlimited and free access to see the expositions at the 13 museums considered to be "les Musées de la ville de Paris". Even if you don't live in Paris but come often, this pass is worth it and pays for itself in 3 visits.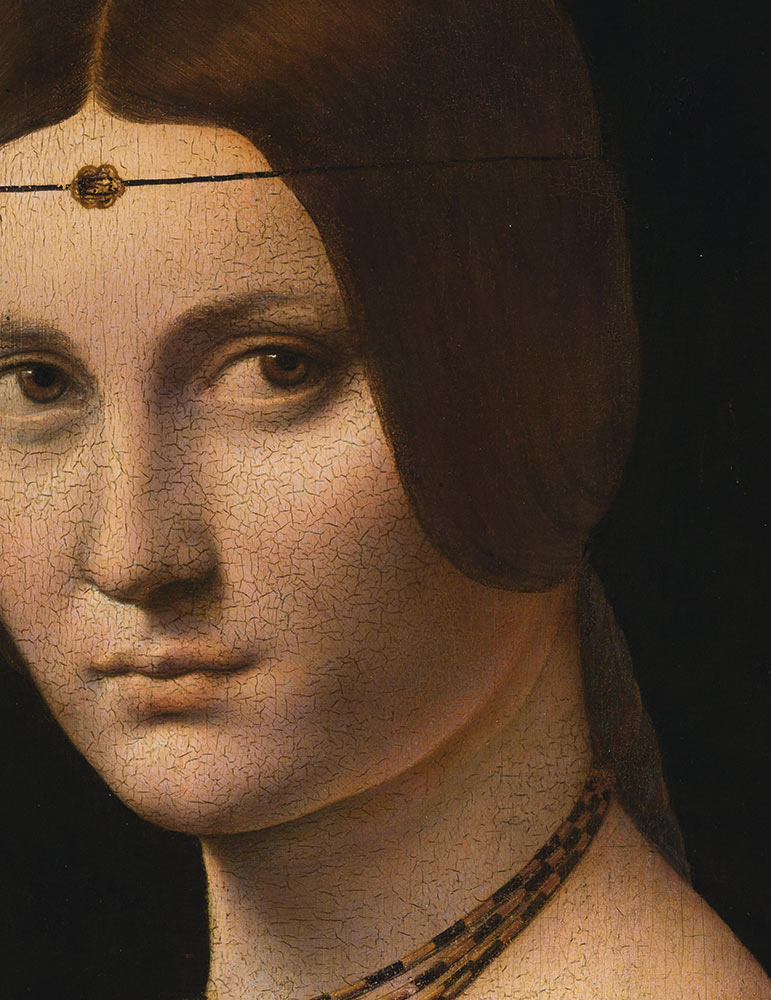 Photo Credit: Musée du Louvre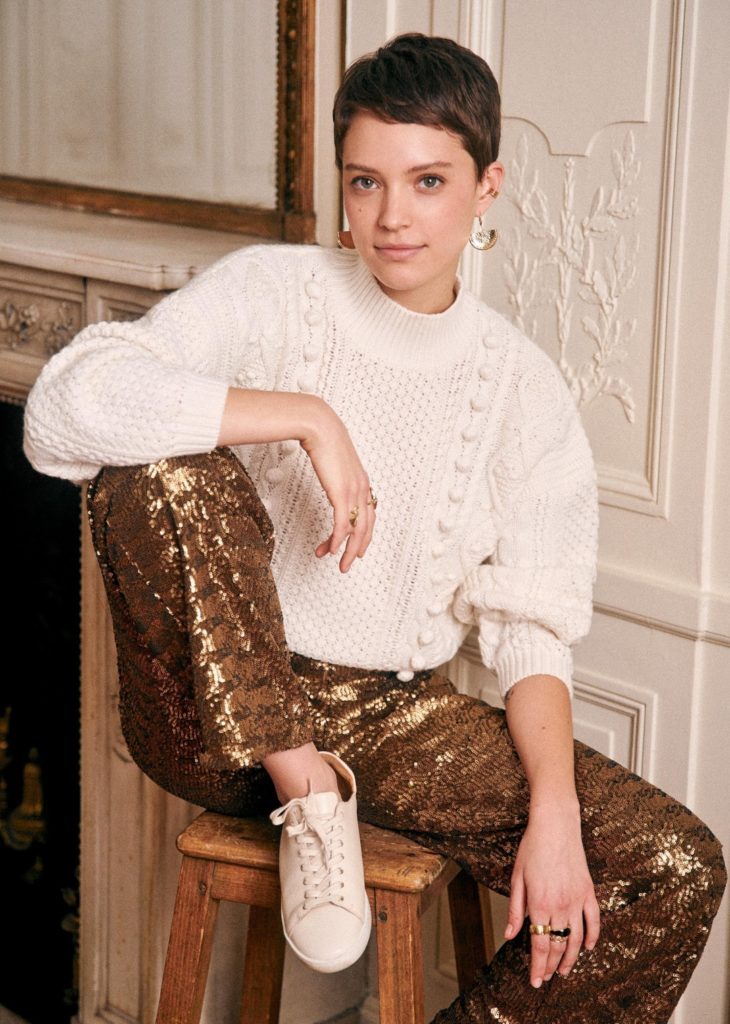 Photo Credit: Sézane
6. Give the Gift of French Flare
**Stocking Stuffer Recommendation**
For a delightful stocking stuffer idea for her, we suggest a gift with French flare from Sézane. This French brand defines la Parisienne. If you have an avid Paris lover in your circle, we encourage a pick or two from the selection of leather wallets or handbags. If you wanted to lean towards a more intimate choice, why not go for a delicate gold necklace or pendant earrings to frame her face. This is a great way for her to show off her style like the true Parisian princess that she is!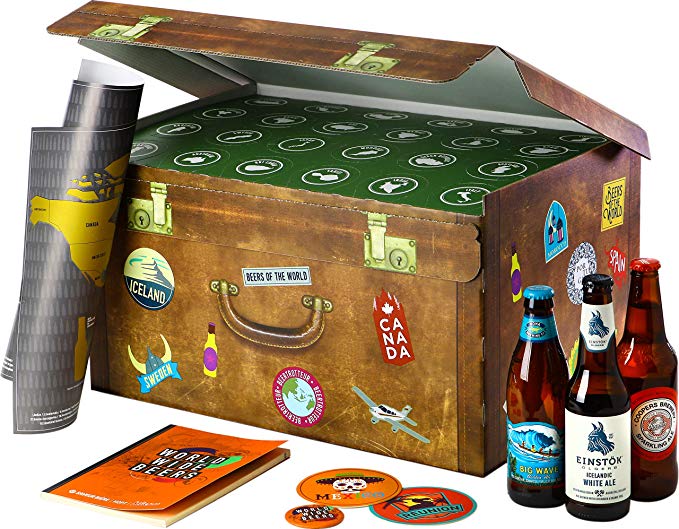 Photo Credit: Saveur Biere
7. Explore the World Through a Treasure Trove of Flavors
If you or someone you love is a beer connoisseur, this Christmas gift is for you! Saveur Biere presents their version of an advent calendar arranged with 24 beers. Each beer is carefully selected from around the world. It's a beer paradise where you get to sample and appreciate the multitude of flavors from across the globe in a treasure chest of choices– IPA, Ales, Blonds, and Stouts. Cheers to the holidays!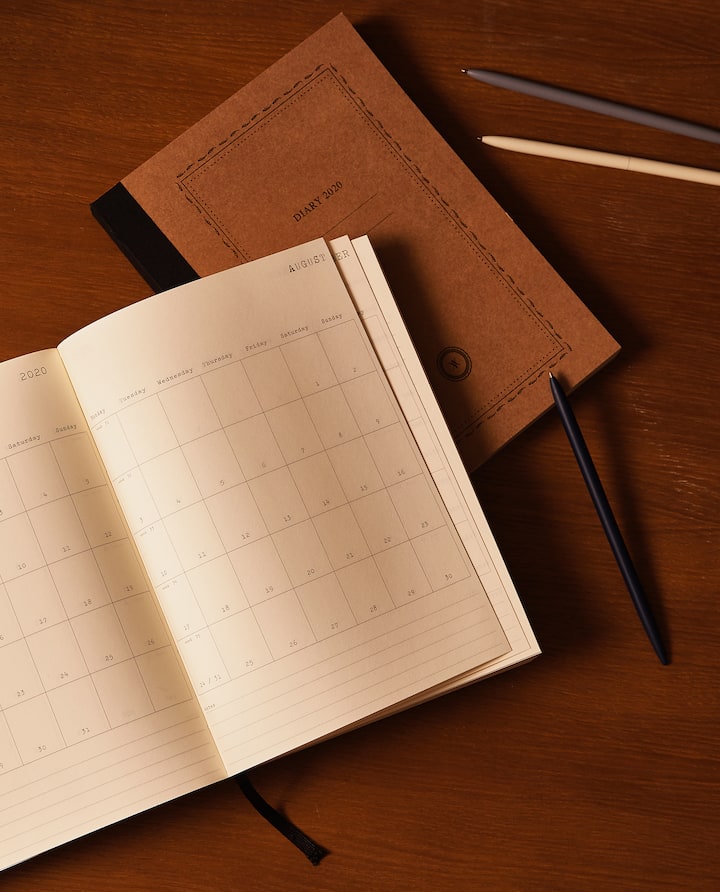 Photo Credit: Zara Home
8. Hold Dear the Little Gifts
In the digital age, who said stationary is out of style? Zara Home realizes the art of handwritten notes and planners and capitalizes by offering up some very elegant pens, notebooks, spirals, and agendas. If you are a gal who still appreciates the art of modern calligraphy, these sophisticated journals and pens are for you! Another original stocking stuffer idea is a journal or soap from Zara Home.
**Stocking Stuffer Recommendation**
Maybe you organize your whole life online and you're leaning towards a different mood of thought. Why not try the

seasonal soaps and candles

from Zara Home available in Gingerbread and Salted caramel during the holidays? They make perfect stocking stuffers!

Photo Credit: Mariage Frères
9. Delight in the Festive Flavors of Winter
If you're still trying to get something for that person who has everything, why not consider a delicious Christmas gift set from the Mariage Frères myriad of teas? If you happen to be in Paris in December consider making a visit to one of their three tea houses for a tea tasting atelier. The workshops last around 3 hours where you are taken on a world tour by teas. Contact me to book your tea tasting. And don't hesitate to order one, two, or three gourmet pâtisseries from their selections in store for you!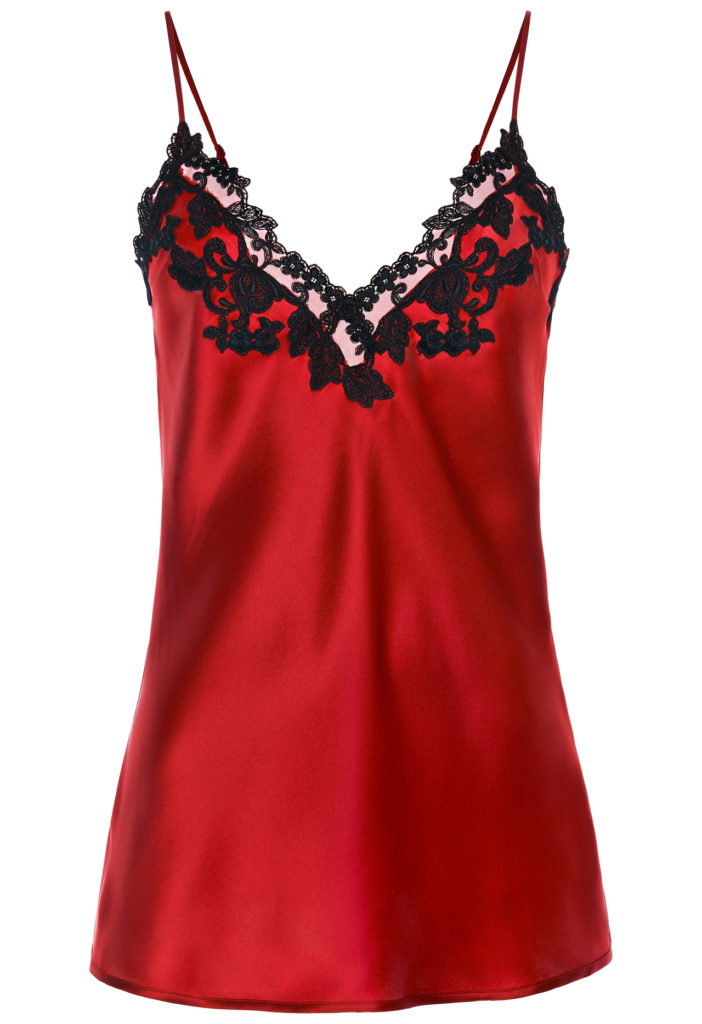 Photo Credit: La Perla
10. Splurge on Smooth Silk 
Silk is never a bad idea for a luxury Christmas gift for her! What woman would not love to receive a silky camisole to dream all her troubles away? From Darjeeling, to Aubade, to Princesse Tam Tam, to La Perla Maison collection, the choices for lingerie in Paris are sans limite. Céline's ultimate favorite pick for this Christmas, is this little number! Hand embroidered frastaglio effect interweaves the lace and silk in a perfect streamline marriage just to frame the décolletté with true elegance. It is also available in 7 or 8 different colors (depends on the country shipping to)- so take your pick! La Perla makes the shopping effortlessly as their website is customizable to 40 countries and they ships to the US.
**Stocking Stuffer Recommendation**
Shake up the sexiness by gifting something sweet to compliment the sassy side of your lady. I recommend these playful reindeer slippers from Zara Home that are great all winter long. They will keep her toes warm while adding a fun-loving spark to her step.

Photo Credit: La Mer
11. Spoil Her with the gift of Luxury Beauty Products
Spoil her with sublime skin care from La Mer. So not technically a French brand, this French inspired skin care brand is still a leader in the industry that exemplifies luxury and opulence. Indulge your lady with either a gift set or a gift card that will allow her to personalize her skin regimen for softer brighter skin. La Mer proposes limited edition gift sets for the holidays complete with personalized wrapping and shipping within the US and Canada. If shopping for these products in France, try the store locator to find your nearest partner boutique. I recommend the La Mer Crème de la Mer and the Renewal Oil. The healing and restorative power of the crème go unmatched in the industry of skin care beauty. And to add the cherry on top, why not try the Lip Balm for a sensational stocking stuffer idea?
*Cover Photo Credit: yvettefang0604
☆
Other posts you might enjoy:
To find out more about your concierge in Paris, you can read my blog post Why I moved to Paris.
☆
☆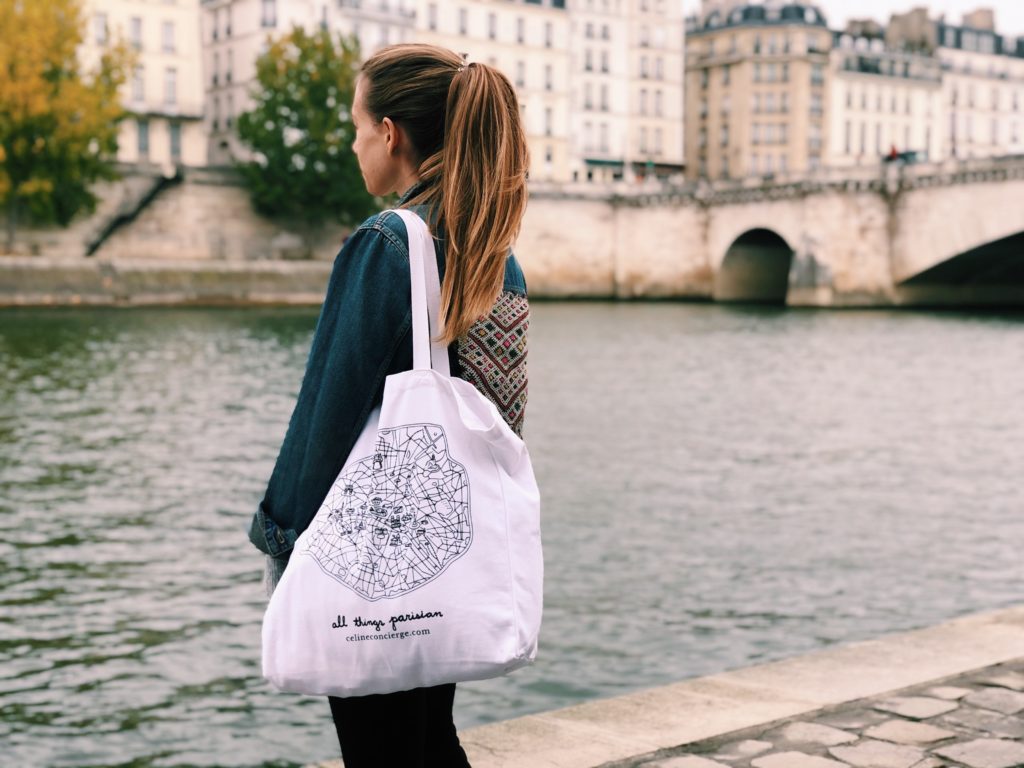 ☆