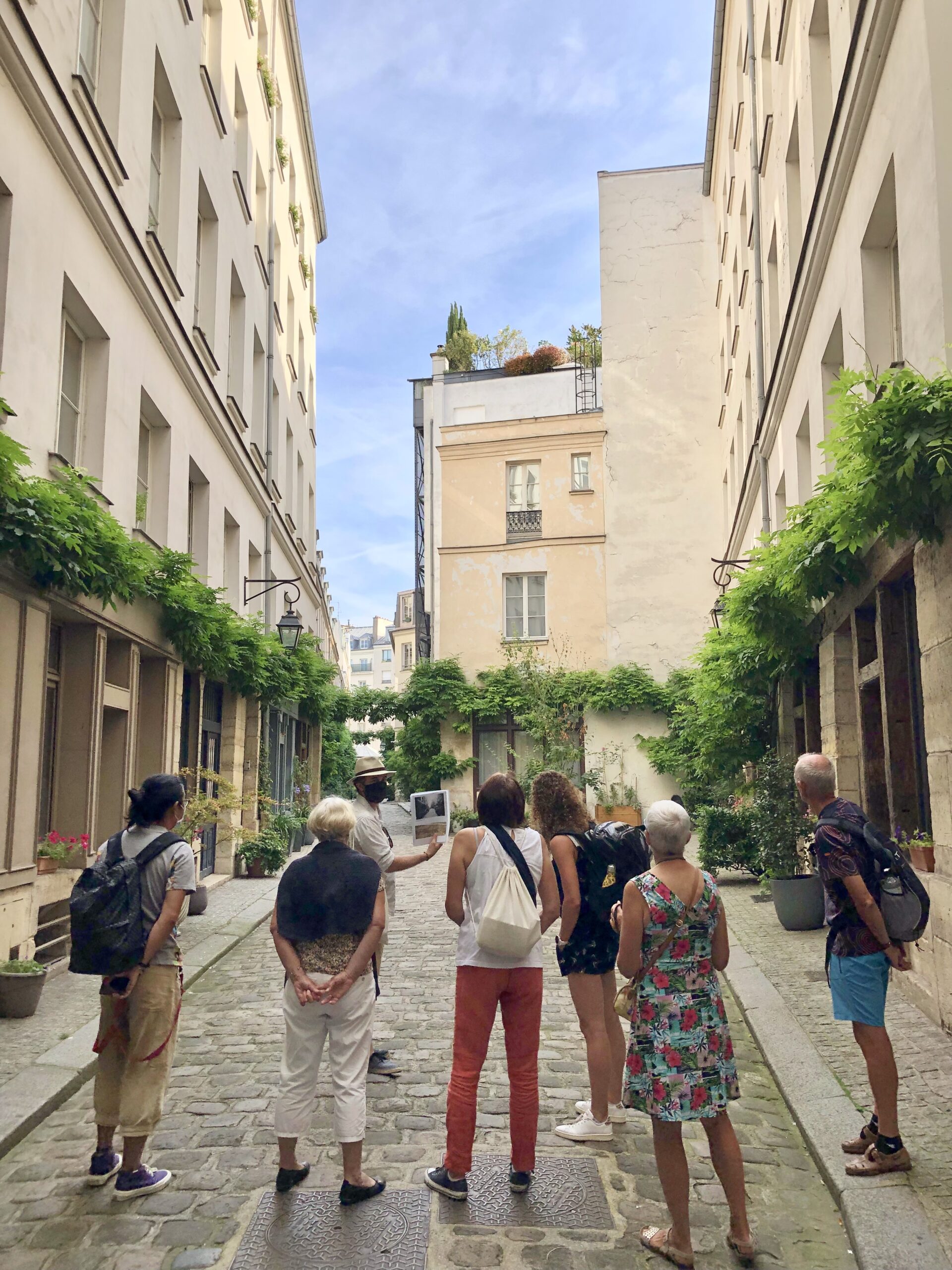 TheWaysBeyond the Average Paris Experience
Reading Time:
10
minutes
DISCLAIMER:
This post may contain affiliate links which will reward me monetarily or otherwise when you use them to make qualifying purchases. For more information, please read my
privacy policy
and
disclaimer
.
Last Updated on April 21, 2022
  Interview with Nikki Wang from TheWaysBeyond

Nikki Wang is one of the founders of TheWaysBeyond, a
Concept-Store of Cultural Activities 
for the Curious Minds
featured in our up-and-coming ebook, The Ultimate Paris Survival Guide. We sat down with her to talk about
all things Parisian!
We wanted to interview Nikki because like Céline Concierge, she wants to share Paris in a real, authentic way with those traveling through or settling for a while. She is all about experiencing and immersing yourself in the city and the people that make it up. 
Overall, she's all about sharing the hidden, unknown stories that go beyond the regular tour guide or blog. These are what make up the beautiful history and culture that's France.
Nikki, tell us about yourself! We'd love to know how, why, and when you came to Paris.
My name is Nikki Wang and I was born and grew up in China and Australia. I came to Paris in 2009 to do an MBA. I have family all over the world, in the United States, Australia, Japan… so I wanted to move to a country where I didn't have any family! 
I chose Europe for this reason and also because I felt personally called to European culture. I was looking at the different options for my MBA and found that France had some of the best schools, and I was a lot more attracted to French culture than British history and culture. So France pretty much drew me here and that's how I made my decision!
I did my MBA and then worked for some time in Finance, but although that was my official job I always had hobbies in other areas. I have always worked in the Chinese English-speaking media, so when I arrived here I worked as a journalist for different press companies covering art, design, fashion, and lifestyle. This allowed me to meet many interesting people and also to have access to places that are not often open to the public. And now I want to share these places with others!

Before we talk about your company, can you tell me what about French culture attracted you? Was it art, film, fashion, music? 
China is a very old country with a very long history, but also a lot of that legacy has been lost at different points in the country's history. Australia on the other hand is a relatively new country so it doesn't have a lot of history. 
What attracted me to France, therefore, was its long history that has been so well preserved. The French are proud of their culture and they manage to find a good compromise between guarding that legacy while also moving forward and developing on that. I find it remarkable!
So you arrived in 2009, you've been in France for a long time. Do you feel like you are French now?
Yes! It doesn't feel that long, but yes! Compared to my origins, yes, I am a lot more French now than Chinese or Australian. I have definitely adapted to the French way of thinking (
I even have French citizenship!
) without ever having to force myself. It just came naturally and I feel like this city suits me well.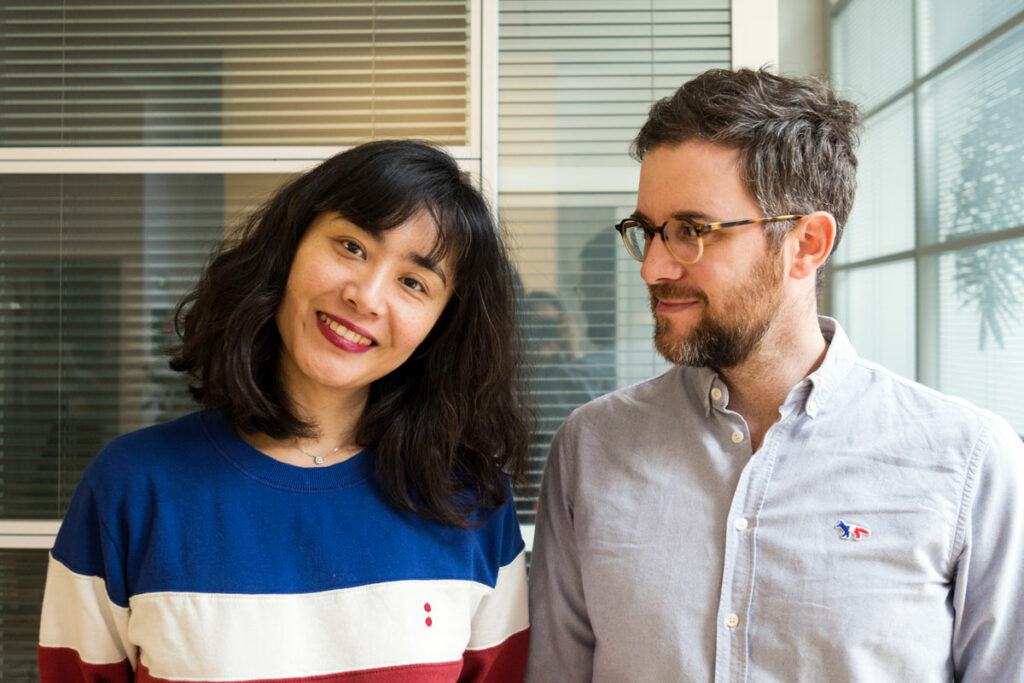 Tell us about TheWaysBeyond and what inspired you to start your company.
I created TheWaysBeyond with my boyfriend who is French-speaking Belgian. It's very multicultural as together we bring Chinese, Australian, Belgian and French cultures to the mix! This allows us to look at the city of Paris as a local because we have lived here for a very long time, but also as travelers. We understand why people love Paris and why some people hate it! Because some people really dislike it and we can understand why that is too. 
Also, I have always traveled a lot. I'm always on the way! I've learned so much as a traveler and had so many experiences that even my colleagues used to ask me for travel advice or to book things for them when we traveled. When they'd ask me how I could possibly know where to find the best parts of this new place I'd never been to before, I'd tell them: "I can smell it!" It's like a sixth sense because I am always on the move.
Eventually, I decided to develop that talent of mine and combine it with all the knowledge I have of Paris and all the secrets I have to share. I especially want to help travelers who have been to Paris before, who have seen all the main sights, and now want to discover something different and more personal. 
I love that! So when did you start TheWaysBeyond?
I quit my job to start the company in 2018, so we are a relatively young agency. What has really helped us take off is that what we do is different from other travel agencies. We work with both "repeaters" and locals, and also individuals and companies.
You talk about "repeaters". Are those tourists who have already been to Paris before?
Yes, that's right. We mostly work with people who have already been to Paris multiple times, or sometimes with people on their first trip here but who are staying a while so they have more time to explore and want to see Paris on a deeper level.
☆
Click here to get your FREE PDF
Bucket List
☆
We have this in common because at Céline Concierge we also curate authentic Paris experiences for our clients, something that's going to be more exclusive and personal to them. The hidden gems that you only know about if you live here or like to discover.
Yes, I think discovery is exactly it! We get a lot of English-speakers coming over from the USA or Canada who come with a passion and a curiosity to discover French culture. I love spending time with our clients and providing experiences for them to fulfill that wish and see them have an amazing time in Paris!
The longer I stay in Paris the more it feels like a pandora's box of things to discover. Do you feel that way too?  
I totally do! The more I discover, the more I need to discover. Someone asked me once "How much time do you need to see all of Paris, to
know
Paris?" and I replied that you need a lifetime! There's so much history to see, but Paris is also ever-changing so there are always new things coming up.
I know that TheWaysBeyond aims to go beyond the clichés and find that authenticity. Tell me how do you do that?
First off, on our website we have some activities that are ready to book directly and show some of the authentic experiences waiting behind the curtain. For example, when you think of the 13th
arrondissement
of Paris you think of Chinatown, not the most interesting area unless you want to eat Asian food. 
We actually have an architecture tour in the 13th as it is also an international playground of different architectural styles from all over the world that stand in contrast with the Haussmanian buildings found all over the rest of Paris. In fact, a lot of the world's most famous architects have projects in this neighborhood.
Another example is our tour of the Bastille area which starts with the famous column but goes on to explain how the events in this district of Paris went on to affect the whole world as the French Revolution was born from unfair wages and class division. There are still some manufacturing sites there today, but you have to know where to look, what doors to open, and which courtyards to cross to see this hidden historical reminder of France's history.

Wow! Your tours pull back the layers and show a whole new side of Paris. What are some ways that visitors can come and visit Paris in an authentic way?
I always look at things on a case-by-case basis and try to tailor my experiences to that person or group's individual preferences. If you really want to spend a few days exploring Paris to the fullest, it has to be personal, but it doesn't have to cost a fortune either! 
For people coming to Paris who don't want to hire a tour guide or a concierge service, how do you recommend they dig into Paris on their own?
First of all, read Céline Concierge's "The Ultimate Paris Survival Guide"!! It's true! Your guidebook is really exhaustive and I wouldn't have been able to do better. 
I think when I was getting to know Paris I read a lot of things in the press. I found people who had similar tastes to mine and followed their suggestions to help me discover the places that I personally came to love. After that, especially being a freelance journalist, I built on that repertoire and now I have my own first-hand knowledge and recommendations. 
Also, remember that you can't do everything yourself. People like me exist for a reason. It's important to do your own research and get recommendations but to have the most authentic and unique experiences you, most often than not, need the help of somebody on the ground who is in the know and has the connections you need to make it happen.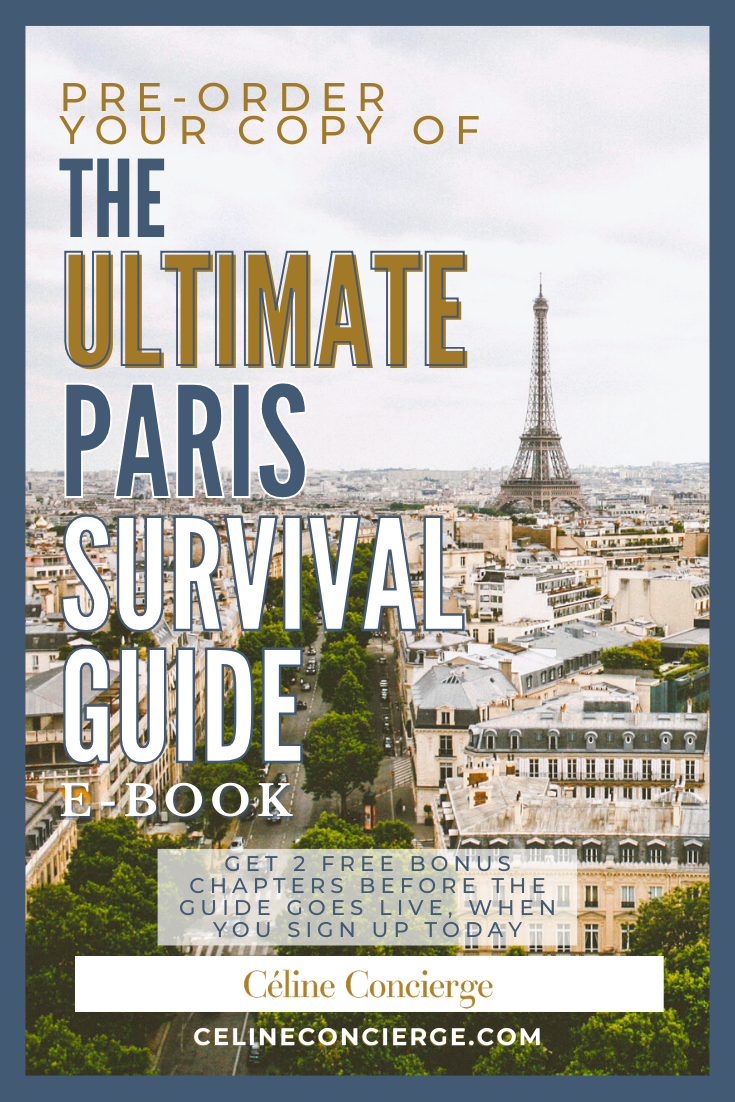 E-BOOK PRE-ORDER
Get your copy of THE ULTIMATE PARIS SURVIVAL GUIDE and become an expert in All Things Parisian!
Get first dibs plus 2 FREE chapters by leaving your email here and I'll contact you when the guide goes live.
I WANT IT!
So true! Having an expert facilitates things and brings a personal touch, especially if they have similar tastes to yours and you trust that person. It can help you enter a world that you wouldn't otherwise have been able to find. 
For you, why is it important for people to be immersed in the history and culture of Paris?
Paris, by default, makes every trip a cultural trip because you come to Paris for its history and culture: the writers, artists, poets, gastronomy… they are all unique. It's a shame to come here and not want to understand that better. 
For instance, France is famous for its luxury goods, so when we have clients coming for fashion week, we like to help them understand what they are buying. Why is this bag or brand more expensive or famous? For six centuries the French have preserved their luxury brands, their
savoir-faire.
They are still some of the biggest brands on the world market and I think it's important to understand why that is rather than just buying a new handbag!
We had a group of Canadians come over during fashion week. They had already made all their purchases but wanted to dig deeper. I organized for them to partake in a workshop with a craftsman from Chanel where they made an accessory themselves. It was such a rewarding experience for them to make something by hand in the traditional French way. 
That evening, they ate dinner in a private mansion with a member of the Sommier family who owns the Chateau Vaux-le-Vicomte, an important family in French history. They got to meet the new generation of this noble family who are entrepreneurs and have turned their family's private mansion into a five-star hotel. They got a tour of the hotel and its archives and he even taught them about traditional French table manners! 
Their experience went far beyond luxury goods and upper-class families: they learned new skills and got to see what life is like today for some of the descendants of these families who are keeping their family legacy alive. 

What is your one piece of advice about Paris that you would recommend to everyone, whether it's an experience, a rare gem, a café? What is your number one thing to do in Paris?
Personally, I really like to walk in Paris. The streets of Paris have such a story to tell. 
I also love the small private museums. A lot of famous people who lived in Paris have had their houses turned into small private, sometimes public, museums. Most of the time these museums are super charming and they are rarely crowded. Unlike the Louvre or the Musée d'Orsay! 
Going to these smaller museums makes you feel like you're entering that person's world: no matter how famous they are, you step into their intimate space, their home or their workshop. It shows you a whole new side of who they were. 
I like to go to the markets. This is where you see true Parisian life! You see buyers and sellers greeting each other, what products are for sale… a snapshot of everyday life. 
And of course, I love sitting in a café on the terrasse, whether in summer or winter. You feel like you're in a black and white film!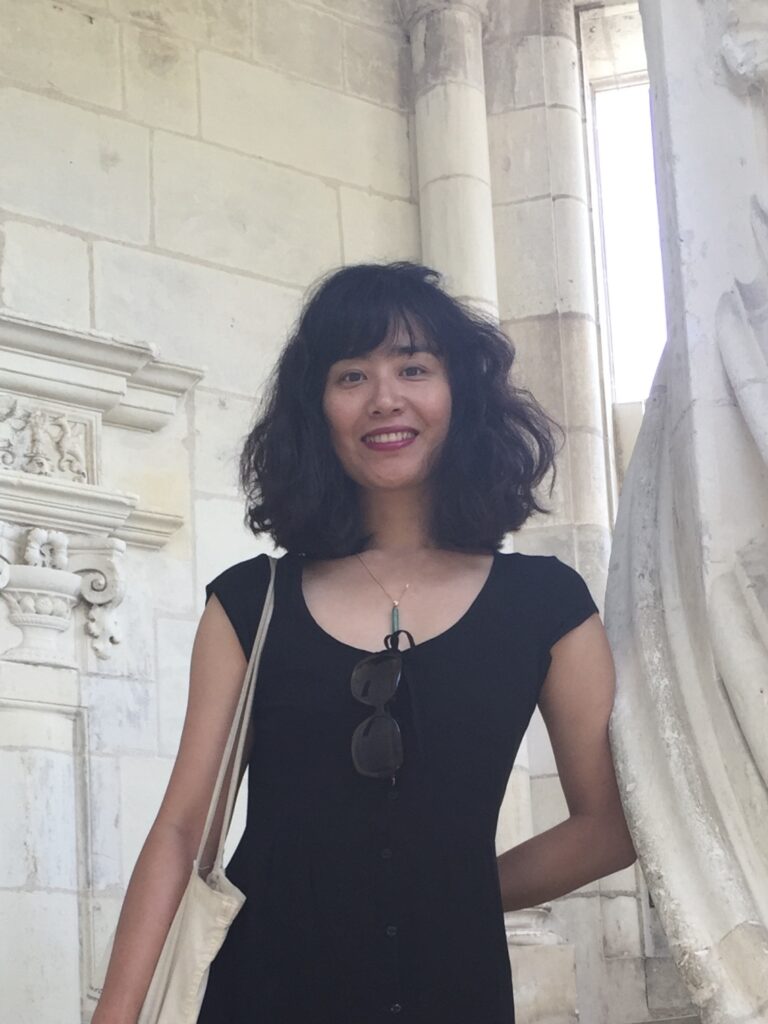 That's exactly how I felt when I first came to Paris! I felt like I was in a movie! 
Yes! And you can do this so easily without knowing much about Paris at all. It's a great first step. Then when you come back you can discover more things of course.
We mention you in our upcoming ebook, The Ultimate Paris Survival Guide. Tell us where else people can find and connect with you?
My Instagram is a good first step: @TheWaysBeyond
On the website, you can find my email which is the best way to get in touch as we aim to reply within 48 hours. 
Tell us what we can expect from our partnership with you leading up to the launch of the ebook, The Ultimate Paris Survival Guide.  
I have good news! As part of the giveaway for purchasers of
The Ultimate Paris Survival Guide, you can win a tour with me of Montparnasse. This area was very influential around one hundred years ago when the whole world came to Paris to trade. A lot of American writers like Hemmingway, Fitzgerald, and artists like Picasso and M
an Ray, were all in Paris and it was a very important time for the artistic movement. I would love to share this part of Parisian history and this neighborhood with you!
Thank you so much for talking with me! Is there anything else you would like to add?
The one takeaway that I want everyone to know is that everyone can see the authentic side of Paris, no matter how long they are here or what their budget is. The real luxury for me in Paris is not down to how much money you spend but what you get out of your experiences. You can go to a museum and see many of the greatest masterpieces of the twentieth century and see a magnificent view of the Eiffel Tower FOR FREE! 
Luxury for me is about high-quality, rarity, and authenticity. And for that, you don't have to spend a fortune.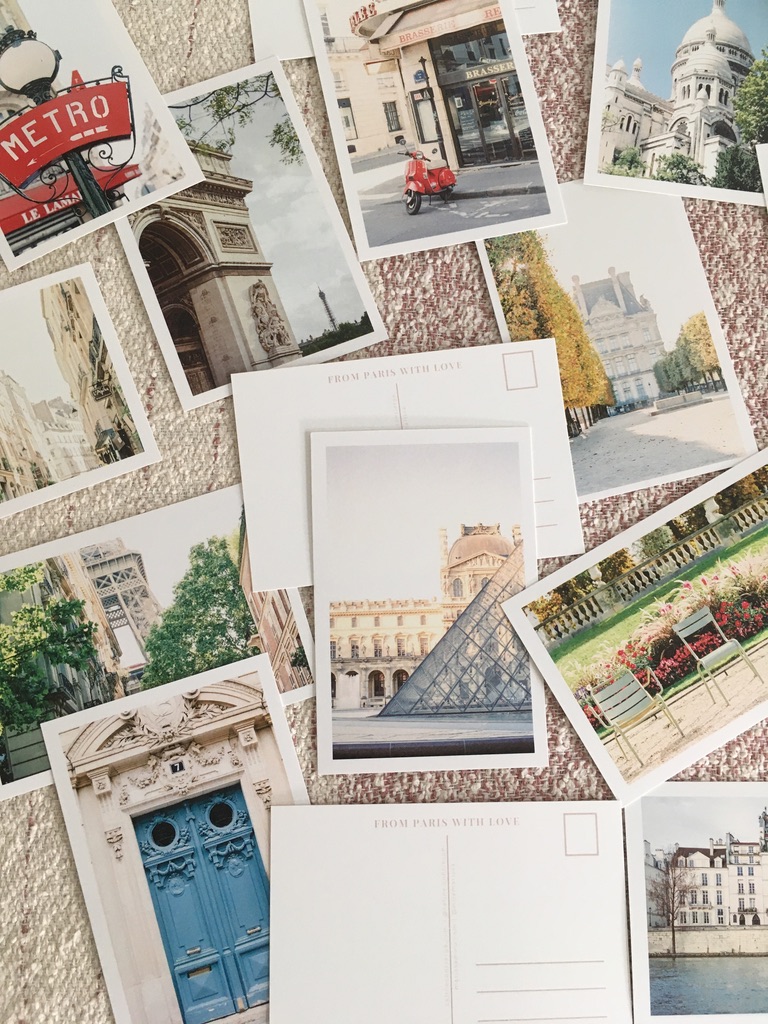 ☆