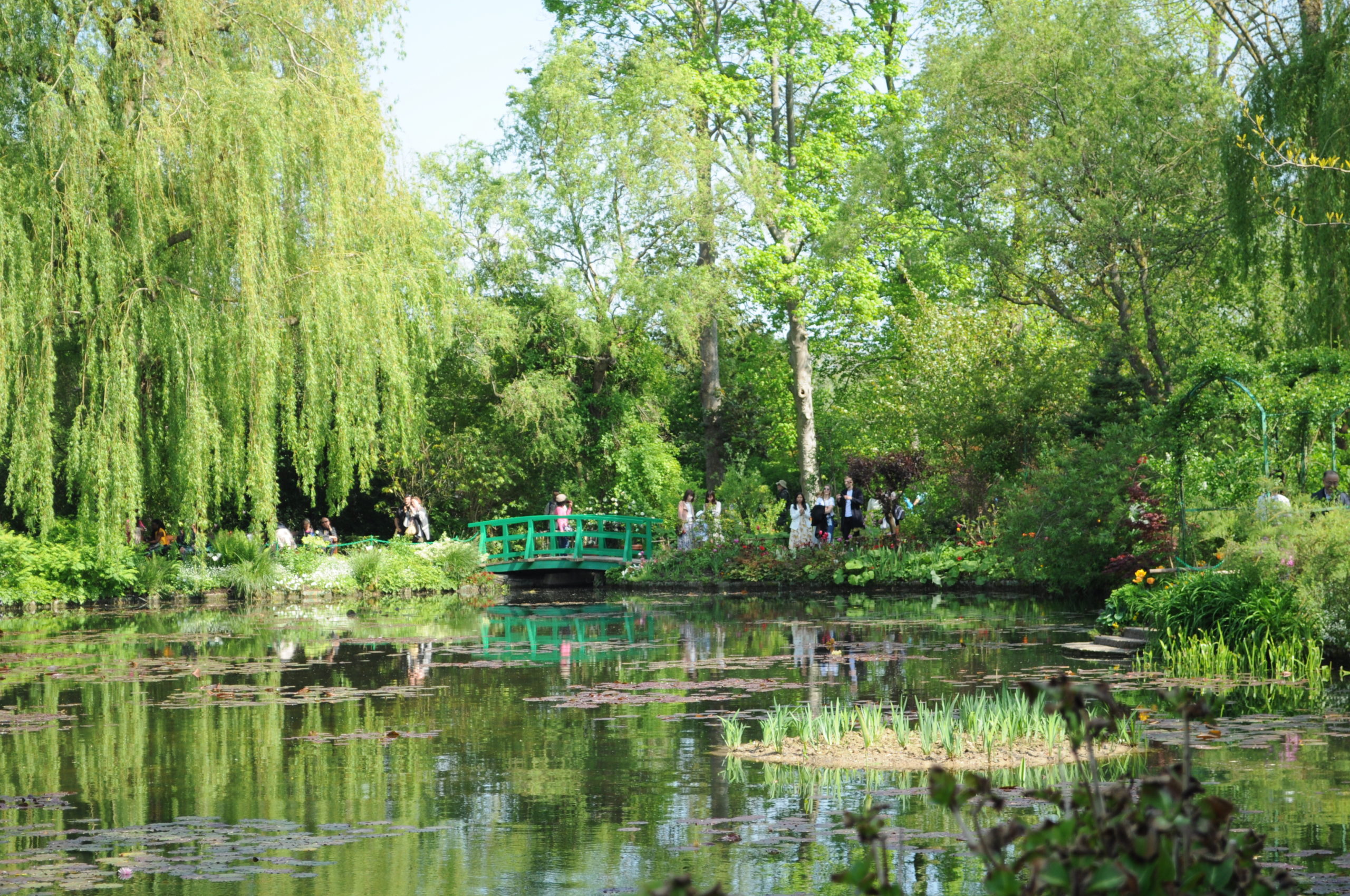 Best Things to do in Paris this Summer (2021)
Reading Time:
8
minutes
DISCLAIMER:
This post may contain affiliate links which will reward me monetarily or otherwise when you use them to make qualifying purchases. For more information, please read my
privacy policy
and
disclaimer
.
Last Updated on June 24, 2021
(that you won't find in a tour guide*)
For the best things to do in Paris for a unique summer getaway**, let me inspire you with this list of
8 exceptional experiences
you won't find in any tour guides.

You've visited the Louvre, Montmartre, and the Eiffel Tower and you crave a distinct Parisian experience– well friend, you're in the right place! There's a myriad of hidden treasures in the historical and beautiful labyrinth that is Paris, and I'm about to give you the inside scoop! Here are my top 8 things to do in the Spring and Summer if you want a

one-of-a-kind Parisian experience

.
---
**Many events have been postponed due to the Coronavirus pandemic. In France, many museums, cafes and restaurants are expected to re-open in early to mid June.
*As aforementioned, most of these experiences are not found in any tour guides. Most are privately curated and only bookable through Céline Concierge. 
---

1. Satisfy your Epicurean Curiosity through the Covered Passages
Did you know that only 24 of the original 137 of these covered passages remain in Paris? And that they are a classified national heritage by the French Ministry of Culture? 

Eat your way through the covered passages of Paris on an unforgettable and delectable guided tour, led by my friend, Anne Muraro. Anne is a lover of fine things and is the go-to art and lifestyle expert in Paris!


She guides you through the passages, stopping along the way to taste exquisite chocolates, gourmet pastries and champagne, all while boasting a masterclass in the history of Paris' passages. This curated experience with Anne is one for the ages!

2. Personalized Photo Session is a MUST DO in Paris
Just get engaged? On a getaway with your gal pals? Have a special occasion to celebrate? Feel like a million bucks with your very own private photoshoot– You, the camera, and Paris! 
Who doesn't want to capture that perfect instagramable moment, while creating memories that will last a lifetime? A picture's worth a thousand words, after all, ma cherie.
I curate a personalized 3-hour photo shoot around YOU! And it all starts with a pick up from your accomodation in a luxury car where flowers, champagne, and heavenly macarons await you. A professional photographer will accompany you as you strike poses in the BEST photographic spots of the city.
Come celebrate and capture your life in Paris with me!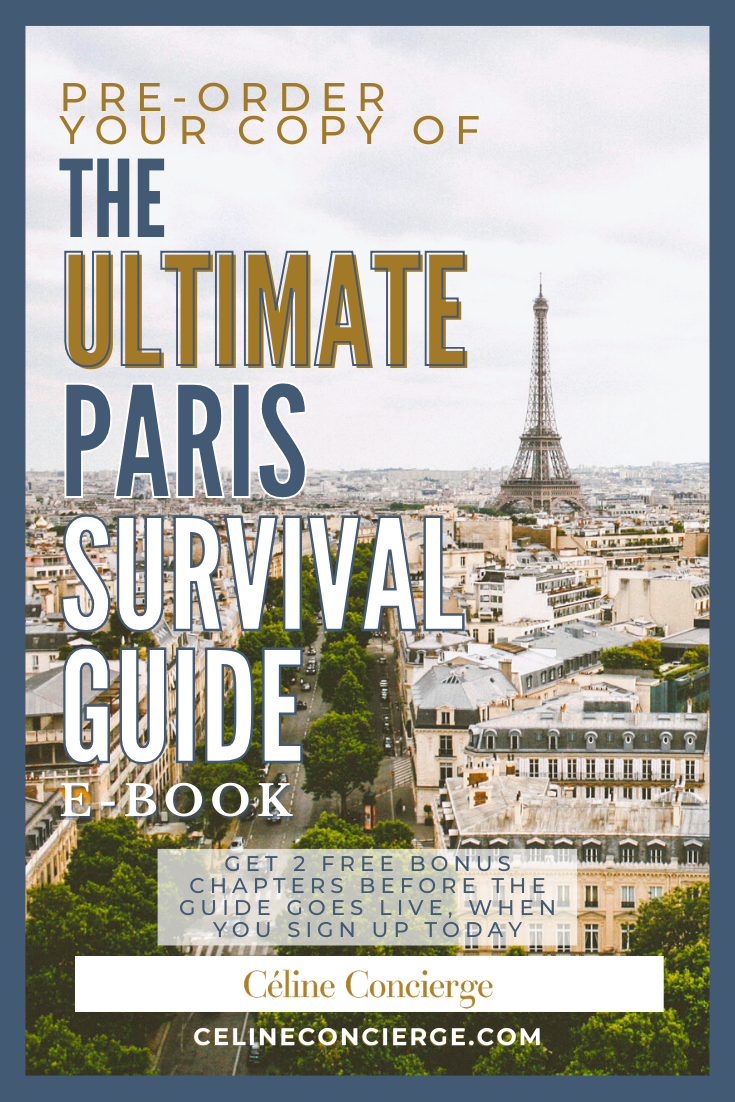 E-BOOK PRE-ORDER
Get your copy of THE ULTIMATE PARIS SURVIVAL GUIDE and become an expert in All Things Parisian!
Get first dibs plus 2 FREE chapters by leaving your email here and I'll contact you when the guide goes live.
I WANT IT!
☆
Click here to get your FREE PDF
Bucket List 2021
☆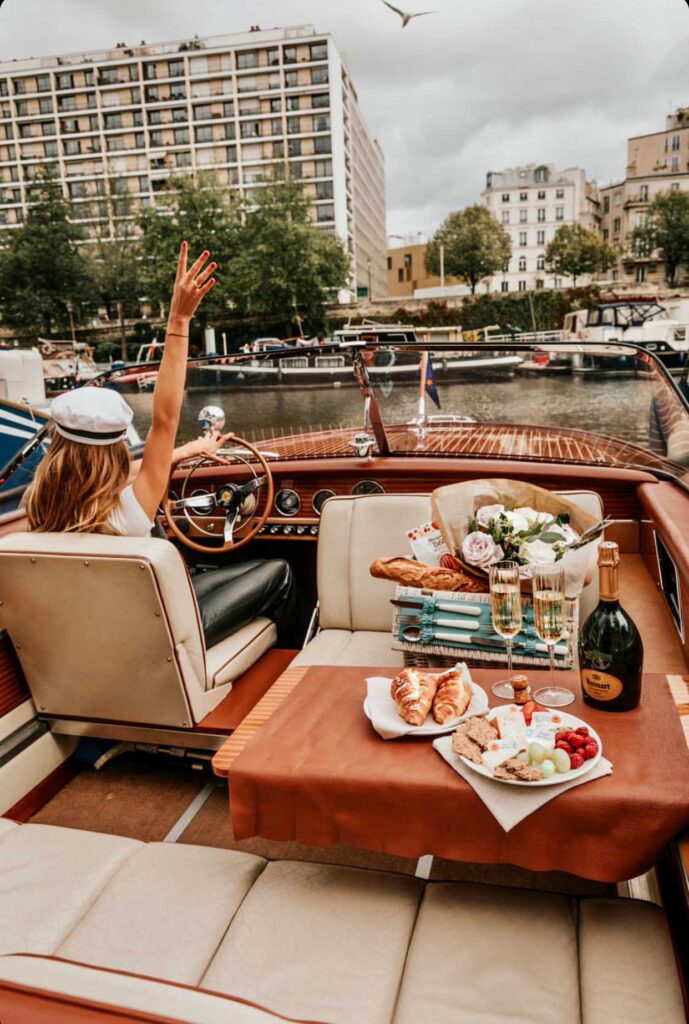 3. Indulge in a Luxe Picnic on a Private Boat or Evening Dinner Cruise Along the Seine
As an experience curator, I get to plan and create magical moments in Paris for all my clients, making their trip here all the more memorable. Whether you're dreaming of an intimate afternoon boat ride with champagne and caviar abroad a Capri Super Deluxe like the one pictured above, or want to celebrate a special occasion with your closest friends aboard a luxury cruiser with a full fine-dining experience, all of these exceptional propositions are wonderful to experience in the summer in Paris. 
Your dreams will come true when you book through me. I have organized all of these experiences and many more for my clients and I can do the same for you the next time you visit our beautiful city!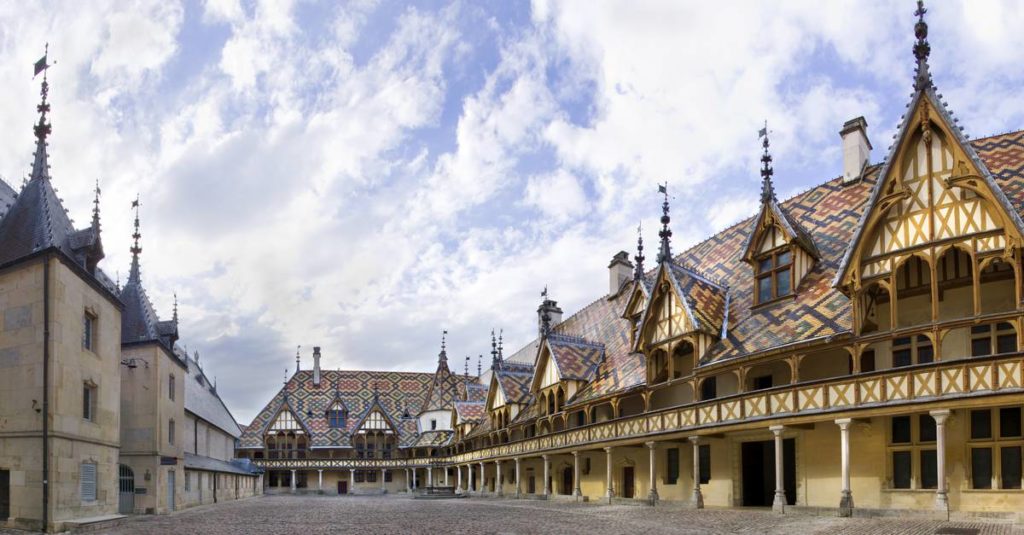 Photo Credit: Beaune Tourisme 
4. Delight in the Local Flavors of France
Fancy venturing to the French countryside? Two wine tastings come highly recommended in my book. Visit the vineyard and cellar of the French wine makers themselves that are closed to the public. 


Sancerre and La Bourgogne are two alternatives tastings. The Sancerre experience includes a visit to the village of Sancerre and Chavignol along with a wine tasting accompanied by the famous goat cheese Crottin de Chavignol.

While the Bourgogne experience includes a visit to the romanesque abbeys and the medieval villages of the region, a cheese tasting of the regional Epoisses, and discovery of the wine Champs-Elysées of Burgundy. This unique tasting takes place in the historical and treasured Hospice of Beaune. Now that's a one-of-a-kind thing to do just outside of Paris!

And the best part? I can book your private access wine tasting this summer!

Photo Credit: Agenda.Sweetfm.fr 
5. Embark on the Fastest Adventure of the Year
Do you love fast cars and VIP experiences? Here's a unique experience that's not even open to the general public– a VIP access pass to the 24 Hours of Le Mans. If you are a fan of car racing, Formula 1 and the like, you're gonna love this adventure. The 24 Hours of Le Mans is a race to attend that's worth crossing off your bucket list!
It's the biggest car racing experience in France. And it's just under 3 hours by car or train from Paris in the city of Le Mans.
*Due to the Coronavirus Pandemic, the event has been postponed to Saturday and Sunday the 21st and 22nd of August 2021.


This exclusive and one-of-a-kind experience not only gets you into the race, but behind the scenes access to the events, racers, and the food. This experience comprises gourmet tastings from France's Michelin star chefs and exclusive champagne tastings from Dom Perignon's limited vintages.

Ready to participate in the race of the year? You can only book through Céline Concierge, however. So contact me today to reserve your spot for this summer's event.
☆
For more insider secrets check out:
Enjoy

10 Remarkable Ways to Experience Paris Like a Local 
☆
6. Exclusive Art Gallery Experience
Are you an art enthusiast looking for an off-the-radar cultural experience that emanates sophistication? I have just the thing– an exclusive art tour of the most private art galleries in Paris. Remember that friend, Anne I mentioned? Well, she's got the hook up here, too! Anne, art collector, art-lover and historian, has got the insider power when it comes to knowing the Parisian art scene and market.
Whether you're in the mood to discover or shopping to buy, Anne can point you in the right direction on your art journey. She's the true expert when it comes to knowing the new artists arriving on the scene and leads this gallery visit for the eager art aficionado.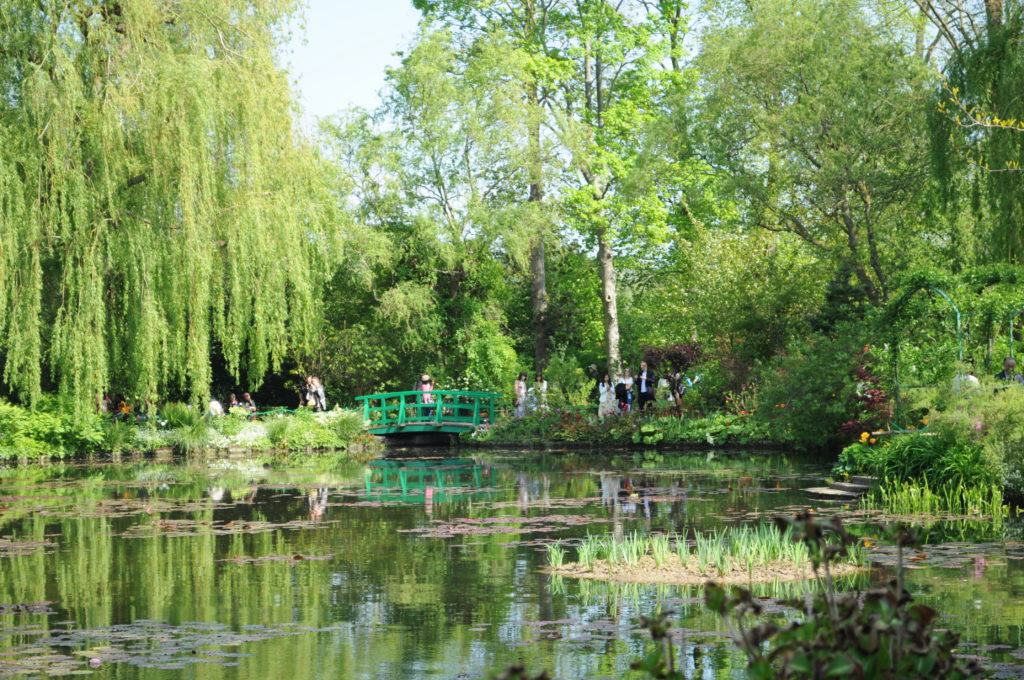 7. Day Trip to a Divine Garden Oasis
If you are coming to Paris and are considering a day trip, I cannot recommend Giverny, the Monet Gardens, and booking a guided visit ENOUGH! My only regret is not having gone there sooner!


You won't see and appreciate Claude Monet's heavenly garden oasis until you visit with an insider's access pass.
You will be in the trusted hands of Boris, from Versailles Private Tours. The visit starts off at the Museé des Impressionnismes where he explains the history and exchanges some anecdotes about his favorite pieces. Lunch is next at one of the terraces restaurants in the quaint town.

Afterwards it's time to enter the fantastical world of Monet's gardens– through the side entrance (of course). It's no wonder this place was the inspiration of so many exquisite paintings like the sublime Les Nymphéas.


You will have plenty of time to appreciate the legendary gardens followed by Monet's studio and home. I can go on and on about the magic of this place, but I will stop here and say– go and visit yourself!


This guided experience is one of the best things to do just outside of Paris! Of course,
I can reserve
your private visit with Boris this spring.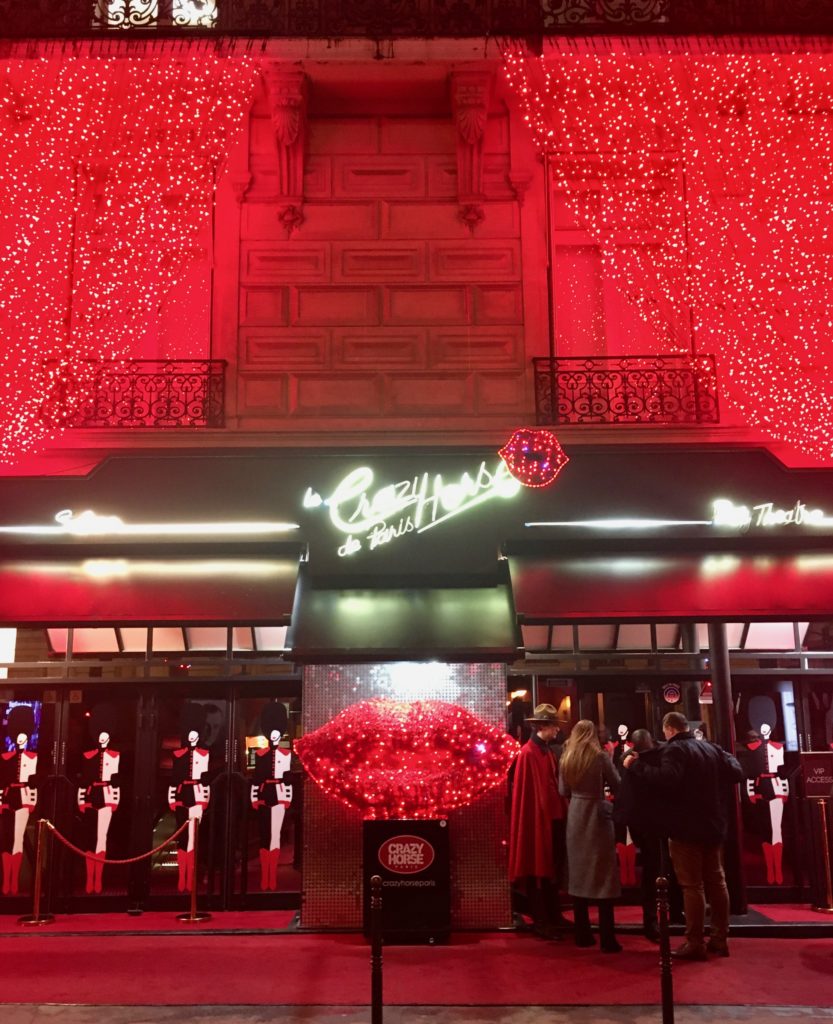 8. Evening Entertainment with a Sexy Twist
If you're planning on visiting Paris in the late summer or early fall, you're in luck because many theater and cabaret shows will be opening in early September. Even though a cabaret show is probably mentioned in your tour guide, chances are you haven't heard of the one and only Cabaret Michou! This enticing show transforms the crafted artists into a myriad of show stoppers from Céline Dion to Lady Gaga.


The cabaret is an authentic experience unique to France and one of the best things to do in Paris for entertainment on a midsummer night! Chez Michou you can see the show with drinks only or make a night of it and have dinner plus the show.

If you are looking for a more classic approach, spice up a night in Paris with your girlfriends or your babe at one of the city's sexiest cabarets– The Crazy Horse.


It's a terrific spectacle! To be warned, there is nudity up top and you do get bare fesses (bums), but the dances are so sophisticated that you couldn't have them any other way. The ladies and men in the show are sexy, entertaining, and captivating from the time the champagne pops to the last glass.
*Bonus* thing to do: visit the small "villages" in Paris in an immersive historical walking visit 
My friend and cultural activities expert Nikki, from TheWaysBeyond, leads you on a historical tour around some of the neighborhoods of Paris where you'll discover the tiny villages from the Paris of the past. Each building breathing a story through history where the famous patrons of France grew up, lived and molded France's history. 
This is an atypical cultural activity not to miss and
bookable through me
for your next visit to the city!
Conclusion:
These 8 exceptional things to do in and around Paris will inspire you to dive deeper into French culture. Whether you love art, music, food, adventure, or all of it, these unique experiences will motivate you to wander off the beaten path.
Join me in Paris this spring and summer to discover the wonders of the city, its culture and people.
If you want more information on prices and how to book, please contact me today!
☆
Other posts you might enjoy:
To find out more about your concierge in Paris, you can read my blog post Why I moved to Paris
☆
Coming to Paris? Planning on a move?Get in touch today to start planning your trip now! 
Contact me today for a FREE consultation to help you make the move to Paris.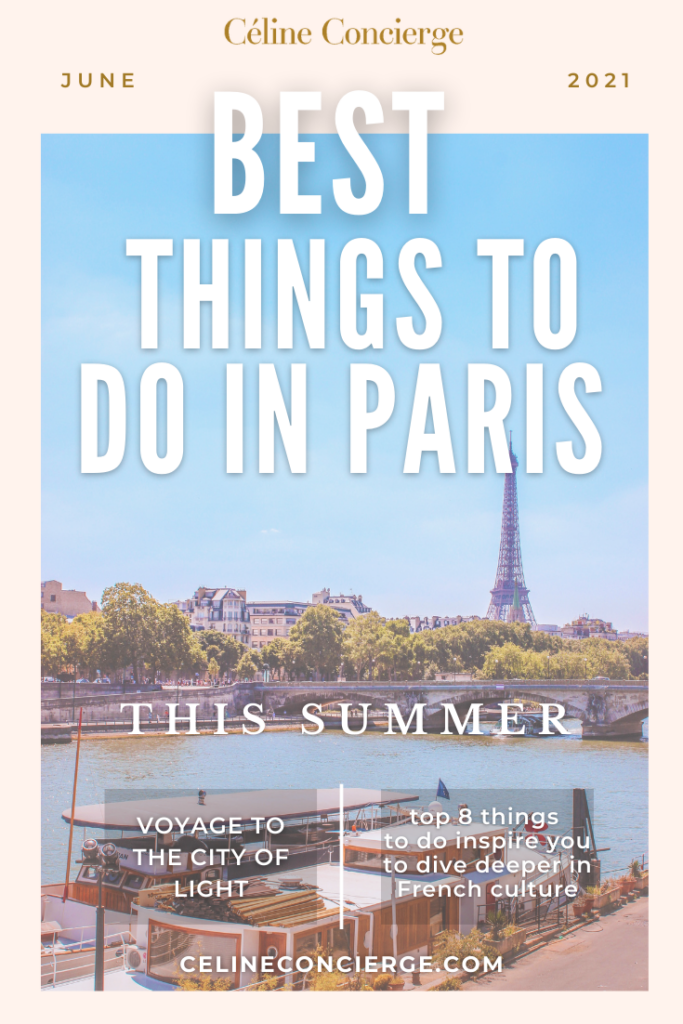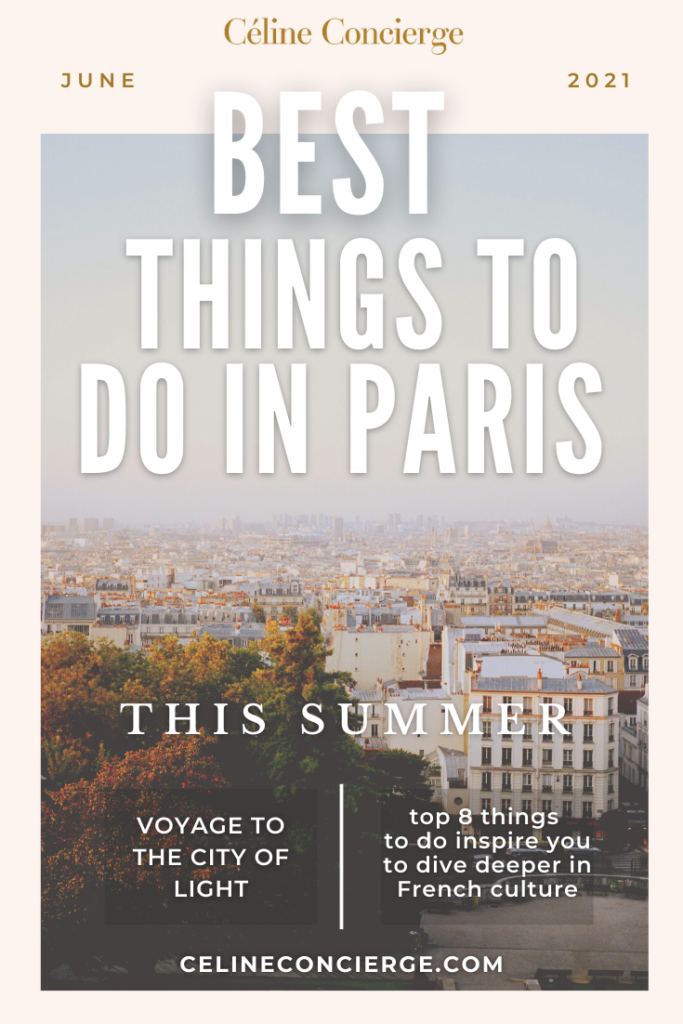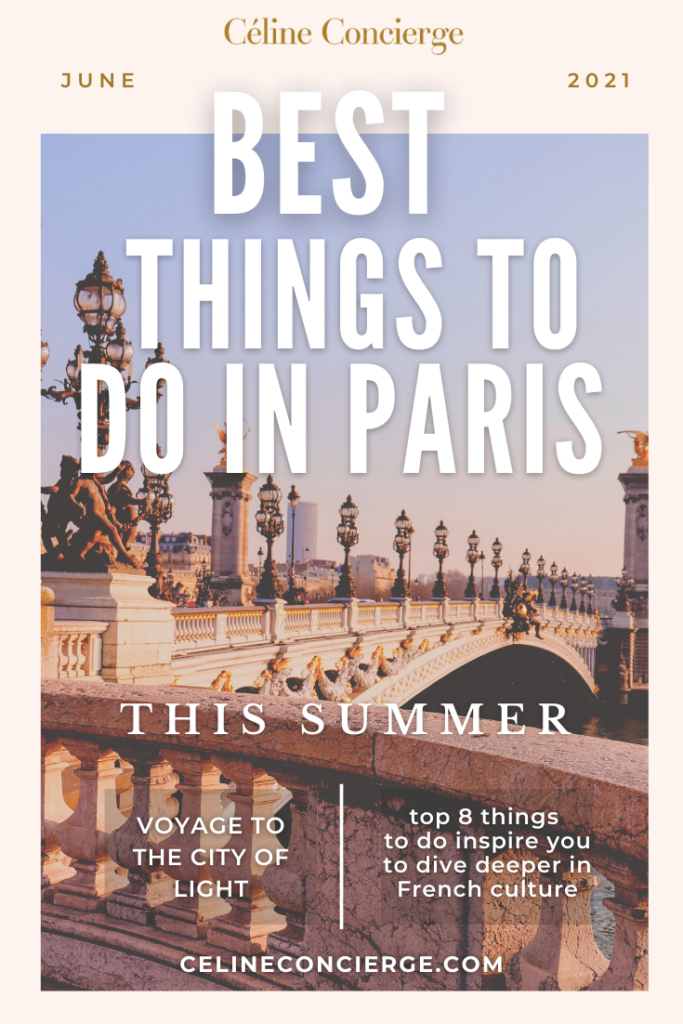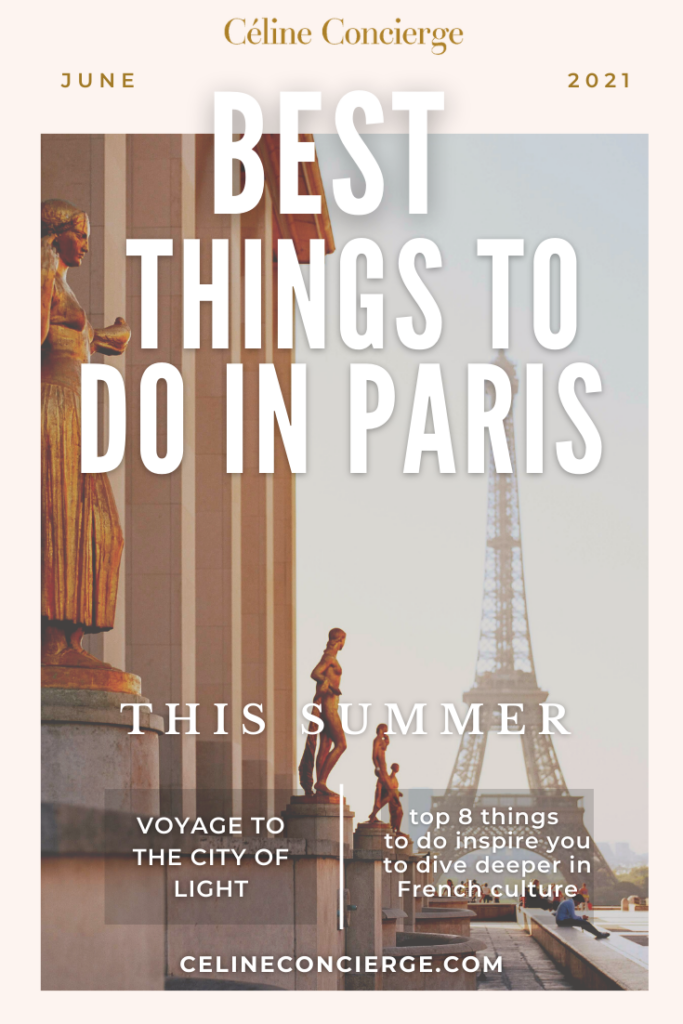 ☆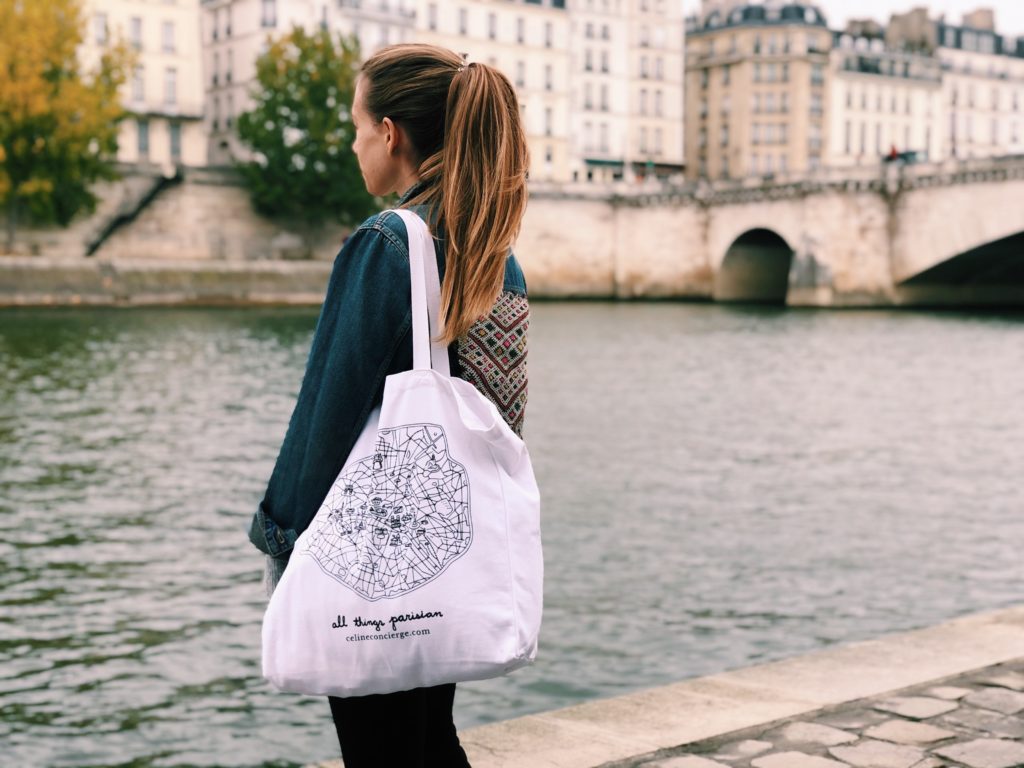 ☆