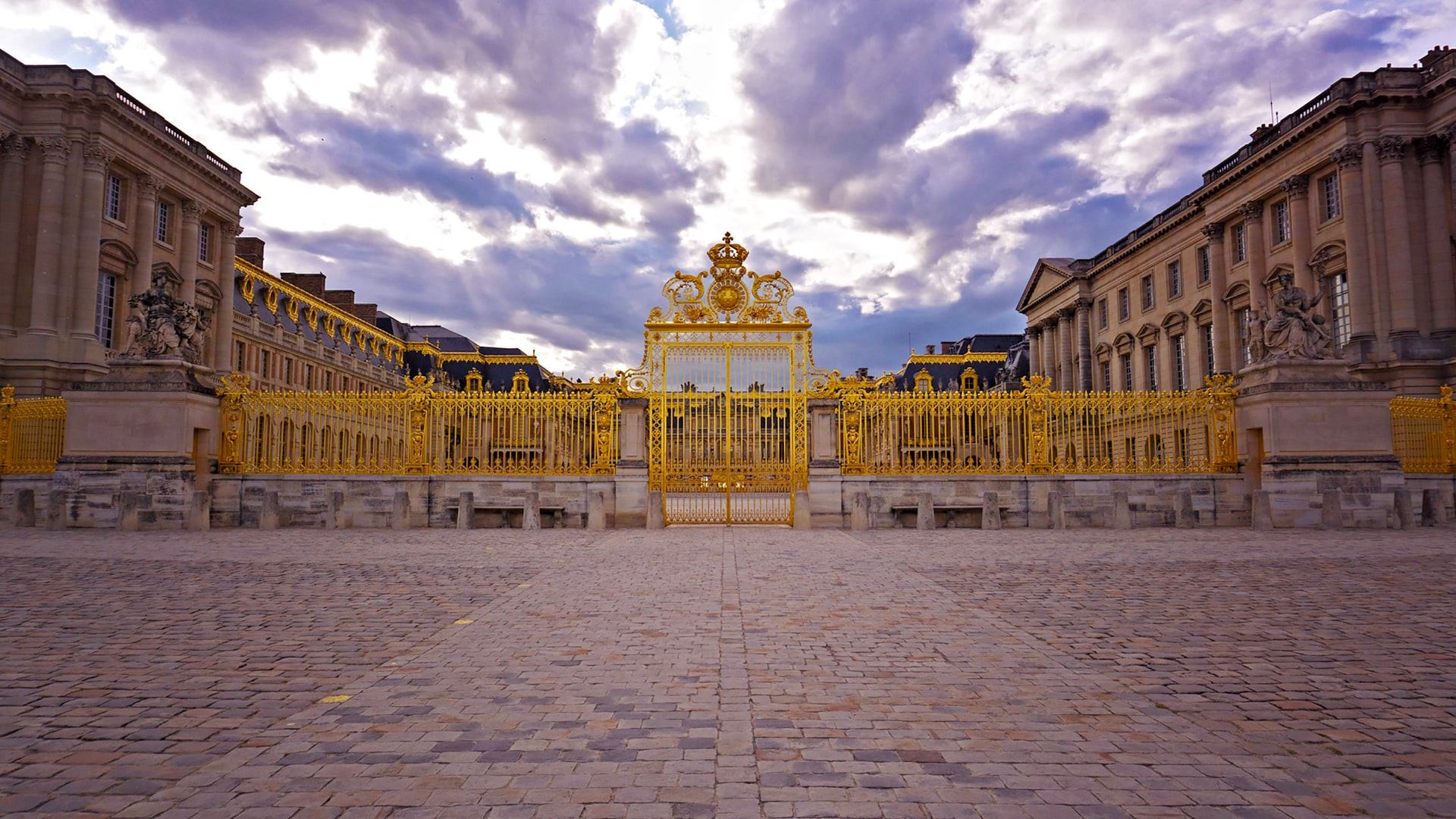 Versailles: Discovering the Secrets of the Royal Palace
Reading Time:
8
minutes
DISCLAIMER:
This post may contain affiliate links which will reward me monetarily or otherwise when you use them to make qualifying purchases. For more information, please read my
privacy policy
and
disclaimer
.
Last Updated on June 23, 2022
Interview with a Professional Versailles Tour Guide 
Last month, the Céline Concierge team had the exciting opportunity to go on an exclusive tour of the Palace of Versailles with our friend, Boris*. Boris is a professional licensed tour guide all across France, but his heart lies with Versailles and its astounding history. With his expertise, we were able to take a peek into the most private areas of this world-renowned tourist attraction—and it did not disappoint!
While we can't spill all the beans, we're thrilled to share this incredible interview with Boris, where he shares what makes him so passionate about Versailles and the role it's played in culture for centuries.
*Last name withheld for privacy reasons
***
Hi Boris! It's great to see you. Can you introduce yourself to our followers?
Hi everyone! I have been a tour guide for 31 years, I started on June 6th, 1991! In Paris and, of course, Versailles, which is my favorite place in the country! I am specialized in Versailles.
I do tours in Paris, Normandy, Fontainebleau, Vaux-le-Vicomte… wine tours also, that's one of my personal passions. I love organizing private tastings in places not open to the public. Voilà !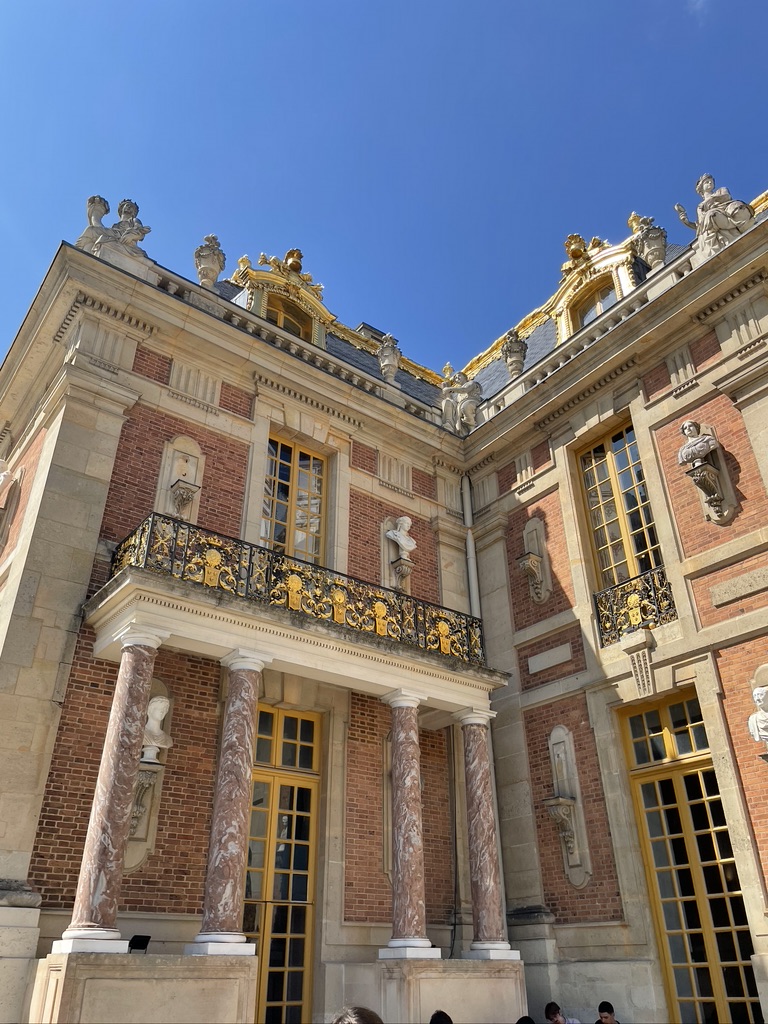 How did you get into this line of work?
A passion for history. Whenever you ask questions about the history of France, the answer always comes back to Versailles. So I ended up studying Versailles! Whether it be dance, champagne, wine, architecture, music… Versailles is very important.
So you would say that Versailles is the center of French history?
One of the centers. The Renaissance period, Da Vinci… it's my favorite in any case!
What are you going to show us today on our Private Tour of the Château de Versailles?
Today, I am going to show you the private apartments of Louis XV, Louis XVI, and the royal chapel of Louis XIV, none of which are open to the public. After that, we will finish with the state apartments, which are open to the public. I will also show you one of the secret passages used by the King and Queen, linking their private quarters.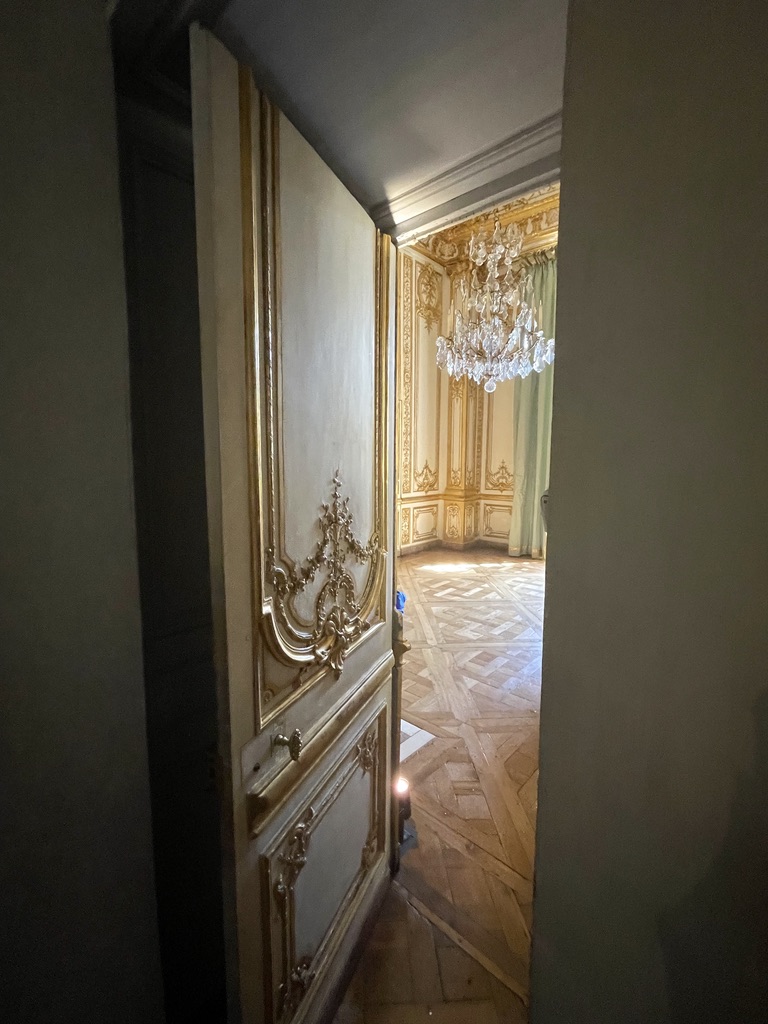 Are there a lot of secret passages in Versailles?
Yes, there are a lot of places in the castle that the public doesn't know about. When the French Revolution came, the Queen was able to join the apartments of the King via those passages because the people didn't know about them. If they had, the outcome could have been very different!
There are also a lot of small places in Versailles where you can fit no more than four people. Sometimes you even need to turn to the side to be able to pass through! So these are not places we can show to everyone.
How did you find out about these secret areas?
To know about these places, you have to graduate with the Château de Versailles. They train you, you have to pass a test, and then do a lot of work experience. If you look at the different tour guides during your visit, you'll see that they have different colored badges. I have a green one, for example, which means I have the highest level of access possible.
How are the places that we will see today important to the history of Versailles?
Versailles is a very interesting place because half of the palace is open to the public, as it used to be, and half is private and reserved for the royal family, their friends, dinners, etc. For instance, at the Louvre you do not have this anymore. All the galleries are now open to the public or have been destroyed or changed.
That is why Versailles is so special, and I hope one day to be able to show you the secret passages and also the second floor of Versailles where there are private apartments untouched and non-restored since the 18th Century! They are exceptional to visit!
When you arrive on the second floor, you have to bring a lamp and open the curtains and windows to have light because there is no electricity here. There will also be two guards from the Château de Versailles with us, to open the doors and give us access. But I'm not meant to speak too much about these tours as they do not wish for everyone to know about them!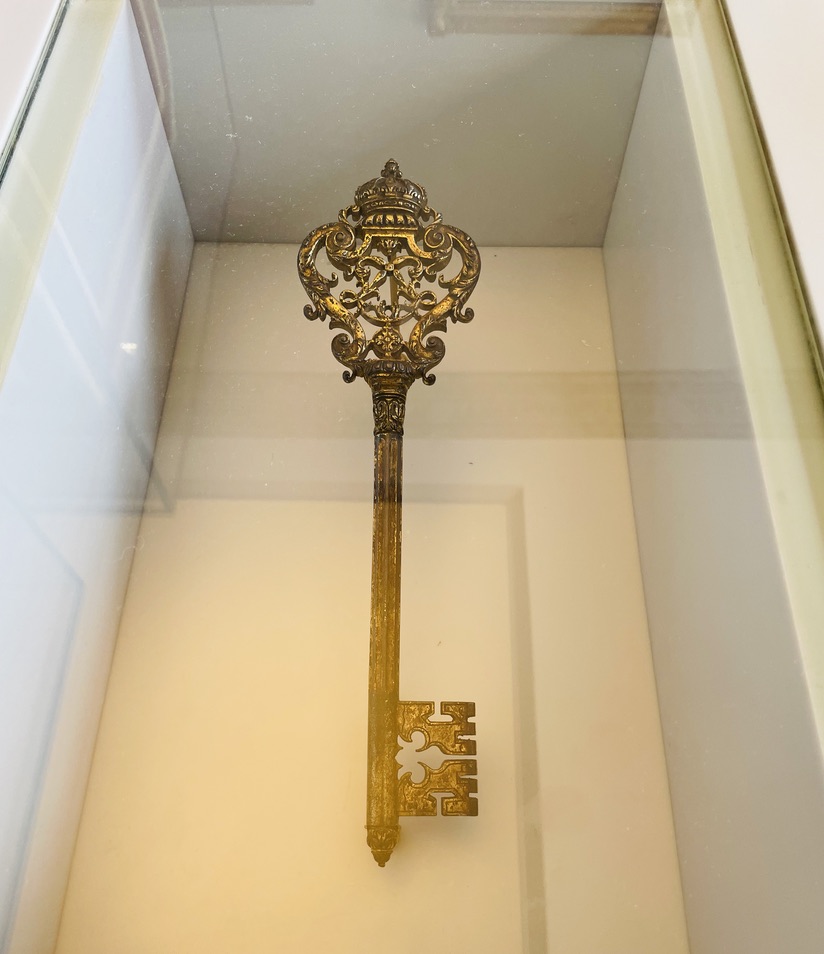 Understood! Why is this second floor still closed to the public after all this time?
Because it is much smaller than the lower floors. The higher up you go, the smaller the spaces are. There is also a question of funds for their restoration. The royal chapel we will see later, for instance, was restored using 11 million euros of private funds donated by a Swiss millionaire who fell in love with it and wanted to see it restored. He came back to see the chapel afterward, but didn't even ask for a tour!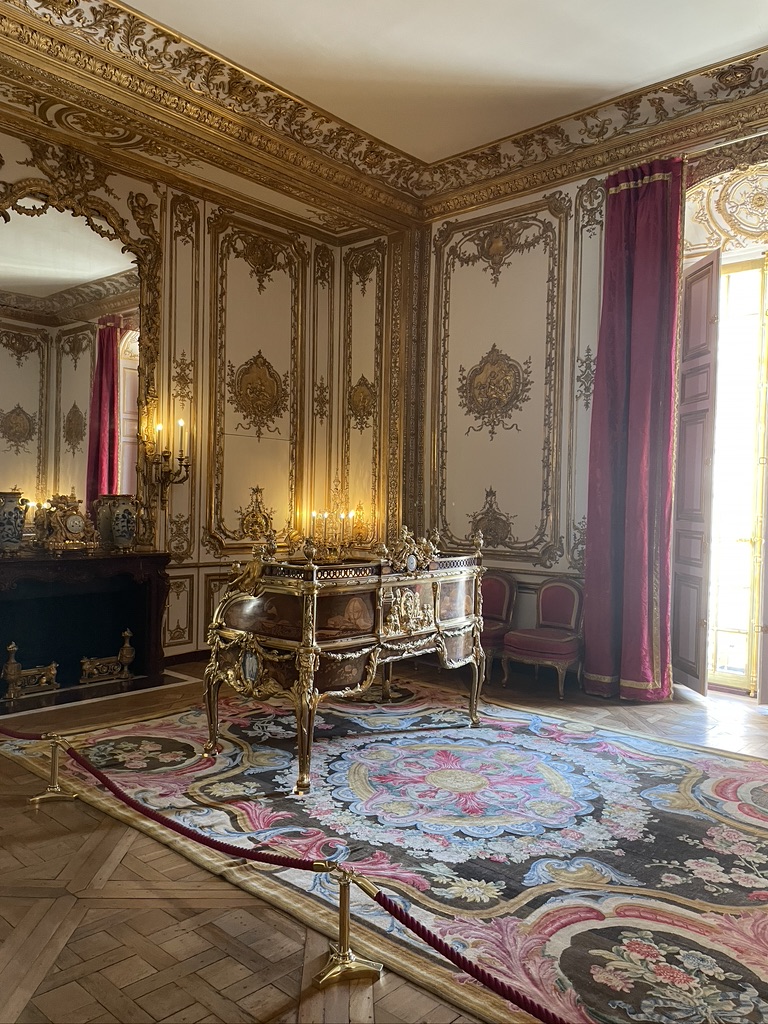 What is your favorite thing to show people at Versailles?
If I had to pick one, I would say the Opera House because I love music. Music in Versailles was unbelievable. Baroque music was the rock and roll of the 18th Century! And of course, I also have to say the private apartments on the second floor. They are unlike anything else, you can feel how exceptional they are. You have to remember, for example, that everything in there was created specifically for that place. Today, you can go out and buy something that already exists, but at that time every piece was handcrafted and new for a specific purpose. The secrétaire (office desk) of the King is one-of-a-kind. Everything is created from nothing each time, which makes it incredibly special!
Did you know that ballet was invented at Versailles? The first people to drink champagne did so at Versailles! Dom Pérignon came to Versailles to propose a new sparkling wine to Louis XIV, again in Versailles.
So many changes came directly from Versailles, whether it be to music, the army, architecture, style, or churches… and we are still learning! Even now, there are new questions that arise that make me go and buy a new book to research something new. There are 200 new books published every year about the history of Versailles. There are always new letters being discovered written by Marie Antoinette. There is always something new!

What is one thing that everybody should know before coming to Versailles?
That what used to be a hunting lodge where people would come to spend only one night gradually became the most famous palace in the world. It started as nothing special and was transformed into the most beautiful, expensive, and famous palace in the world. Almost everybody in the world knows about Versailles!
I would also recommend that everyone visit the gardens. Sculptures and gardens were Louis XIV's passion: the biggest open-air sculpture museum is at Versailles with 412 marble statues. The fountain show on Saturday and Sundays is also definitely worth seeing!
And after that, you have to visit the Trianon, the getaway house of the King and Queen, which was very important to them and allowed them to have some privacy. There were always thousands of people in the Château as it has been open to the public since 1682, so they dreamed of privacy. In fact, it was very much like it is today in that half of the palace was open to the public, but only a privileged few could enter the private apartments.
The Petit Trianon is also exceptional as Marie Antoinette built a theater, chapel, English garden, Chinese garden, farm, and an entire hamlet! She built her own jail. Actually, we say that Louis XIV invented the weekends because from Friday at 6 pm to Monday morning at 7 am he left the palace and went to the Trianon, usually with his mistress rather than the queen!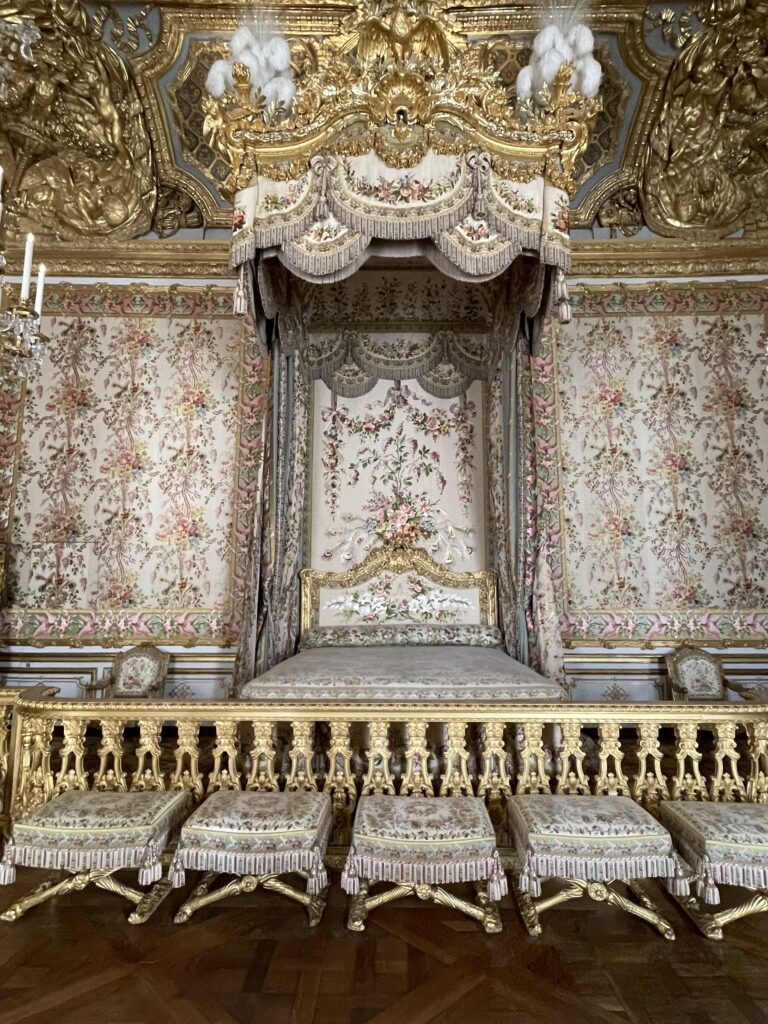 What can you tell us about the Kings' mistresses?
Let's take Madame Du Barry for example. Louis XV became crazy at the end of his life. She was a very beautiful, educated, professional prostitute. She held the highest place possible in the royal court, so much so I tell people that the French Revolution started with her. The people who had already slept with Madame Du Barry began to see that the King was just like them, he sleeps with the same women.
What, therefore, makes him a divine King?
And this was the beginning of the end of the French Royalty. Louis XVI then arrived, not happy to be King, with no money, Marie Antoinette was completely the opposite, everything was wrong!
Louis XV held the record out of all the Kings of France for having the most mistresses: probably around 5000 over his reign! He had a private hotel built that still exists today for his mistresses, where he had a team of men sleeping with ladies to then be able to recommend them to him or not. The Queen closed the door on him after that!
These women were extremely powerful. Did you know that the Élysée Palace today, the house of the French President, was once the home of Madame de Pompadour in Paris. She was very important and a very smart lady. She was Louis XV's mistress for a time, but after that, she would help him find new mistresses and through this would control the court. While the King was busy, she would be outside talking to ministers. In my opinion, we have lost wars because of these mistresses!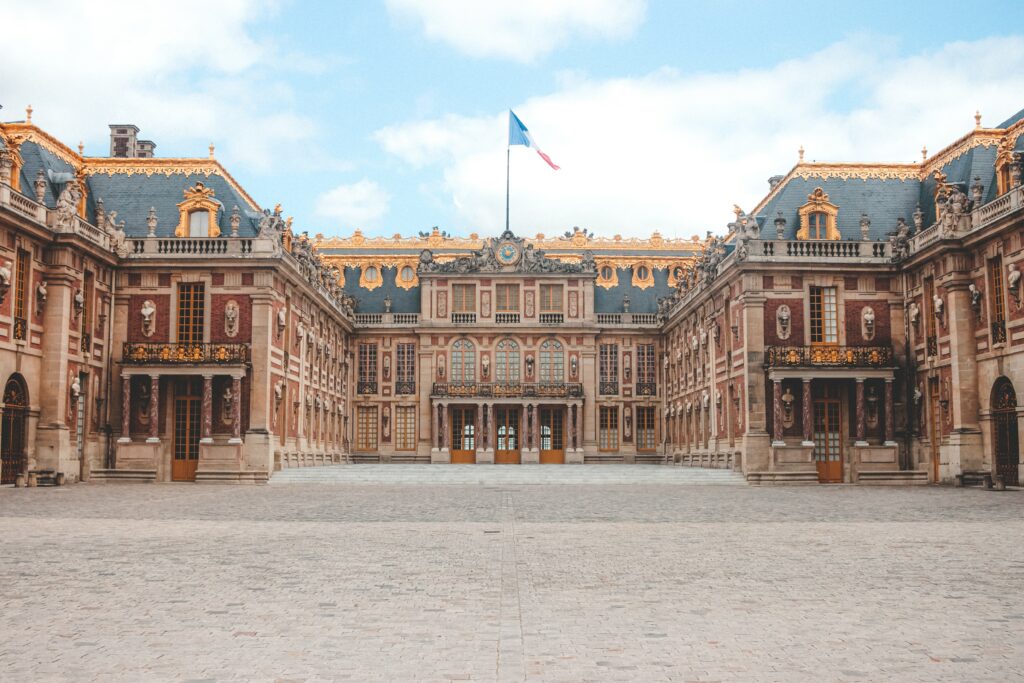 What is your top tip for people visiting Paris?
Always go to museums in the afternoon! There are a lot fewer people.
And I would also say visit Montmartre as this is the old Paris. You have a view of the entire city and the experience of how Paris was 300 years ago, the original Paris. In the city, this sensation has been lost, but in Montmartre you can still feel like you are in a village. That's why it was the meeting point of all the artists, and musicians, for 70 years all around Europe.
They met in Montmartre at Le Bateau-Lavoir: Van Gogh, Monet, Picasso, Renoir… all these people slept under the same roof because they met there! And later they moved to Montparnasse, but this area is not as it used to be today. So that's why I would say visit Montmartre, to remember how Paris used to be! The old soul of Paris.
***
We'd like to extend a huge thank you to Boris for taking us along on this adventure! It's passion and expertise like his that really ignites our love for Paris.
If you're planning to spend time in the City of Light, Céline Concierge can organize a private visit to Versailles for you, as well as other bespoke and tailor-made experiences that fit your needs.
We've also dedicated a whole chapter in The Ultimate Paris Survival Guide to the secret adventures you can discover around Paris on your own! Don't hesitate to reach out for your next Parisian adventure, and grab your copy of our guide to Paris here.
*Last name withheld for privacy reasons