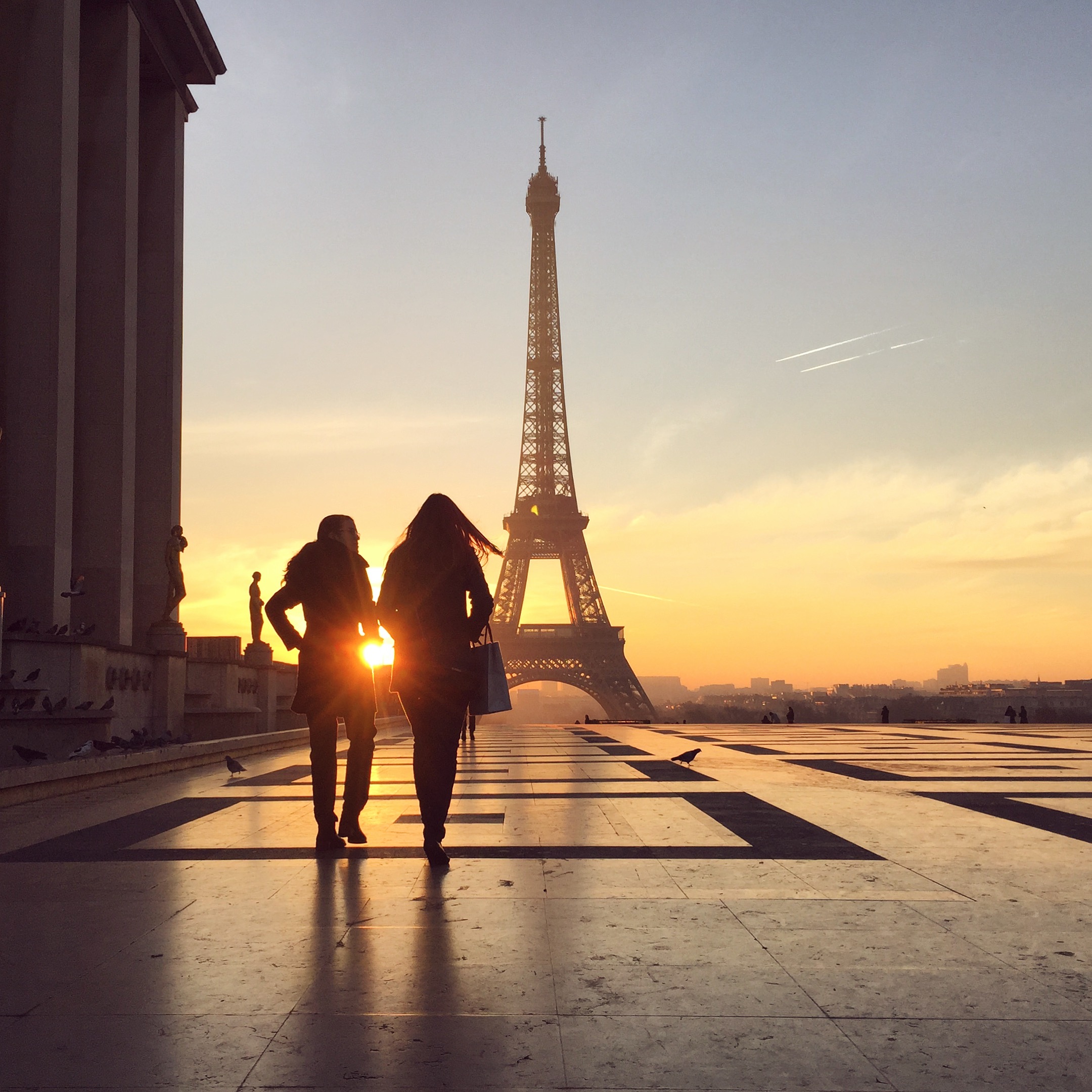 Paris Highlights & Must-Sees
Reading Time:
7
minutes
DISCLAIMER:
This post may contain affiliate links which will reward me monetarily or otherwise when you use them to make qualifying purchases. For more information, please read my
privacy policy
and
disclaimer
.
Last Updated on April 28, 2021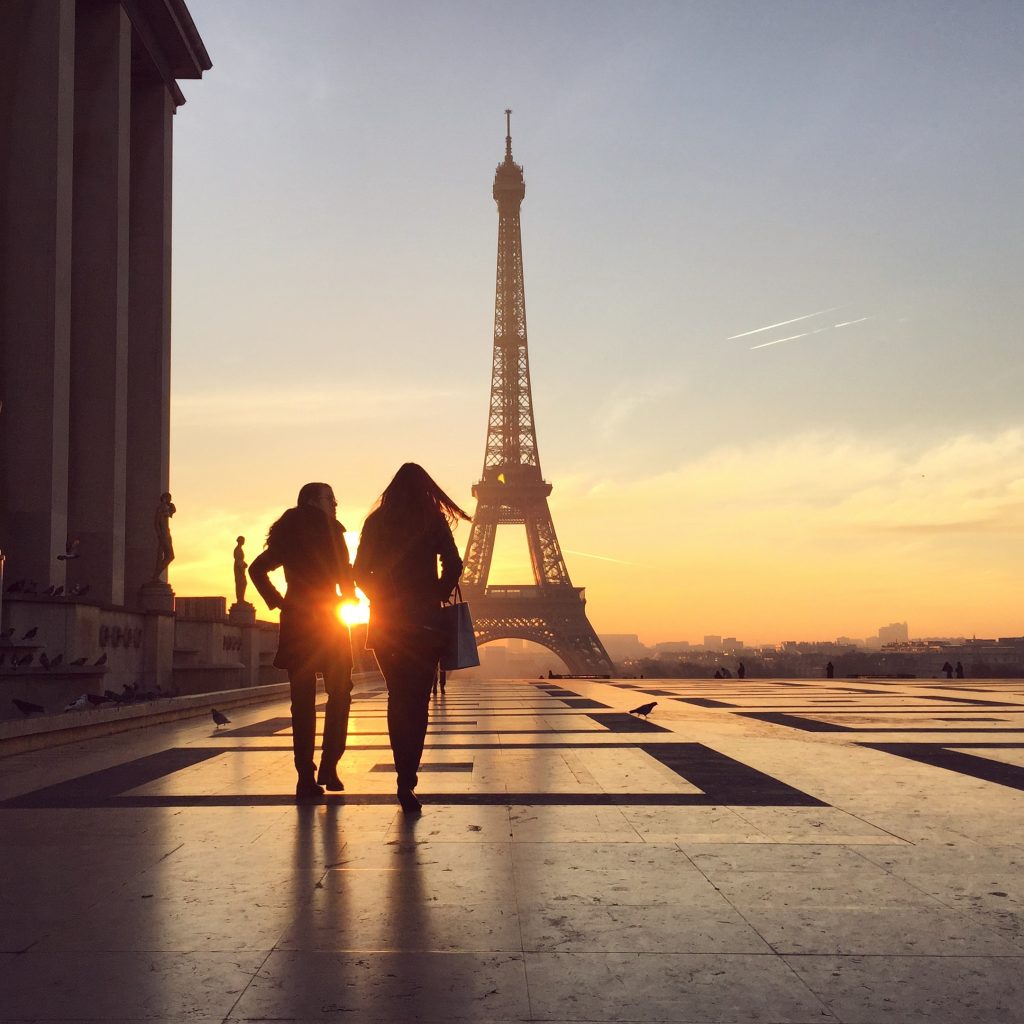 Photo Credit: Priscilla Chai
PARIS 101: Landmarks & Monuments
As an expat living in France, over the years I have been asked time and time again what to do in Paris, where to eat, what to see and visit…so
Voilà
, my pick of the top 9 highlights to visit in Paris for first-time visitors to marvel at.
This is the city with an overwhelming 2,185 monuments
>.<
(
I know right?
) and I've included the top places you should go on your first exploration of
Par-eee
. In a later blog post, I will write about places to visit that are more unique and off the beaten path. This initial list is not at all exhaustive, but rather a jumping off point to get your feet wet in the magnificent
Ville Lumière
.  
I know 9 highlights seem underwhelming but believe me, as a five-year resident of Paris, you will end up overwhelmed by these initial 9. These visits will leave you craving more and may even convince you to make a move to the French capital before you can say
"Comment-allez vous ?
" three times in a row.
Please feel free to ask a question or comment below and contact Céline Concierge for help planning your dream trip to Paris. I hope these places will charm your hearts as much as they have my very own!
☆
Click here to get your FREE PDF
Bucket List 2021
☆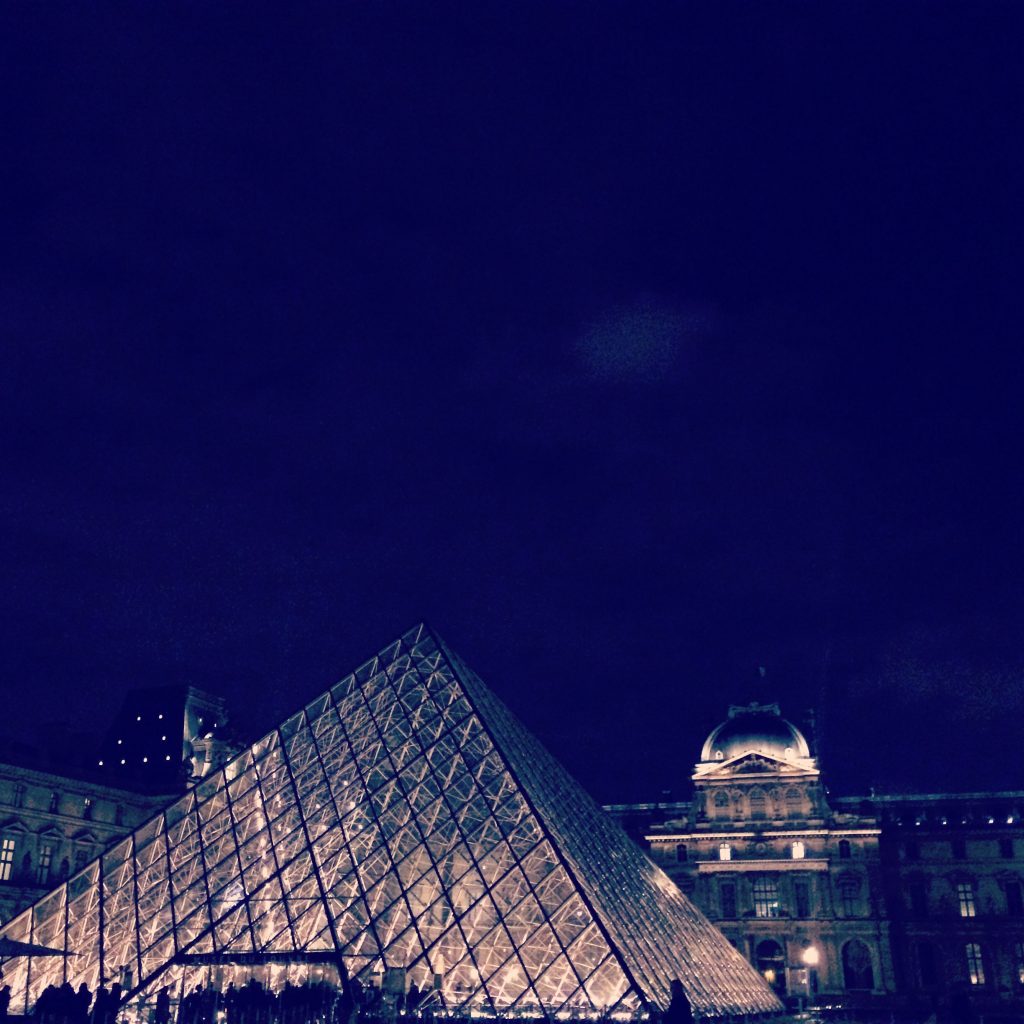 One of the most iconic landmarks of Paris was designed by architect I. M Pei. This structure consists of one large pyramid and three smaller surrounding ones made of glass and metal. The largest of which gives access to the
Louvre Museum
(which is also a Paris highlight!). The
pyramides
sit in the Cour Napoléan surrounded by the Louvre that was the former royal palace.
Kind of Landmark: Glass pyramid structure
Built in: Commissioned by President François Mitterand in 1984, and completed in 1989
*Arrondissement: 1st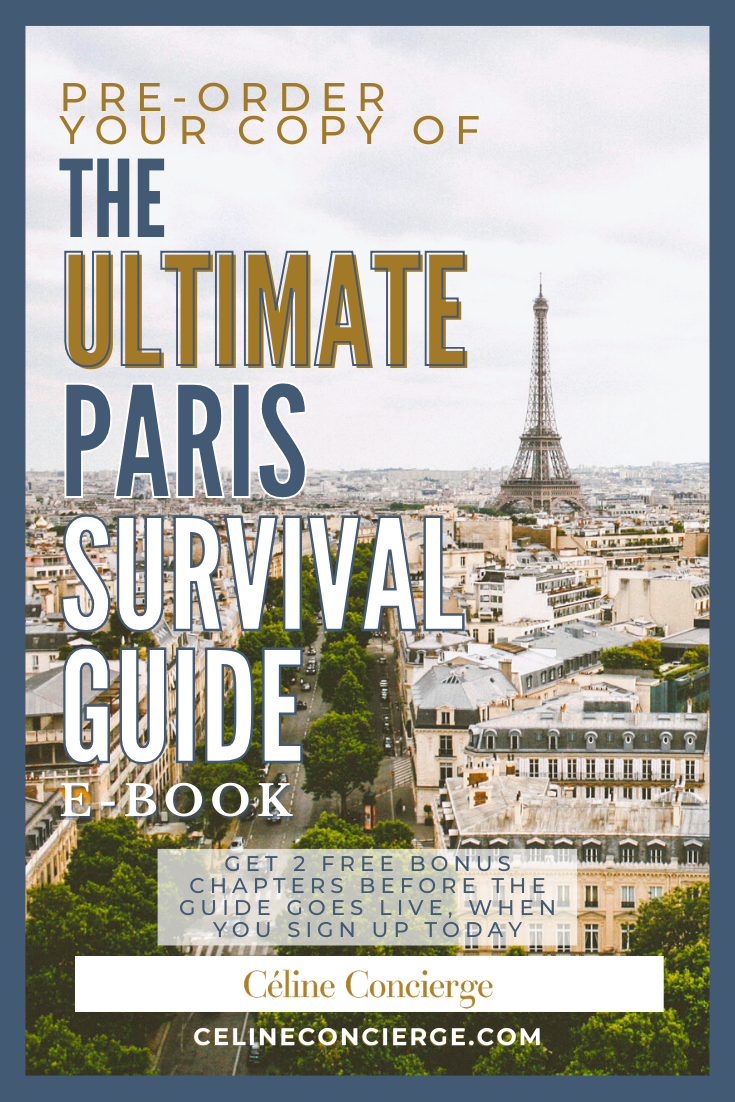 E-BOOK PRE-ORDER
Get your copy of THE ULTIMATE PARIS SURVIVAL GUIDE and become an expert in All Things Parisian!
Get first dibs plus 2 FREE chapters by leaving your email here and I'll contact you when the guide goes live.
I WANT IT!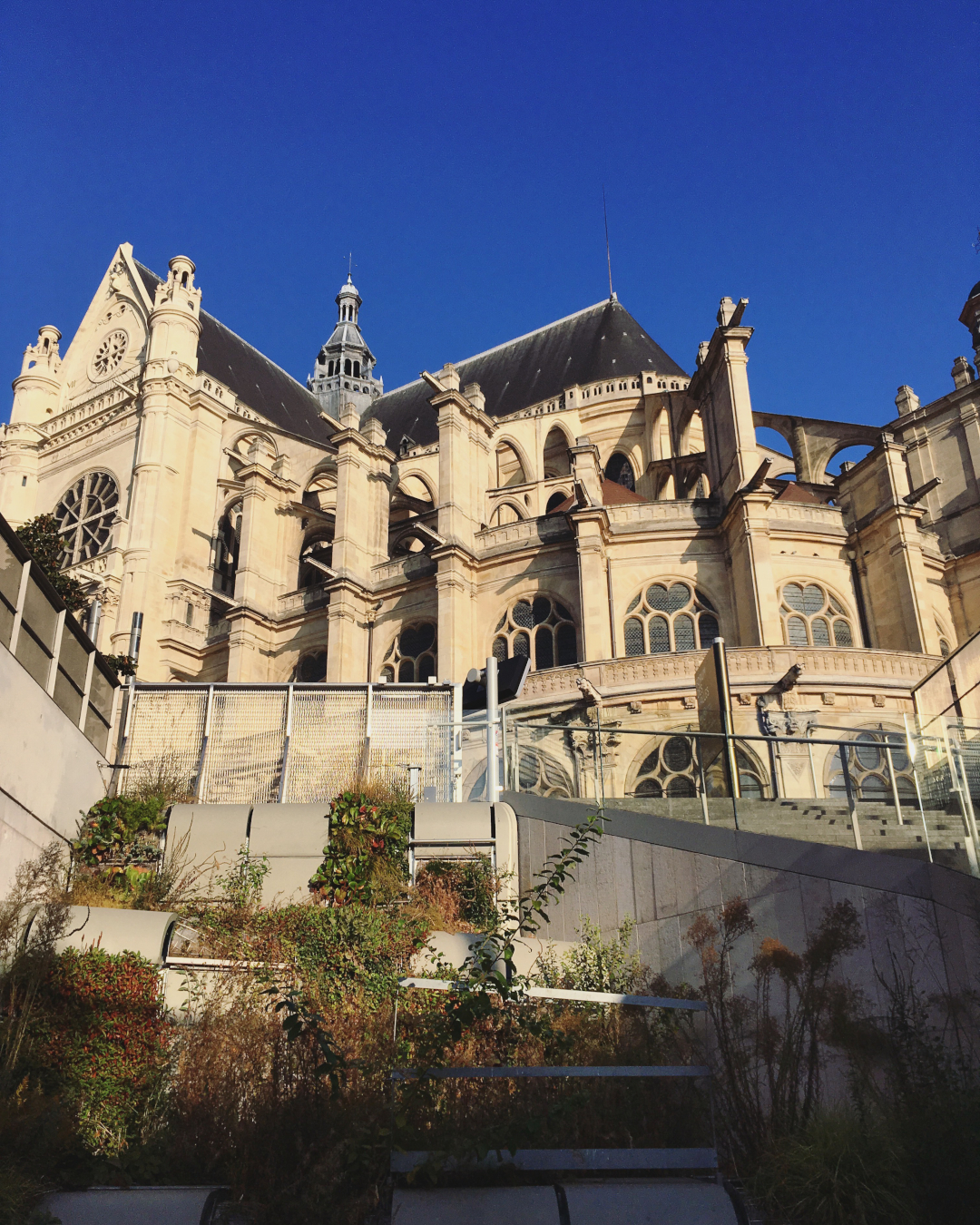 One of Paris' largest churches and it boasts the largest organ in France. It was strategically built in the center of the city. Every Sunday afternoon there are organ rehearsals and you can even catch one of the many classical choirs performing.
Visits
are free and as with all the churches in Paris, there are various
mass services
throughout the week and weekend. It rests next to Les Halles- a notorious site for shopping and recreation.
Kind of Landmark: Catholic Church
Built in: 1534
Arrondissement: 1st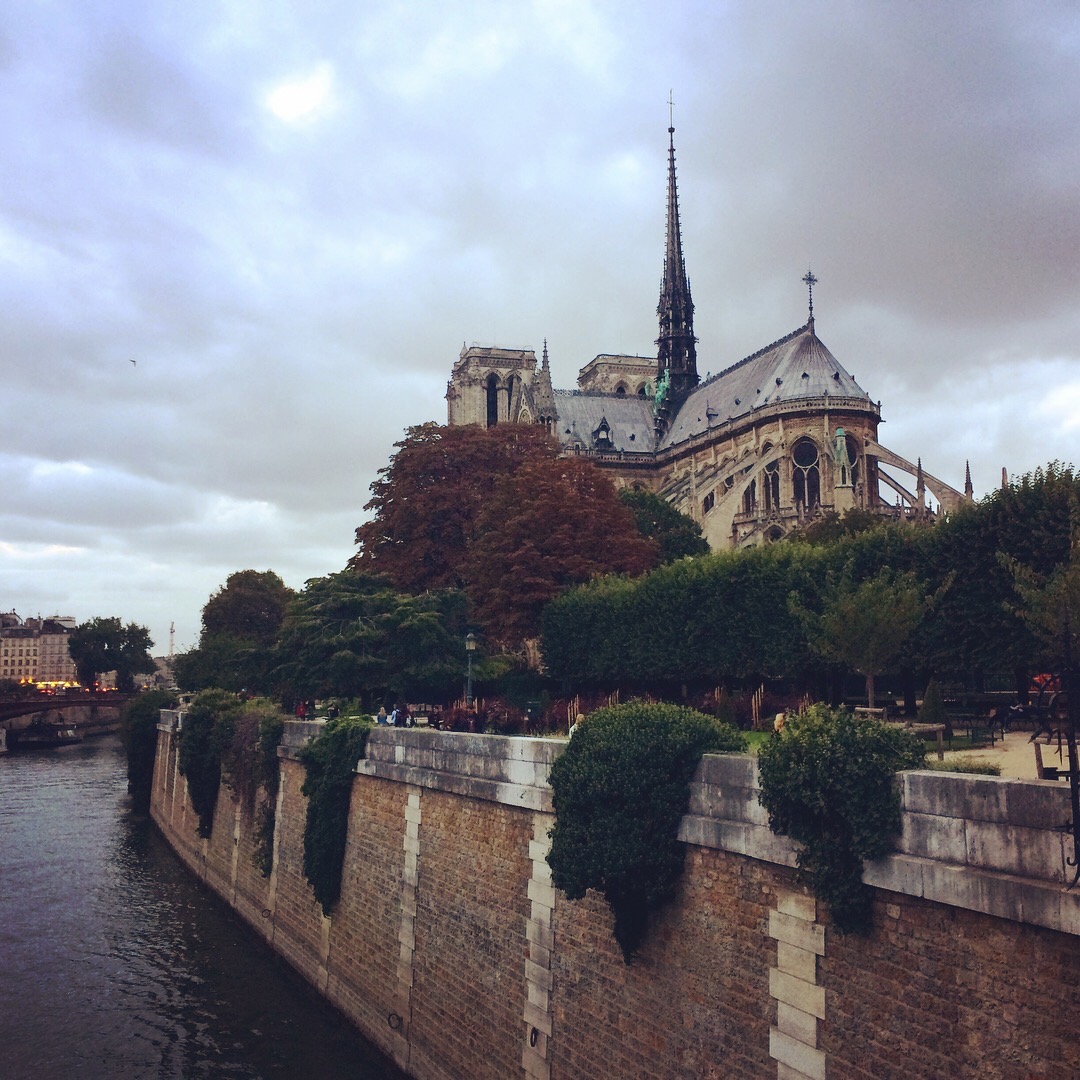 Beautiful! Truly the most
stunning
Gothic Cathedral from the inside and out. This iconic church attracts an overwhelming 12 million visitors a year! You can visit the interior of the Cathedral for free, walk about, pray or just sit and cherish the stained glass. Visits up the towers cost 10 euros for an adult ticket. Visiting hours and special pricing can be found
here
.**
**Since the Cathedral's fire that took place on 15th April 2019, the church has been closed to the public. The City of Paris is continuing the reconstruction efforts throughout 2020. Expect the site to be closed for the next year or so. I recommend visiting equally beautiful Église Saint-Paul Saint-Louis du Marais or stunning

Église Saint-Sulpice

as alternatives.
Kind of landmark: Catholic Church
Built in: work began in 1163, completed and opened in 1345
Arrondissement: 4th
☆

Originally built as a church and dedicated to St. Genevieve (the patron saint of Paris), it is now a monument and mausoleum where distinguished French citizens are buried. Visit the permanent exhibition that explores the lives of those who helped shape French history, many of whom are buried there such as Voltaire and Rousseau. Visit info and buy tickets online
here
.
Kind of landmark: Church and burial place
Built in: work began in 1160, completed in 1260
Arrondissement: 5th

Constructed from 1887-89, it was originally built as a temporary installation for the entrance of the 1889 World's Fair. It stands at an impressive
324 meters (1,063 ft) tall.
It was supposed to be torn down after 20 years, but the City of Paris kept it after it proved a valuable asset for communication and touristic purposes. Tickets up the beauty start at 10 € for adults, then bump up depending on which level you want to explore and whether you will do so by foot or elevator access. Contact me for details on private tours for your next visit!
Kind of Landmark: Tower
Built in: 1887-1889
Arrondissement: 7th

This is the largest arch positioned in the center of the most famous roundabout in the world, Place d'Etoile, overlooking the most famous avenue, Champs-Elysées. Did you know that the Arc has 12 streets leading to it? And they say all roads lead to Rome…
Visits
up to the top cost 12 euros. Free for those 18 years or younger.
Kind of Landmark: Arch
Built in: 1806, opening in 1836
Arrondissement: 8th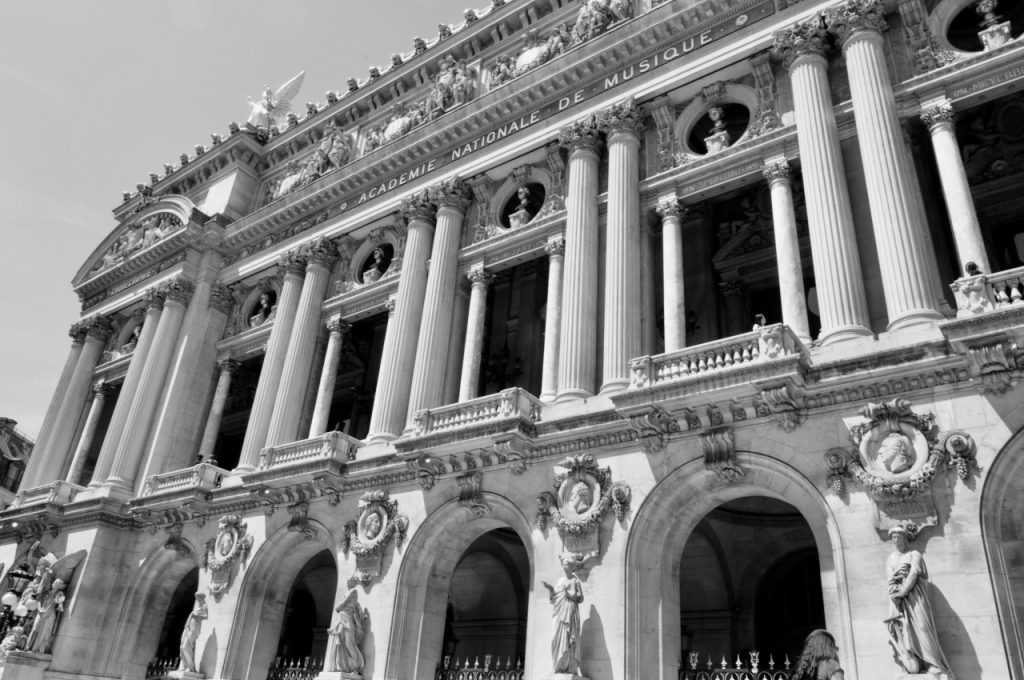 This famous and inspiring opera house is gilded with gold, enamored with stucco and marble interiors, and surrounded by elegant statues. This magical place will take your breath away the moment you step in! The interior tour of Paris Opera house is only 12 euros, +5 euros for the audio guided tour- I highly recommend paying the extra for this one, you won't regret! Tours include the Grand Staircase, the Chagall ceiling, and the auditorium (but it is not a guaranteed entry as it may be restricted to visitors for rehearsals or artistic consideration). Check the
site
for closing days before visiting.
Kind of landmark: Opera House
Built in: 1861
Arrondissement: 9th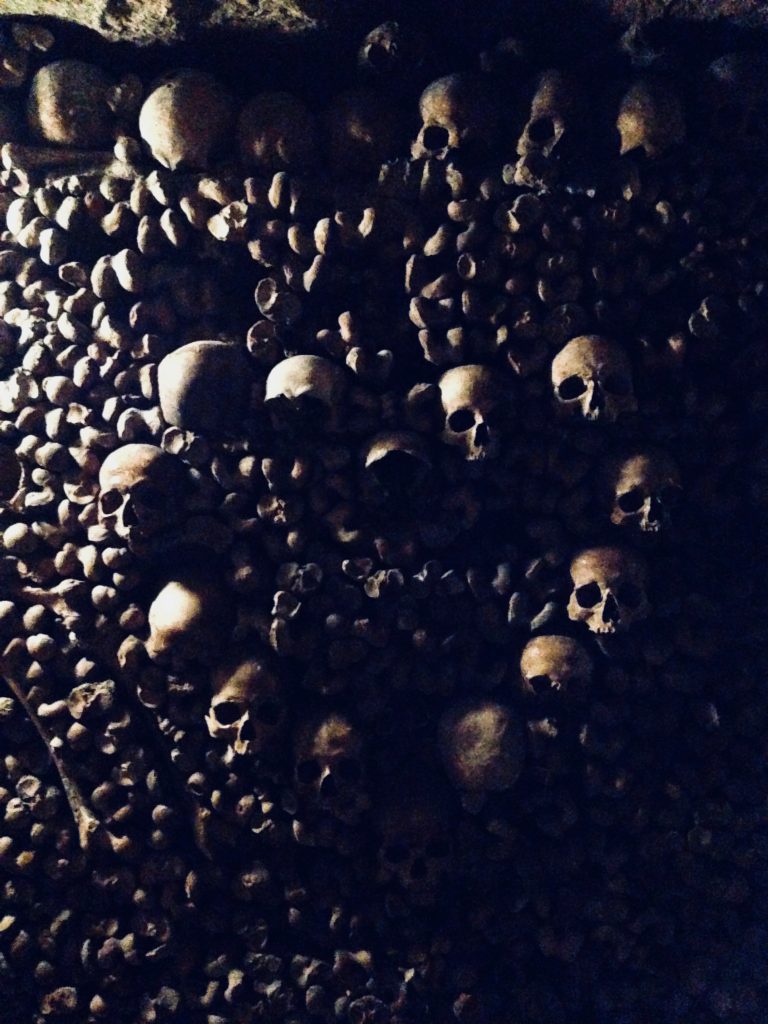 Catacomb Image: Hannah Smith
As an underground landmark where six million bones rest, it's not a visit for the faint of heart. This unique tour of the guts of Paris will certainly grip you, but it is not one to miss. For where else can you visit the literal bones of our ancestors? This is the ultimate tour that you won't find elsewhere around the world. Make sure to dress warmly as it is chilly below the surface. Tickets are 13 euros +5 euros for the audio tour (recommended).
Kind of Landmark:
Ossuary
Built in: Creation of the quarries commissioned in 1777 by Louis XVI. In 1786 The Catacombs was consecrated to become the resting place and Ossuary of the Cemetery des Innocents
Arrondissement: 14th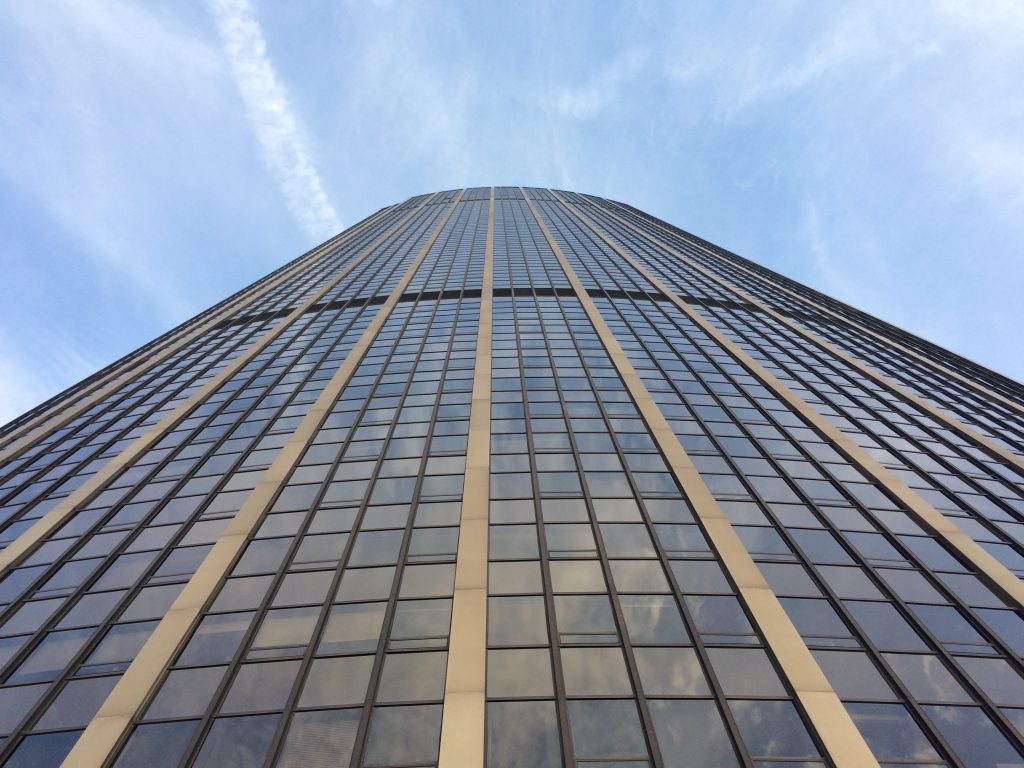 The first skyscraper erected in Paris and the second tallest monument within the city limits is our Montparnasse tower stretching 210 meters (689 ft) high. You can check out the 360
° view from the top of the
Panoramic Observation Deck
for 18 euros for an adult ticket. It is true what they say- you can discover the best view of the Eiffel Tower from here!
Kind of Landmark: Skyscraper
Built in:
Construction took place from 1970-1973. Inaugurated on 18 Juin 1973.
Arrondissement: 15th

At 130 meters high this adored basilica sits in the neighborhood of Montmartre overlooking the city. Check out the inside of the basilica for impressive stained glass windows.
Tickets can be purchased directly at the basilica for the tower visit where you will catch another 360
°
view are only 6 euros, 4 euros for 16 years or younger.
Kind of Landmark: Basilica
Built in: Construction began in
1875 and was completed in 1914.
Arrondissement: 18th
*An

arrondissement

is a district or neighborhood of Paris. Within the city limits, there are 20 arrondissements or districts with the first starting in the center point of the city and each consecutive one circling around like the shell of a snail until you end up at 20. But the real question is: did

the arrondissement come before or after the escargot?
☆
Other posts you might enjoy:
To find out more about your concierge in Paris, you can read my blog post Why I moved to Paris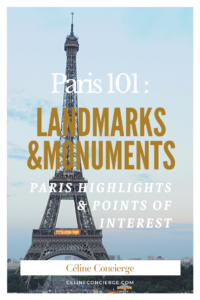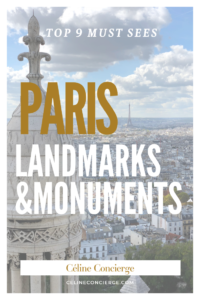 ☆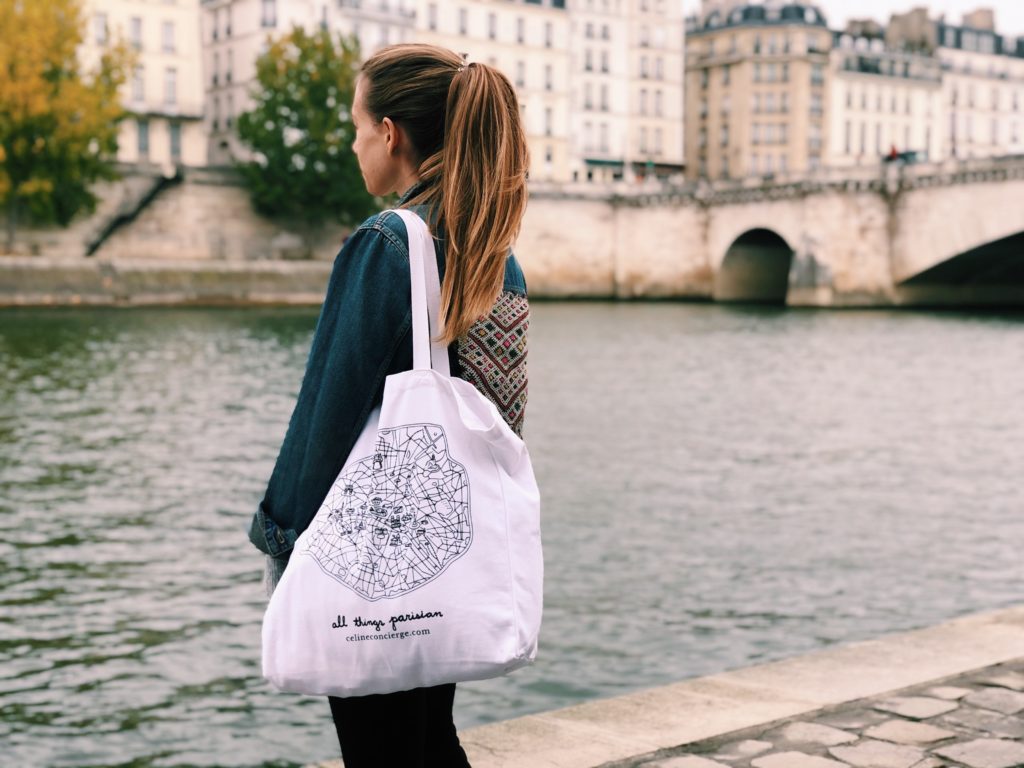 ☆