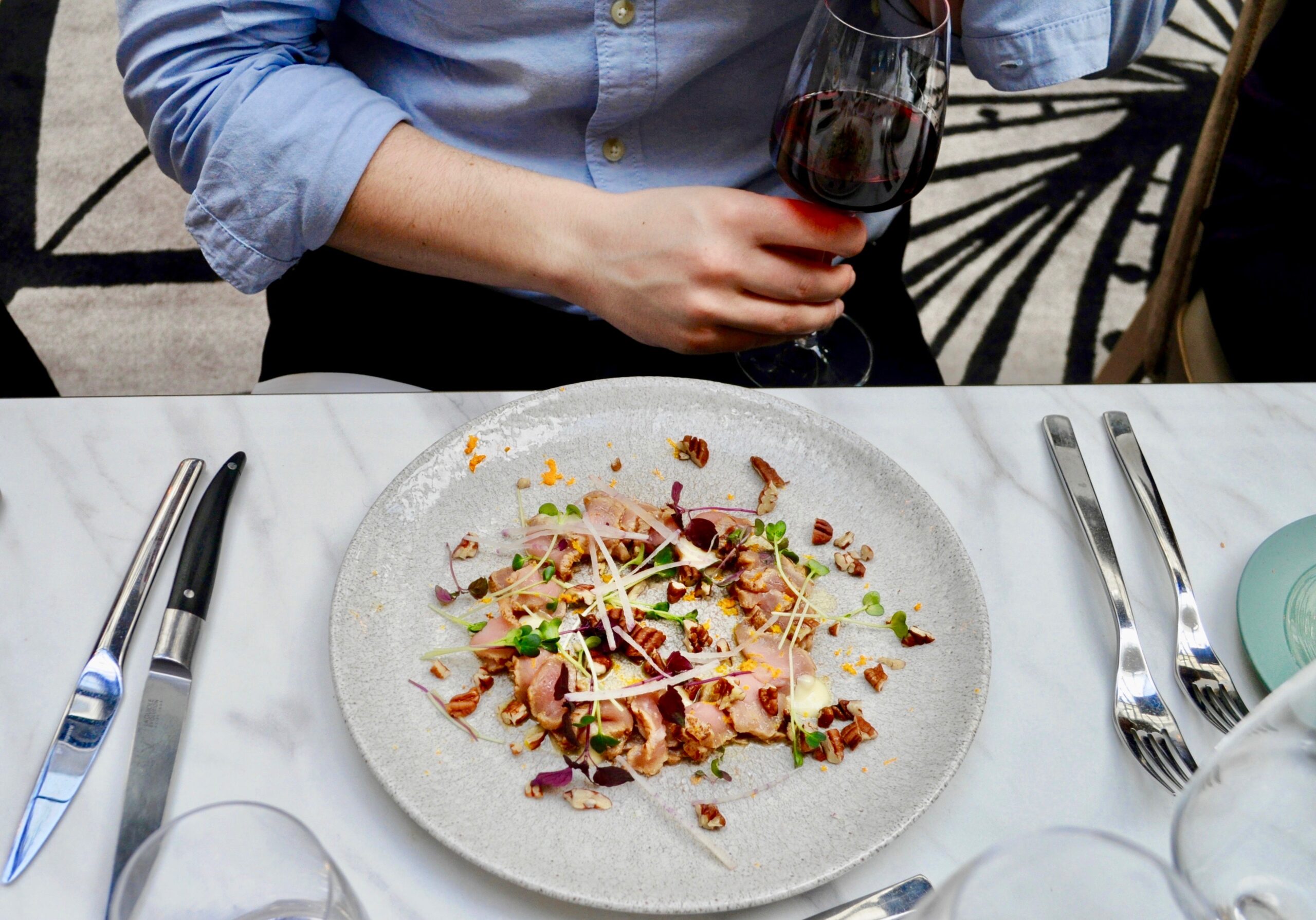 10 Remarkable Ways to Experience Paris Like a Local
Reading Time:
8
minutes
DISCLAIMER:
This post may contain affiliate links which will reward me monetarily or otherwise when you use them to make qualifying purchases. For more information, please read my
privacy policy
and
disclaimer
.
Last Updated on April 28, 2021
Experience an authentic Paris (like the locals do)…
Here are my top 10 ways to experience Paris like a local i

f you want to live, feel, and breathe like a

true

Parisian.

Whether you're coming to the city with your soulmate or looking to spark up a French romance, these ideas will undoubtedly help you appreciate an authentic Paris.
O

nce you get past the fame of the Eiffel Tower, the history of the Louvre and the glam of the Champs-Elysée, you're bound to want to settle down into the iconic Parisian lifestyle: picnics with wine and baguettes, reading a novel in a cafe, leisurely walks through farmer's markets, etc. etc. The culture, lifestyle, and routine become the heartbeat of the Parisian cliché… and for good reason! Paris is a fascinating place. There is something magical about the cobblestone streets that truly transform your perspective into

la vie en rose

– trust me, I walk these streets everyday. But you have to remember that there are many more gifts this city has to offer than just macarons, baguettes and berets. Live the charm of the city by experiencing a different, more personal, Paris through these unforgettable adventures.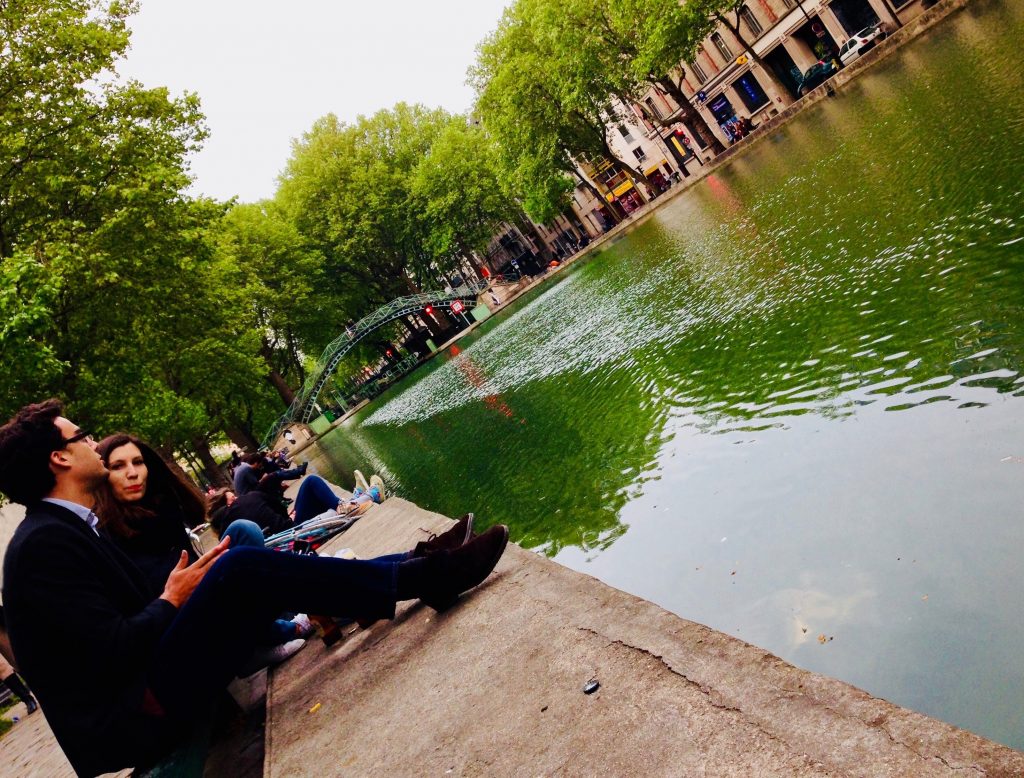 1) Picnic à la Parisienne on the Canal Saint Martin
Upgrade your local

savoir faire

from the classic Seine scene and head north to the edgy Canal Saint Martin. Grab your baguette, wine, and favorite French cheeses and snag a spot along the edge of this vibrant canal. This captivating, urban space is a colorful glimpse into contemporary Paris, and a neighborhood favorite. Leading south from La Villette and running primarily along the hip 10th and 11th arrondissements, the Canal Saint Martin is a favorite hangout spot for graffiti artists and friends looking for a fun way to catch up over store-bought wine and snacks, and a cigarette (or two, or three…) and therefore,

the

perfect backdrop to an authentic Parisian experience for you!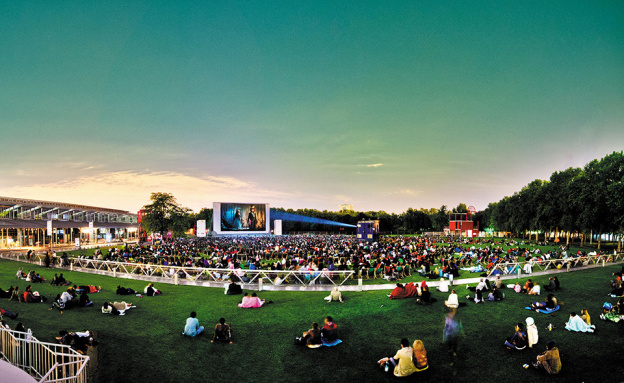 Photo Credit: Sortiraparis
To enjoy a real local experience of Paris during

l'été

sit outside watching a film at La Villette (19th arr.) during its

Cinéma en Plein Air

or open air cinema series. As the cinema HQ of Europe, it's no wonder Paris offers free entrance to this event to support and appreciate the arts. Throughout the course of the summer, this program boasts 25 highly curated films, showing from mid-July to mid-August . Films go on at sundown*. Snacks and drinks (alcoholic or not) are authorized on the lawn and lounge chairs are available for hire for 7€. So bring your own blankets and cuddle with your lover as you watch the stars under the stars. 
*My personal tip is to arrive early to stake out your ideal spot around 7 PM when the gates open to access the lawn.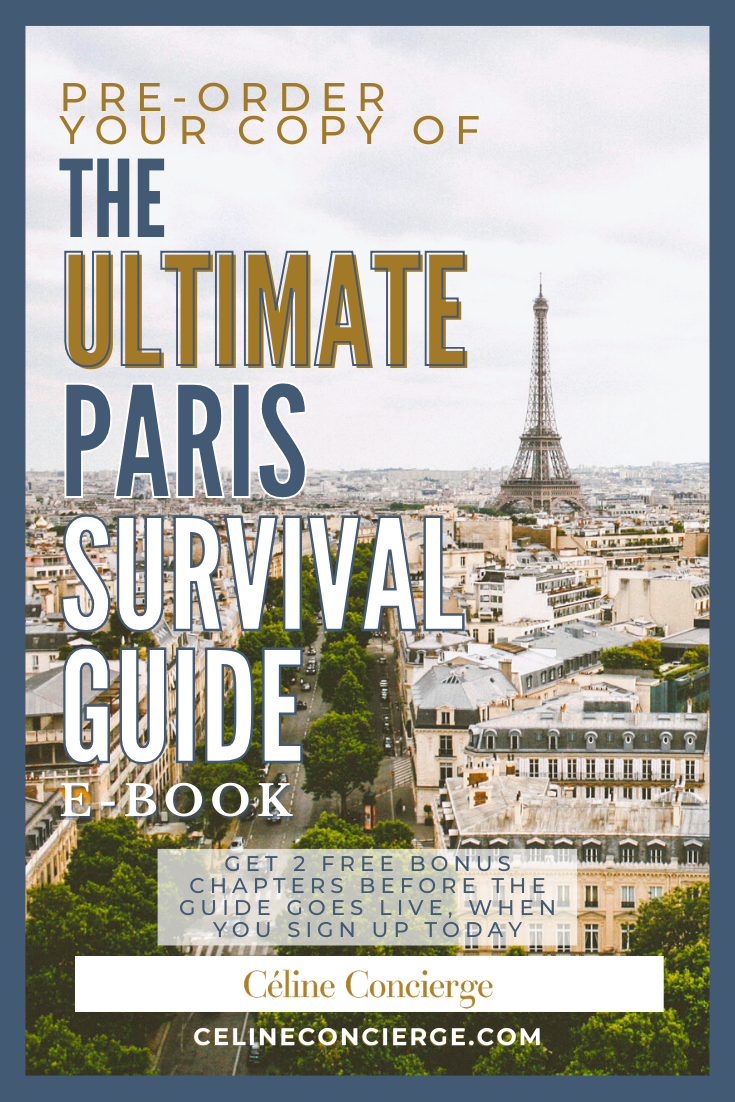 E-BOOK PRE-ORDER
Get your copy of THE ULTIMATE PARIS SURVIVAL GUIDE and become an expert in All Things Parisian!
Get first dibs plus 2 FREE chapters by leaving your email here and I'll contact you when the guide goes live.
I WANT IT!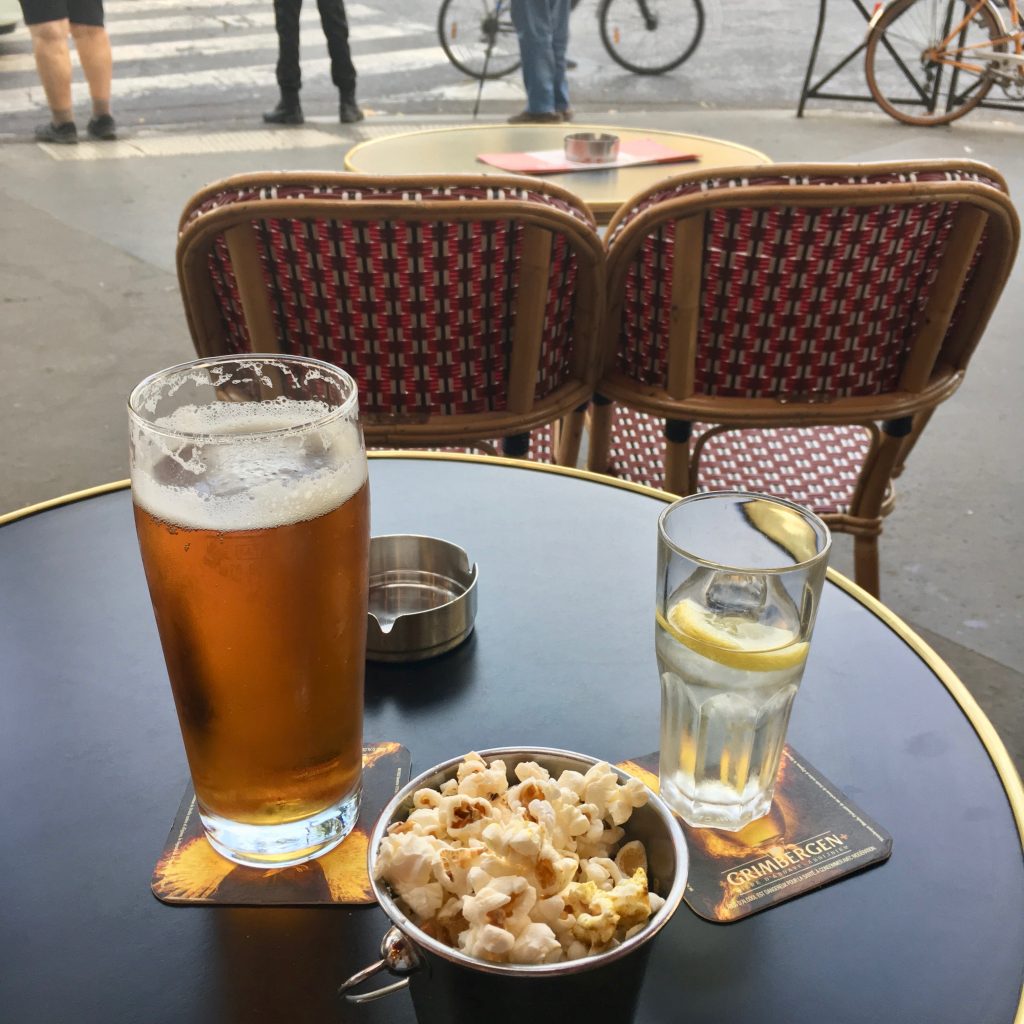 3) Sitting on a Terrace enjoying an Apéro
Part of what makes the French the "French" (and more specifically the Parisians "Parisians"), is that their culture encourages sitting and talking for long hours over an apéritif or apéro, for short. But what is it, you ask? This tradition joins drinks and friends usually combined with a small snack like peanuts, chips, or olives to essentially whet the appetite before the evening's dinner.
Take a seat at any terrace in Paris and order a Kir (white wine with a splash of black currant syrup) or a Ricard (an alcoholic drink made from anise)- two of the most traditional drinks of apéro. Voila! You have essentially partaken in the French tradition of the apéritif. But don't stop there! You can follow with any kind of drink, alcoholic or not, from 5 PM onward and sit contemplating la raison d'être.
☆
Click here to get your FREE PDF
Bucket List 2021
☆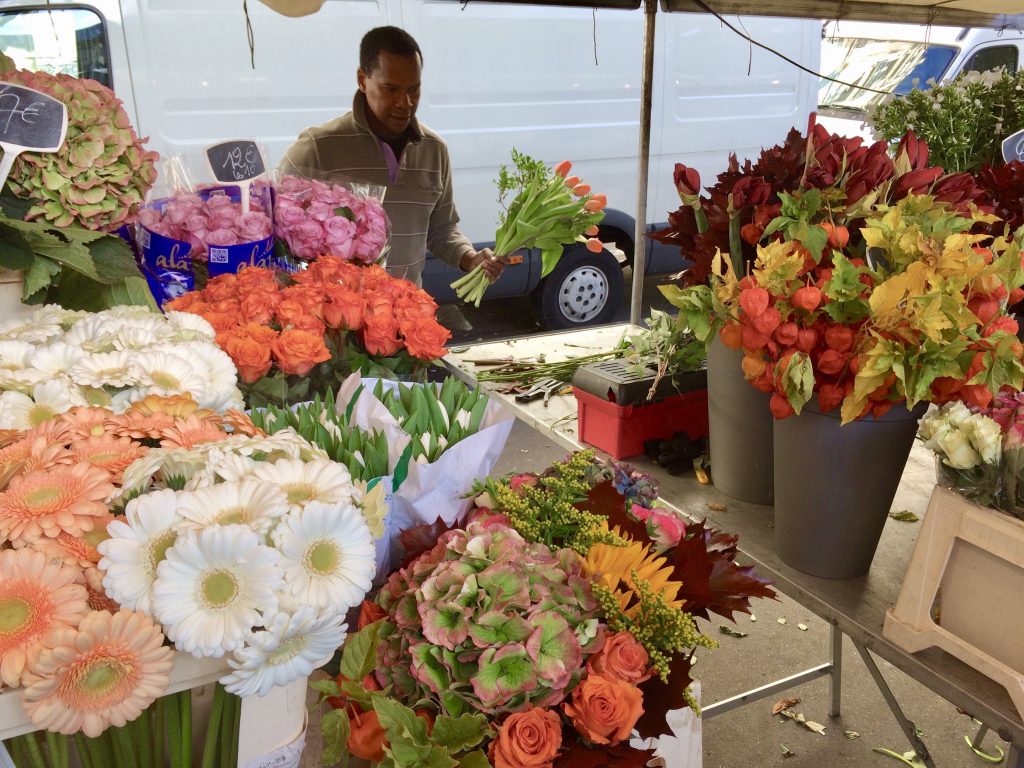 You won't only feel like a local in Paris, but you will get to know the locals best by strolling through one of the myriad of

open air markets

.

Paris hosts over 80 local open air markets all through the week, dispersed throughout the city. My favorites are the oldest covered market

Marché des Enfants Rouge

and the open-late

Marché Anvers

(Fridays 3 PM-8:30 PM).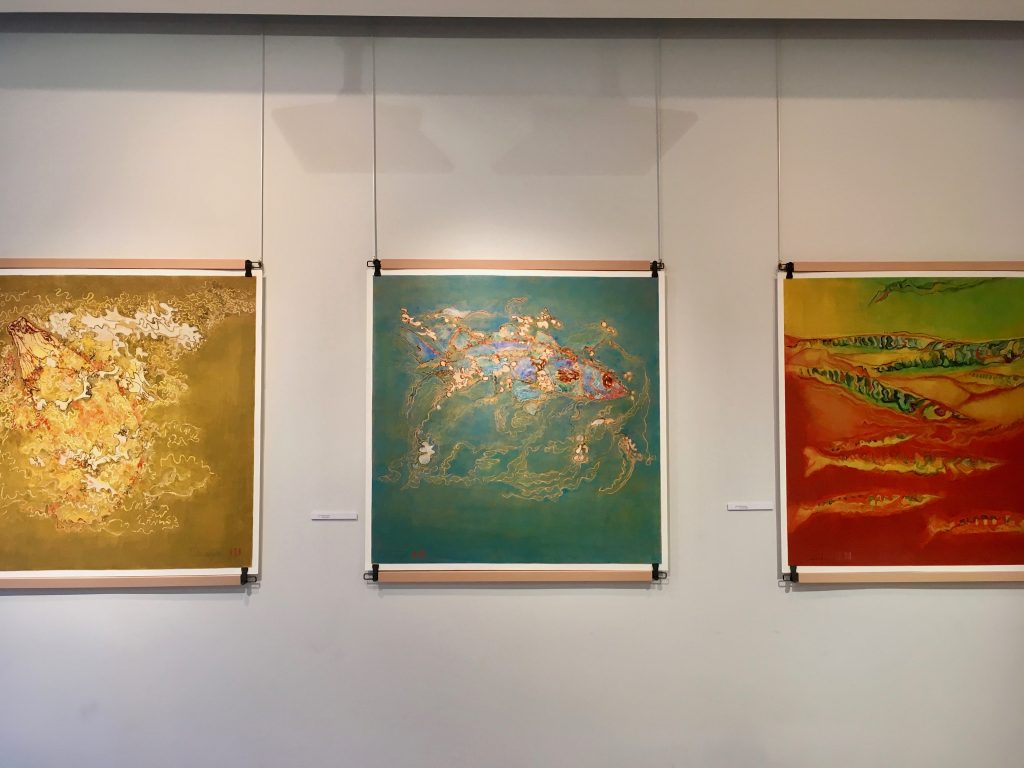 5) Enjoy a free museum or go to the museums outside of peak times
For a retreat in the midst of the city and a true experience of Paris like a local, stop by one of my favorite museums. The

Musée de la Vie Romantique

is a free museum in the 9th that's all about art from the romantic period. This hidden treasure is nestled in the courtyard of two buildings through an alleyway. The museum is actually in a little house; it's the old atelier/living quarters of the late painter Ary Scheffer.
An alternative and my all time favorite is the

Musée de l'Orangerie

located in the southwest corner of the Jardin des Tuileries. This short and sweet museum houses the renowned

Les Nymphéas

(Water Lilies Series)

by Claude Monet. 
P.S. Most museums in Paris host free days or discount hours! Make sure to look them up before planning your trip… or reach out to me

, and save yourself the coordinating! For L'Orangerie, entrance is free 1 hour before closing time- plus you only need about an hour to see everything.  

6) Read a book or jog in Parc Monceau 
How do the French always have so much to talk about over their

apéritifs?

They read! Escape to Parc Monceau for a relaxing retreat like the locals do. This ever-lovely little

jardin

park in the 8th arrondissement also makes the perfect getaway spot for a picnic as well. It's populated with Parisian joggers, older folks perched on green benches for hours, and kids chasing the ducks and climbing on the playgrounds. This charming park will surely make you want to live as a full-time Parisian! Between the trees and weathered statues, the alluring walkways and tiny ponds, the options for you– the new Parisian– are endless!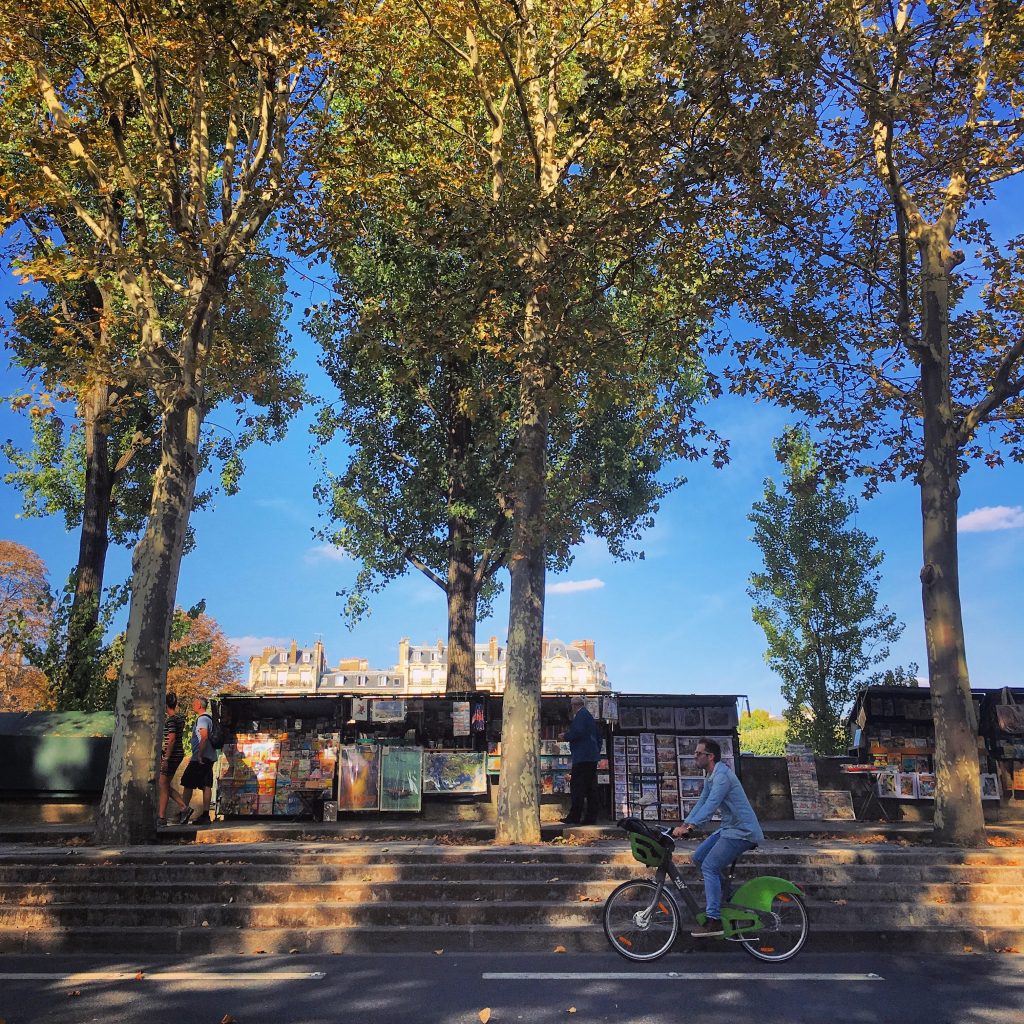 ☆
For more insider secrets check out:
☆
7) Ride around Paris on a bike like a native
Riding through the streets of Paris is probably my favorite way of getting around. Don't get me wrong, taxis are classic and effortless. And the Parisian metro is efficient (usually) and easy to navigate. Riding around on a Vélib (city bike) or on your own bike is absolute bliss! You get to see Paris, at your pace and it's a typical experience of Paris as a local. You get to smell the bakeries as you pass by, see the light hit the baroque architecture, and feel the breeze on your skin as you cruise past chic looking Parisians walking their dog. 

8) Authentic French Food at a bistro or 5-star restaurant
This one might be too on the nose, but I always love to mention food when I can. My absolute favorite French brasserie is

Le Comptoirs de Relais

, part of the Hotel de Relais in the 6th arrondissement. I was brought here once by a Parisian man and it was as close to

classic French cuisine as it comes. Anything that feels like grandma's cooking gets me- and this place definitely has that taste and feel!

Though not technically a Michel star restaurant, it's considered

une cuisine de qualité

or quality cuisine by Michelin, which is saying a lot. If you want my personal recommendation, try the

cuisse d'agneau au couscous

or lamb leg over couscous.
P.S. For more French restaurant recommendations and reservations,

 contact me to get you all set up for your next trip. Did you know that Céline Concierge is your personal concierge for effortlessly getting you into those high-end 5-star Michelin restaurants?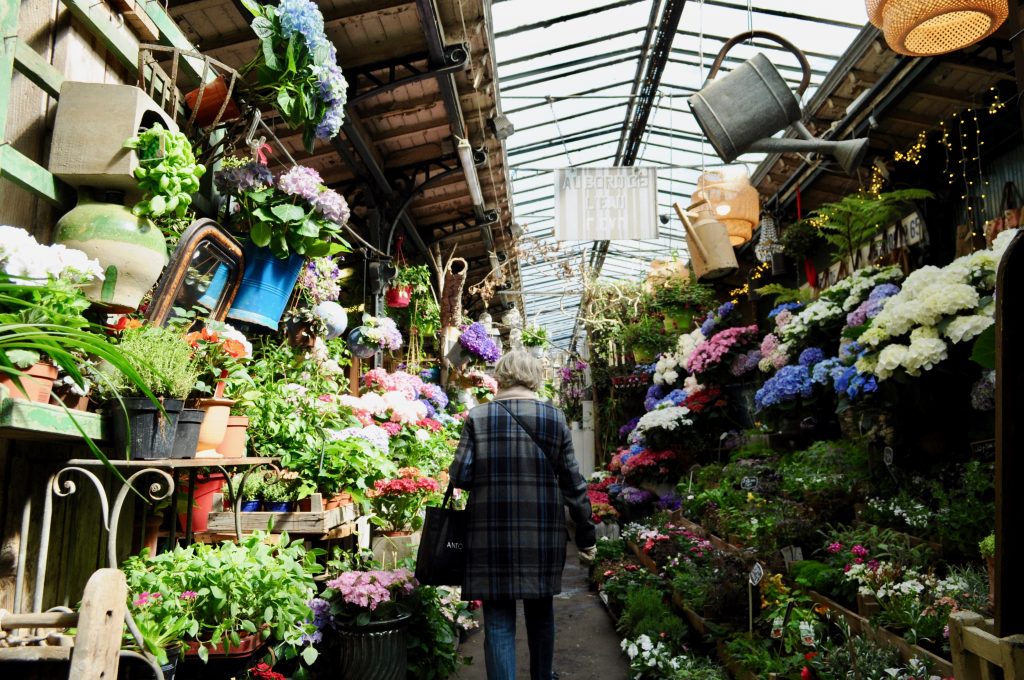 The locals love dropping in to this wonderland and vivid array of flowers, bird houses, pots and plants. It's also a fantastic place to escape the crowds of Notre Dame. Right on the Île de la Cité, this little oasis of flowers will submerse you in classic Paris. This activity will make you just a little envious of the Parisians as you amble through the flower market wishing you had a Parisian apartment** to fill with all those lovely flowers and plants. Take a peaceful walk through the market whether or not you consider yourself a gardener. The market may even offer up a unique souvenir you can take back home for yourself or loved ones. 
Although the flower market is closed on Sundays, another fun and original way to spend the afternoon is by visiting the Sunday Bird Market, which takes place in the same location.
**By the way: If you are apartment hunting, let's talk. Céline Concierge partners with local luxury real estate companies and property management companies that can help you find and manage your dream vacation home or second home in Paris. Are you making the move to Paris? We also provide various

services

to help make the transition a no sweat ordeal.

Parisians love to take a stroll along the Coulée Verte o

r their version of the New York City High Line. It's the urban sidewalk above the city that was once a railway line that

runs along

most of the 12th arrondissement. Trees and greenery are scattered throughout this walkway adding to the blissful experience.
Wandering along this 4,5 kilometers (2.80 miles) stretch of green walkway is a great way to spend the afternoon to gain inspiration for your next project, walk and chat with a friend, or just stretch your legs and feel like you aren't really in a big city. And speaking of the city, along certain stretches of the promenade,

you can get a spectacular rooftop view and you will undoubtedly be experiencing Paris like a local!
☆
Get started with your luxury Paris Holiday today! 
Contact Céline Concierge for a FREE consultation to help you realize your ideal Parisian adventure today.
☆
Other posts you might enjoy:
To find out more about your concierge in Paris, you can read my blog post Why I moved to Paris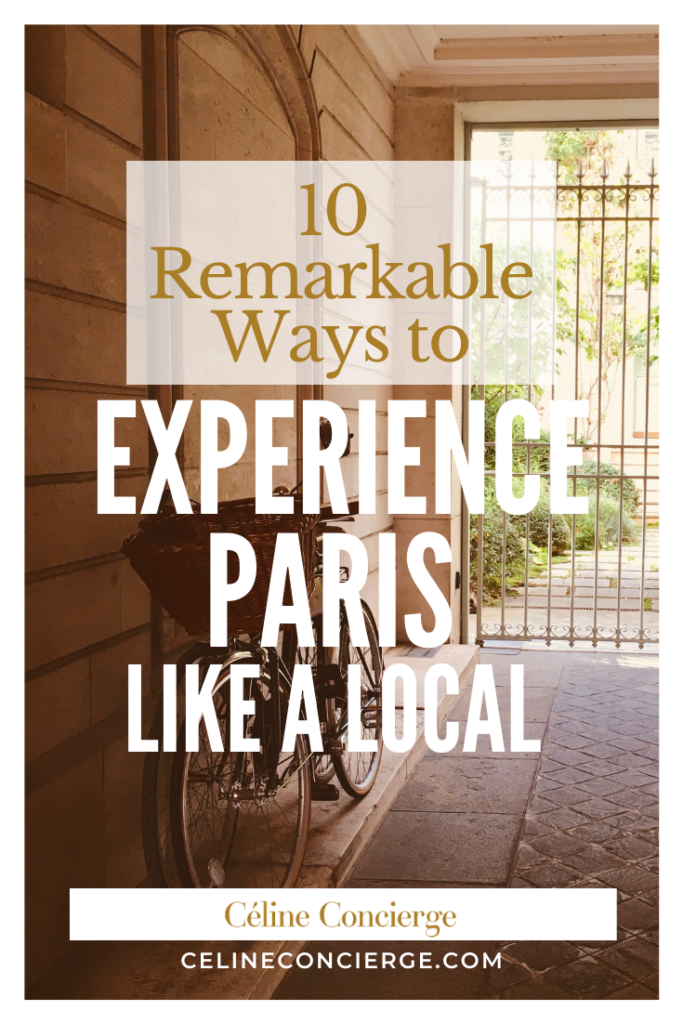 ☆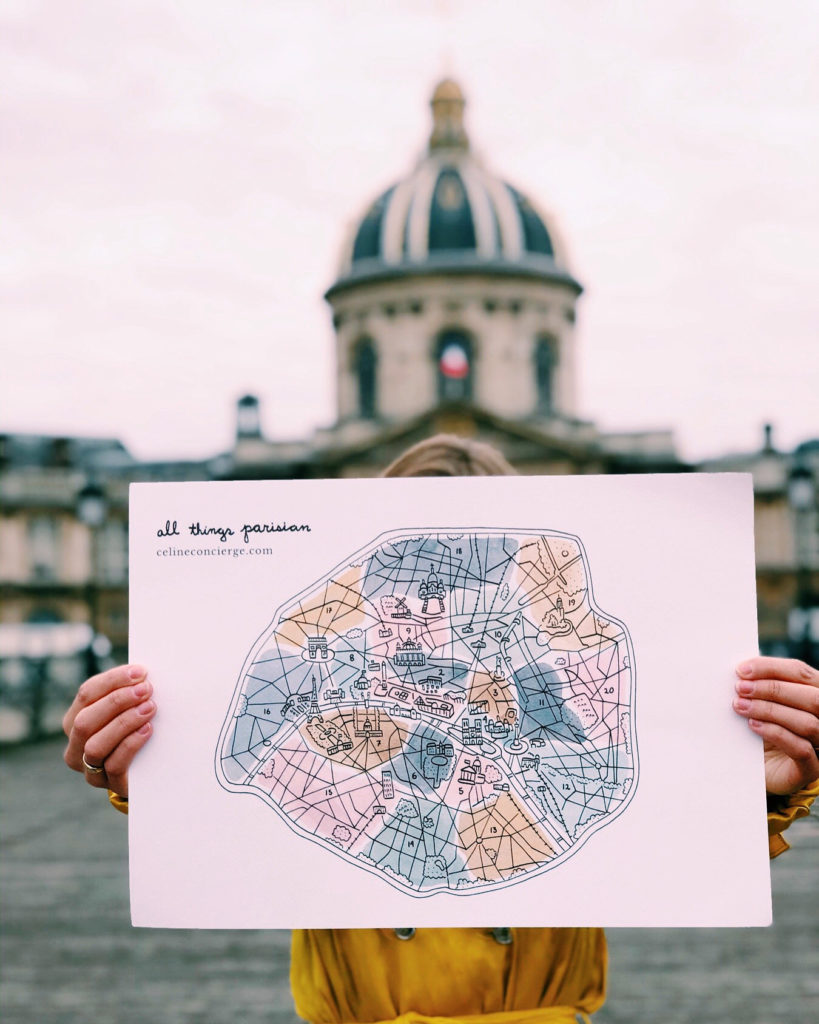 ☆