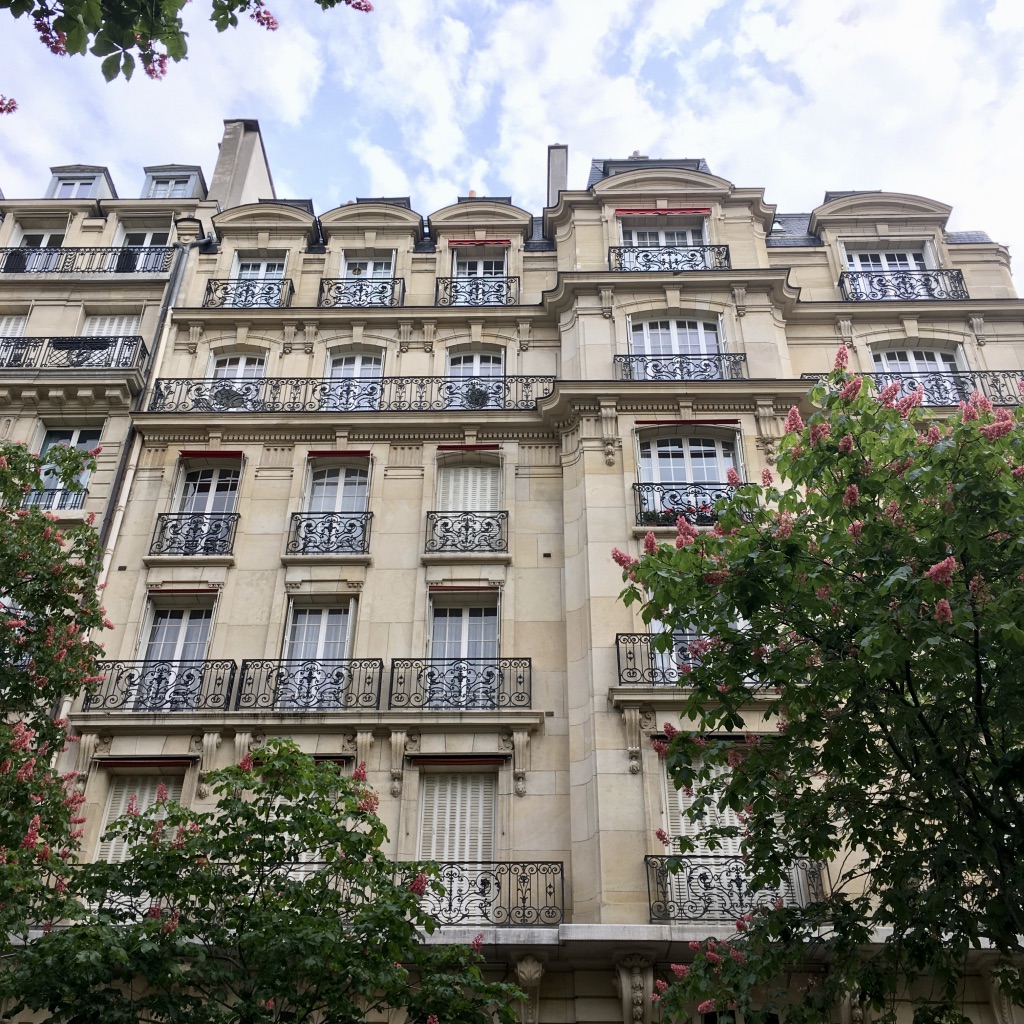 Where to Stay in Paris: Insider Secrets to Book Luxury Apartments
Reading Time:
9
minutes
DISCLAIMER:
This post may contain affiliate links which will reward me monetarily or otherwise when you use them to make qualifying purchases. For more information, please read my
privacy policy
and
disclaimer
.
Last Updated on April 28, 2021
So you've booked your flight, congrats! You're one step closer to Par-ee and now you're doing your research on

where to stay in the city

. The hotel/apartment search can be daunting considering the myriad of options you have out there. Here are my recommended areas to assist you in making an informed decision on where to stay in Paris and how to book. I also want to suggest some alternatives to reserving hotels and offer you my insider secrets to booking luxury apartments in Paris.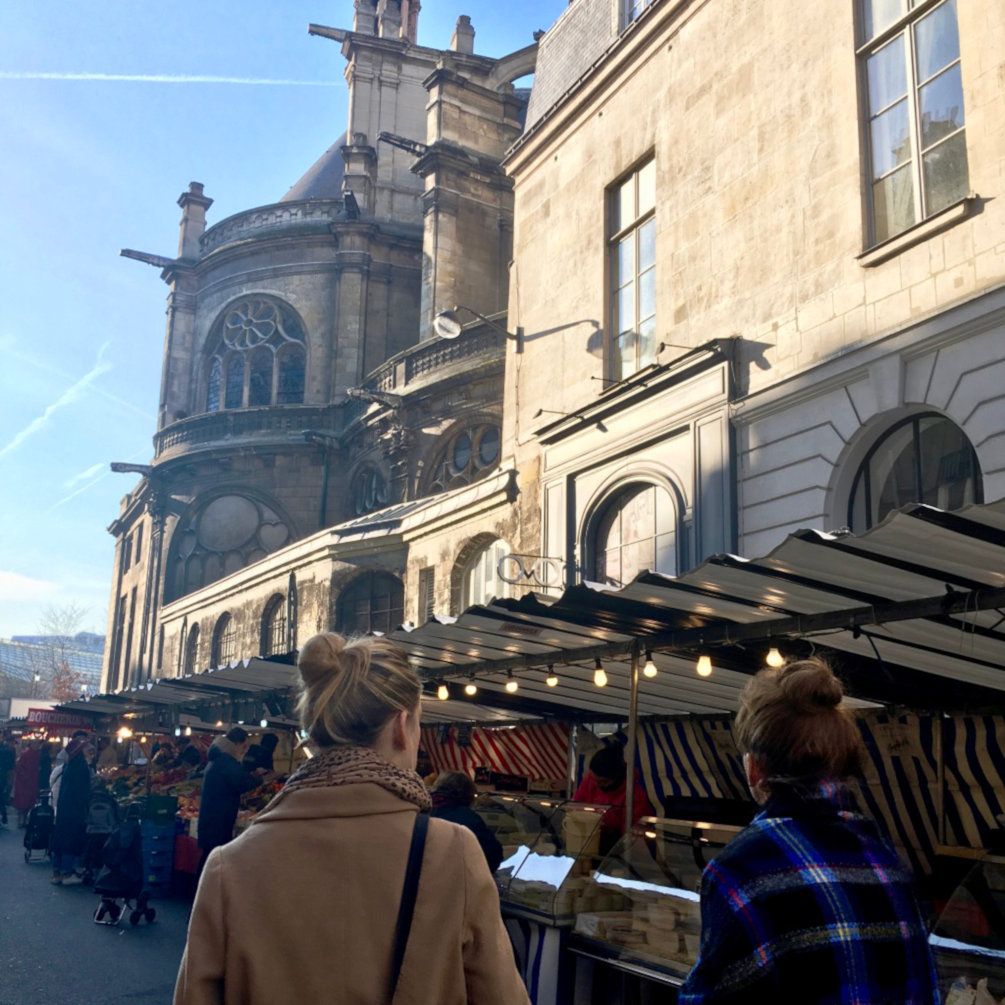 Bienvenue à Paris !
(Welcome to Paris!)
Not every neighborhood in Paris is the same. Each Parisian neighborhood embodies its own clichés and emanates a personality of its own. From the Latin Quarter to Montmartre, you will have different experiences when booking accommodation. Not that any one place is better, they are just different. And it depends what your preferences are. My clients prefer to stay as close to the center as possible. Encompassing the 1st through 7th

arrondissement

of Paris, this is where most of the action happens. These areas are great, however I'll break it down for you with my personal recommendations by arrondissement below. 
Paris is made up of 20 districts called arrondissements (arr.)

that spread outward from the center in a clockwise motion and spiral out like the shell of an

escargot

, or snail. Another note about the geography of Paris is that the Seine river splits it into halves– the right bank (Rive Droite), which is north Paris, and the left bank (Rive Gauche), which is south Paris.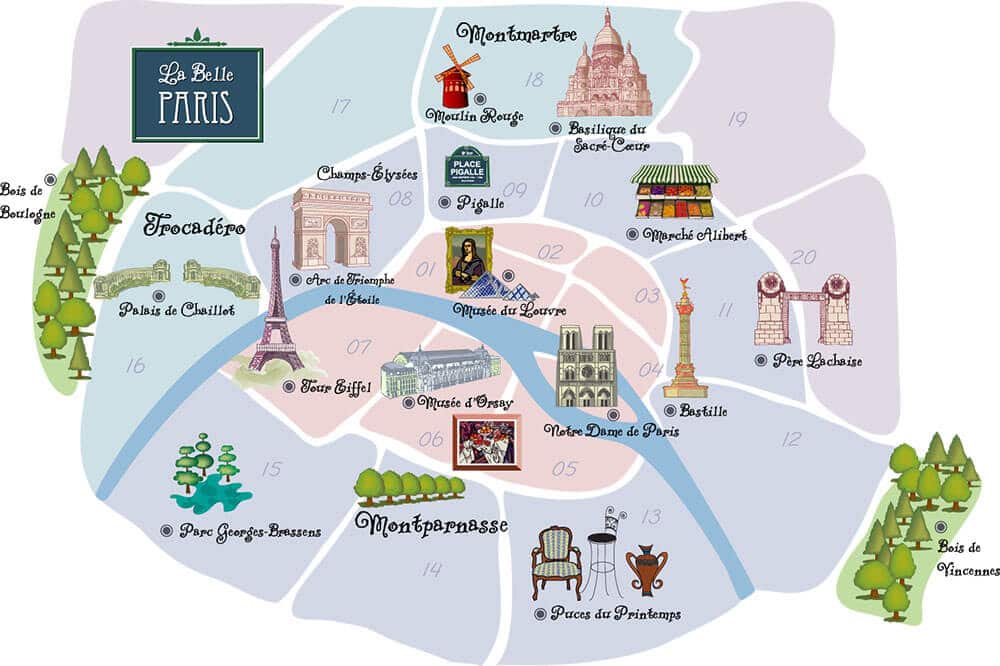 Courtesy of : Vivre Paris
My top neighborhoods to stay in Paris
(in order of personal preference and recommendation)
For the full breakdown of each arrondissements please see this post.
2nd arr.  – It's like a discreet little brother north of the 1st arr. You will find the famous Parisian passages tucked away here and the well-known streets Rue Montmartre and Rue Montergueil. If I was to choose a perfect location to stay in Paris, I would choose the 2nd! I would say it's in the heart of the city and a great balance between locals and non-locals. The area surrounding Sentier has proven a modern and hip place to hang out, shop, and eat.

☆☆☆☆☆ 
6th arr. – Reputed for the Jardin du Luxembourg and the alluring Boulevard Saint-Germain-des-Prés, this district is one of the most coveted in Paris for tourists. It blends luxury, charm, and aesthetics perfectly. With its streets lined with designer shops, and grand cafés and brasseries, travelers flock to sit on the terrace of Café de Flore and Les Deux Magots.

Expect robust streets like the delightful Rue du Cherche-Midi and Rue Bonaparte with their stunning architecture to ogle at. If I was to buy property in Paris this is the place I would explore.

☆☆☆☆☆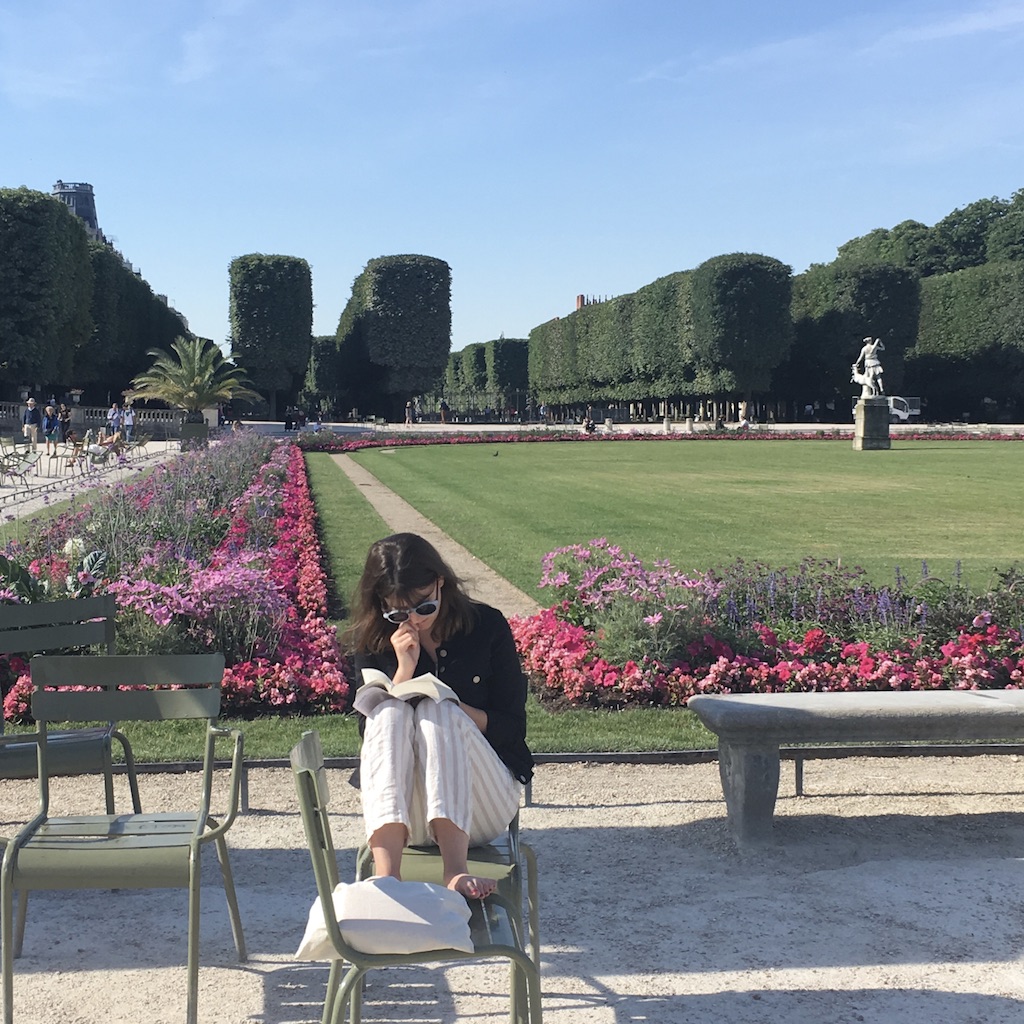 3rd arr. – Recognized as part of the

Marais

(as well as much of the 4th), this stellar neighborhood is brimming with shops, bars, cafes, and restaurants. It is known as the

gay district with many of the local businesses supporting and flying rainbow flags at the store's entrance. This neighborhood will leave a special place in your heart once you walk the charming rustic streets that are full of energy.

☆☆☆☆
4th arr. – Encompasses a part of the Marais, Ile de la Cité where Notre Dame sits, and Ile Saint Louis. This charming and picturesque area is prime real estate and a favored choice for a

séjour

in Paris. The 4th is just fun and active, a winner if you are in Paris to experience the local mood.

☆☆☆☆
9th  arr. – Famous for the Opéra Palais Garnier and the distinguished Rue des Martyrs leading up to Montmartre. I would argue that the 9th is Paris' best kept secret for travelers; it's like a hip and quiet

Marais

. This lovely district is full of locals and strategically placed as a buffer between the chaos of the city center and the vibrant 18th. If you can, stay somewhere near Saint George– this area is a dream. ☆☆☆☆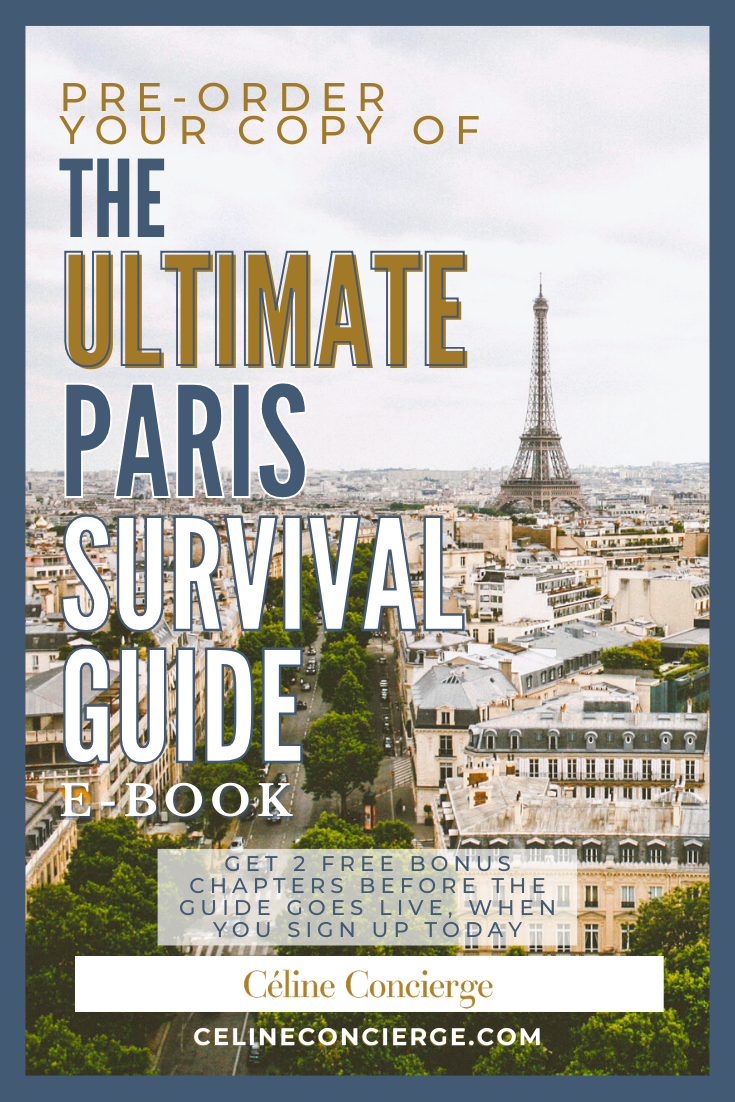 E-BOOK PRE-ORDER
Get your copy of THE ULTIMATE PARIS SURVIVAL GUIDE and become an expert in All Things Parisian!
Get first dibs plus 2 FREE chapters by leaving your email here and I'll contact you when the guide goes live.
I WANT IT!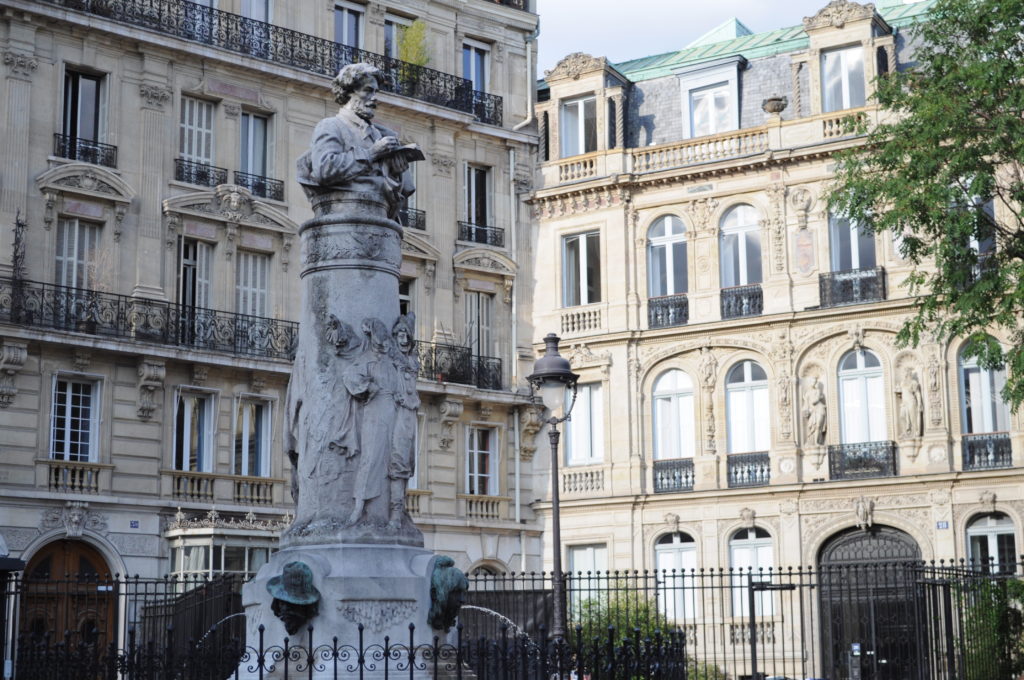 5th arr. – You can find many locals here in this secluded district. It consists of the Latin Quarter and is most famous for the Panthéon and the lively Jardin des Plantes, not to mention the unforgettable cobblestone Rue Moufftard. This neighborhood is one of the hidden gems of Paris where you will find tranquil streets leading off from the bustle as well as quaint cafes and bars.

☆☆☆☆
7th arr. – The Eiffel Tower makes this district the most famous of them all. Visitors picnic on the lawn of the Champ de Mars to get a view of the tower. Other famous landmarks like Invalides and the Musée Rodin and Musée d'Orsay are crowd pleasers, but you can likewise find quiet streets making this arrondissement an ideal oasis for travelers to stay whether in a hotel or homestay. Take a stroll on the Rue du Bac and Rue Cler for a taste of true Parisian life!

☆☆

☆
☆
Click here to get your FREE PDF
Bucket List 2021
☆
 
The Alternative to Hotels are in Luxury Apartments
I have been working in the real estate sector for over a year as a concierge and property manager of second homes and emphasize that hotels in Paris can be your launching point, but it doesn't have to end there. Maybe you have considered an Airbnb or short term apartment rental for your next trip. These are great options, but what if you want to try something different? Possibly, you are someone who travels to Paris on a regular basis for work or pleasure and are daydreaming of something more. Something long-term like a second home. Maybe it's your very own

pied-à terre*

in Paris or co-owned property. You are in the right place because I have connections that I can hook you up with to help make these dreams become reality. 
*A pied-à-terre is a temporary or second home, but does not imply vacation home. This phrase literally translates as "foot on (the) ground" and pronounced

pi-ette-ah-tair,

using the liaisons in French where it practically sounds like one word. It often refers to a flat you call your own and where you may

place your foot

on the ground for occasional short-term purposes.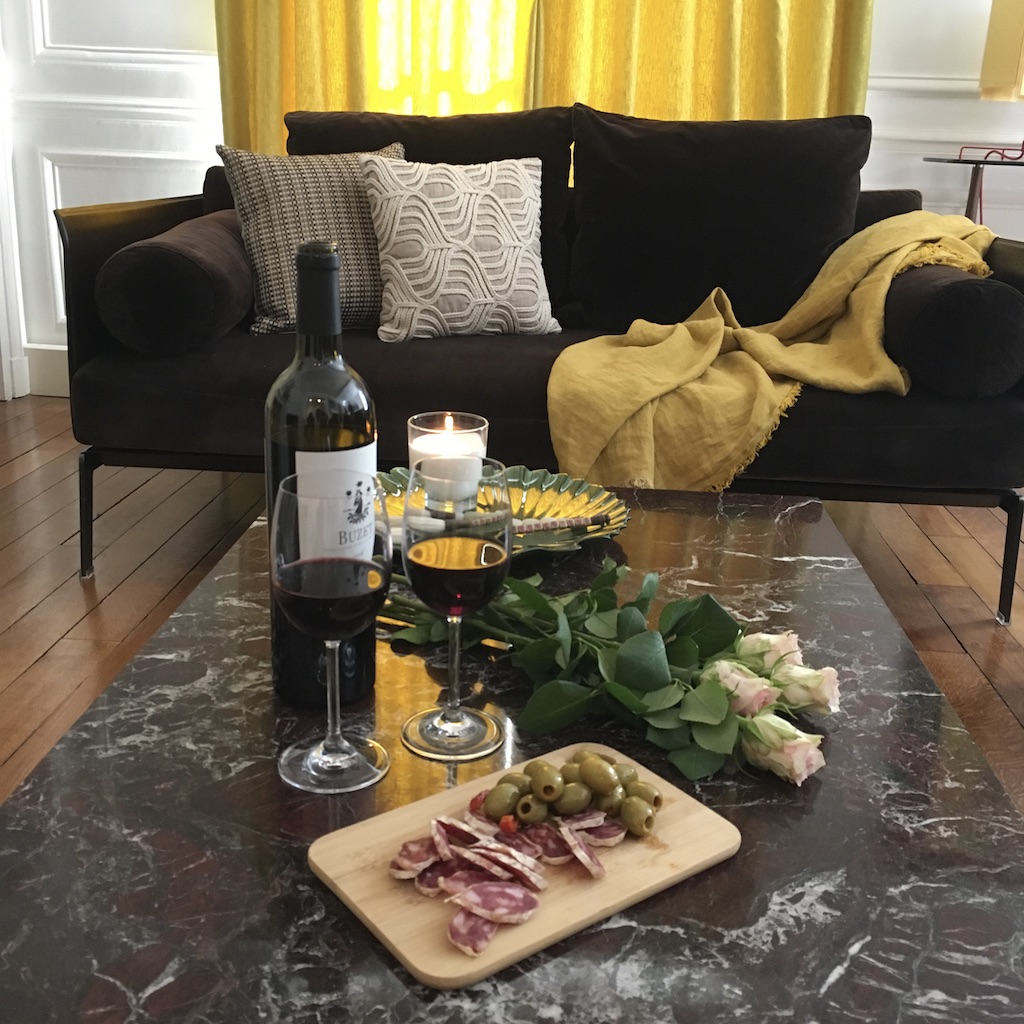 Why Book Luxury Apartments Instead of a Luxury Hotel?
•

Because you want to feel like a local, like you fit right into the city 
•

The comfort of space, you aren't restricted to the hotel lobby and your room as living quarters 
•

Apartment amenities like a kitchen, living room, washer & dryer, amenities that a hotel is limited on (even in the most luxurious of hotels)
•

Privacy, who can argue with having a whole apartment to oneself
•

If you are traveling with friends or family, an apartment can offer more intimacy and togetherness
•

Apartments are also ideal for couples traveling together
•

Your very own personal & private on-call concierge during your trip to have the benefits of a hotel concierge at your service (contact Céline Concierge to find out more)
•

Optional cleaning service so you can always have your apartment spotless, don't miss out on this coveted amenity
•

Design, cozy, and luxurious apartments in the best neighborhoods of Paris for your personal taste and pleasure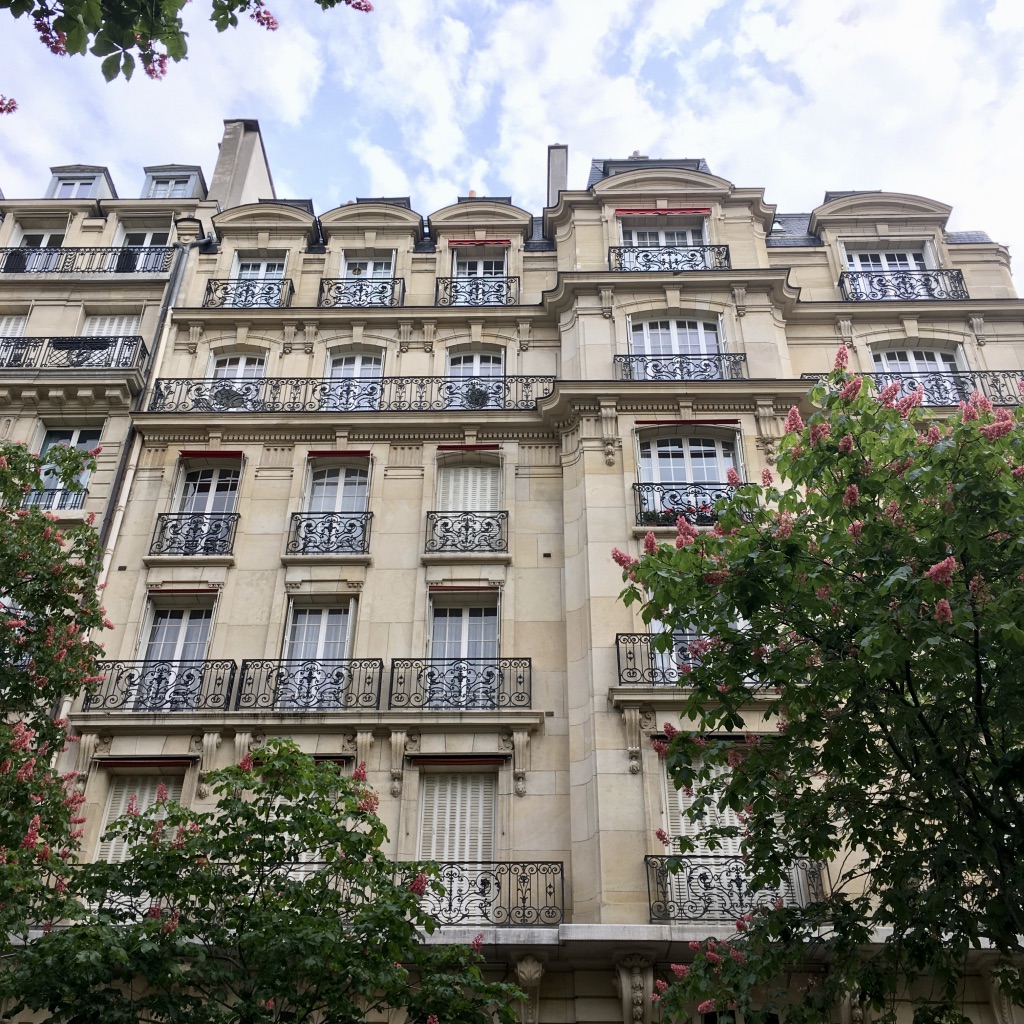 Céline's Recommended Ways to Booking Short Term Apartment Rentals: 
1- Short term booking websites

2- Property Management companies & Long-Term rentals
For luxury homestays 
Settlesweet is a personal home matchmaker who will accompany you in every step of finding your future long-term home rental in Paris. They offer extensive accompaniment and a comprehensive apartment search from your customized home selection, to viewings, to application filing to home subscription assistance for the English-speaker as well as the newbie to Paris. 
Ok, so not to toot my own horn or anything, but I have local connections and partnerships who I turn to to find unlisted, exclusive luxury homes you won't find anywhere else in the urban jungle of Paris. I personally manage a few second homes in Paris as well as know other property managers where I can place you in the perfect spot so you can experience that true Parisian vibe! 
You name the neighborhood and budget and I can comb through Paris real estate to find anything you dream up!
☆
For more insider secrets check out:
☆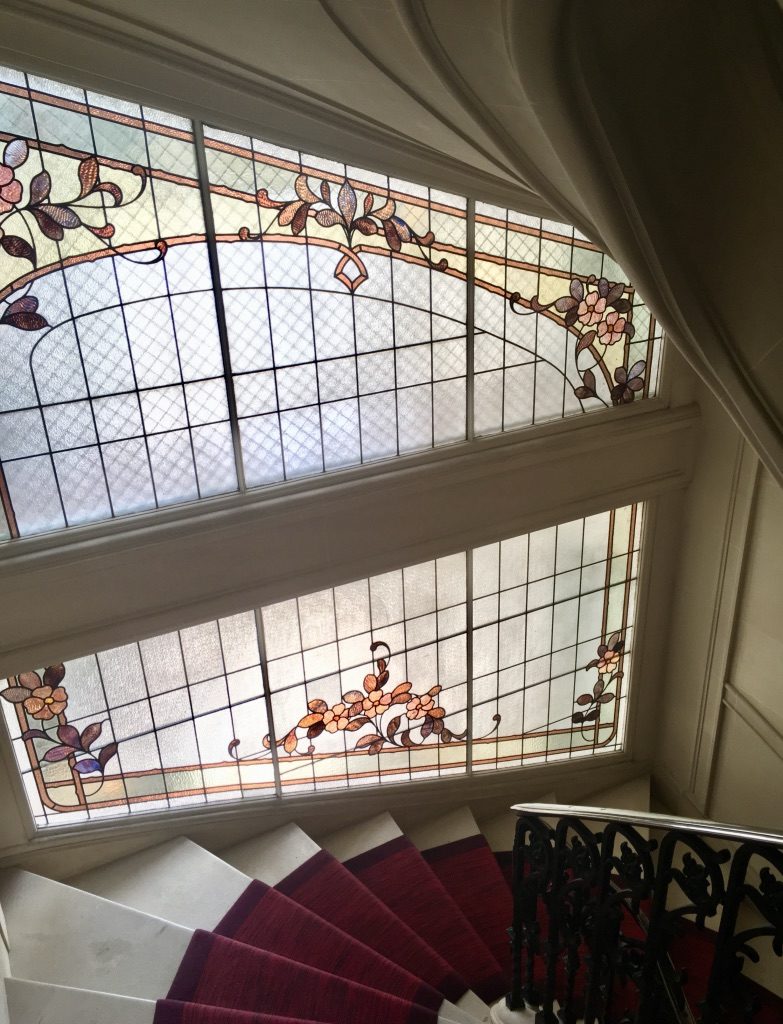 3- Luxury Vacation Property Rentals & Ownership 
Co-Own Property in Paris
This company provides a way for avid Francophiles and repeated visitors to the city to actually put their names on a deed of a property in Paris. Next to their specialty in vacation home rentals, they equip keen owners to own shares in a home in what they coin as "

fractional ownership

". This is a practical and affordable way to actually invest in luxury real estate in the 75 zip code.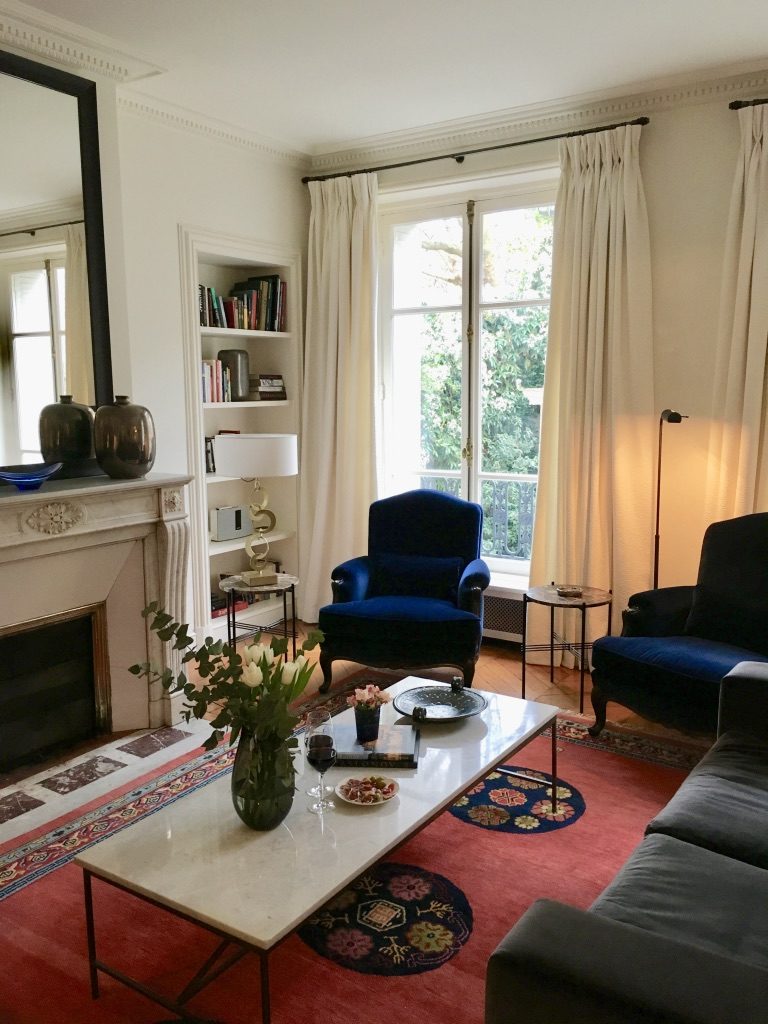 4- Real Estate Agencies
Own property in Paris 
I can hook you up with a real estate partner who can show you the best properties available in Paris on both sides of the river. They do long stay apartment rentals as well as home matching for your future Parisian home. 
This real estate and design company focuses on real estate with a twist. Their mission is simple, they transform real estate in Paris curated into your very own luxury pied-à terre in the city. 
Barnes is another partner I work with who specializes in luxury apartment rentals and sales. They have a passion for real estate and serving the international community. 
I have contacts with buyers brokers in Paris who can show potential home buyers any property across all the different real estate listings. They are the crème de la crème of realtors in France. 
Conclusion: 
If you feel overwhelmed considering all your options and don't know what the next step is, get in touch with me. Don't wait! We can work out your plans together, so you know where to stay in Paris and how to book the next time you visit.
I offer

FREE consultations

for all my clients. I'm here to assist you from

dreaming

about your ideal Paris trip to helping make that a

reality

. I am your local and personal concierge to offer insight into your travel plans and guide you to having the most successful, most enjoyable time in Paris.  
Book your luxury Paris apartment today! 
Contact Céline Concierge for a free consultation to help you book your ideal Parisian apartment.
☆
Other posts you might enjoy:
To find out more about your concierge in Paris, you can read my blog post Why I moved to Paris.
☆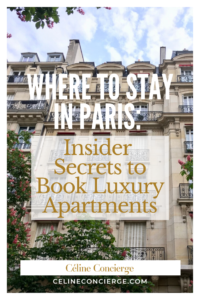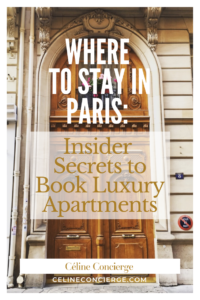 ☆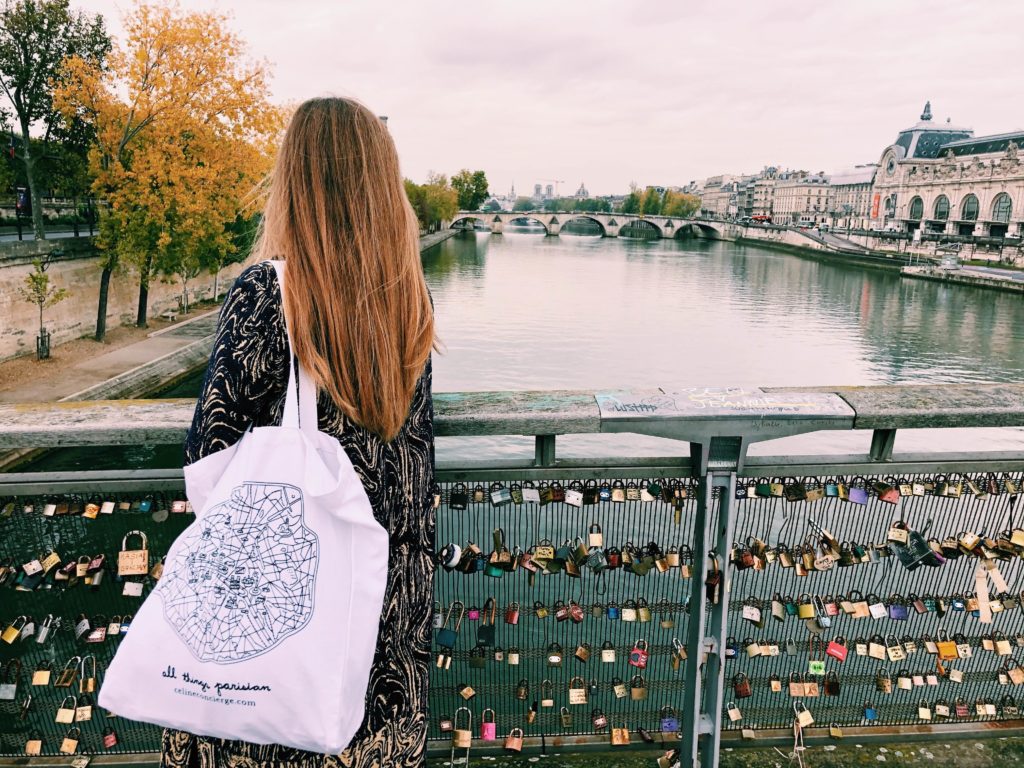 ☆