12 Ways You'll Always Have Paris In 2021
Reading Time:
7
minutes
DISCLAIMER:
This post may contain affiliate links which will reward me monetarily or otherwise when you use them to make qualifying purchases. For more information, please read my
privacy policy
and
disclaimer
.
Last Updated on April 28, 2021

2020 was a disaster to most when it comes to traveling, but there are some solid ways you'll always have Paris, no matter what year you visit! Unless you were in a coma all of last year, you're more than aware of how much the world shook. From airports shutting down to whole countries and continents closing off borders to each other, travel was one of the most hit industries, no doubt.
Though it was and still is difficult, sad, weird, challenging and unpredictable, last year proved that the human spirit is creative, resilient, problem-solving and kind at its deepest level.
Although we're still trying to recover through the fog of uncertainty, some of that haze is starting to clear with the hope that the new COVID-19 vaccine brings. And for all my Francophiles out there, it wasn't easy to cancel your trip or pause planning to any future trips to France or more specifically, Paris. I feel your pain! Paris has felt like a ghost town and really needs tourists to have a healthy, functioning economy. Tourists, like the locals are as much a part of the City!
To give you a little inspiration, I want to highlight 12 Ways you'll always have Paris in 2021 and beyond!
1. CAFE CULTURE!⁠
When I first got to Paris, I was surprised and delighted to see that café culture is a true staple of life here. Parisians love stopping into a coffeeshop either for a quick café or to stay for while to catch up on a good book! ⁠ ⁠
I have a handful of favourite coffee shops. You can check out this post for the 4 Best Coffee Shops in Paris on the right bank. But to give you a quick glance, my go-tos are Neighbours on the right bank and Cuppa Café on the left bank. ⁠ ⁠⁠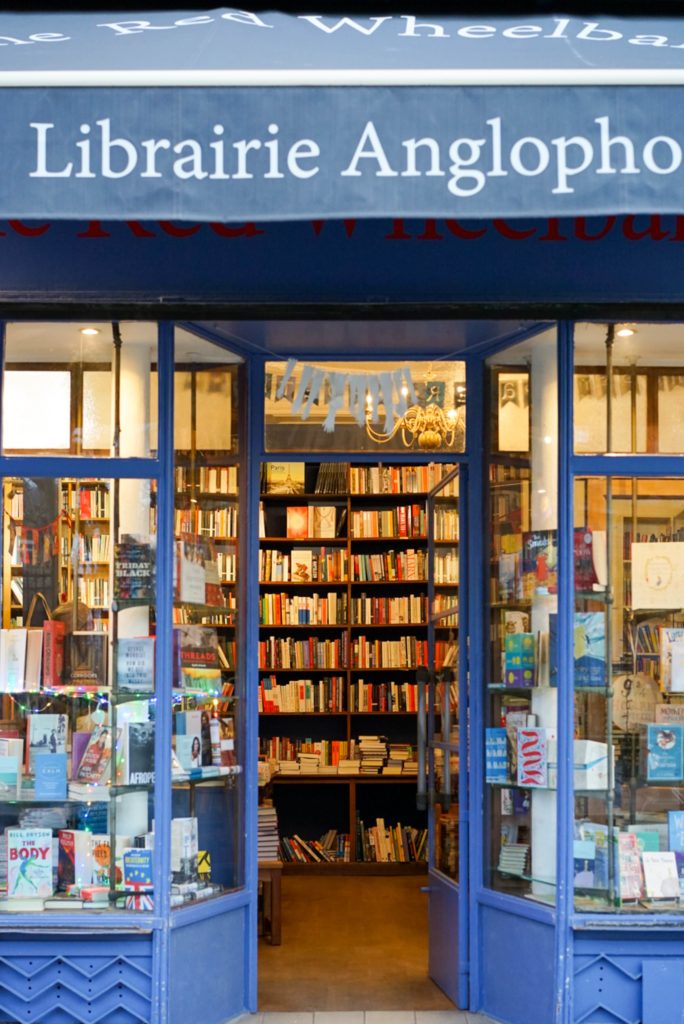 Photo by: Megan Markham
2. BOOKSTORES & FRENCH LITERATURE!⁠
I'm sure by now you've heard of Shakespeare and Company, but there are tons of beautiful little bookstores around Paris – especially in the Latin Quarter. ⁠Have you heard of the Polish bookstore or Librairie des Femmes

(a bookstore focused on womens' lit)

?⁠ ⁠
I have always adored The Red Wheelbarrow Bookstore as my English bookstore and Les Editeurs Associes for French lit that is right next door. I love that Paris has a huge international population offering a diverse slice of literature and culture. ⁠ ⁠
What's your favorite book store to drop in and curl up with a book? Tell me in the comments below.
3. FRENCH PICNICS & APÉRITIFS!⁠
⁠Who doesn't love meat, cheese, and wine or champagne? No one (unless you're vegetarian… in which case, I'm sorry!). ⁠⠀ ⁠⠀
Another way you'll always have Paris is with fresh cut meat and and cheese boards. Charcuteries boards are legendary, and for a reason. They are perfect for sitting down for a few hours, people watching, and chatting with friends. This is one of my favorites aspects of French culture… unhurried time gathered around food and drink. ⁠⠀ ⁠⠀
My longtime favourites for a nice charcuterie board have always been Inaro and Le Vin En Bouche cave à vins, or wine bars.
E-BOOK PRE-ORDER Get your copy of THE ULTIMATE PARIS SURVIVAL GUIDE and become an expert in All Things Parisian! Get first dibs plus 2 FREE chapters by leaving your email here and I'll contact you when the guide goes live.

I WANT IT!

⁠
⁠
4. ART & CULTURE!
The French are synonymous with art and culture and have spent many a day walking through galleries and art museums seeing the world through artists' eyes. ⁠⠀ ⁠⠀
A few of the lesser known museums that are rich with art are the romantic period museum Musée de la Vie Romantique

, which has free entrance,

and the Maison Européenne de la Photographie

for European Photography

. ⁠⠀ ⁠⠀
When you're not at the Louvre, where do you go for your art kick? Tell me in the comments ??⁠⠀ ⁠⁠
5. SHOPPING!
Besides the wonderful shopping streets you can find retail therapy at (like the Champs-Elysée and Avenue Montaigne), Paris has really great department stores you can find anything from Chanel No. 5 to home decor. One of these iconic emporiums is BHV, short for

Bazar de L'Hotel de Ville

. ⁠⠀ ⁠⠀
At BHV, you can literally find anything at this store from designer French brands like Dior and YSL to home gardening items and hardware supplies in their hardware store in the BHV basement. ⁠⠀
⁠⠀⁠⁠⠀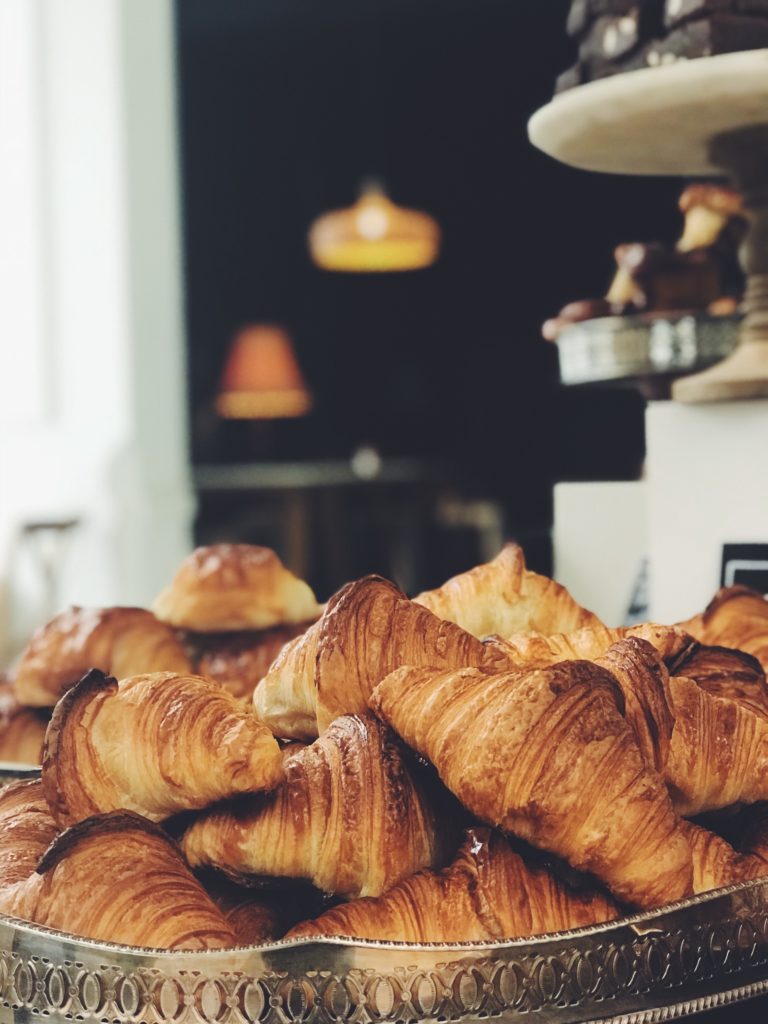 Photo by: Kavita Joshi Rai
6. FRENCH BAKERIES!
Croissants, baguettes, and pain au chocolate… oh my!⁠⠀ ⁠⠀
As Emily In Paris showed us, a French croissant is a cultural flagship not to be missed! Did you know that in Paris, you can get the tastiest croissant of your life for 1 euro? This blew my mind. ⁠⠀ ⁠⠀
Secretly, I moved to Paris just for the croissants… Don't get me started on the pain au chocolate…!⁠⠀ ⁠⠀
The boulangeries that got me through those first few months living as an expat were Le Gay Choc (cause my first apartment was in the Marais) and Panifica Paris when I was later in the 9th arrondissement. And they are definitely here to stay and yet another way, Paris will always be there for you! ⁠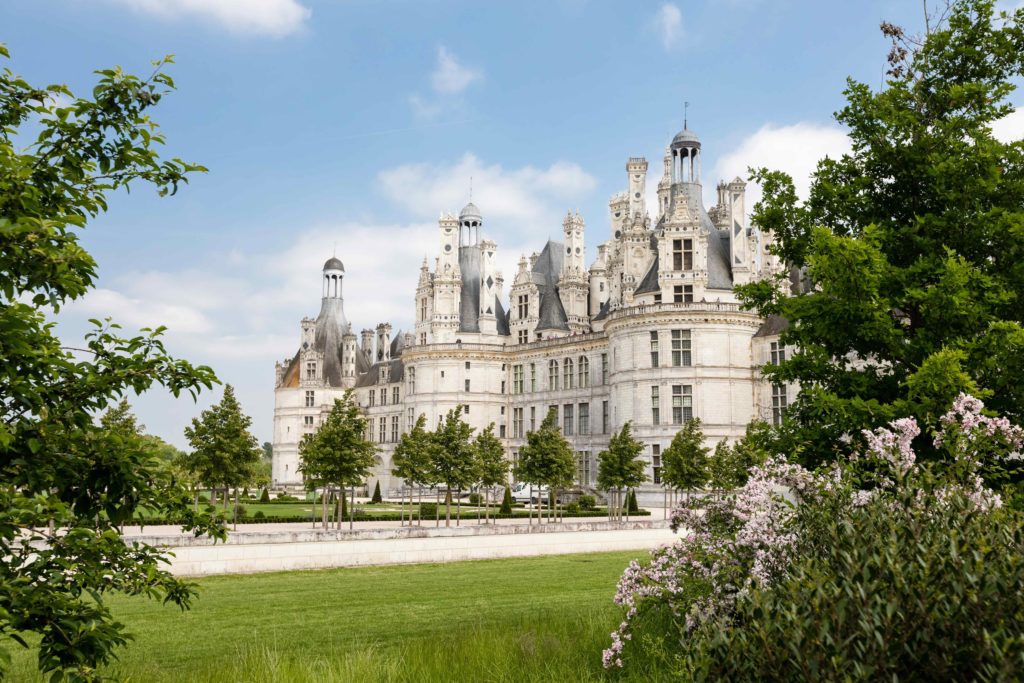 Photo by: Dorian Mongel
7. DAY TRIPS TO FABULOUS PLACES
What is a visit to Paris without a day trip to one of the beautiful sites like Château de Versailles or Château Fontainebleau? ⁠⠀ ⁠⠀
Paris has such wonderful châteaux in the surrounding cities like Château de Chambord

,

pictured above, which is in Chambord, France and is a must-see! Plus, it's only 2 hours away from Paris by car. ⁠⠀
☆
Click here to get your 
Bucket List 2021
FREE PDF
☆
8. ⁠NIGHT LIFE!
Paris night life took a hit last year, but it doesn't mean that it won't come back with a vengeance. Some of my favorite bars to hang out at are the chic Castor Club and the classy Little Red Door for specialty cocktails! ⁠⠀ ⁠⠀
Occasionally I love to move my booty at Boum Boum Club for a real swanky night out.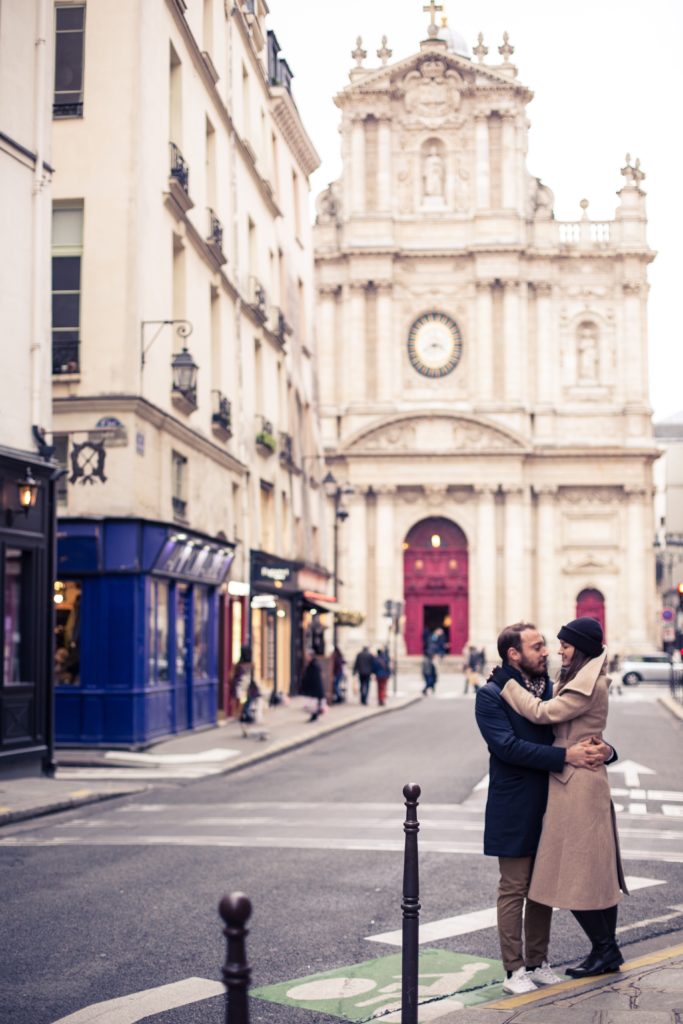 Photo by: Guendalina Flamini ⁠⠀⁠⠀
9. ARCHITECTURE & CITY VIBES!
⁠Parisians streets are best known for their romantic vibes and stunning architecture. ⁠⠀ ⁠⠀
Some of the classic streets that are a must-see are: ⁠⠀ ⁠⠀
? Rue Crémieux for its cute colorful picturesque buildings (12th Arr.)⁠⠀
? Rue des Rosiers for its rustic, charming vibes (3rd Arr.) ⁠⠀
? Rue Moufftard for its local shops and bars and charming cobblestone (5th Arr.)⁠⠀
? Rue des Martys for its village feel and local shops. Plus a must-read book about this part of town is "The Only Street in Paris" by Elaine Sciolino that will make you feel like you're in the city! (9th & 18th Arr.)⁠⠀ ⁠⠀
What's your favorite street or neighborhood in Paris? Let me know in the comments ?⁠⠀
10. OUTDOOR MARKETS!⁠
Wether you go for fresh-cut flowers, organic fruits and veggies, fish, meat or poultry, wine or chocolate, the outdoor markets in Paris will always be your one-stop-shop for anything you need for a romantic dinner at home. These "marchés parisiens" are the lifeblood of Paris and occur everyday of the week in various neighborhoods. ⁠⠀ ⁠⠀
Check out the Parisinfo.com site for specific days of the week and operating hours for the markets in your neighborhood. ⁠⠀ ⁠⠀ ⁠
Have you visited the flower market, or Marché aux Fleurs on the Île de la Cité ? What about the Marché couvert les Enfants Rouges? These are some of the covered markets in Paris that are open to the public most days of the week.
☆
Check out more Paris Insights:
☆
11. PARKS & GARDENS!
The Tuileries and Luxembourg Gardens are waiting for you to return to the City along with smaller, lesser known parks like the charming Parc Monceau in the 8th arrondissement and the beautiful Jardin des Plantes in the 5th arrondissement.  ⁠⠀ ⁠⠀
Did you know that the City of Light has over 500 green spaces for you to stroll through and relax in?⠀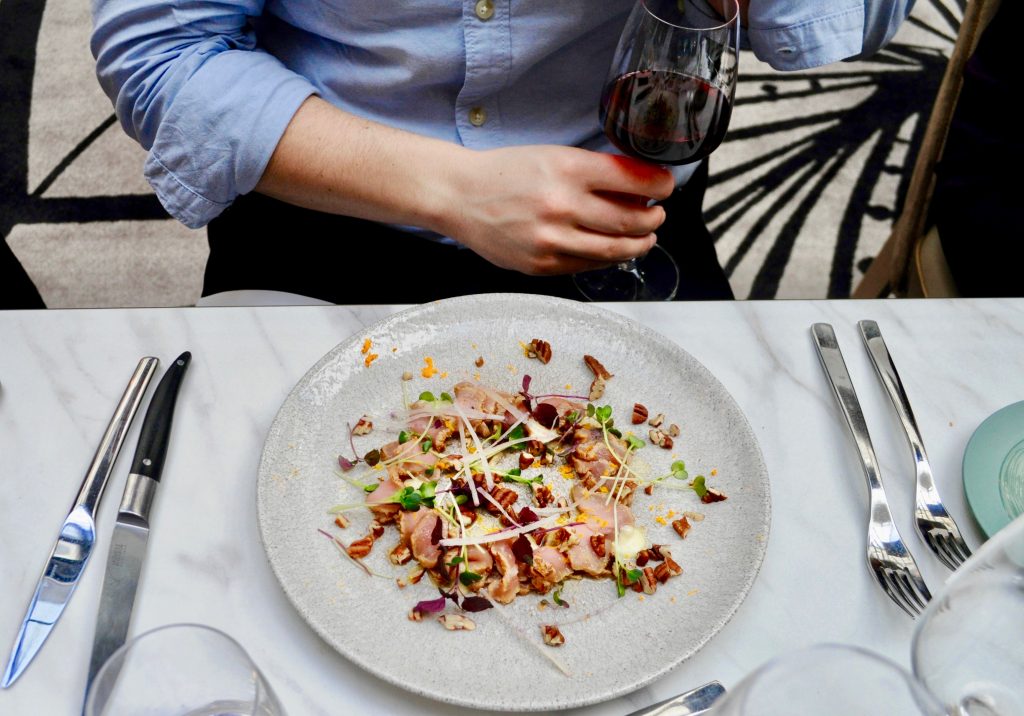 12. DELICIOUS FRENCH FOOD!
What virtual tour of Paris would be complete without talking about its delectable gastronomical influence?⁠ ⁠ From food trucks, to bistros, to brasseries, to 5-star Michelin-worthy restaurants, Paris has a far reaching and vast culinary importance across the world. ⁠ ⁠
Paris' food tour features amazing Thai street food like Street Bangkok, to impeccable Israeli dishes with Salatim, to La Coupole's timeless French brasserie known for its swanky design and traditional French meals. Paris has food for every taste and desire that will be right here when you return!
Voilà ! These are 12 ways you'll always have Paris in 2021. With the new Covid-19 vaccine gaining speed at the beginning of 2021, there are new hopes that international travel can and will open up again! My hopes are high that by the summertime, non-Europeans will begin to visit Paris again. Although we don't have an exact date as to when all this will take place, you can start to look forward to traveling again and even plan your future trips with these great tools.
And if you're still craving a little slice of Paris wherever you are in the world, check out my Paris-Inspired Products in my shop today!
  Cover Photo by: Anthony Delanoix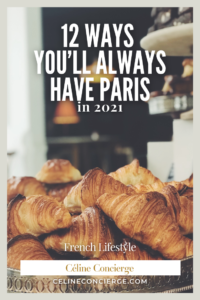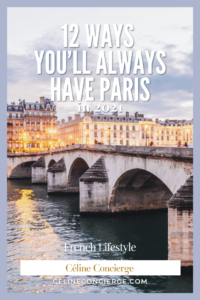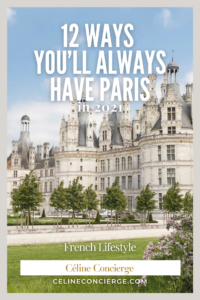 ☆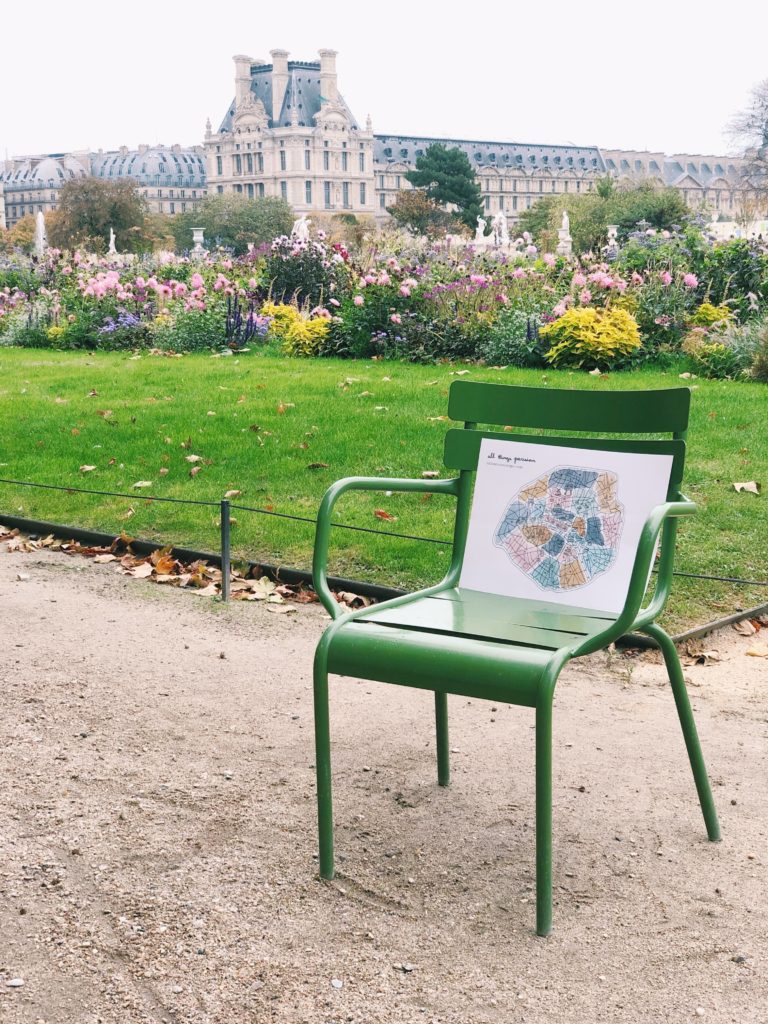 ☆