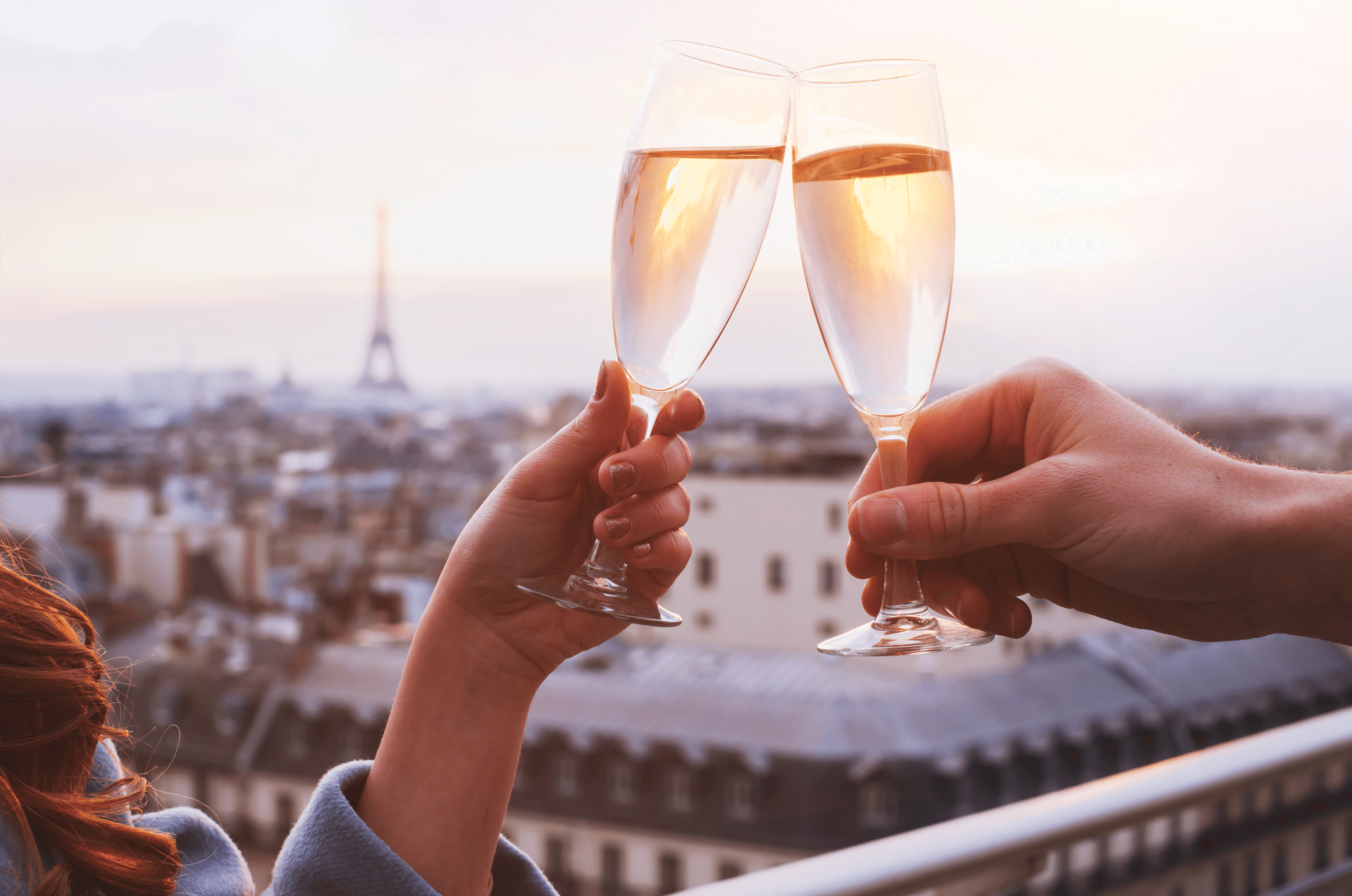 The Secret to Your Ideal Luxury Paris Holiday today
Reading Time:
6
minutes
DISCLAIMER:
This post may contain affiliate links which will reward me monetarily or otherwise when you use them to make qualifying purchases. For more information, please read my
privacy policy
and
disclaimer
.
Last Updated on April 28, 2021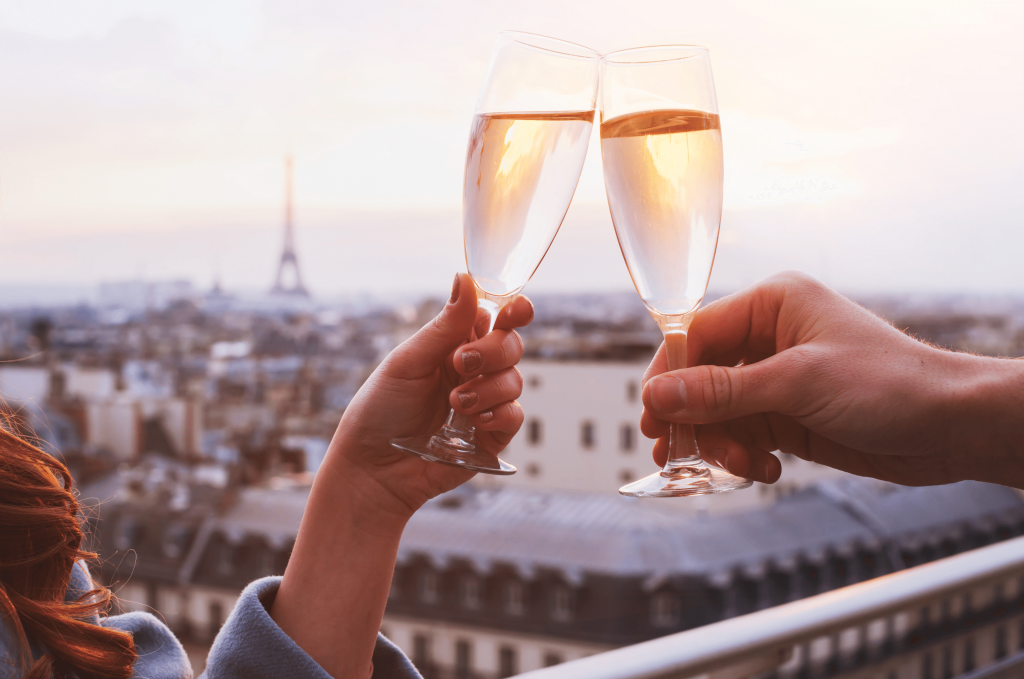 Do you dream of Paris? 
The City of Love, the country of baguettes, wine and cheese. You know that scene in that famous black and white film where the two lovers are enjoying a candlelit dinner on a balcony overlooking the Eiffel Tower sparkling. They continue the night by strolling along the Seine River holding hands under an umbrella as he kisses her.
Cue Notre Dame as it slowly edges into the frame and they realize they are going to make life-changing plans to be together for the rest of their lives. Fade to the couple seated with a drink at a street cafe in the Latin Quarter late into the night. Wouldn't you like to be that couple sipping wine on that balcony overlooking the glittering Eiffel Tower?!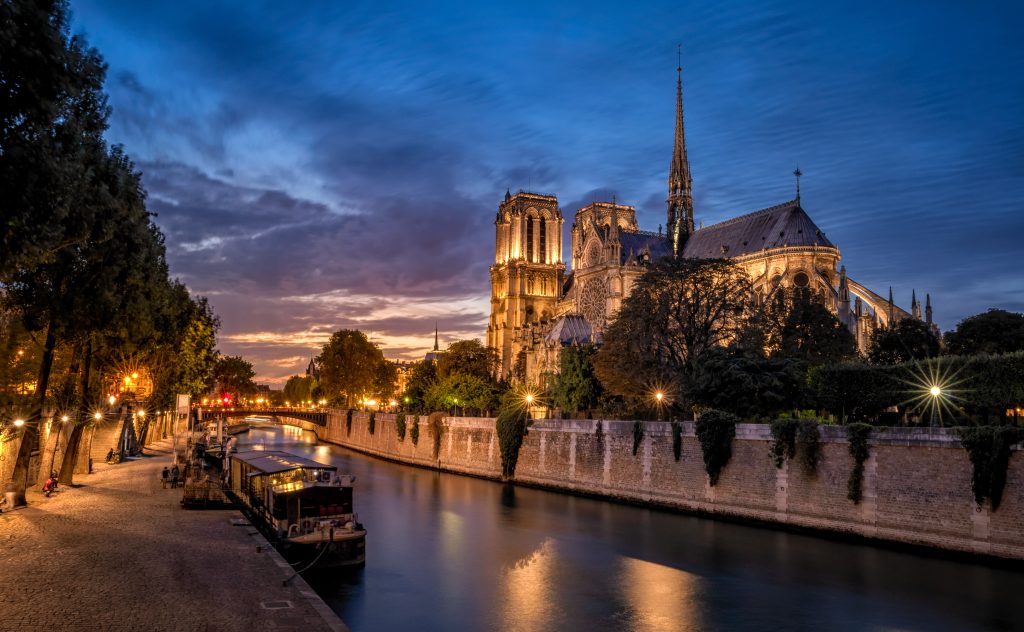 If you are planning a trip to Paris in the next week, month, or year, you probably have a pretty good idea of what your ideal luxury holiday would resemble, so how do you make it a

reality?
A local concierge is the secret key to your ideal luxury Paris holiday! She can provide the most authentic experiences in Paris for the traveler
looking to discover her chic inner Parisian coupled with that luxury lifestyle she is all about.
 Both before and during your stay, delegate your travel plans to an expert. Having your own personal concierge just a text or phone call away takes the stress out of traveling. Save yourself hours of frustrating organization and offer yourself the peace of mind of having a local contact who knows the city and speaks the language.
Are you planning a trip to celebrate a special occasion or event? Don't leave it to chance! Make the very most of your stay by stepping off the plane ready to explore and delve into the shopping, art, culture, and cuisine of Paris.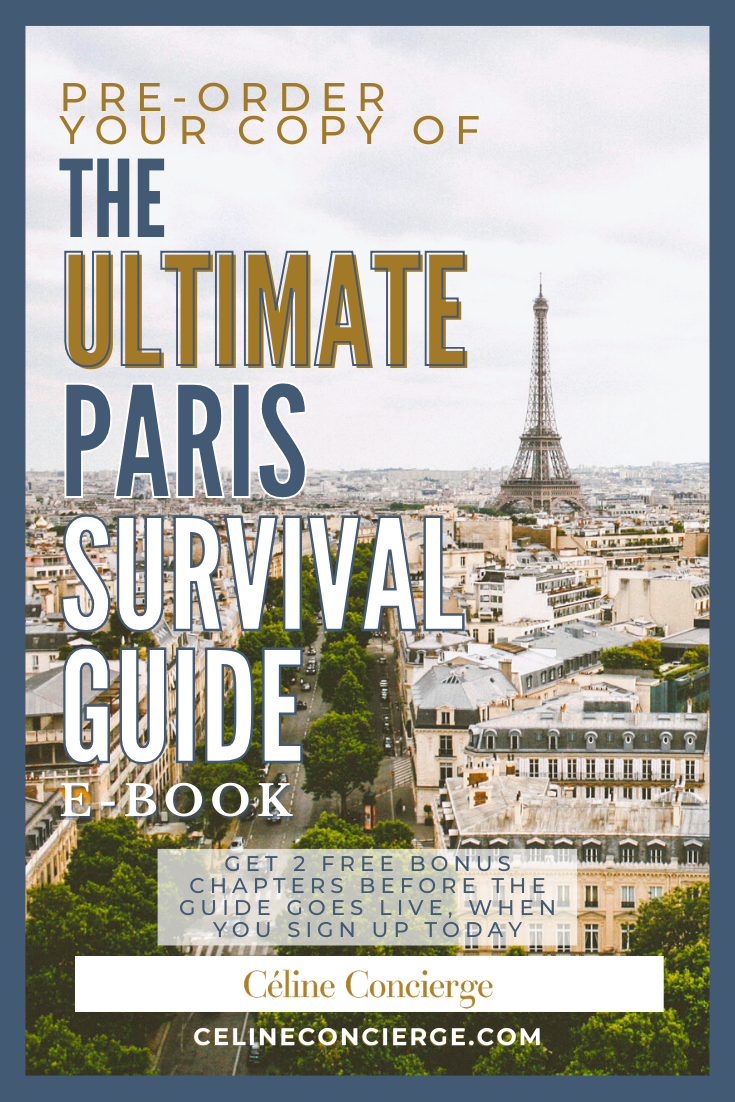 E-BOOK PRE-ORDER
Get your copy of THE ULTIMATE PARIS SURVIVAL GUIDE and become an expert in All Things Parisian!
Get first dibs plus 2 FREE chapters by leaving your email here and I'll contact you when the guide goes live.
I WANT IT!

Why should you hire a local concierge in Paris?
Visit Paris with absolutely no worries– or as the French say: "avec

les mains dans les poches

". The truth is that Paris is a complicated and complex city, one that was built on the infrastructure of old Europe. Likewise, Paris has its systems in place (transportation, bureaucracy, cultural and social differences, way of doing nearly everything…) that are none like what the rest of the world is used to.
Your concierge is your trusted

confidant

that would essentially help ease you into the city by listening to your needs and concerns. No one says it better than Bill Murray speaking about his role as a concierge in The Grand Budapest Hotel, "Your native guide is the concierge. (S)he knows the ropes, (s)he knows how to do things. There's nothing they can't do." 
Moreover, they have experience in working with many foreigners. They understand that your time and money is valuable and they can appreciate that your trip is a once-in-a-lifetime experience!

Treat yourself to that ideal luxury Paris holiday you want and splurge a little by hiring your own personal concierge during your trip. 
Travel in Paris like a pro. There is no doubt the city is overwhelming and you want to do Paris the smart way- avoid the tourist traps and spend your money the way you want to. A local concierge can offer up a crafted itinerary that is suited to your preferences, your time, and your vision of Paris. 
☆
Click here to get your FREE PDF
Bucket List 2021
☆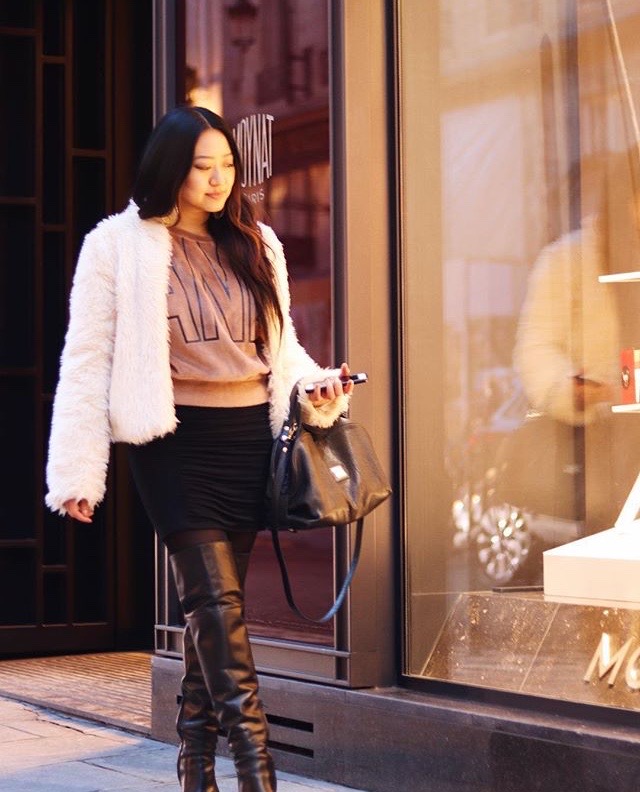 Photo Credit: Priscilla Chai @chaiinParis
Plus, the chances are you speak French perfectly, right? Or, not? Unless you grew up with it, or majored in French, the chances are your level of French is at best a B minus to non-existent. So hiring a local concierge who can assist you with the language barrier is an A+. She is able to book reservations for restaurants, museums, and a private chauffeur to ease the navigation around the city.
Additionally, she can book tours and tickets for your activities that will be available to you upon your arrival. Your personal concierge will also be able to advise on local events taking place during your stay and be up to date on the current news. Plus, they can direct you on places to go (as well as ones to avoid). Who doesn't want to arrive in a new city with that kind of
savoir-faire
in their back pocket?
☆
For more insider secrets check out:
Enjoy

10 Remarkable Ways to Experience Paris Like a Local 
☆
Ok, so you're ready to hire a concierge in Paris, why should you hire Céline Concierge?
Céline Concierge

is your hospitality expert in all things Parisian for the highest quality service that values your time and money. I'm Selene, your local concierge that helps make your vision a reality while providing direction and expert travel advice for all your Parisian dreams and desires. I present the highest luxury service you can expect in the City of Light that leads you to satisfaction and success. I'm an American expat turned local– I'm not French– but I think like the locals which allows me to immerse you in the most authentic luxury travel experience possible while having the client care with a touch of American hospitality.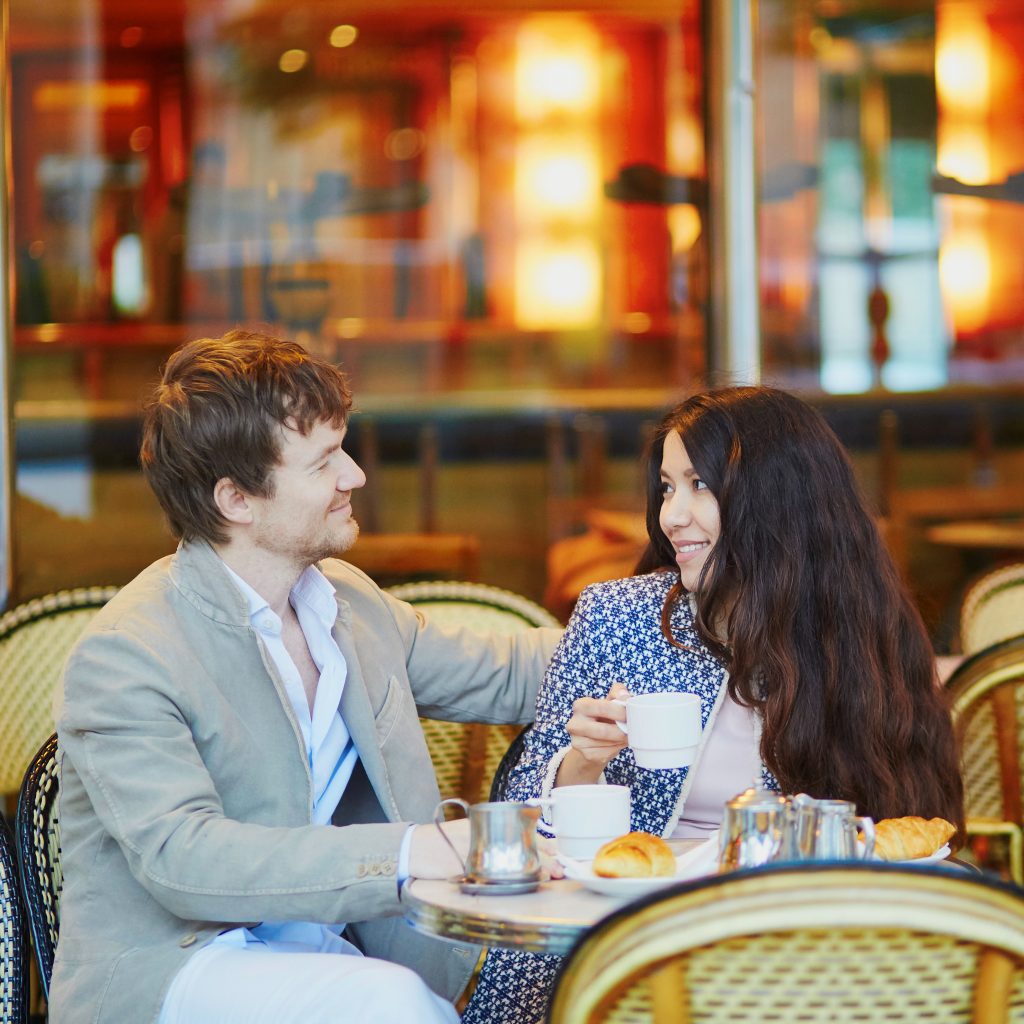 Céline Concierge highlights four services to meet your travel needs in Paris including:
I.e. Hotel Reservation, Opera & Theater Tickets,
Museum Exhibitions & Tours, Car Hire, etc…
I.e. Personalized Itineraries, Wine Tours, Private Tour of Versailles, Day Trips, etc…
I.e. Luggage Shipping & Delivery, Translation Services, Administrative Assistance,

Miscellaneous Errands, etc…
I.e. Managing your Second Home in Paris, Hiring Local Drivers, Organizing Logistics, Moving Assistance etc…
Conclusion: 
Unquestionably, I was once in your shoes on my first trip to Paris: l was very curious, wide-eyed and enchanted by the famous City of Light. Knowing what it's like to plan a trip in a foreign country that speaks a language I didn't speak at the time, I want to that person who can answer all your questions.
Let's work together so you are set up for success on your trip. I want to be your go-to person for planning itineraries and activities, hotels, cars, and restaurants. I have over six years experience living in the Parisian capital and I've been at work building up a repertoire of contacts, places, and experiences that I want to share with you!
Will you come along for the journey?
Contact me today for a one-on-one-consultation.

☆
Get started with your luxury Paris Holiday today! 
Contact Céline Concierge for a FREE consultation to help you realize your ideal Parisian adventure today.
☆
Other posts you might enjoy:
To find out more about your concierge in Paris, you can read my blog post Why I moved to Paris
☆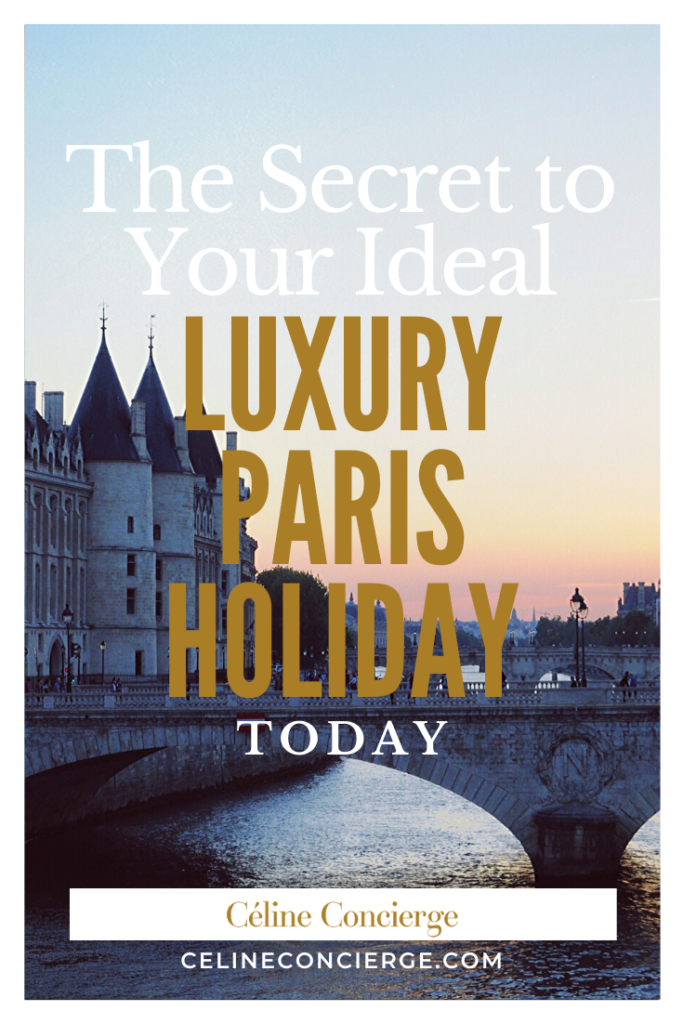 ☆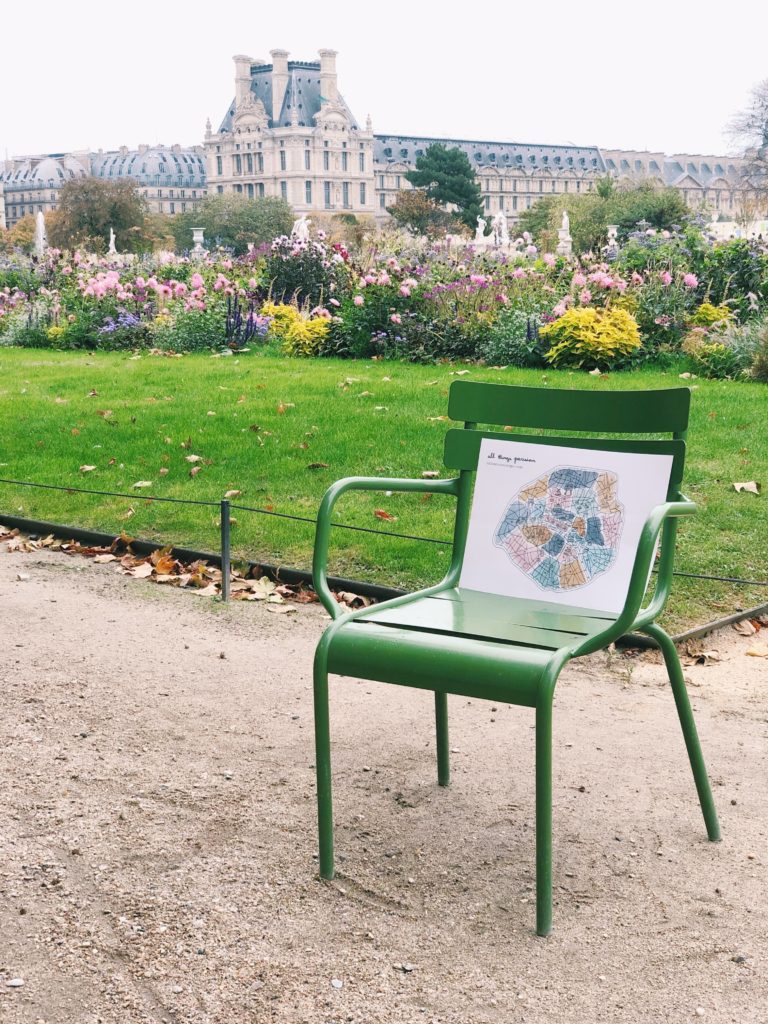 ☆