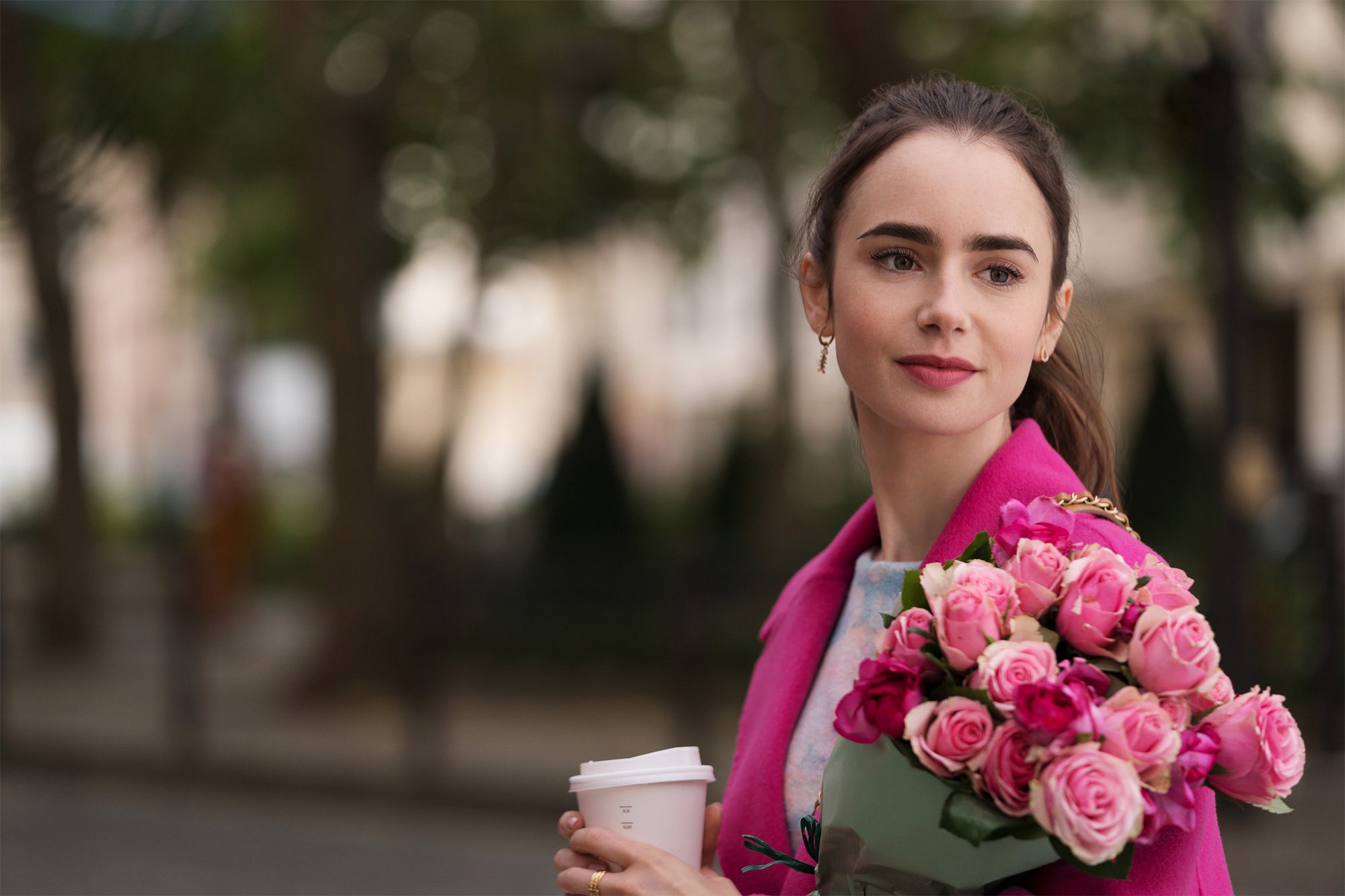 Is 'Emily in Paris' Accurate? Part 1
Reading Time:
8
minutes
DISCLAIMER:
This post may contain affiliate links which will reward me monetarily or otherwise when you use them to make qualifying purchases. For more information, please read my
privacy policy
and
disclaimer
.
Last Updated on April 28, 2021
7 Things 'Emily in Paris' Got Right
'Emily in Paris', the latest Darren Star creation on Netflix is all the craze right now. Americans are talking about the show. The French are scrutinizing it, and of course, the internet community is blowing up debating it!
It's no surprise that everyone and their mother has an opinion on the show. But how accurate is 'Emily in Paris' to true life as an American living in the city? As one myself, I have a lot to say about the show, especially after living in the City of Light for 7+ years. On first viewing, my personal feeling was that the show highlights too much of the French clichés and doesn't emphasize the struggle of daily life in Paris. It was only after my best friend, who's visited several times and is a sounding board for my ongoing challenges as an expat in Paris, had to remind me that the show is told from that 'American-girl-new-to-Paris' point of view. It was then that I had to take a step back, putting myself in Emily's shoes (and honestly, my shoes when I first arrived to Paris), when I realized 'Emily in Paris' succeed in highlighting some key points about Paris, the French, and life in the city as an American!
Here are 7 things 'Emily in Paris' got right. Read part 2 where I analyze the 7 things the show got wrong. Plus click on the

list and google map of all the fun spots Emily visits

throughout the show! 
** BEWARE SPOILERS AHEAD! **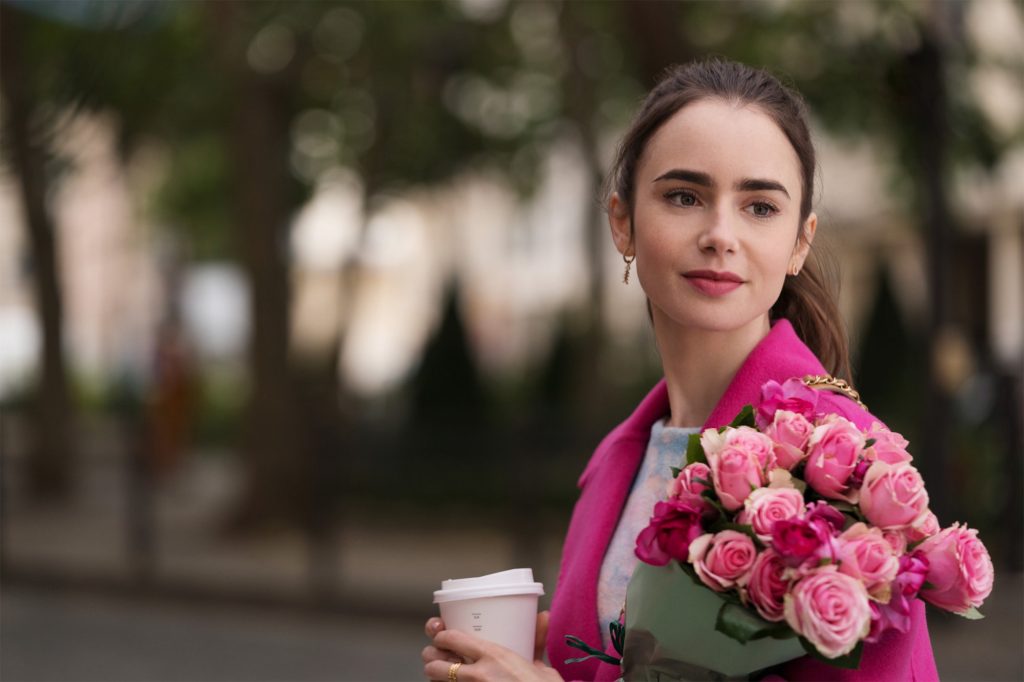 1. Highlighting French Pleasure
It is true that the French are the masters of pleasure. Whether it's with food, wine, sex, culture – the French love pleasure and they take it in small, subtle, and unexpected ways. It's easy to charm your way to the French person's heart simply by offering them a cup of coffee or a meal as we see Emily do with the plumber by the help of her neighbor, Gabriel, inciting her to offer the plumber a cup of coffee so he's more inclined to quickly help with her shower issue in Episode 3 (Sexy or Sexist).
To emphasize this point further I think the show captures the French tendency to provoke love. It seems like love is readily available in Paris whether you're looking for it or not. From the real estate agent hitting on Emily in Episode 1 (Emily in Paris), to Antoine, the client and head of Savoir taking a liking to her, to the random guy at the party to the guy sitting next her at Café de Flore – love or is it lust? – is easily conceivable in Paris. It is the City of Love, after all! In my experience, I think 'Emily in Paris' shows an accurate depiction of love in the city, especially when you first arrive.
☆
Click here to get your FREE PDF
Bucket List 2021
☆
2. French Food Really is That Good
The show does a great job at underlying the value and beauty of food. From the zoom-in shot of Emily when she bites into her first croissant to her snacking on a baguette at the Jardin du Palais Royale, to the steak cooked medium rare that she tries at Gabriel's bistro, to the crêpes she enjoys with Gabriel, and so on and so on. Food plays a complementary role in the show, and it should! French food really is that good!
I also love that the show takes us to fancy cafés and restaurants as well as the mom-and-pop neighborhood bistros. Good food in Paris can be found all over, not just at the Michelin-star restaurants the French are recognized for.
☆
Other posts you might enjoy:
To find out more about me, your Paris concierge, you can read my blog post Why I moved to Paris
☆
3. The Beauty of Paris
My favorite part about the show is that it's a journey around some of the best parts of Paris. From the Latin quarter (where Emily lives), to Montmartre, to Canal Saint Martin neighborhood, the show features the streets of Paris in a lust-worthy way. It encourages nostalgia if you've been before and inspires discovery if you're dreaming to visit. I would watch the show just to see the stunning streets, gorgeous monuments, charming cafés, park scenes and impressive architectural backdrops. Although it shows off the most impeccable parts of Paris, I hope that season 2 will feature more of the grimy, less stunning areas of the city that are as much a part of it as the clean, gorgeous places, too!
Even so, the show does not disappoint in it's abundance of b-roll city-scape footage. It makes me want to walk out my front door and wander the streets like a tourist in my own city!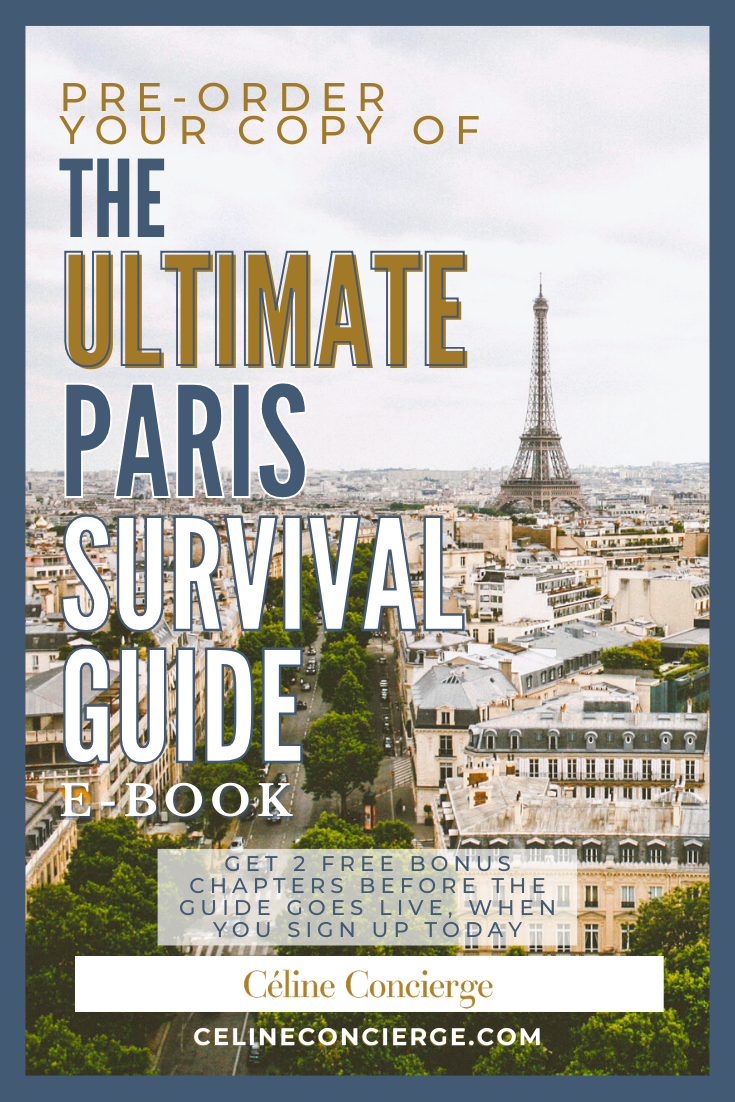 E-BOOK PRE-ORDER
Get your copy of THE ULTIMATE PARIS SURVIVAL GUIDE and become an expert in All Things Parisian!
Get first dibs plus 2 FREE chapters by leaving your email here and I'll contact you when the guide goes live.
I WANT IT!
4. Adopting the French Way
I love that 'Emily in Paris' juxtaposes the heroine, Emily, to her new best friend and guide Mindy. Mindy who has been living in Paris for over a year (at the time they meet) is Emily's mentor on how to be more French. She graciously shows Emily the ropes on being more French from the French attitude to the French bise (French side-kiss), to the subtleties in relationships.
Mindy explains to Emily that 'No one judges you for doing nothing, here', giving her permission to care less about her job and coworkers and just go with the flow and enjoy the city. Mindy has clearly adopted the French 'raison d'être' (reason for being), she goes with the flow, doesn't take life too seriously and clearly enjoys the Parisian adventure she's on, despite her life challenges!

5. Living in France Is a Constant Life Lesson
From the French language to the nuances of the culture or way of doing things (labeling of building floors, to use of the metric system to workplace culture) there's no doubt that living in France is a constant life lesson that the show hits upon. This is expressed in the culture clash that Emily as an American experiences and is true to what many non-French people visiting or moving to France can also relate to.
I love the show's use of 'French lessons' that are a part of the narrative from the friends who guide her along the way (Mindy and Camille), to the boulangère (woman baker) showing Emily how to pronounce words, to the French lovers teaching Emily French phrases. The show really captures French humor expressed in the complexity and strangeness of the language as well as the nuances of the words such as in coq au vin, petite morts, flanêur, l'heure, la plouc, ringarde, etc. Even after 7 + years of living in France, every single day is an adventure in speaking and learning the intricate language and perplexing culture.
☆
For more insider secrets check out:
☆
6. The No-BS French Attitude
The French posses a no-bullshit attitude that translates in every aspect of their lives that the show captures to a T. They display this attitude mostly in their relationships, especially towards foreigners or external ones. Living and having to make friends with French people over the years, I would argue that the French rarely make friends with people just for the heck of being friends. They are very intentional in their friendships as well as their romantic and professional relationships. I would go as far as identifying that they are generally very private and discreet, so they prefer to keep a small group of close friends than be shallow friends with the entire world.
Sylvie, Emily's boss at the marketing agency Savoir, brings home this point when she reveals to Emily, 'Perhaps we'll work together but we won't be friends'. It may be striking for your American ears to hear that someone doesn't want to be your friend simply because you work together, but I think the show clearly captures the French approach and underlines that the French need to get to know you before they consider you their friend. This can seem harsh, but it highlights their value of deep and true friendships.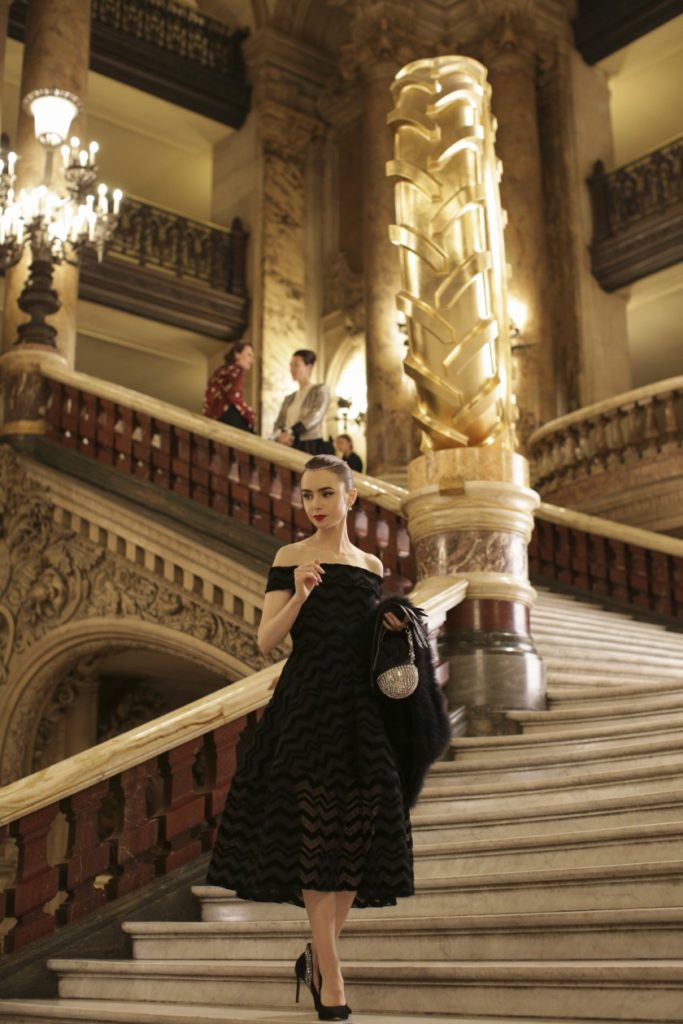 7. French Je ne sais quoi Disposition
Finally, 'Emily in Paris' expresses the French je ne sais quoi disposition perfectly!  This is really a lesson we could adopt from the French – the way of being that just is without trying too much on appearances (make-up, wardrobe, hair styling). At one point Emily says to Sylvie, 'I'm not sophisticated and I'm not French and I don't know how to look like you. That slouchy, sexy, je ne sais quoi thing… and you don't even know how you did it'. And stresses the clash between being transparent and being mysterious.
The French will always choose mystery over being liked and famous. They will always choose less over more. 'Emily in Paris' beautifully expresses this idea by juxtaposing the bubbly and enthusiastic Emily with her discreet colleagues and neighbors. It's not to say we have to stop being our American selves – we can and should continue to use our charme americaine, just in a subtle and sensible manner.
Takeaways:
To be completely honest, I started watching 'Emily in Paris' with low expectations. But I was delightfully surprised by my first and (not regrettably) second viewings. The show is, no doubt, a nod to life in Paris as an American (and should be viewed with that in mind) and is a younger hipper Sex and the City with social media and French wine instead of cosmos mixed in. The show cleverly expresses the French humor, culture clash as well as the beauty and charm of the French and their beautiful capital city. I had several laugh-out-loud moments and if you're anything like me, you will too! But don't take my word for it, watch the show to form your own opinion.
If you plan to come to Paris in 2021, you can always contact me for your very own personal itinerary so, you too, can have a fun, stress-free, sophisticated adventure like 'Emily in Paris'!
Season 1 Episodes
1.
Emily in Paris
2. Masculin Féminin
3. Sexy or Sexist
4. A Kiss Is Just A Kiss
5. Faux amis
6. Ringarde
7. French Ending
8. Family Affair
9. An American Auction in Paris
10. Cancel Couture
  Feature Photo Credit: Vanity Fair, Photo Credit 2: Elle, Photo Credit 3: Los Angelos Times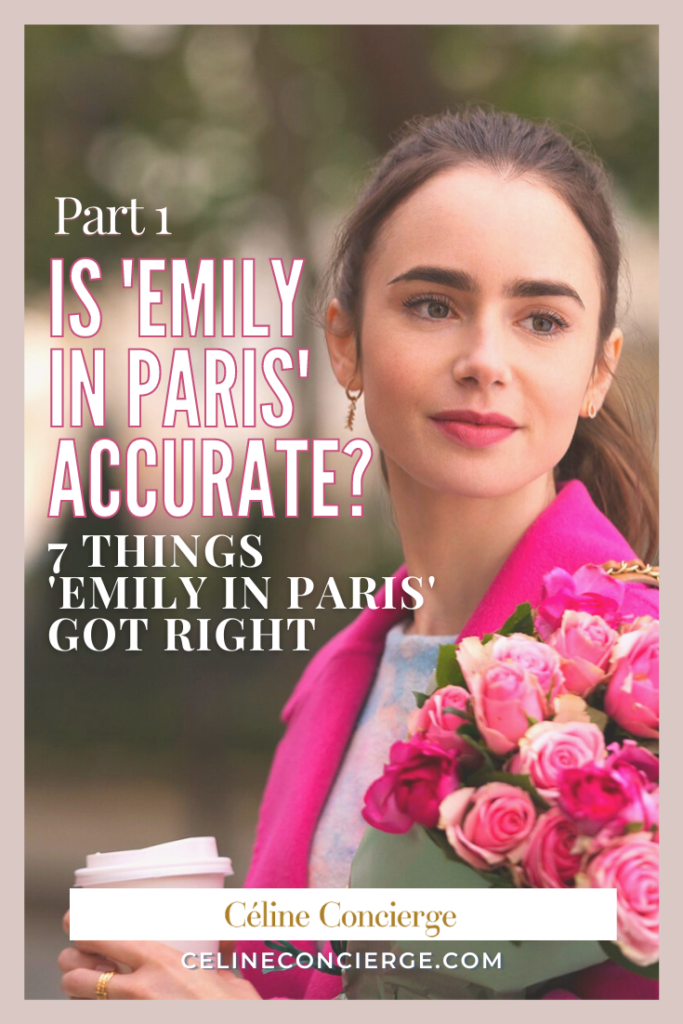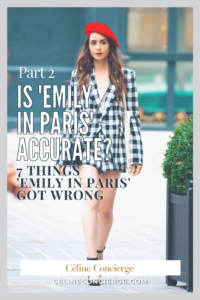 ☆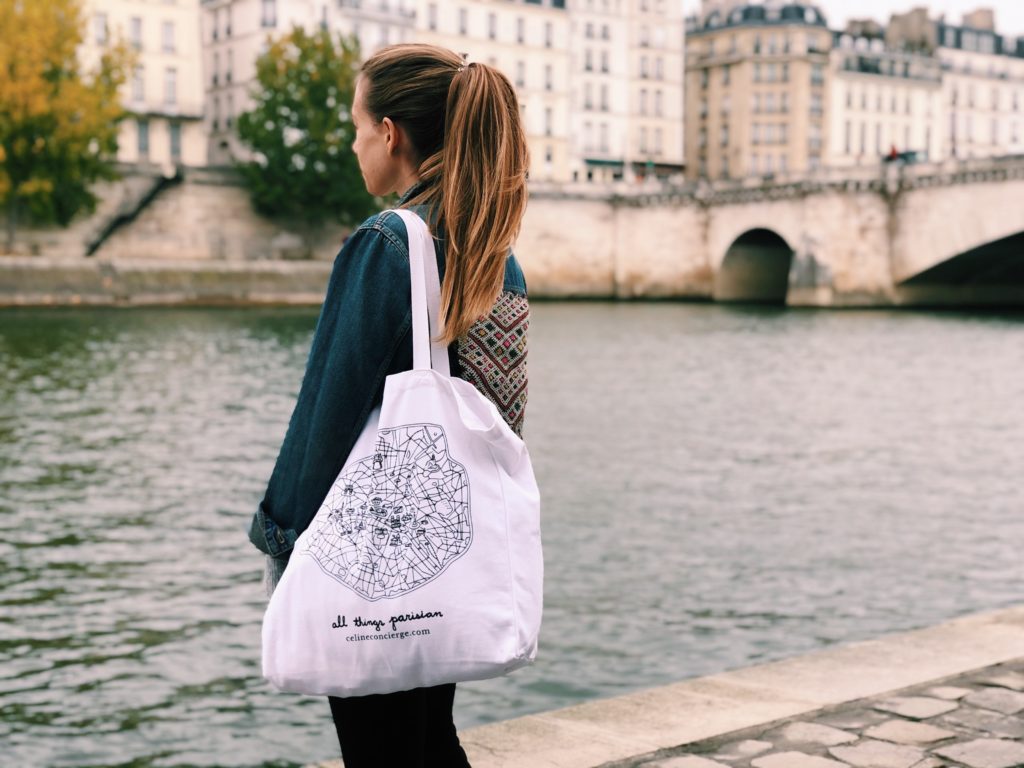 ☆