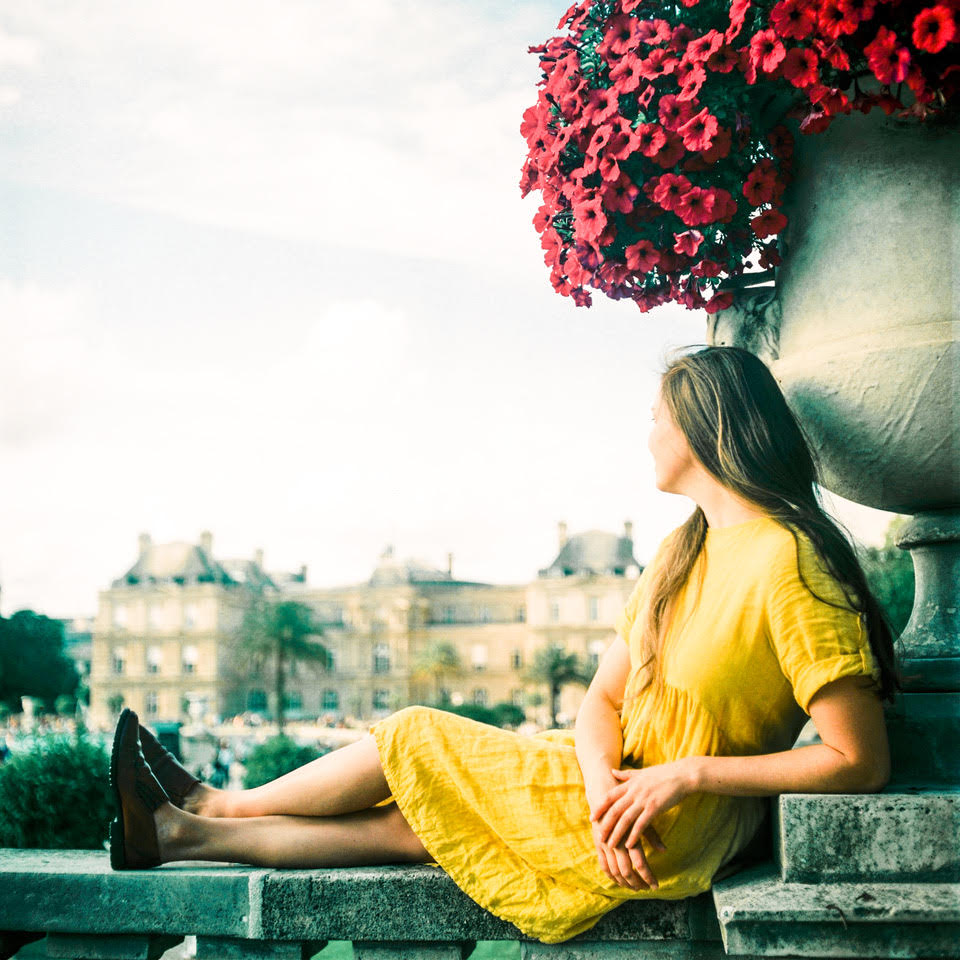 6 Mistakes Expats in Paris Want You to Avoid
Reading Time:
9
minutes
DISCLAIMER:
This post may contain affiliate links which will reward me monetarily or otherwise when you use them to make qualifying purchases. For more information, please read my
privacy policy
and
disclaimer
.
Last Updated on April 28, 2021
Thrive as an Expat in Paris
If you dream of moving to Paris either for a while or indefinitely, I want YOU to get a head start. Be aware of some of the mistakes I've made and seen others make that can improve your experience 10 fold if only avoided.
As my good friend, Hannah always says, 'hindsight is everything'. As humans it's natural to make mistakes, but what if you had the foresight to avoid the same damning paths to have a better experience, would you want to know?
Your experience in Paris is what you make it, after all. So I hope in avoiding these 6 mistakes, you live your best Parisian experience as an expat.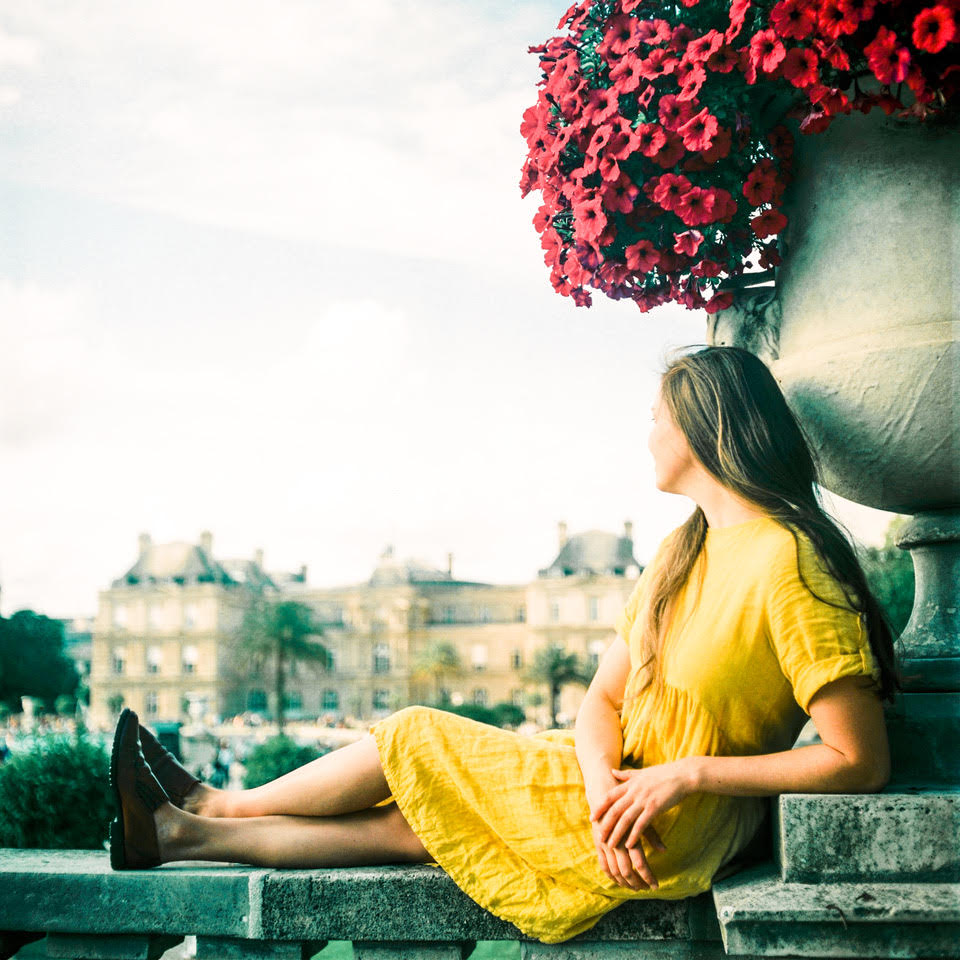 Photo Credit: Marissa Wu
1) NOT LEARNING THE LANGUAGE SOONER
The best way to live in Paris as an expat is through integration, and that comes through speaking and communicating the local tongue. That can be through immersion, yes, but you need to start somewhere.
In speaking with hundreds of expats over the years, they always seem to have the same regret– not learning French sooner than they had. My friend Jim who took classes in college and studied abroad in France still wishes he would have done those things earlier in his life. He ended up moving to France shortly after college and feels like it still wasn't enough French to prepare him.
You can learn through DuoLingo, courses through the Alliance Française, as well as through private classes. I started through Rosetta Stone back in the day. My advice to you, if you're pondering a move to France, is to learn French ASAP. Take online classes or self-teach yourself through YouTube videos. Any way you can get your hands on French and start building that foundation is already a great start.
There is no better feeling of victory than being able to communicate with someone in a foreign language, especially if the land and culture of that language is one of your dreams!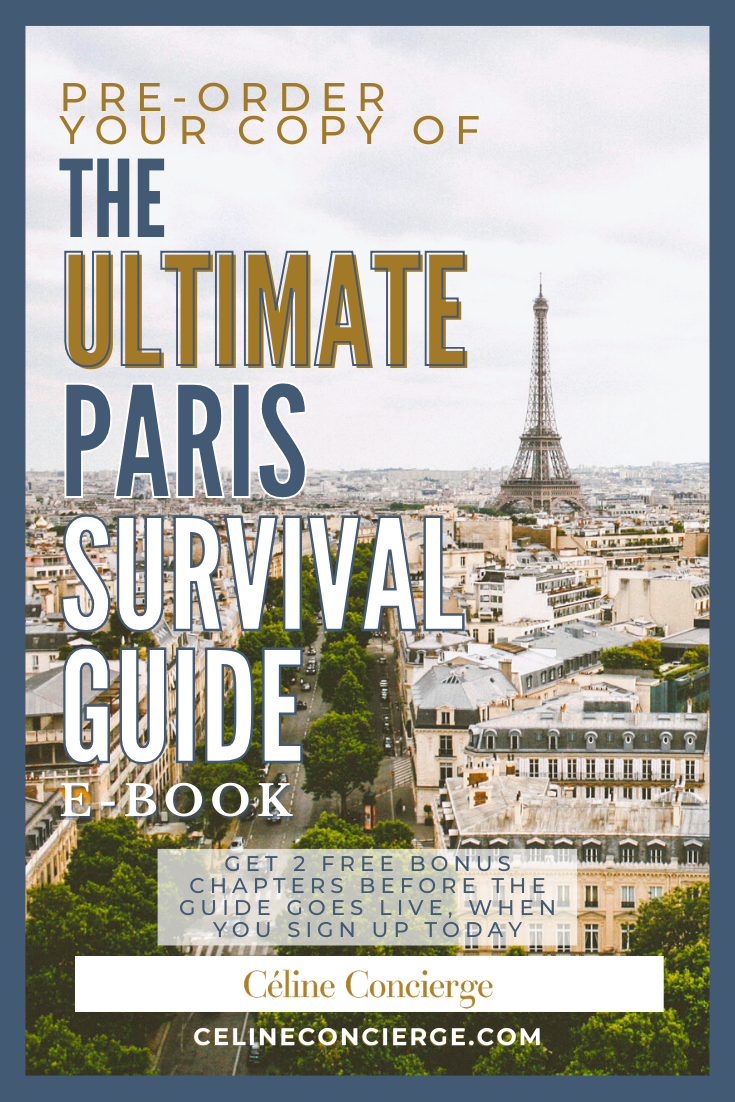 E-BOOK PRE-ORDER
Get your copy of THE ULTIMATE PARIS SURVIVAL GUIDE and become an expert in All Things Parisian!
Get first dibs plus 2 FREE chapters by leaving your email here and I'll contact you when the guide goes live.
I WANT IT!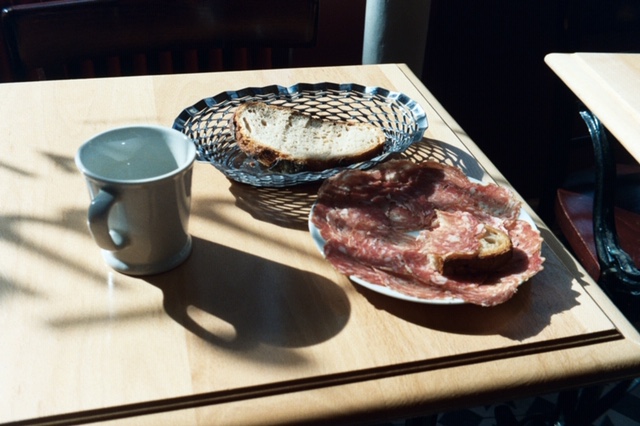 Photo Credit: AHN Yohan 
2) RUSHING INTO AN APARTMENT
Finding a great apartment is one of the pillars of living in Paris, along with the great job, valid visa/resident permit, and love interest.
I was pretty fortunate to find accommodation most of the time in Paris. I've enjoyed living in the Marais district as well as the 9th and the 5th– all delightful neighborhoods.
Usually, it was a godsend to find the apartments I did, but there was a time that I rushed into a place with a roommate that was not a suitable match. At the time, I was desperate to get out of my tiny 11 m² (118 ft²) apartment, or the infamous chambre de bonne, that I had been in for 2 years.
My impatience led me to settle and I ended up having undesirable roommate problems that I could have avoided if I had just been patient enough to find an apartment more suitable to my needs and a roommate who shared more interests.
Finding housing, whether short-term or long-term, in Paris can be tricky. There's a lot of red tape for foreigners and the French alike.
Finding the perfect place in Paris can take time; great apartments get taken up quickly, and usually through word of mouth or by knowing the right people.
---
If you try to get a place "by the book" you have to:
A) Provide a dossier of documents with proof of residency, work pay stubs, tax documents, rental receipts from the previous landlord, etc.
B) Prove that you make at least 3 times the amount of rent (if looking with a roommate, you combine your income)
C) Provide a deposit of one months rent
---
You can use French sites like PAP.fr or SeLoger to find apartment listings. But I highly recommend using expats forums and expat Facebook groups where decent apartments are posted often. Going through other English speakers can help you secure an apartment easier if the landlord already has experience dealing with Anglophones and/or foreigners.
Do act quickly when you find a great place, but don't rush into a place out of desperation.
☆
Click here to get your FREE PDF
Bucket List 2021
☆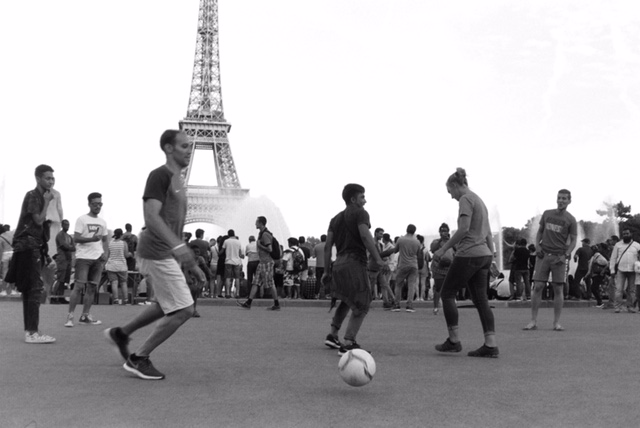 Photo Credit: AHN Yohan 
3) NOT FINDING A COMMUNITY SOONER
Sometimes when you live in Paris as an expat, it can feel lonely and isolating. It's really hard to live with the rigid French mentality and the many barriers to get a simple 'yes' for practically anything. On top of that, finding and keeping French friends is not an easy feat unless they are exceptionally nice and accepting. Breaking into French, or more specifically Parisian, circles is challenging as a foreigner. Not to say that I don't have Parisian friends, I do, but breaking through a Parisian/French circle is challenging.
Looking back– again that hindsight I was talking about– it helps to have a community of like-minded people who are going to support you and your journey as an expat in Paris.
For me, I found that support in my church community. I'm happy that I finally found a home church, but I regret that I wasted my first two years in Paris without them. My church is an international community, so they understand the same challenges and setbacks I experience. Having my church is a little bit of home away from home.
Ways that you can find your support community are through Facebook groups, attending MeetUps, and of course church, or any other expat community that you align with.
The truth is Paris is a tough city for all foreigners and we do need help to integrate, survive and even thrive here. Instead of going it alone, seek out those groups that you can do life with.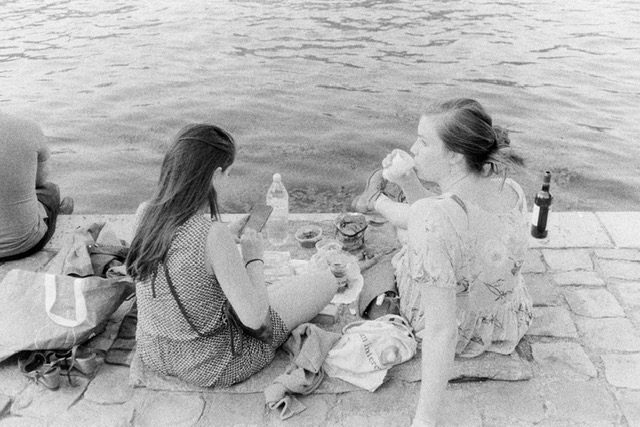 Photo Credit: AHN Yohan 
4) SPENDING TOO MUCH, NOT SAVING ENOUGH
Paris is a pricey place to live. You can however live well if you find a balance between your income and the essential and inessential costs.
In retrospect, one of the things I wish I had been more disciplined about was saving money and spending less on futile things.
I went through a phase– part of that was aligned with working at a bar for nearly two years– where all I did for entertainment was meet up with friends and drink. I couldn't tell you how much I spent back then on eating out and booze, but I'm sure it had a direct consequence on my current savings account.
Being a foreigner in France isn't just about the good times, it's also about putting down roots and investing in your future. And you'll need resources to do that, whether it's financing to buy a home or investing in business.
If I could tell my younger self anything, it would be to "SAVE MORE, SPEND LESS!".
For more practical tips, check out this article I found by Endless Distances.
☆
For more insider secrets check out:
☆
5) HAVING A LOW STANDARD FOR DATING
 When you first arrive in Paris, you're meeting people right and left. If you're single, it's a dating playground. You're gonna love the thrill that Paris' dating pool has. Think of all the potential!
I was once there too, along with plenty of other expats in Paris who can live to tell the success stories of meeting their spouse, as well as the horror stories of heartbreak and terrible dating partners. Beware, there are both in Paris just like anywhere else.
One of the biggest lessons I would tell my younger self today is, "You don't have to date every man that gives you the time of day. Be more selective and enjoy being single, because when the right guy comes along, you'll know it!"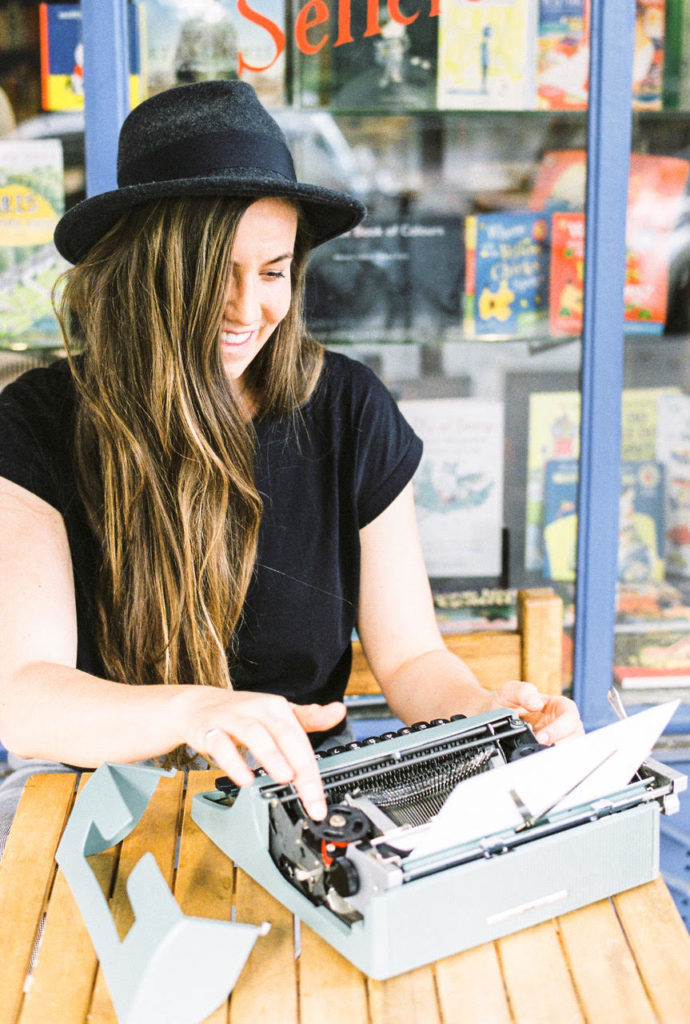 Photo Credit: Marissa Wu
6) NOT DOCUMENTING YOUR EXPAT LIFE IN PARIS
We are all storytellers. What medium do you choose to tell that story through?
Whether it's through photos, videos, music or writing, document your life in some way that you can look back on.
When I first came to Paris, I recorded my life through photos and video. You can check out my personal Instagram here (as well as my professional account, here) with the earliest photos I captured of Paris. Although, I do wish that I had started writing earlier on. I wish I had an earlier memoir of my life, reviews, and first impressions of favorite places in writing. All of this could have helped with my blog and the Paris survival guide that I'm now writing.
Yes, that's right! 
I'm currently writing The Ultimate Paris Survival Guide about ALL THINGS PARIS. It's a blend of my personal memoirs and a Paris survival guide along with the best things to do and see from a local's perspective. If this sounds like your kind of book and you want first dibs, you can leave your email here and I will contact you when the guide is ready for a pre-order later this year. 
Plus, just for signing up now, I'll give you 2 FREE chapters when the guide goes live. 
So my final advice to all the newbies is to document your journey and WRITE! You never know when it can turn out to be a blog, a book, or a nostalgic diary you share with your children.
Words are important, like photos, but they are truer to our feelings in expressing the reality we brave.
(A side note that is relevant here: If you plan on staying in France long term, I highly advise you to keep and make digital copies of every document, bill, and paper you ever get related to your stay in France. When applying for visas, resident permits, or nationality, you need to present that paper trail in a dossier., or file. So yes, even those electric bills from 2 years ago, keep anything and everything that will help your case.)
CONCLUSION:
Living in France as a foreigner has been the most challenging as well as a rewarding experience of my life. I wouldn't change it for the world. And although living and learning is part of life's journey, there is a way for you to get ahead by taking this advice. You and your expat life in Paris will be all the happier!
Now, I want to hear from you…
If you're thinking about moving to Paris, reply in the comments and tell me which one of these mistakes resonates with you most and why? 
If you're an expat, tell me 1) Where you live and 2) Which one of these mistakes you have avoided or learned from yourself. 
To get more expat and travel content about Paris like this, you can visit my other blogs and check out the Expats in Paris blog Series! It will answer questions like, 'why do people move to Paris', 'how do they do it', plus, I will share an interview I had with an immigration attorney for valuable visa and immigration tips!
Don't miss out, sign up for more travel tips, Paris updates, and French Lifestyle here.
Enjoy this poem from my friend Hope Curran who nails what it's like to thrive, not just survive as an expat in Paris!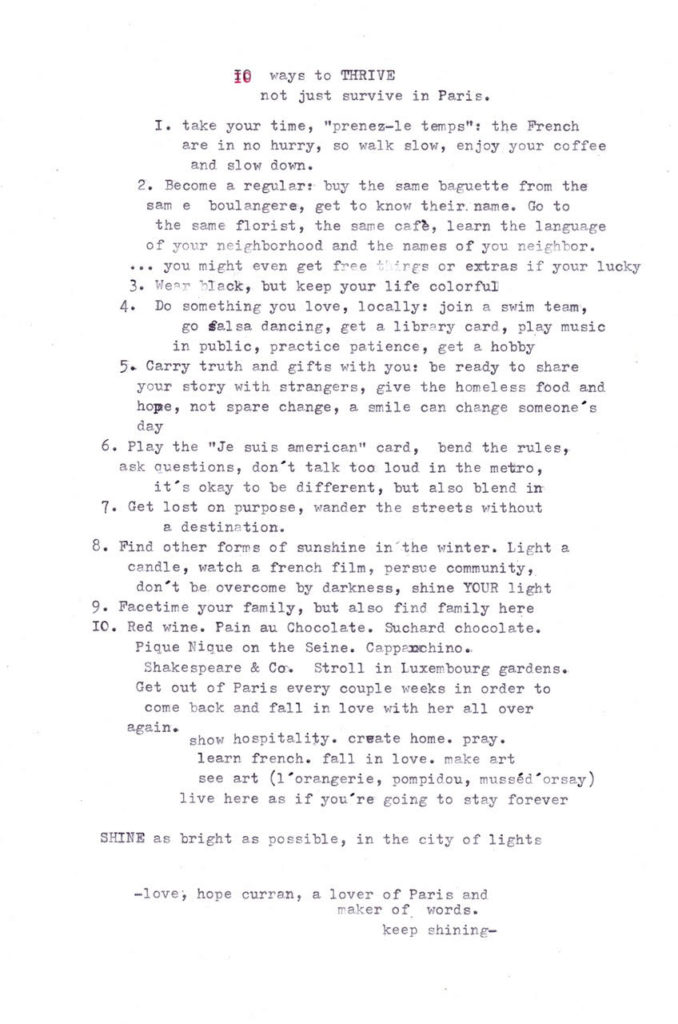 ☆
Other posts you might enjoy:
To find out more about your concierge in Paris, you can read my blog post Why I moved to Paris
☆