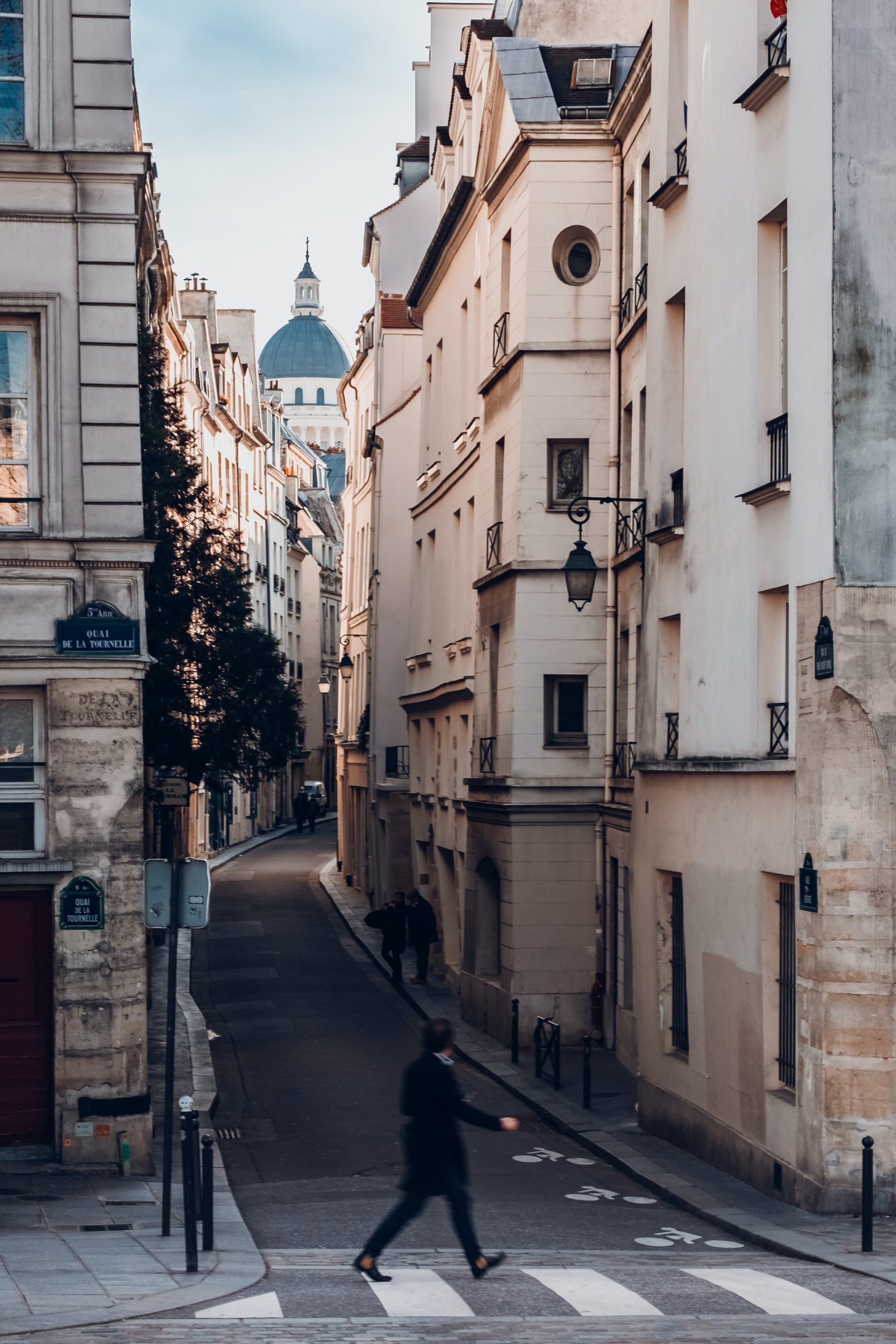 Paris Expats: Americans in Paris
Reading Time:
8
minutes
DISCLAIMER:
This post may contain affiliate links which will reward me monetarily or otherwise when you use them to make qualifying purchases. For more information, please read my
privacy policy
and
disclaimer
.
Last Updated on April 28, 2021
Part 1
Paris Expat Series:
 Americans in Paris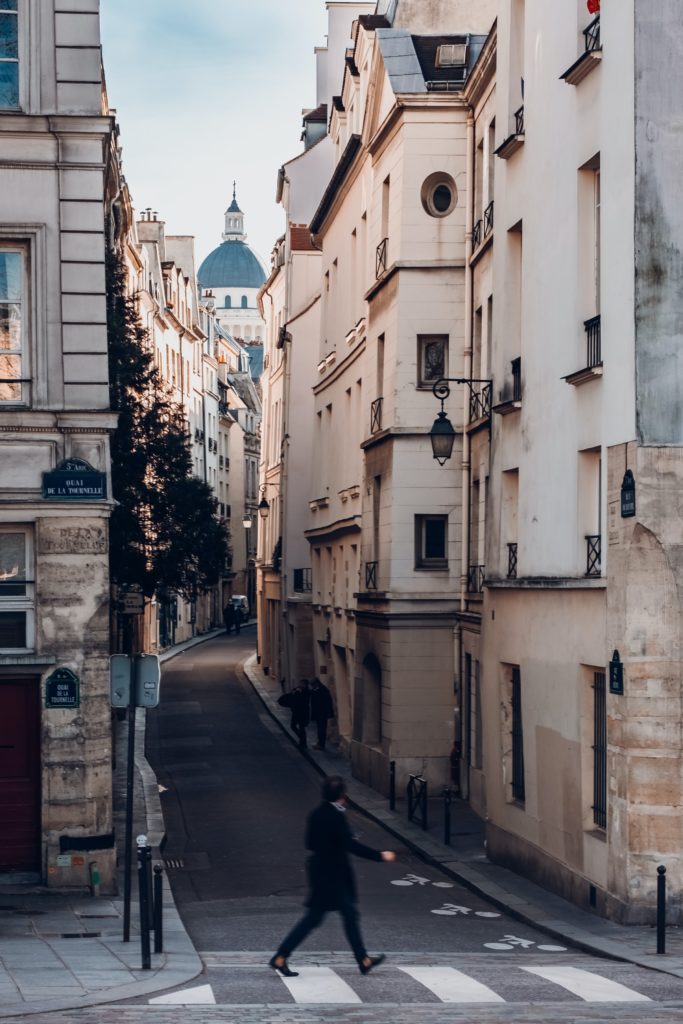 What does it mean to be an American in Paris?
To understand what it means to be an American in Paris, we should explore two things 1) the definition of what an expatriate (or expat for short) is exactly and 2) the motivation behind why people move to Paris
An Expatriate is:
A) to withdraw (oneself) from residence in or allegiance to one's native country
B) a person who lives in a foreign country
In my own words, an expat is a person who moves by choice from their native country to live in a place that is not their native home. The reasons varying from studies, to work, to love, to a craving for more adventure. Expat can fall under the umbrella of immigrant, but for our purposes we will just use the word expat.
There are many famous expats who resided in Paris, among whom are Ernest Hemingway, Josephine Baker, Jane Birkin, and most recently Natalie Portman.
I interviewed 6 friends with ties to the city and I'll delve into their stories throughout this expat series.
Each person has a different background, occupation and varying time they have spent in the city. They are the current and living embodiment of contemporary Parisian society. They'll one day make history for carving out a unique path to Paris and staying here either short term or long term (or seasonally in some cases).
No one story is alike. I believe the famous quote should say 'all roads lead to Paris', not Rome.
E-BOOK PRE-ORDERGet your copy of THE ULTIMATE PARIS SURVIVAL GUIDE and become an expert in All Things Parisian!Get first dibs plus 2 FREE chapters by leaving your email here and I'll contact you when the guide goes live.

I WANT IT!
☆
Click here to get your FREE PDF
Bucket List 2021
☆

Secondly, what motivates people to become an American, or expat, in Paris?
To understand why people move to Paris, we must explore their stories from the beginning.

Part 2

of this series explores the why in more detail. 
My friends' backgrounds range from a seasoned expat turned French national to a France newcomer, to an entrepreneurial drama therapist to a design professional, to a seasonal visitor to an art student getting her master's degree. 
Through these interviews I wanted to explore the essence behind people's motivation to move to the City of Light and how their journeys transformed throughout time.
One doesn't just wake up one day and is an expat. No, the expat journey begins somewhere, usually from the origins of a trip and/or a dream to live abroad. The places you visit enchant you and then one of those actually steals your heart and pulls you back in.
That's what happened to me at least.
I first visited Paris in 2011 on a 4 week Euro trip. Paris romanced me and I fell in love with the place, the people, the language and the culture. Shortly after, I started learning French and then
two years later made the move, got a visa, and then work, love, and my career followed. 
It wasn't an effortless journey though, there have been (and still are) many struggles and challenges in between that have made life fascinating to say the least. I've been a local for 7 years and counting.
You can read my full story here.
☆
For more insider secrets check out:
Part 2 Paris Expats: Why Move to Paris?
Enjoy

10 Remarkable Ways to Experience Paris Like a Local 
☆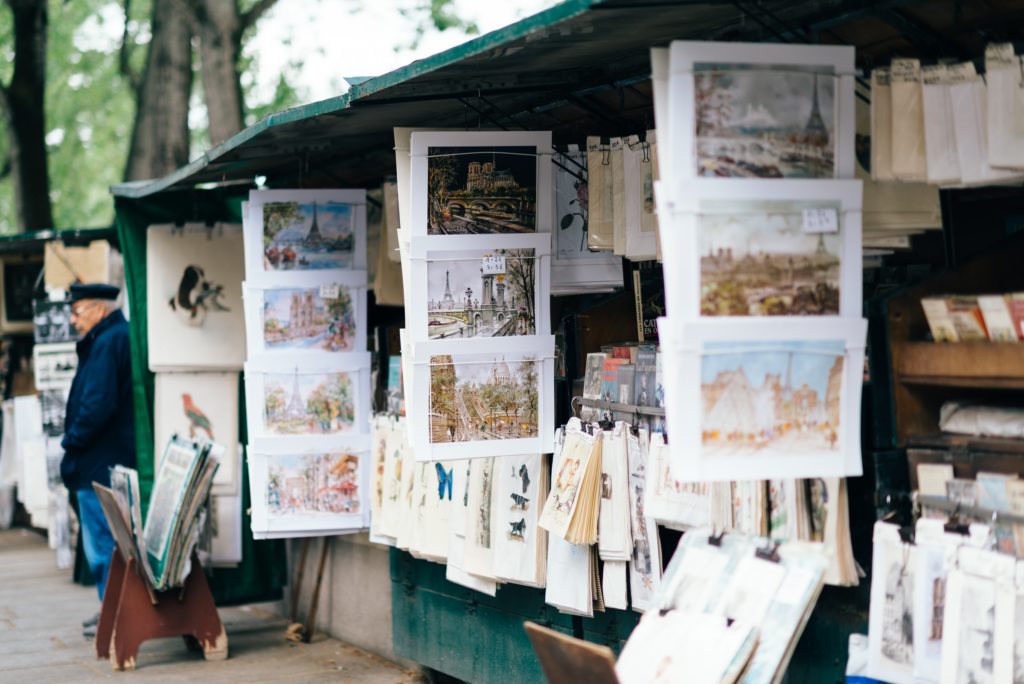 Photo Credit: Roman Kraft
Introduction to the Expats in Paris:
To kick off my Paris Expat Series, below are brief introductions of my friends. 
Many came with dreams of visiting that later turned into ambitions for staying with little experience or expectations of how their lives would turn out. 
They make up the stories of modern-day Paris of the 2020s.
Jim Le – Seasoned expat turned French national
Jim is a production & event manager, originally from Phoenix, Arizona. He first visited Paris in 2004 on a summer trip
before subsequently returning to France as a study abroad student in Aix-en-Provence, an English teacher in Normandy, and a working freelancer in Paris. Living in France since 2010, Jim has found love, gotten married and acquired French nationality.
John Arndt

– Musician and France newcomer
John, a music producer & composer, originally from Marshfield Wisconsin, grew up in this small town with dreams of going out into the larger world. He first visited Paris in the fall of 2019, on an invitation to play music at the American Church in Paris. On his 2nd day he decided to move to Paris after being without a permanent address for three years prior. He was impressed that the layout of Paris is meant to maximize its beauty. He moved to Paris in early 2020 with an interested in plugging into the beauty, the culture and the inspiration of Paris.
Claire A.*

– Entrepreneurial drama therapist
Meet Claire, an actress and art and drama therapist/educator from Melbourne, Australia. She did a study exchange program in Montreal, Canada when she was 16, which sparked her love for living in a different city and being in a different culture than her own. She first visited Paris a few times when she was living in London, but never really fell in love with it, it was never her dream to move to Paris. But she applied for acting school there, was accepted, and moved to Paris in 2009 and has never looked back.
Eric Davis

 – Design professional in the construction industry
Growing up in Louisiana where his interest in France began with his studies, Eric is an American architect now living in Paris. He first visited France on a trip to celebrate a friend's birthday in 2013. He had always wanted to visit Paris, and on that first trip, there was something about being here, he told himself 'I want more of this– the lifestyle, the people, the language, the surroundings"– he visited three more times before moving to the French capital in 2019.
Hannah Smith – Seasonal Visitor and digital nomad
An Austinite and casting associate for a local casting agency, Hannah's also a writer and a book cover designer. She has always been a francophile and when she was 12 years old she took her first French language class. Her first trip to Paris was in 2015 to direct a short film. She doesn't want Paris to be 'the one that got away', so she has been back every year since and her ideal vision is to split her time between her American and Parisian homes. Ever since her first trip, she has become a seasonal visitor staying anywhere from 3-6 weeks each time.
Hope Curran

– Art student attaining her master's degree
Hope is a student at La Sorbonne working on a Master's in Fine Arts and is originally from the Bay Area, California. She first visited Paris when she was 12 years old for a family vacation and fell in love with everything Paris. After graduating with her undergrad in art and global studies in 2016, she moved to Paris 8 months later to do an art internship with Agape Art. Two years later she applied to do a Master of Fine Arts at La Sorbonne. She is a self-proclaimed artist, poet and dreamer living in the City of Love.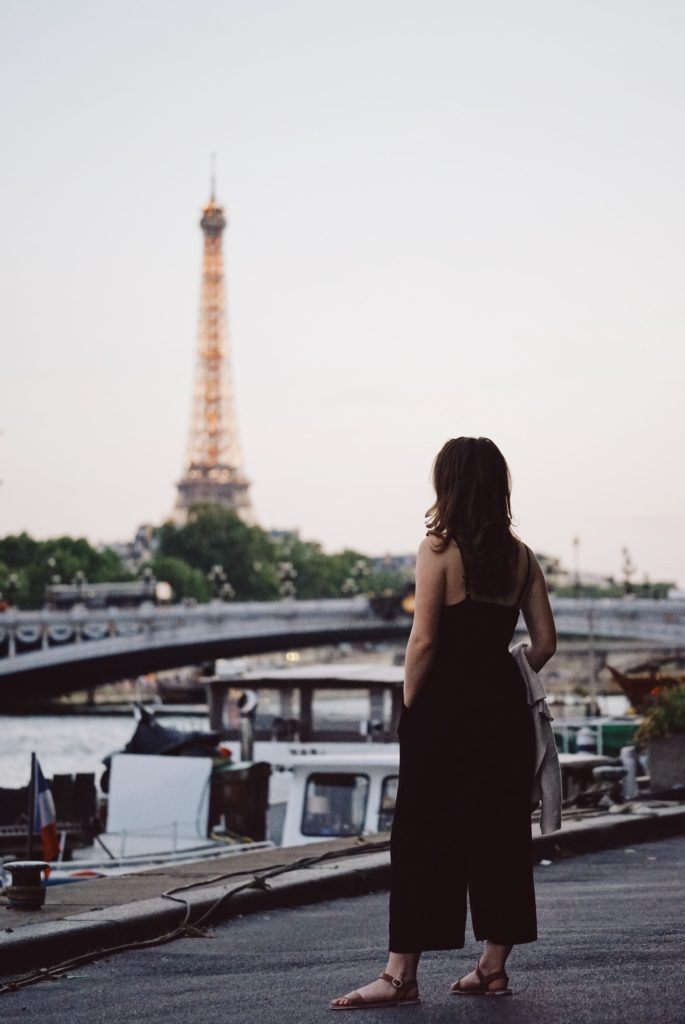 Photo Credit: Parker Amstutz
Conclusion: 
Voilà, that's my definition of an expat and the introduction of the six people who's journeys and stories we'll follow throughout this expat series. Stay tuned for Part 2 where we'll delve into
why these people visited France and what inspired them to stay.
We'll explore the reasons why Americans, in particular, end up living in Paris among the reasons being for studies, internships or au pair work, professional opportunities, to love, to a craving for more adventure.
 Below you can see the outline of each part of this 5 part series. 
If you picture yourself visiting Paris or if you dare to dream of living here, contact me today for your FREE 1-on-1 consultation with me to make that happen. I help travelers and dreamers like you who want to explore and/or one day live in Paris. I provide trip planning services tailored to your desires, so check out my services to begin your Parisian adventure.
Feature Photo Credit: Robin Benzrihem 
 *Name is changed for personal reasons.  
☆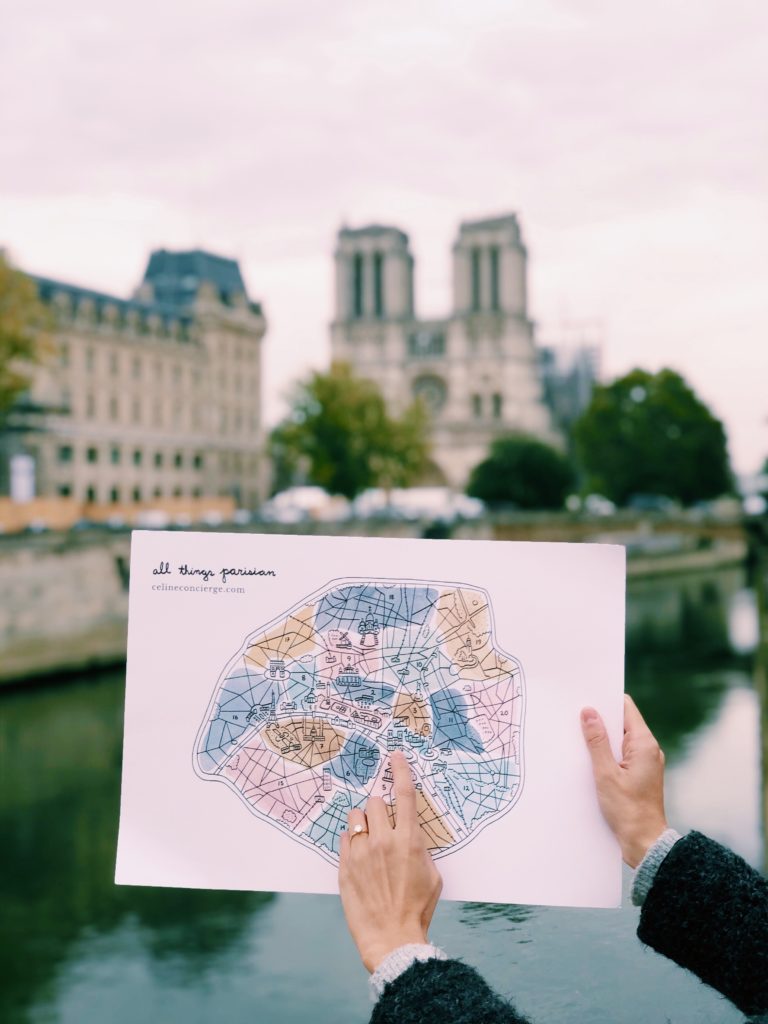 ☆
---
Read the other parts of the series: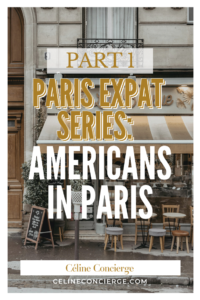 We explore the idea of an expat and what motivates people to move to Paris.
There's an introduction to the 6 friends I interview throughout this series.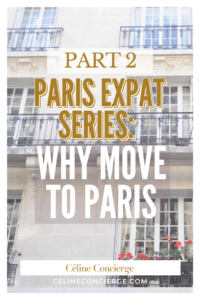 We'll dive into first impressions and why they moved to Paris along with what they love about the place. 
Full interviews with Jim  Le, a seasoned expat turned French national & John Arndt, a musician and France newcomer.

We'll cover how people move to Paris and what lessons they learn from living here. We examine learning the French language and what their biggest frustrations are. 
Full interviews with Claire A*., an entrepreneurial drama therapist & Eric Davis, a design professional in the construction industry

We'll continue to explore the challenges and struggles of living in France. I also ask what they would tell their younger selves if they had the chance.
Full interviews with Hannah Smith, a seasonal visitor and digital nomad & Hope Curran, an art student attaining her master's degree.

Finally, you won't want to miss this detailed interview with my friend and immigration attorney

Daniel Tostado

.
He gives us an insider's scoop on the different Visas to be able to move to France and ways to apply. 
Full Interview with Daniel Tostado, immigration attorney in Paris.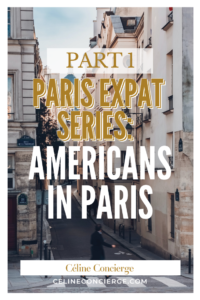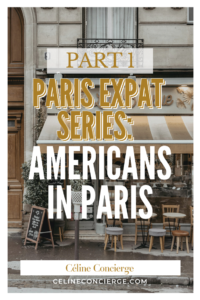 ---
☆
Other posts you might enjoy:
To find out more about me, your Paris concierge, you can read my blog post Why I moved to Paris
☆