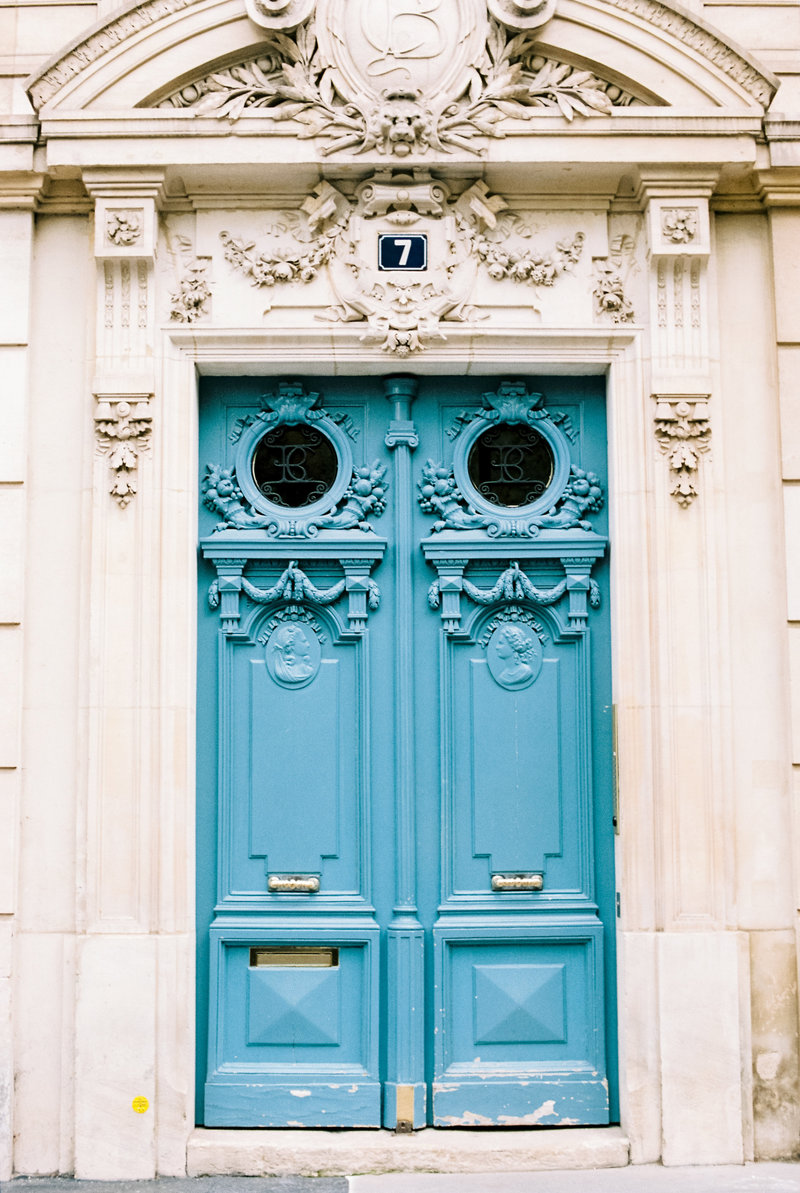 Paris Expats: What Visa You Need to Move to France
Reading Time:
20
minutes
DISCLAIMER:
This post may contain affiliate links which will reward me monetarily or otherwise when you use them to make qualifying purchases. For more information, please read my
privacy policy
and
disclaimer
.
Last Updated on July 1, 2021
Part 5
Paris Expats: What Visa You Need to Move to France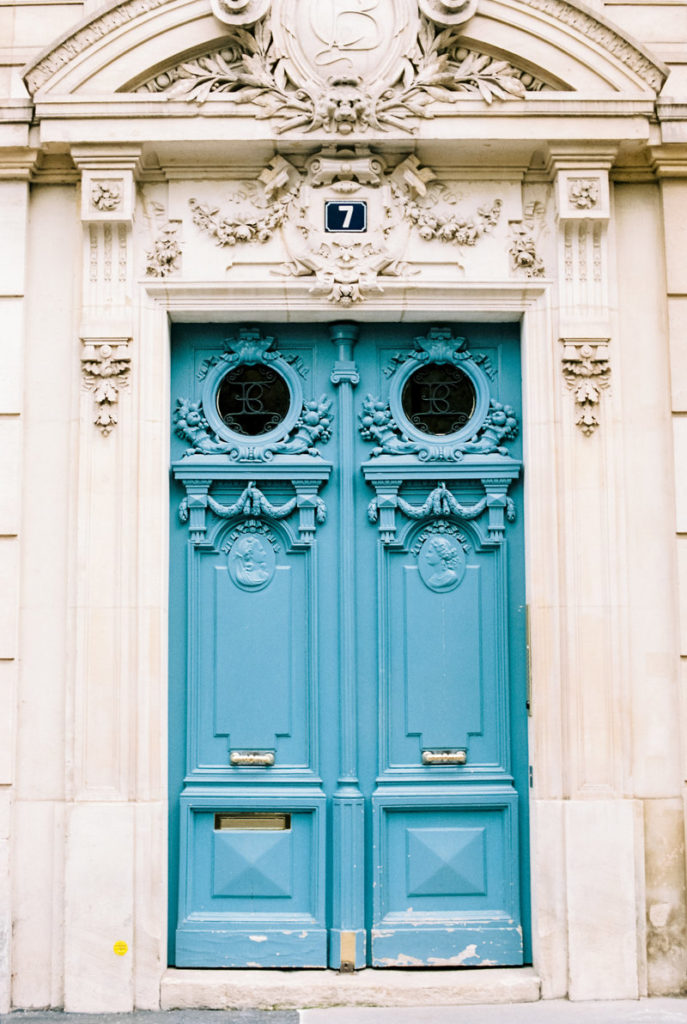 Photo Credit: Marissa Wu
Introduction
In his in-depth interview, Daniel Tostado, my friend and immigration attorney clarifies in simplified terms

what visa you need

if you're considering a

move to France

. 
Daniel is an attorney-at-law for the New York bar as well as in France as he says in French, un avocat à la cour for the Barreau de Paris. He has a Masters in Law from Sciences Po in Paris, a Juris Doctor from Georgetown Law, a Master in Public Policy from Harvard Kennedy School of Government, and a Bachelor of Arts from the University of Notre Dame. 
Initially from sunny California, Daniel has been a francophile for years. He taught English at a school in La Réunion and visited France several times before completing his law degree at Sciences Po and Georgetown in 2017. He claims that every time he was in France it felt like home to him, so he ended up living and working in Paris after his studies. 
Now that I've been able to navigate the system, I wanted to be that person that can reach back and help other people come to France. 
– Daniel Tostado
He now helps expats, refugees and asylum seekers alike with matters of French immigration law. Don't miss this extensive and insightful interview he did with me that can help guide you on the subject of French visas, visitor and work permits, as well as French nationality. Continue reading below and don't hesitate to contact me for a FREE 1-on-1 consultation to answer your questions.
Who do you help as an attorney in immigration law in France?
The profiles are really mixed. Most of my clients are either American or Indian, with a good mixture of Brits right now (they're trying to figure out how to get status in France with regards to Brexit…).
And then there's just a real hodge-podge of clients from all over the globe. They're the folks who have the sentiment I call the "Bon vin, bon pain, et Serge Gainsbourg" – it's the vibe that people want to get out of France, that drives them to it.
I help all kinds of people –  there are some "sans papiers", or undocumented. There could be some Americans that have overstayed their status, too. 
But there are a lot of people that are asylum seekers and refugees that have left involuntarily and they need assistance too. It's a bit trickier for those kinds of cases…
What are the Expats coming to you for help with? 
Generally speaking people come with the initial notion of wanting […] the right to work and live in France and maybe even obtain a French passport (later on). They often don't have a concrete idea of how to get from point A to B.
But they often have a passion and a drive to get themselves [to France]. Usually the people I have as clients are at square one. They have built up a business in their home country, they're in a significant relationship with a European or they have some way to sink their teeth into France.
My role is much like a doctor. It's two fold, the first step is diagnosis, to figure out what their best pathway into France is and secondly how to treat it.
It's involves putting together the kind of case that you need to maximize a chance of getting a long term visa in France.
What does the word Expat mean to you?


I kind of see the word Expat as a branch of people that are part of the immigrant community, those are the people that have decided to move from one good place to another good place.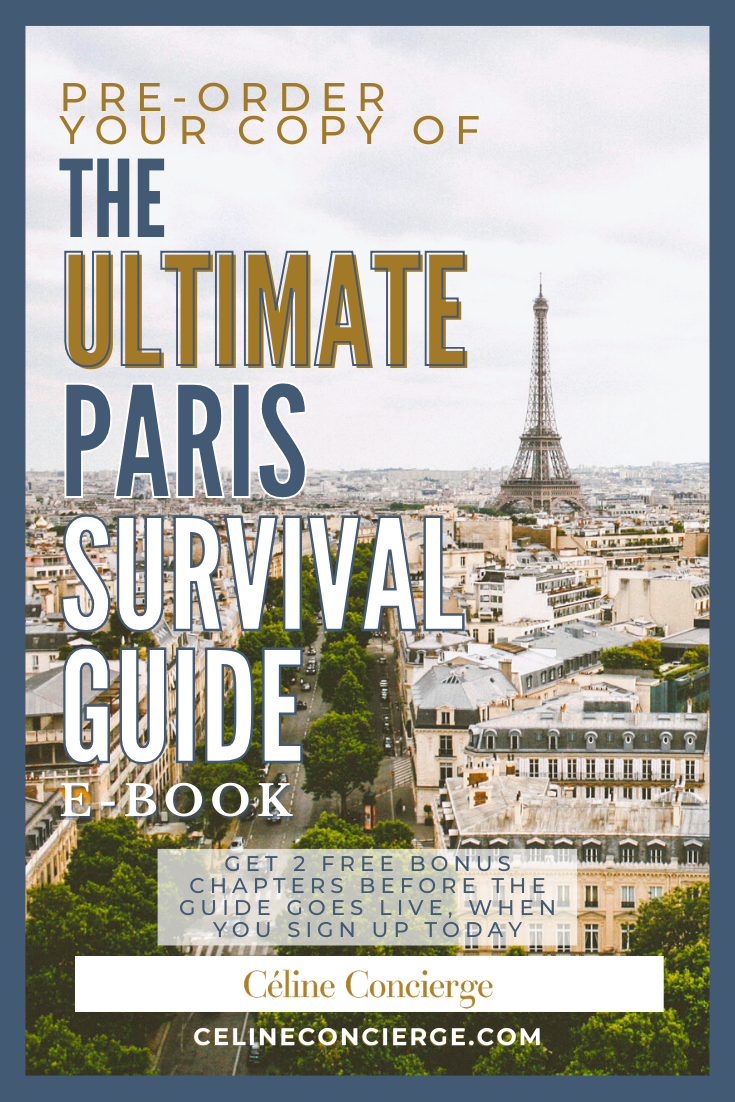 E-BOOK PRE-ORDER
Get your copy of THE ULTIMATE PARIS SURVIVAL GUIDE and become an expert in All Things Parisian!
Get first dibs plus 2 FREE chapters by leaving your email here and I'll contact you when the guide goes live.
I WANT IT!
Starting with the basics, can you clarify what the differences are between a Visa and a Carte de Séjour (or residence permit)?
The Visa is the sticker in your passport that has a validity of 12 months (in France). Whereas where you go to the prefecture to get a renewal or change of status, the card they give you is no longer a Visa but un titre de séjour or une carte de séjour. It's the same term translating in English as the residency permit.
Carte de résidence is another card that is valid for 10 years, it's a separate status.
What are some other admin terms we should know? 
A récépissé is a temporary residence permit. When you file at the prefecture they give you a piece of paper that covers your stay legally until you receive the official residence permit.
When you finish your masters you can file for a RECE – Recherche d'emploi or Création d'enterprise, which is a status looking for work or creation of a corporation. That one authorizes you, in 12 months, to find a job or create a company – it's a nice buffer period after you finish your masters. It was formally known as an APS (l'autorisation provisoire de séjour

).
If you want to stay in France, definitely get this status because it keeps your foot in the door without having to get a job and eventually change the status towards an employee status.
[Side Note: The préfecture is the general and territorial administration of the State whereas each department and region in France has one.]
☆
Click here to get your FREE PDF
Bucket List 2021
☆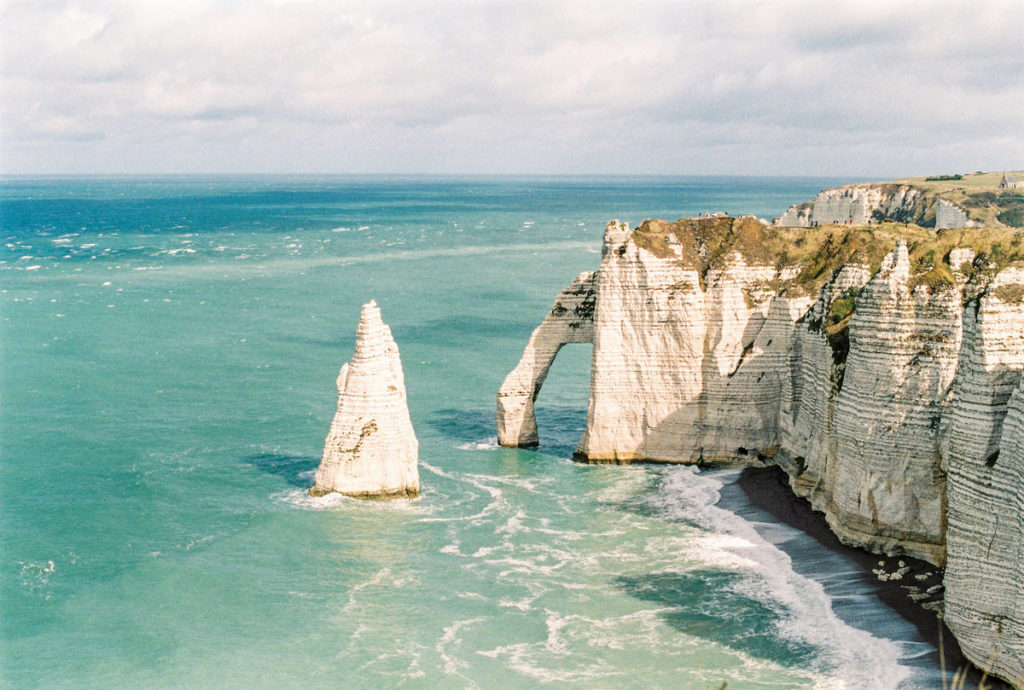 Photo Credit: Marissa Wu
What are the different ways people can legally come to France?

I generally say there are four main ways of entering France.
1) Through WORK
This could either be as A) an entrepreneur – and that's a huge pandora's box of possibility – or B) as an employee.
As an employee, you can only get [this status] if you already have an employer ready and willing to hire you. Otherwise, it's nearly impossible to find an employer who's looking for you.
2) Through LOVE
Everything that's love is [if] you're married or PACS (civil union) with a French or European, or if you have a French national child. You don't see too much of that because people generally already know if they qualify for that or not.
3) Through STUDIES
Through studies, as I mentioned, getting a master's degree lets you have a 12 month period after you've studied where you could find a job in line with your studies and remain indefinitely as if you're European. 
4) Through the VISITOR STATUS
The visitor status where people are allowed to reside, but not work. Basically anyone who files for this status has an income and can manage to do that without working in France for a French company. 
---
☆
For more insider secrets check out:
☆
---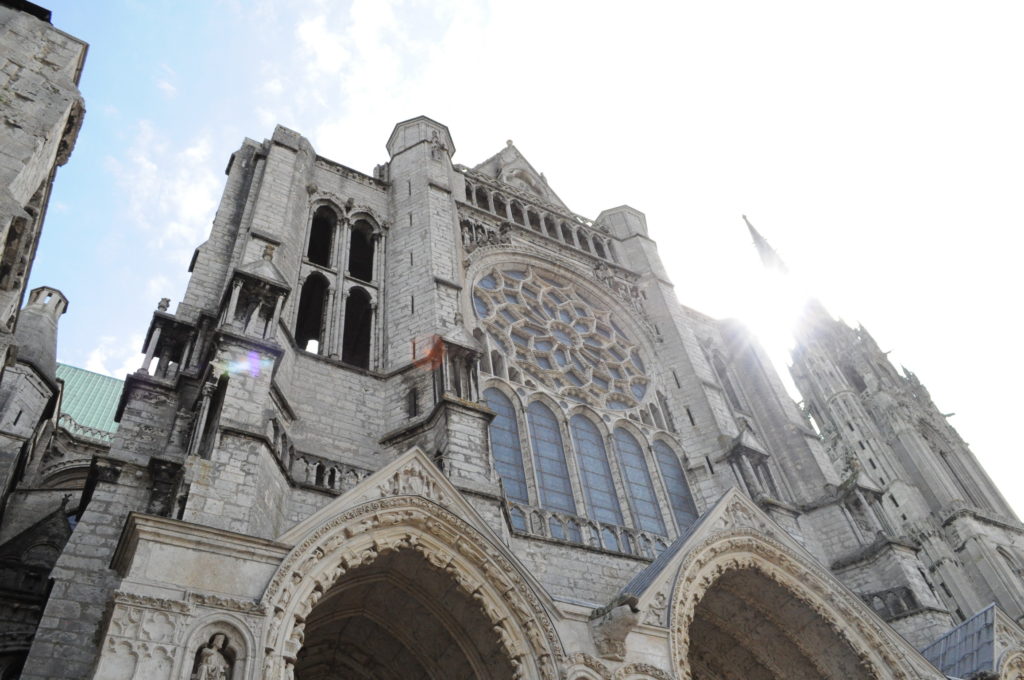 1) Walk us through through the different Work Visas and Permits
So in late 2016, they put into place the talent passport, which is a major category of 11 different sub categories. 
And that's basically for highly qualified foreigners.
You see investors and artists, people who work for innovative startups, researchers, highly qualified employees ready to work for a French employer.
My favorite is the internationally renowned. This is where you are internationally renowned or even nationally renowned and you want to bring your renown to France. Those cases are the most lawyerly (and that I have the most fun on), and take the most intellectual challenge of figuring out how to prove that you are internationally renowned.
For musicians I would orient them towards the artist visa, they aren't asking for international renown and the financial standard is much lower (about 1,000 euros a month).
Tell us about Salary Employee status, or in French "Travailleur Salarié", which falls under the Talent Passport Régime 
Within the different employee statuses there are:
1. Salarié (salary), those with a CDI or indefinite work contract
2. Travailleur temporaire (temporary worker) with a CDD, work contract with a defined end date.
These are incredibly hard to get because you're going to have to justify your job to the French labor authority. And their inclination is to say no. 
One of my friends likes to say that this is the country of 'No, no, yes.' So you have to learn how to get past the first few Nos to get to the Yes.  That's why it's always good to know somebody in the know, so you can get past the first few Nos. 
The best route if you're trying to get the right to work in France is to have a contract in a French company that's willing to hire you and that you're at a high skill set. That's when you can start to justify it. 
So if you wanted to hire me today and pay me a salary, you really have to justify why me out of the whole European market.
And then when [an employer] says yes – which they don't often do – only then can you go to the prefecture and by that point maybe they just want to hire a French person to get it over with. […] But they cannot discriminate against nationality when they hire, that's illegal. They need to hire you if you're the best candidate.
It's good to go with experts when necessary. I think for an employment situation it's better to go with an expert than necessarily if you're an entrepreneur. 
[Side Note: If you're a foreigner (except a citizen of a European or Algerian country) and wish to work in France for more than 3 months, you can benefit from a

multi-year talent passport residence permit.

This card is issued to you in several situations, especially if you are highly qualified, wish to create a business or invest in France, or if you are an artist. It is valid for 4 years maximum and renewable. 
To begin the process follow this

link

(in French).  To read up more about it in English, read this post by Paris Attitude where they explain it in detail.]
b) What is the Profession libérale status (inclusive of Entrepreneurs)? 
Another status different from the Talent Passport is called the Profession Libérale or the Entrepreneur Status (non-salary) – for those with a solid and serious business idea. This is where you can have at least one client and live off of it to make at least 18,000 euros a year, put together a business plan and show it to the prefecture and they decide.
I would say it's about 50/50 for that one because they have to see what it takes for you to survive in France. If they can't see that they can be very skeptical.
Whereas there's a similar status within the talent passport regime called the creation d'entreprise, or the creation of a corporation. You have to have a real business project, they want to see professional experience, a master's degree (if possible) and 30,000 euros invested in it. And if you can show all these different factors present in your application, instead of the entrepreneur status I would have you go for the creation of a corporation visa.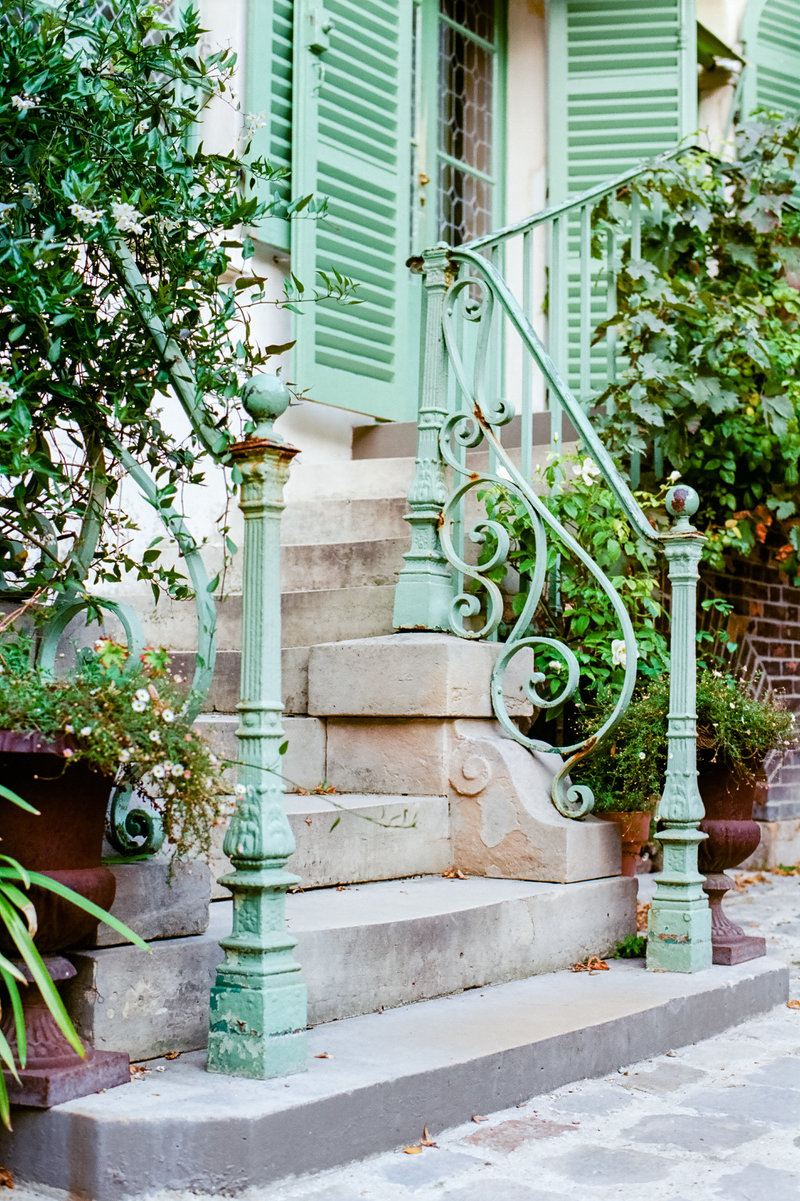 Photo Credit: Marissa Wu
2) Tell us about the different Love Visas and Permits 
One of my first questions that I ask when doing consultations with clients is to figure out if they are in a significant relationship with a French or European national.
If you married a French national today, you would start qualifying for the Vie privée et familial or VPF (private family life visa). That authorizes you to work in any manner whatsoever. It gives you all kinds of protections, as long as the relationship is real.
That's for marriage. If it's for PACS (French civil union), it has less protections and less interests when it comes to immigration. You have to be living together at least a year, sometimes three years before you can get the VPF. That's a little less advantageous.
a) What's a PACS?
A PACS is a fancy prenuptial agreement. It's a document signed that the French government recognizes and gives you a particular status that most closely resembles a civil union. 50 % of young people orient themselves towards PACS instead of marriage.
I'll get people coming to me with a PACS and not a marriage and I tell them that they have the right to be a visitor in France but not to have the VPF.
You can start applying for a VPF after 12 months of living together in France, and that depends on the prefecture. Sometimes they want to see that you've been living together 3 years before you can file for VPF. And until then they want to keep you on an unfavorable status like a visitor status where you don't have the right to work, just have the right to live together.
And you see a lot of frustration in the expat community of folks that are just PACs with a French national and don't have the right to work and are stuck until the French government finally agrees to accept their application for changing the status.
b) Marriage vs. PACS – are they the same or is one better when applying for French Visas and Permits?
Being married is more favorable. And then if you are married to a European national you could file for

conjoint d'un Européen

(spouse of an EU national). That's a 5 year card (very favorable) – it allows you to work in any manner. You just have to have a communal life (share your home) in France.
It's more favorable for you as a foreigner because its 5 years right off the bat compared to the Vie Privée familiale, which is typically a 1 year card, followed by a 2 year card, then you can file for a 10 year card.
c) You can also marry an EU citizen to stay in France?!
Yes, you can find a Bulgarian or a German person.
That's good news for people who love France, but maybe don't love French people!
Yeah, you hear plenty of griping in the expat community about French nationals… I find it hard to box them into one category. I'm not gonna say French are rude or French are not rude because they are people – they're just like us…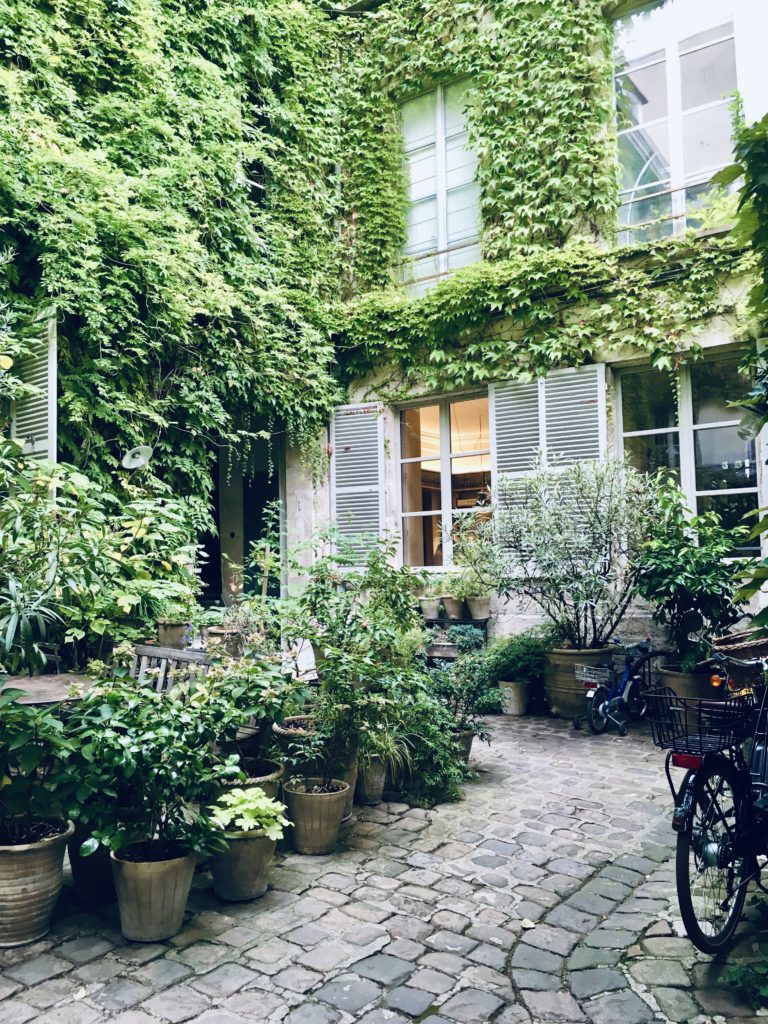 3) Who would you recommend to study in France
There's the one group of 20s and 30s that are looking for a restart. They have started their careers in the States [or elsewhere], but they realize they wanna be here in France and they want a way to get there.
And for this crowd, I usually suggest they get a Masters degree in France because it's just the most secure and solid way to obtain a long term status in France. 
4) Tell us more about the Visitor Status
The visitor status is one of the easiest visas to apply for as long as you have a stream of revenue. They'll let you come into in France but you must have at least 15,000 euros, you promise not to work in France, you have health care and a place to stay. 
It's a win win because they want you to shop at Monoprix but they don't want you to take a French job. So you win because you get to come and be here and they win because you help grow the French economy. 
I've never seen a refusal at the consular level or at the prefecture for that status, neither for renewals. Basically those who are on that status can stay on it and renew every 12 months. 
The biggest question is 'can I do remote work and can I work for an entity that is not in France but over in the US?' 
I've asked the French consulate in the US and they've said you are allowed to do that. 
Now, I say that with a caveat because the prefecture doesn't always know that rule. Sometimes they are sceptical, they want to make sure that you're not working in France. 
You're in France, yet somehow you're working. It's a bit of a grey area and they haven't made it precise enough. 
Are there any disadvantages with the Visitors Status?
You have a hard time going forward if you want to change your status to work in France or to get naturalization. 
One of the conditions for naturalization is that you have to have 18 months of professional immersion (insertion professionelle). They want to see that you're plugged into the workforce – so frenchified. 
And if you're on a visitor status and not allowed to work, how can you ever plug into the French economy? 
So, it's a bit of a Catch-22.
But on the other hand, you're allowed to file for the 10 year card after 5 years being on the visitor status. And then once you're on the 10 year card you're allowed to work in France, get professionally immersed
and you can file for naturalization.
To rephrase, you have proof of presence in France for the past 5 years (they also like to see 5 years of tax returns filed, even if you're not working here). 
After 5 years' presence you get the 10 year card, which is favorable and lets you stay long term in France, work or not work. You don't have to become French – it's more interesting for Indians or Chinese who cannot become French by giving up their nationality compared to Americans or the UK where you can double your nationality. 
It's the best of both worlds if you don't care about French nationality. It's for someone who for instance
works for a tech company out of San Francisco and are making 140 K per year but wants to live
la belle vie en France
. They can keep making that amount of money in America and come to France – stay on the visitor status – then get to earn a mass amount of money. 
You can take an American salary and live in France it's the best of both worlds. 
Afterwards there are tax questions – I'm not a tax expert – so I won't get too far into that. All I will say is that you should be paying taxes in France if you're in France more than 180 days out of the year. That's when you're fiscally obliged to pay taxes in France. 
---
---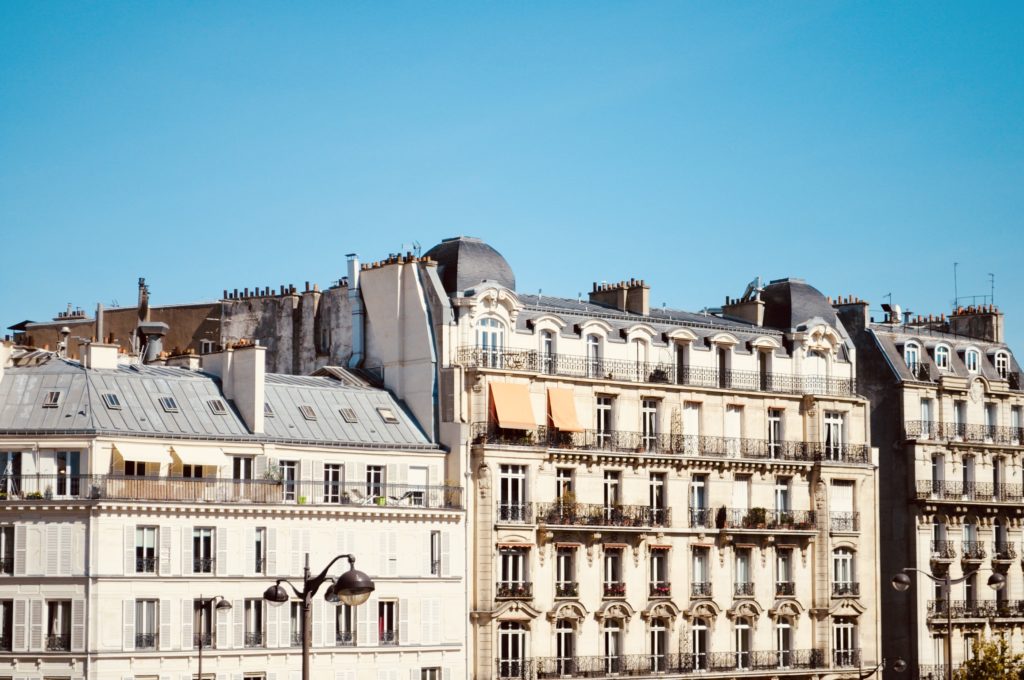 What are different ways that people can get their French Nationality?
I love the nationality topic. It's my favorite subject to work on because it's that fundamental question of 'what does it mean to be French' – it's very philosophical.
The basic requirement is:
1. 5 years presence in France, with 3 years of tax returns
2. 18 months of professional immersion 
3. The B1 level of French (lower to intermediate level of French language)
4. That the sector of your economic and familial interest are in France
5. The center of your interests here in France.
That's one route.
If you're married to a French national, that's a lot easier. They don't look at your professional side of things, they want to see 4 years of marriage with a French person if you've been living in France, 5 years if you've been living abroad with your French partner.
It's a lot easier to get naturalized if you're going the marriage route than by presence in France.
If you've done a 2-year Masters in France and you got a degree from it, you're on the fast track. It's just 2-year presence in France and then you can file as soon as you have a CDI (indefinite work contract).
There are a couple other routes like for minors born in France or who grew up in France. You see that somewhat, but not too much.
It takes about 18 months to file for French nationality – it's getting longer with Brexit and now that we have Coronavirus.
Is there a hack with dealing with the Prefecture or tips that you want to give people?
Yes, there's a secret prefecture handshake! No, I'm just kidding!
The main things that Americans need to realize is that a smile and a "Bonjour" go a long way. Smiles are our secret weapon because humans like smiles.
We like to say that the French are so arrogant and they never like to smile but they like us being warm. Americans are known for being warm and that's actually one of our strengths that helps us get over the language barrier.
The agents themselves are by nature going to be part of that "No, no, yes regime" that we talked about earlier. So they may look through your case file and say 'mais Monsieur, ce n'est pas une copie originale (it's not an original copy), or you need a copy of this and that – they like to put you on the spot.
I suggest going with someone who speaks French who can accompany you – a French partner if you have one, an employer or someone in human resources or a lawyer – it's always really good.
My rule at the prefecture is always to make the agent laugh. We pepper jokes back and forth and it puts everything in a good mood then he's gonna be like, 'oh, c'est pas un original, mais c'est pas grave…' (it's not an original, but it's okay).
The people who work at the prefecture are the gatekeepers for people coming and staying in France, so their job and their role is to turn people down for any reason. Would you agree?
It's hard to say, but their role is to apply the law. And there are so many kinds of interpretations on how to apply the law and what is the purpose of the law. 
And our role as lawyers is to make sure the prefecture realizes that we're a value added to this country. As immigrants we are adding to its diversity, to its qualities, to its economy. 
What are other ways (not already mentioned) to come and stay in France?
There are 1-year English-speaking MBAs that happen here, too. Or you can do the TAPIF program and spent 2 semesters teaching English in a French school.
A handful of countries qualify for the Working Holiday visa – not Americans – unfortunately. Canada, New Zealand, Australia, and then Malaria and some in Latin America. They are valid one year, renewable a second time. Then if you're able to convince your employer to hire you on as a salary employee this is a way to make a temporary stay permanent.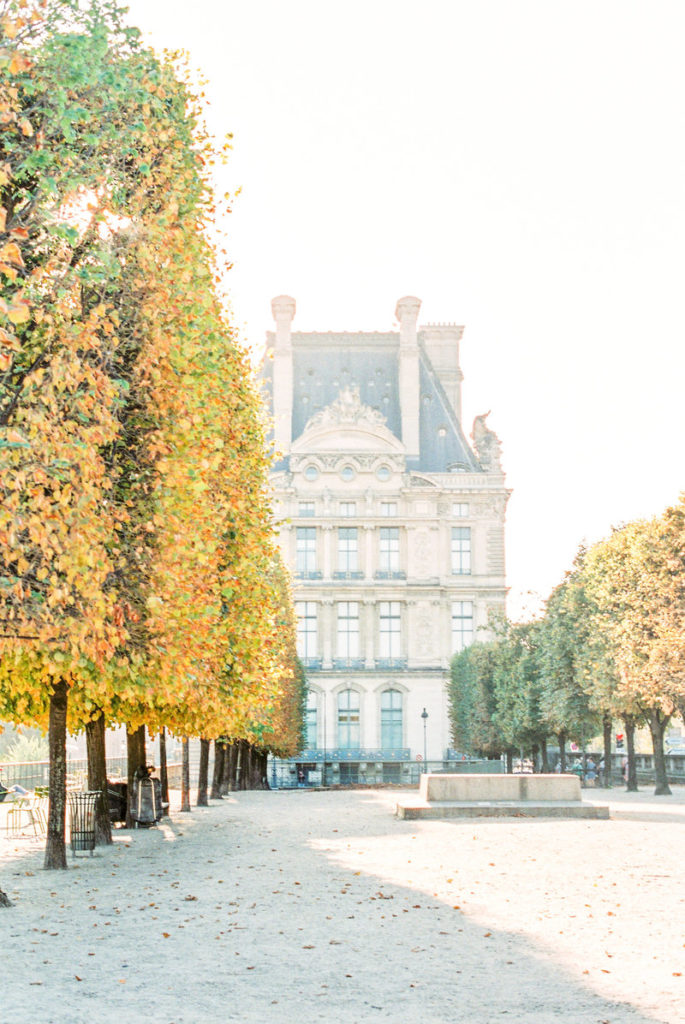 Photo Credit: Marissa Wu
Why should people contact you and/or hire you as their attorney?
Not everyone needs to go through an attorney. My role in dealing with the consulates, the prefecture, OFII and La DIRECCTE all day long is that I know what they're looking for.
I know the system, so it's good if you're going into a challenging place to have someone to help you navigate. I think a lot of people realize inherent value in having an expert because it can be such a bureaucratic nightmare.
How can people contact you for a consultation?
By email: daniel@danieltostado.com
People can email me an introduction of themselves and what their need is. I'll respond and if they want more information I encourage them to schedule a consultation with me.
We spend an hour speaking about them and their intentions staying in France and I give them more resources. If they want me to take them on as a client, I waive the consultation fee and I accompany them from A to Z through the whole application.
If people work with you, can you guarantee a positive answer?
So at the end of the day, I'm not the one who says yes or no, so I cannot guarantee the results.
I'm there to maximize their chances. If I know what the prefecture is looking for, I can make sure that those elements are in there. I've seen what they've done before, I've had correspondence with them, so my role is to help them and their case is as good as possible.
Is it easier for someone to apply for a visa when you're already in France or from their home country? 
You cannot get a visa in France. You have to go through your home country or the county where you reside and apply there in order to come to France. 
The only two exceptions for that are if you're married to a French national, and you've been in France living together for 6 months. You can regulate your status – that's authorized. 
Or if you've been an undocumented person for several years (at least 3 years) and have been working and have pay slips. You can regulate it by work or by having a French naturalized child. But those are exceptional, those don't apply to most people.
What are the best resources you can recommend to people who are starting their French visa process?
The first step for filing for your visa is the Official France Visa Website. It's the channel with which you have to go through and there is a diagnosis tool which tells you right off the bat if you need a visa to come.
Another great resource that I'm on all the time is Service Public, which is the French information website. So if you want to know how to set up your company or different immigration statuses you can get information there. For example if you type in "Passport Talent" you can get many answers. It's only in French, but if you pop it into Google Translate you can understand.
Are there any FREE resources for someone who doesn't have the money to hire an attorney?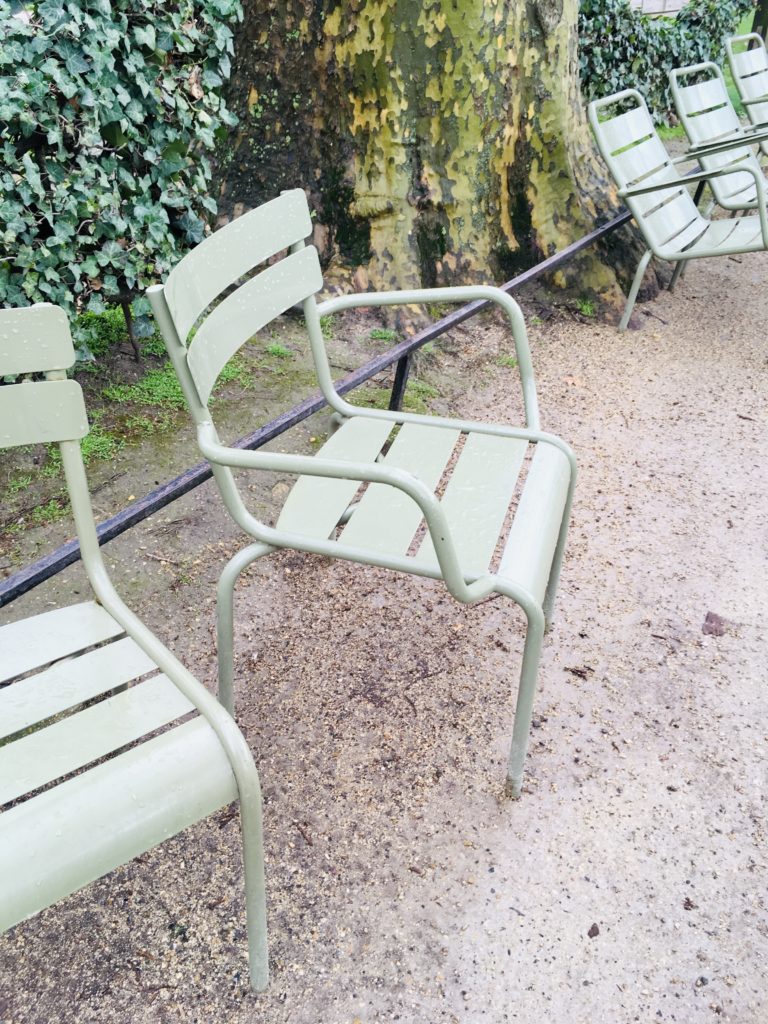 Any other advice you can give us? 
I think that a lot of people have a romanticized notion of France, so it's good to get rid of that romanticized aspect.
France is painful and there's a difference between going to the Eiffel Tower and then the Louvre verses trying to navigate the Prefecture or trying to figure how to declare your taxes in France or set up a company.
There are a lot of realities that us Americans tend to romanticize or idealize – but it is a very livable country. The quality of life is high here – the average work week is 35 hours, average vacation stay is 5 weeks and there is paid vacation.
For me personally, France has been worthwhile to make it home.
I'll be getting married here, raising a family and staying – so it's where I'm calling home now.
So what would you say to those people who have heart eyes – who've maybe visited France and just want to come – but maybe doesn't understand the full reality of relocating?
My advice that I would share is that those who want to invest in France need to invest in French.
I've seen the people who have mastered French and stay in France (like you) and the ones who gave up on French who end up leaving. It's the worlds biggest anguish to be an outsider. Those are the ones who realize that life is good in their home county and they won't end up staying in France.
Make sure that your French is as good as possible. It's good for the long term.
Another advice I would give someone is that tourist visas already give you 90 days to be in France within a 180 day period. So you can come and check out France and get a sense of the vibe and a taste for French life.
Conclusion
Daniel's thorough breakdown of the French immigration system helps you understand the possibilities and obstacles in obtaining a French visa or work permit.
Daniel is available to assist you, don't hesitate to contact him.
My hope is that throughout this Paris Expat Series, you can get a look inside the various paths Expats have taken to arrive and stay in France. No one journey is the same and even less so are the many stories that they tell about the splendid, complicated, charming and wonderful City of Light including their joys, passions, challenges and triumphs. 
As I was once a traveler turned expat, I know that feeling of wanting to move to another country – that is to say la France – and having to figure it all out. And then I did move right after college, going through so many struggles and challenges to stay, but finally opening my own business to help others find community, friends, work and thrive in this foreign place turned home.
If you're considering moving to France- whether short-term or long, I would really love to hear from you and even answer your questions if you have them. I help expats and travelers like you to adjust to life in France so they can thrive, not just survive. That help can vary from personal assistance for administration, visa prep, etc, to relocation services –  finding housing and a moving company. Contact me today!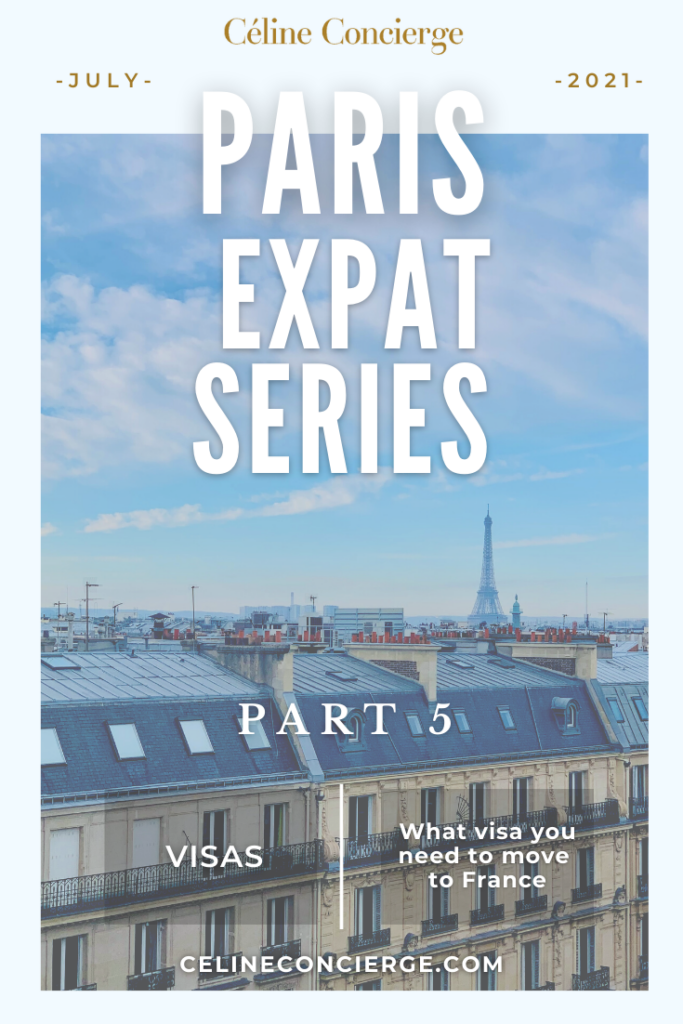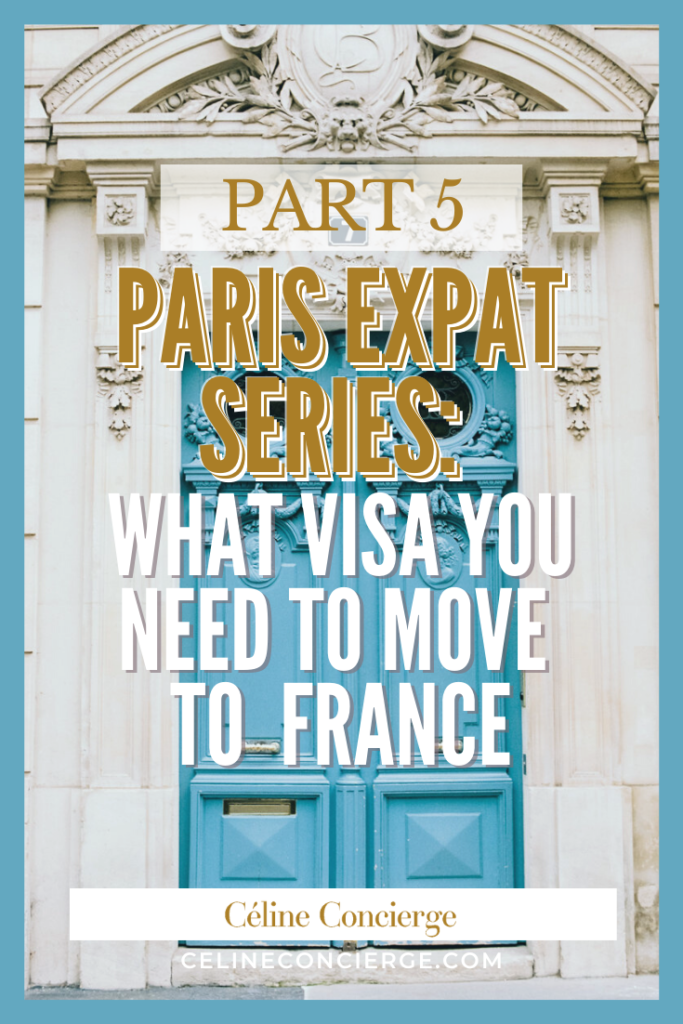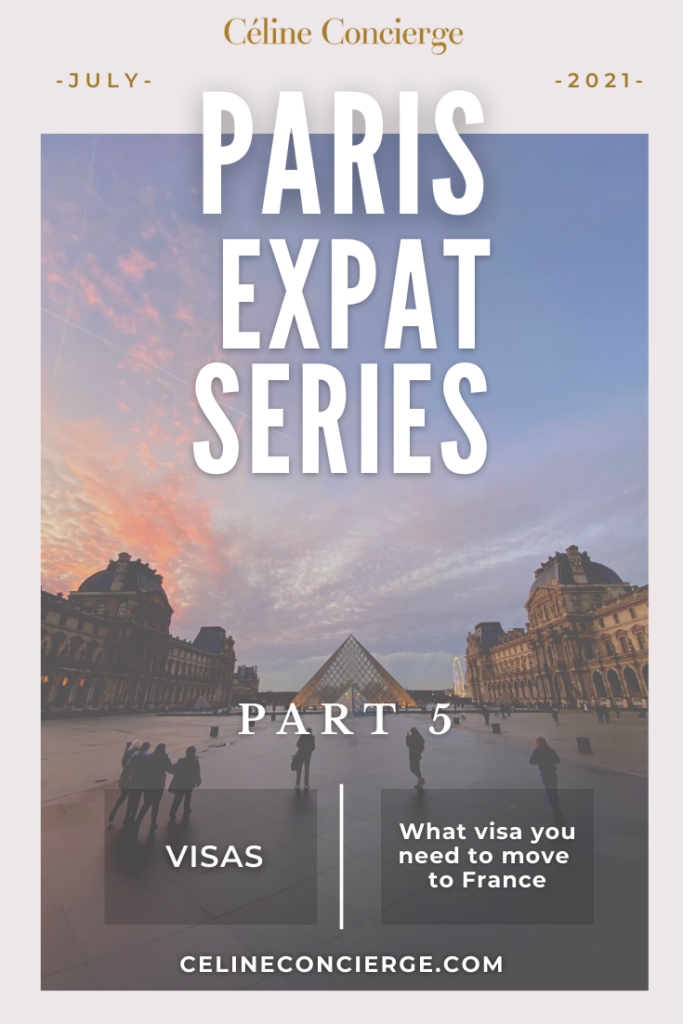 ☆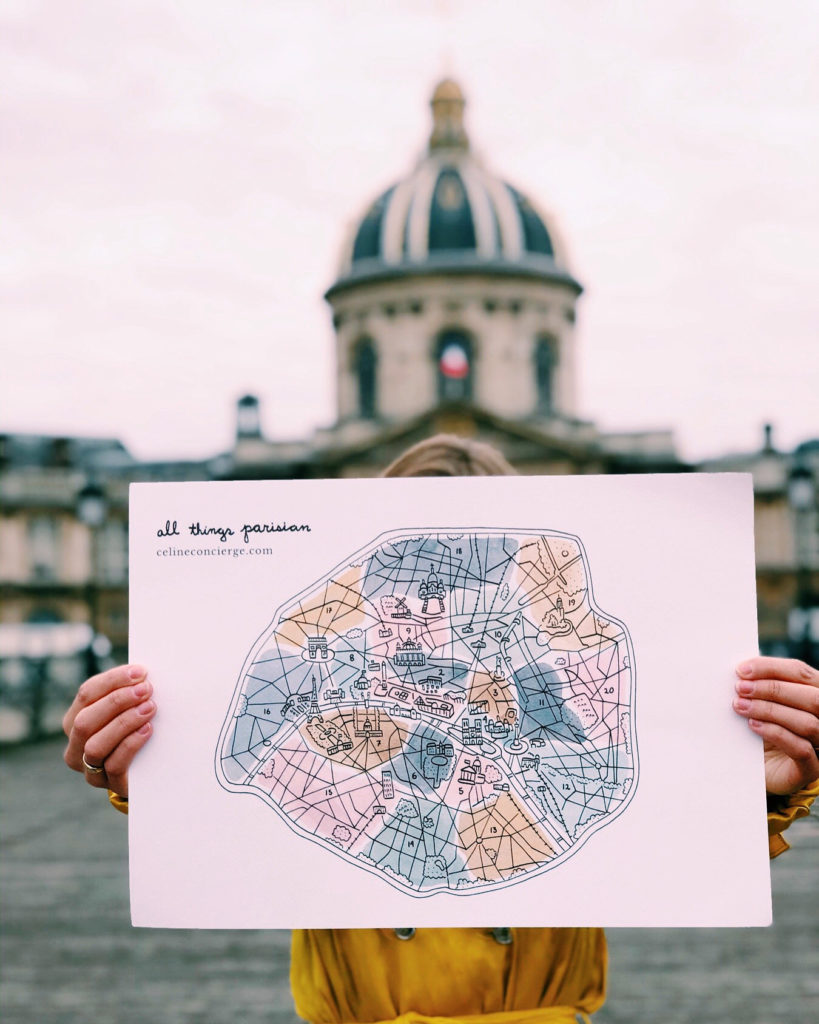 ☆
---
Check out the other parts of the series: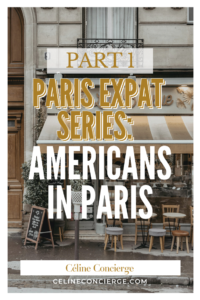 We explore the idea of an expat and what motivates people to move to Paris.
There's an introduction to the 6 friends I interview throughout this series.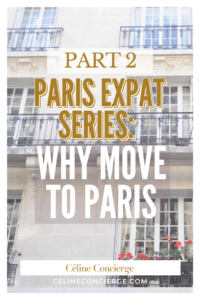 We'll dive into first impressions and why they moved to Paris along with what they love about the place. 
Full interviews with Jim  Le, a seasoned expat turned French national & John Arndt, a musician and France newcomer.

We'll cover how people move to Paris and what lessons they learn from living here. We examine learning the French language and what their biggest frustrations are. 
Full interviews with Claire A*., an entrepreneurial drama therapist & Eric Davis, a design professional in the construction industry

We'll continue to explore the challenges and struggles of living in France. I also ask what they would tell their younger selves if they had the chance.
Full interviews with Hannah Smith, a seasonal visitor and digital nomad & Hope Curran, an art student attaining her master's degree.

Finally, you won't want to miss this detailed interview with my friend and immigration attorney

Daniel Tostado

.
He gives us an insider's scoop on the different Visas to be able to move to France and ways to apply. 
Full Interview with Daniel Tostado, immigration attorney in Paris.  
---
☆
Check out more Paris Insights:
☆