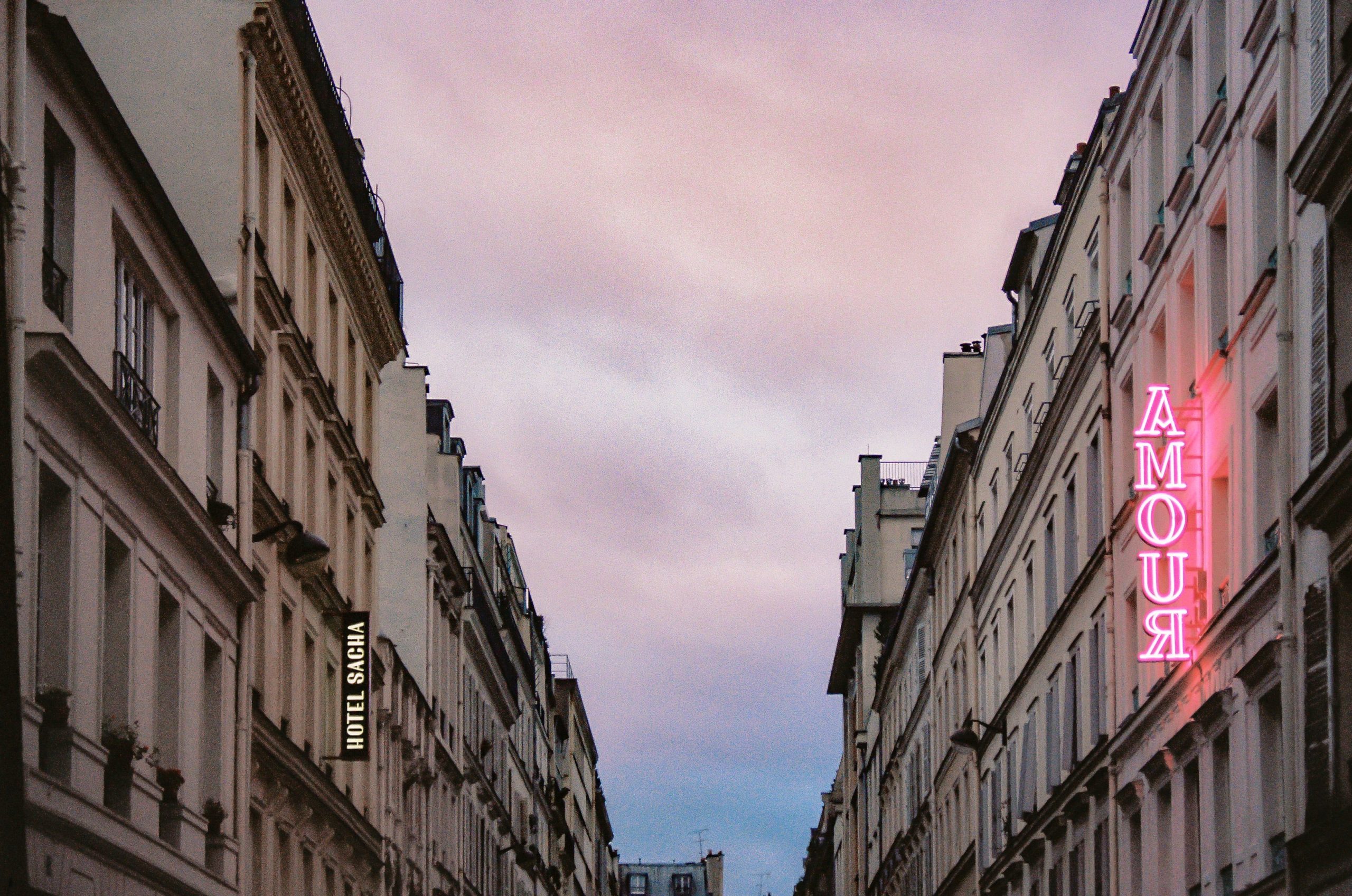 Secret to Loving Like the French Do
Reading Time:
7
minutes
DISCLAIMER:
This post may contain affiliate links which will reward me monetarily or otherwise when you use them to make qualifying purchases. For more information, please read my
privacy policy
and
disclaimer
.
Last Updated on April 28, 2021
5 Love Languages of the French
The French are champions of love and are not ashamed to express it either. They do so with words, with customs and traditions that can help us all learn to love a little better.
If you're a fellow francophile and want to know the different ways that the French show love, continue reading on to uncover the secret to loving like the French. I'm doing this through the lens of the 5 love languages because we all know that French is the language of love, but I want to explore how French people actually express it beyond je t'aime…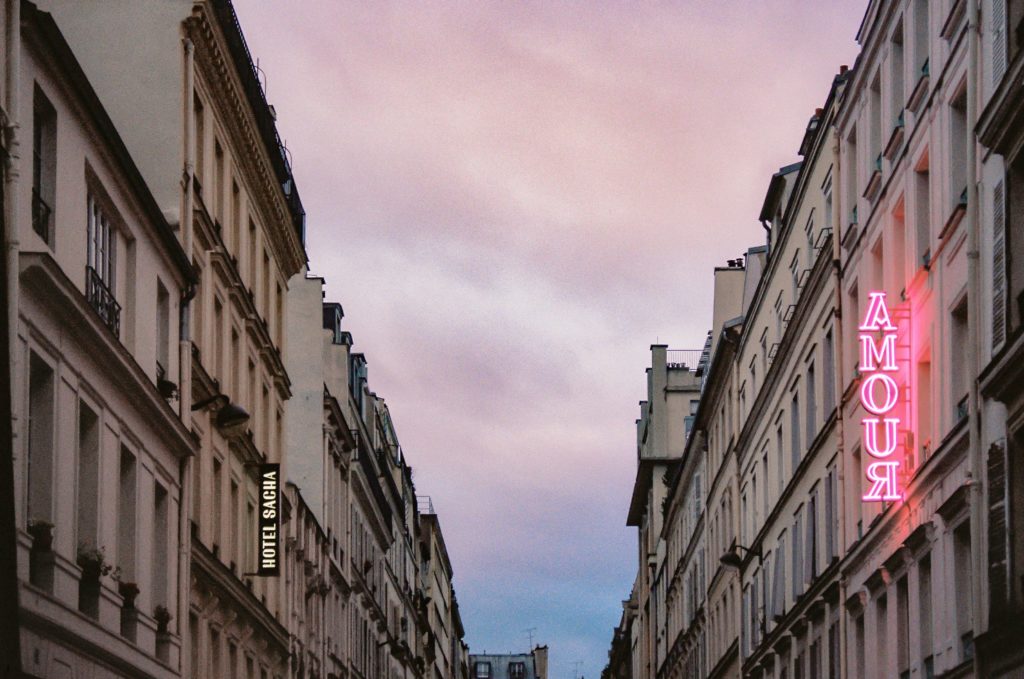 Love Like the French with Words
All over the world, French is admittedly a sexy language and the French accent is also considered seductive in its own rite. There are limitless phrases like je t'aime and tu me manque to show love à la française. Famous love songs articulate love like nearly all of Edith Piaf's songs and the flirtatious song 'Je t'aime mon non-plus' by Serge Gainsbourg and Jane Birkin that are enough to grab our attention and make us want to be français just for the cool factor!
France has various phrases and words to express love, here are some that you can steal to spice up your lexicon:
7 Words That Articulate Love
• aimer | to love
• âme sœur | soulmate
• amour | love
• amoureux / amoureuse | lover
• mon amour | my love
• mon cheri / ma cherie | my darling
• mon cœur | my heart
5 French Phrases to Say 'I love you'
• Je t'aime | I love you (very intimate that you say only to loved ones or partners)
• Je t'embrasse | I love you, with love or take care (can be said to friends and loved ones as a term of affection)
• Je t'adore | I adore you (can be said to friends as a term of endearment, be careful with the context because it can be used with irony)
• Tu me manque | I miss you
• Tu es la femme de ma vie (when said to a woman) / Tu es l'homme de ma vie (when said to a man) | You are the love of my life.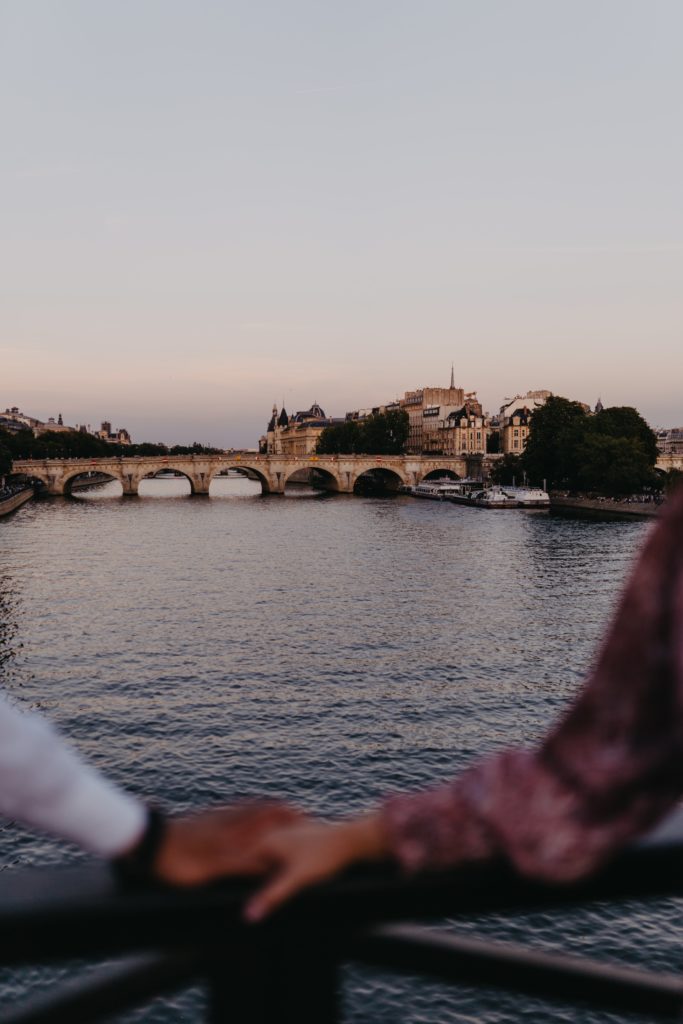 Photo By: Février Photography
Love à la française with Physical Touch
The French are tactile people and love touching and showing affection through physical touch. One of those eccentric customs is through the side kiss. The French glamorize as much as outsiders villainize the simple side kiss known as un bisous, or the shorthand, la bise [pronounced like "la beeze"].
The custom goes like this: in France when you meet or greet, and say bye to a person within your circle, you give them a French side kiss. Obviously, since the start of the pandemic, this greeting ritual has fallen out of favor with the entire European population (Italians and Spanish also practice la bise) because of the close physical proximity you must get to the person who is taking part in la bise.
Who does la bise? Friends, family members, and relatives usually do la bise. Co-workers can also do it, but that is where the social norms get more blurry. Basically if you don't know someone and are meeting them for the first time in a professional setting, you can do a handshake. But as colleagues get more comfortable with each other, la bise is more widely accepted. La bise is a very subtle habit that you start to develop in France the longer you live here. I would advise not overthinking it, and just going for it if someone is leaning into you to give you un bisous (of course when it becomes safe and acceptable again).
For a hilarious outsider's take on la bise, watch this video by Paul Taylor.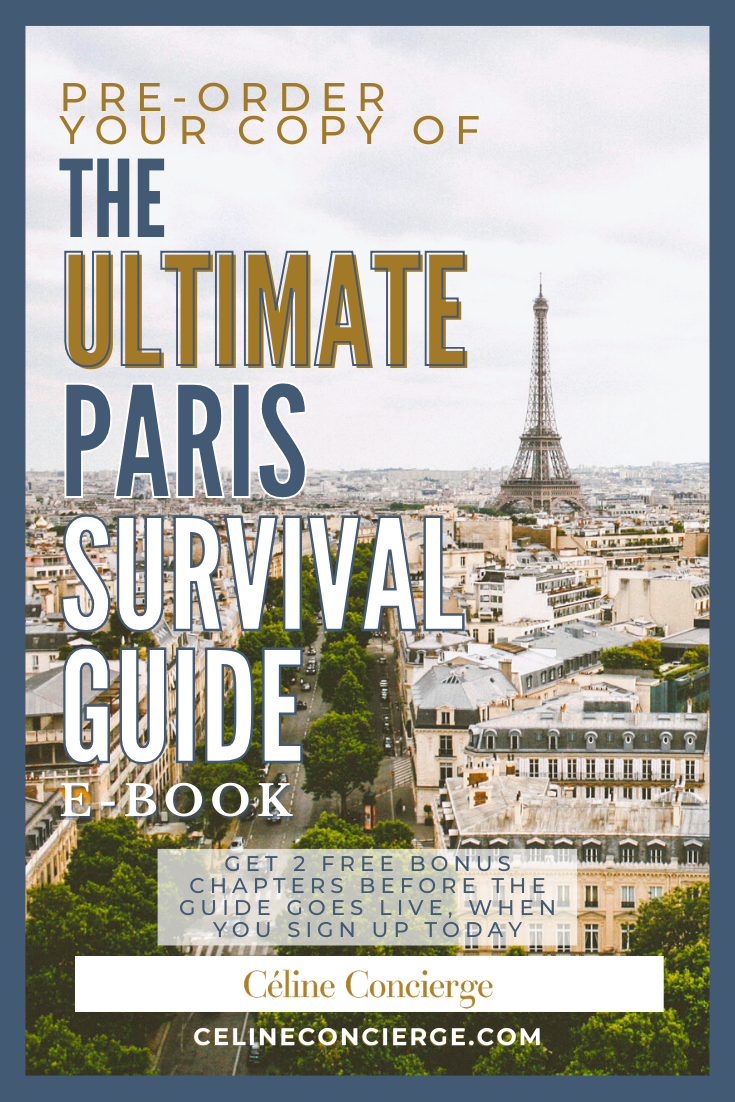 E-BOOK PRE-ORDER
Get your copy of THE ULTIMATE PARIS SURVIVAL GUIDE and become an expert in All Things Parisian!
Get first dibs plus 2 FREE chapters by leaving your email here and I'll contact you when the guide goes live.
I WANT IT!
Cherish Your Loved Ones with Acts of Service
For the love language that relies on spontaneity for the act itself to be special and appreciated, the French, I dare say, are not so great at showing this love language. On the contrary, they appreciate it when other people go out of their way to do things for them. In general the French culture doesn't really exemplify going the extra mile, so when they experience someone doing anything that supersedes their expectations, they are effortlessly pleased.
That's not to say that you can't find a great French partner who loves to do things for you. Many of my friends who date French guys tell me that they have no issues with their beaus going above and beyond to please them through acts of service. In French culture there usually aren't the same feminine/masculin ideals that American couples have, so French men are more likely to cook and clean. These displays are mostly reserved for private life and are less commonly shown out in public.
Next time you want to 'wow' a French person, just do something that shows your appreciation for them without them asking and they'll be all praise.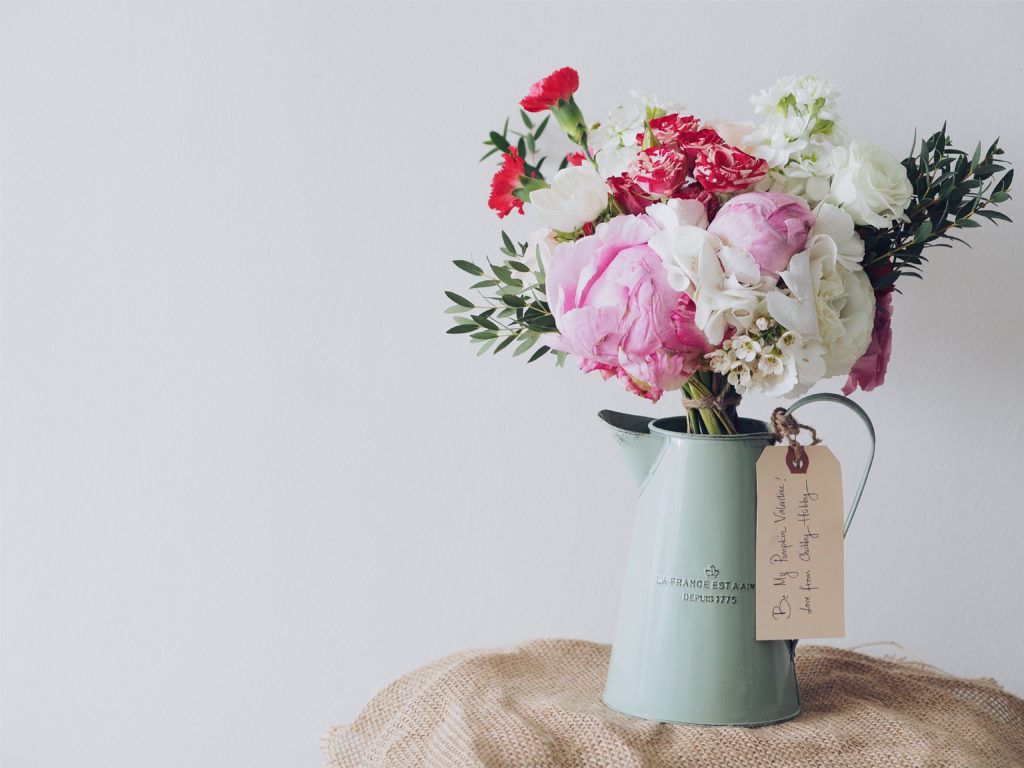 Photo By: Leonardo Wong
Give Gifts Like the French
Gifts, or les cadeaux, as they're known in France are adored by the French but in more humble, simpler circumstances, I would argue, than their American counterparts. One way that the French show love is by offering one-of-a-kind gifts that can be appreciated over a lifetime.
They aren't ones for splurging on expensive jewelry, cars or houses, but they were probably the ones who invented going on a couple of great trips every year. I have personally received more gifts by my French boyfriend in the form or an exciting trip somewhere than a present that was wrapped up.
From what I've observed about the French, they aren't ones for grand gestures, but they aren't opposed to gifts that offer cultural experiences like museum tickets or books that they can add to their book collection. They are, however, huge on gift giving by means of what is called a cagnotte, or jackpot. This offers a way for colleagues, friends and family to all pitch in for many gifts or one big gift that can be gifted to the person. In the workplace, you will often see this at going-away-parties (pot de départ) or for special birthdays.
The French are usually moderate when it comes to gift giving, although they will never say no to an expensive pair of leather boots or nice winter coat. Even small pleasures like nice chocolates, colorful flowers, and of course a very nice bottle of wine or cognac is never a bad idea.
☆
Click here to get your FREE PDF
Bucket List 2021
☆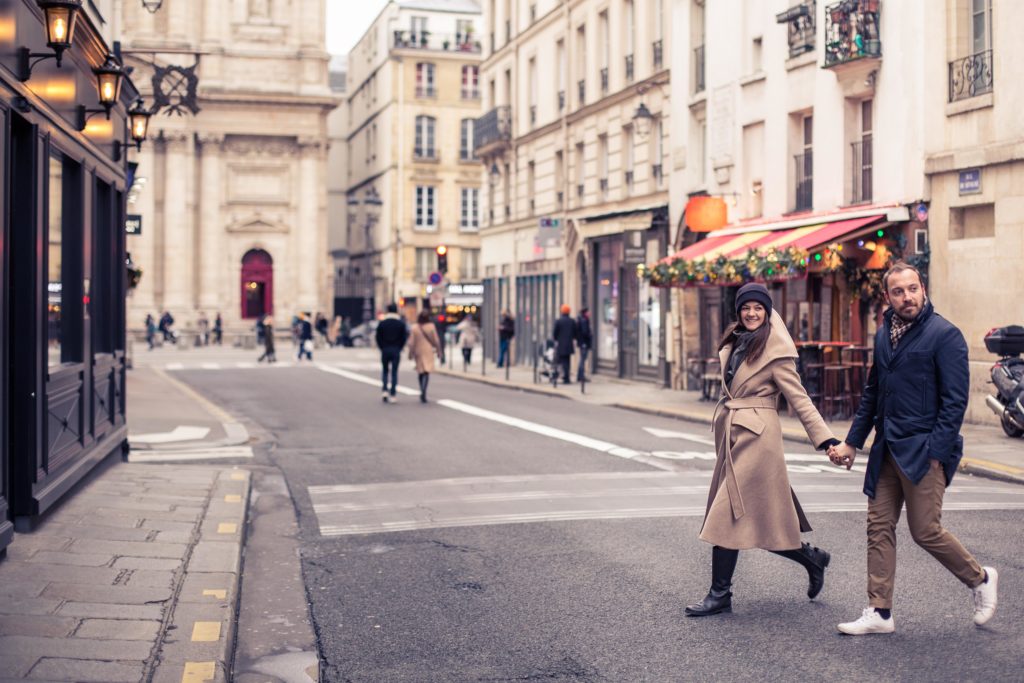 Photo By: Guendalina Flamini
Use Quality Time to Show Love Like the French
Whether you consider taking trips as gift giving or quality time, the French culture emphasises taking time off. They make it a part time hobby to rest, enjoy life, vacation and spend time with loved ones.
They value time spent with those closest to them and they unapologetically take time off to do that very thing! This act of self love goes as far as having a law that requires them to work no more than 35 hours a week (full time) and secondly by refusing to work on Sundays (when possible).
One custom that the French express that you can easily incorporate into your lifestyle is eating meals together with the TV off. I won't say that I always do this with my French boyfriend, but when we have family meals together with his family, the TV is never on. The French take a special appreciation for meals around the table together where eating is a sacred ritual of loving food and family.
One way you can love like the French do is by calling up a friend and spending a couple hours sitting together over a meal, no phones, no TV.
Conclusion:
Next time you want to spice up your love life, steal some or all of these French customs to show love like a French person would. Whether that's through words, acts of service or quality time, there is something to be said about the French manner of expressing love that we can all learn from.
What about you – what is your favorite secret to loving the French? **I would love to hear your thoughts in the comments below!**
Cover Photo by: Barthelemy de Mazenod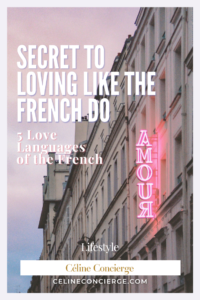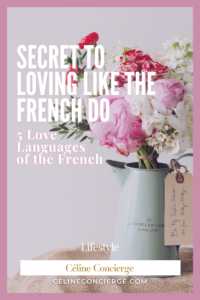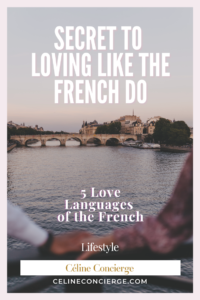 ☆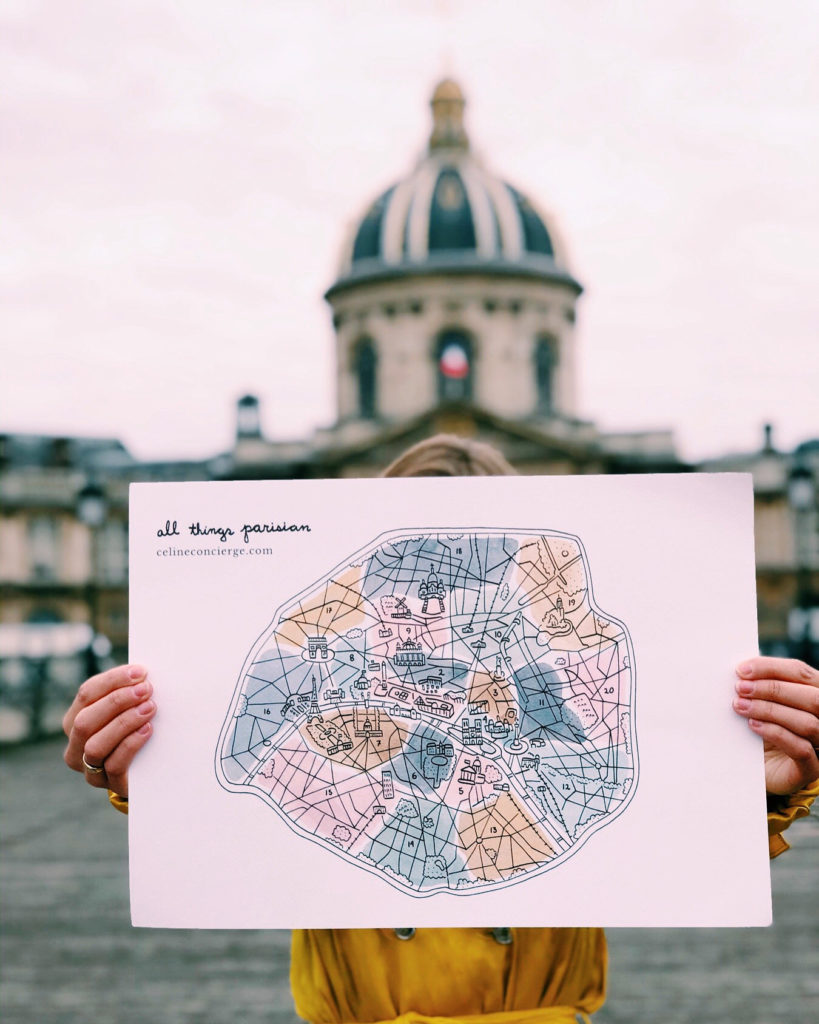 ☆
Check out more Paris Insights:
☆