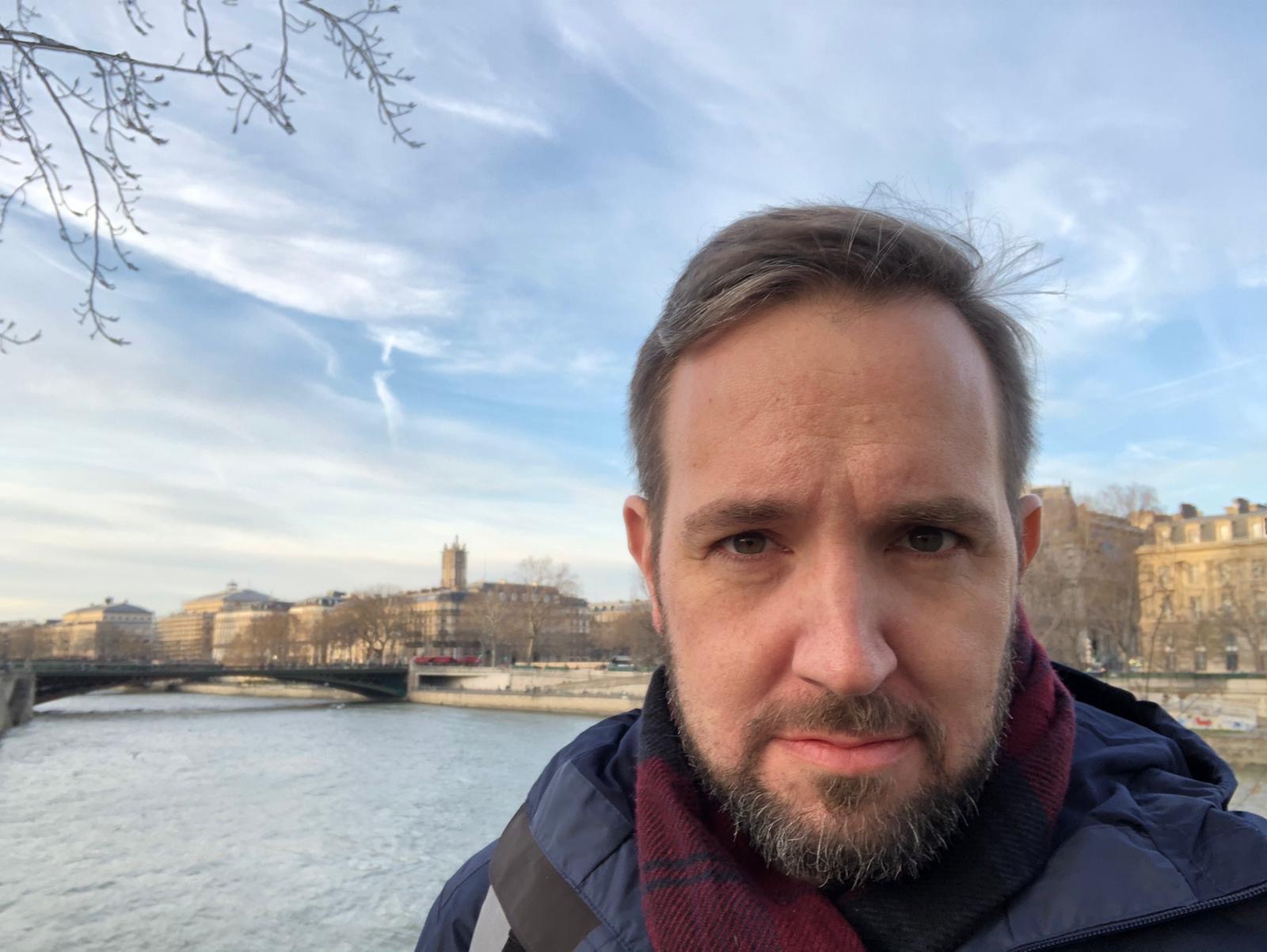 Eric Davis' Full Interview
Reading Time:
9
minutes
DISCLAIMER:
This post may contain affiliate links which will reward me monetarily or otherwise when you use them to make qualifying purchases. For more information, please read my
privacy policy
and
disclaimer
.
Last Updated on April 28, 2021
Part 3
Paris Expats:
How do Expats End Up Living in Paris?
Eric Davis' Full Interview

Growing up in Louisiana where his interest in France began with his studies, Eric is an American architect now living in Paris. He first visited France on a trip to celebrate a friend's birthday in 2013. He had always wanted to visit Paris, and on that first trip, there was something about being here, he told himself 'I want more of this– the lifestyle, the people, the language, the surroundings"– he visited three more times before moving to the French capital in 2019.
---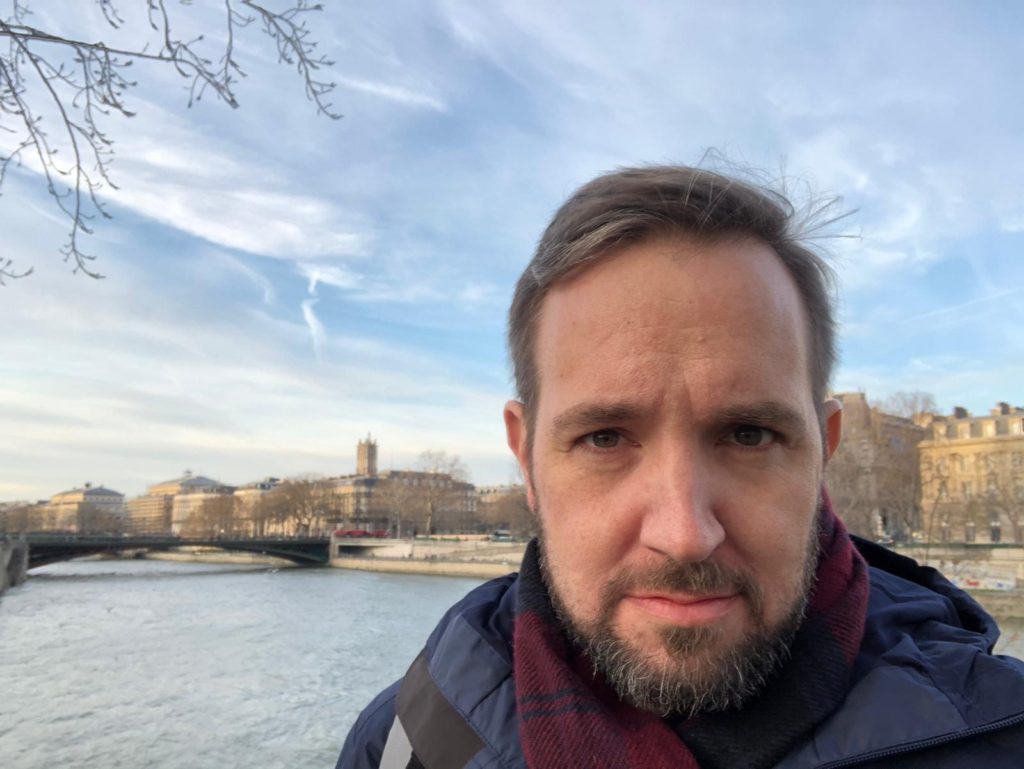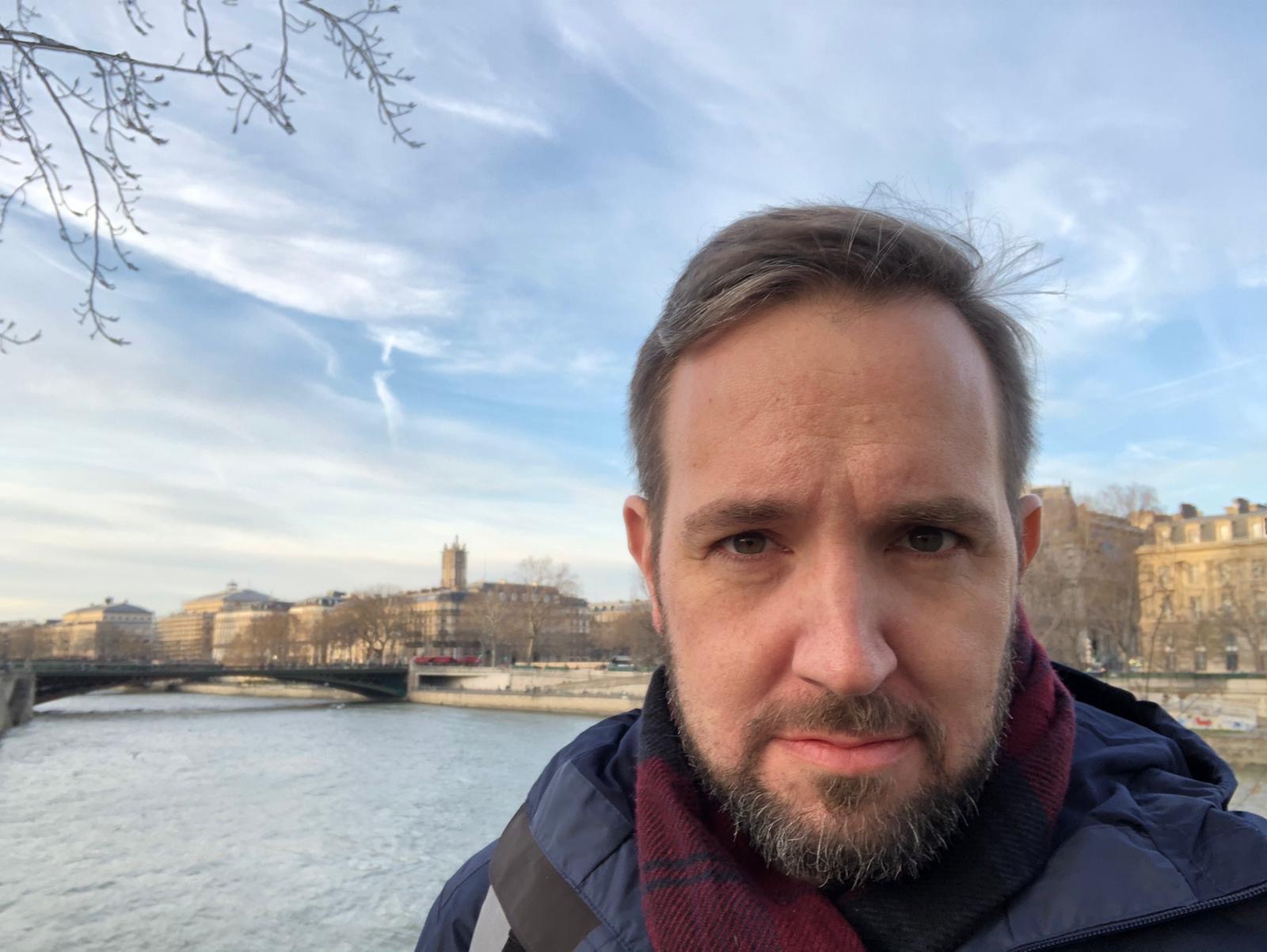 Photo Credit: Eric Davis
Why did you move to Paris?
I started to find myself daydreaming. I had a good job, I had good friends, I was a homeowner, and yet I still felt dissatisfied. Like this isn't exactly what life was supposed to look like. But wait, if I want it to look different, no one is going to make that happen, it has to be me. Allowing myself to think where I want to move, where I want to be, suddenly opened up the possibilities. If I can move across town or across country, I can move across the world.
I started realizing that the times that I felt the most at peace and the most at home was when I was in Paris. Something about being here.
I had studied French, I have a basic knowledge of the language. After my first trip in France, I decided to continue studying French…
It took a couple of years of soul searching and figuring out 'what do I want to do, where do I want to be?'
For me it felt like a God thing. As a person of faith, I try to honor God with what I do, and so over time I felt like it was something I wanted to do and something that God wanted me to do.
What was your first impression of Paris?
Paris was intimidating the first couple of days…but after my third or fourth day the sun came out and I was able to walk around more and I thought 'ok, this is what I was expecting'. Little by little I relaxed and I started feeling more comfortable, truly absorbing where I am, what am I experiencing here?
After a week, I didn't want to leave. It really grew on me. It felt like possibility, opportunity. Not feeling hemmed in by things that I had constructed for myself. What life is supposed to look like or what life is going to look like. Saying to myself, 'Oh wait life can be different, it can feel different'.
You can tell and feel it by the pace, it's not New York, its not this hustle bustle place.
What do you love about Paris?
I loved that I didn't get in a car for a week. Within five minutes I was at an incredible restaurant or historic sight or a hidden little park- there's so much to see when you walk out your front door.
There is so much packed within one kilometer, there's not one grocery store, there's not one boulangerie, or one cafe, there are dozens of then hundreds of them and you experience so much within that little radius. It's almost overwhelming, but in a good way…
I feel like I'm a part of history. And here is where so much has happened and I like that, I feel like I'm a part of that.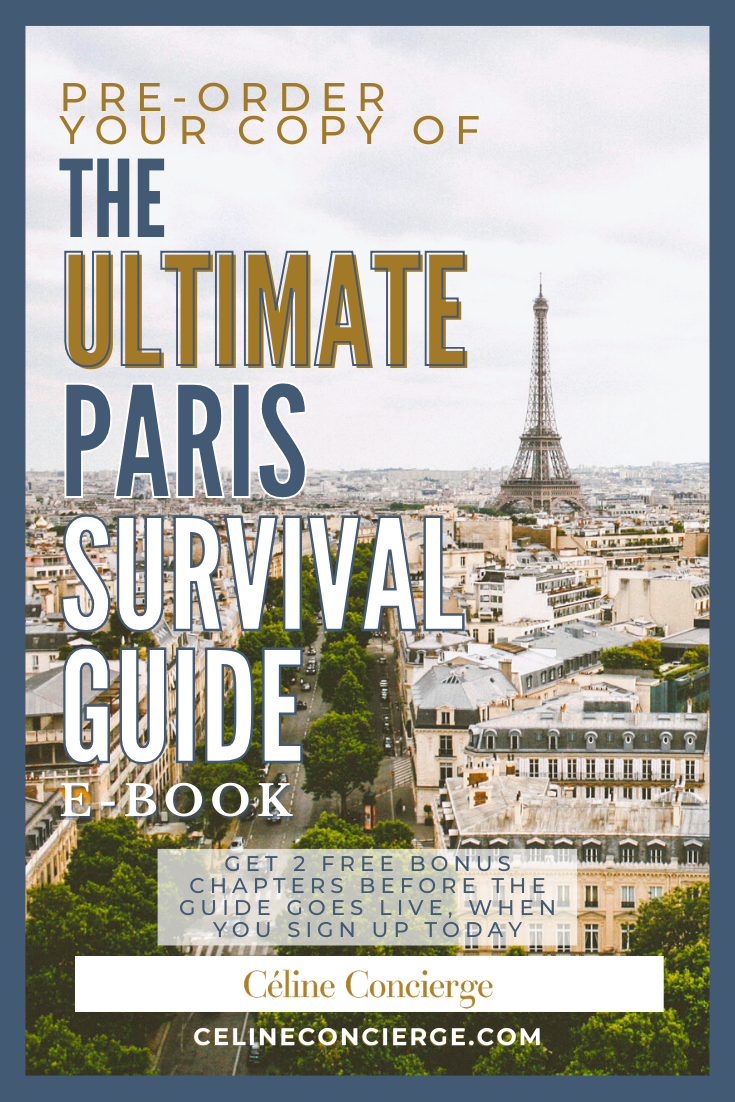 E-BOOK PRE-ORDER
Get your copy of THE ULTIMATE PARIS SURVIVAL GUIDE and become an expert in All Things Parisian!
Get first dibs plus 2 FREE chapters by leaving your email here and I'll contact you when the guide goes live.
I WANT IT!
How did you move to France when you had a full time job in the US?
So I came on a one year long-term visitor visa and there's a lot of stuff you have to prove. One of them is you can live here without working here, so you have to show them that you have money and enough money to live on.
And I was going to try to look for work online, I tried quitting my job– that's how sure I was about moving to Paris.
And so a few weeks after initially talking to my boss (after I told him I was moving to France), I thought that I would ask to stay on and work remotely. The owners of the firm considered it and ultimately said 'let's try it'.
So I became a consultant through my LLC as an independent contractor for the firm.

As an LLC can you technically work in France?
I had been told that French companies technically couldn't hire me [as an independant], but they could hire me through a company. So I set up an LLC in the US, so that any French company could hire my company as a foreign consultant.
Did you know French before moving to France?
I had studied French, I have a basic knowledge of the language. After my first trip in France, I decided to continue studying French on Saturday mornings.
How did you find housing?
When you apply for a French visa, one of the things is you have to tell them where you're going to be living, and I didn't have a lease set up yet. I provided the name of my real estate agent who I had hired and she actually allowed me to use her business address for my application. Then it allowed me to schedule a meeting through the French consulate.
☆
Click here to get your FREE PDF
Bucket List 2021
☆
What challenges did you face with moving to Paris?
The housing and the visa process were so intertwined. For me and the visa I was on I wouldn't have been able to get it without the housing. And the housing was like, we're going to assume you're going to get the visa, but we need to be sure you have the job. So it turns out that I was able to keep my job.
That's what I've learned is that there are a lot of Catch-22s. You need A for B and you need B for A. And everybody has a different way of getting there.
What is a lesson you have learned from living in Paris and the process of getting here?
France has a lot of red tape. It has a lot of bureaucracy. And you really need to know that coming here.
If you don't know that, I think you're going to be miserable or feel defeated.
That's not to say that you can't but it helps to know that.
Coming here, I've learned that that's very true. You're gonna have all the documents they ask you to have and still something's gonna be wrong.
What is your biggest frustration with Paris?
The attitude of, "Oh, well we do it this way, because that's how we do it.'
Kind of keeps them a little bit slow to adopt new ways. Some days that's what's charming and some days that's what's frustrating.
What is your biggest love about Paris?
Knowing that I am so close to so many amazing things – museums, culture, art community and having easy access to that.
I feel Iike I'm in the center of what drives this world.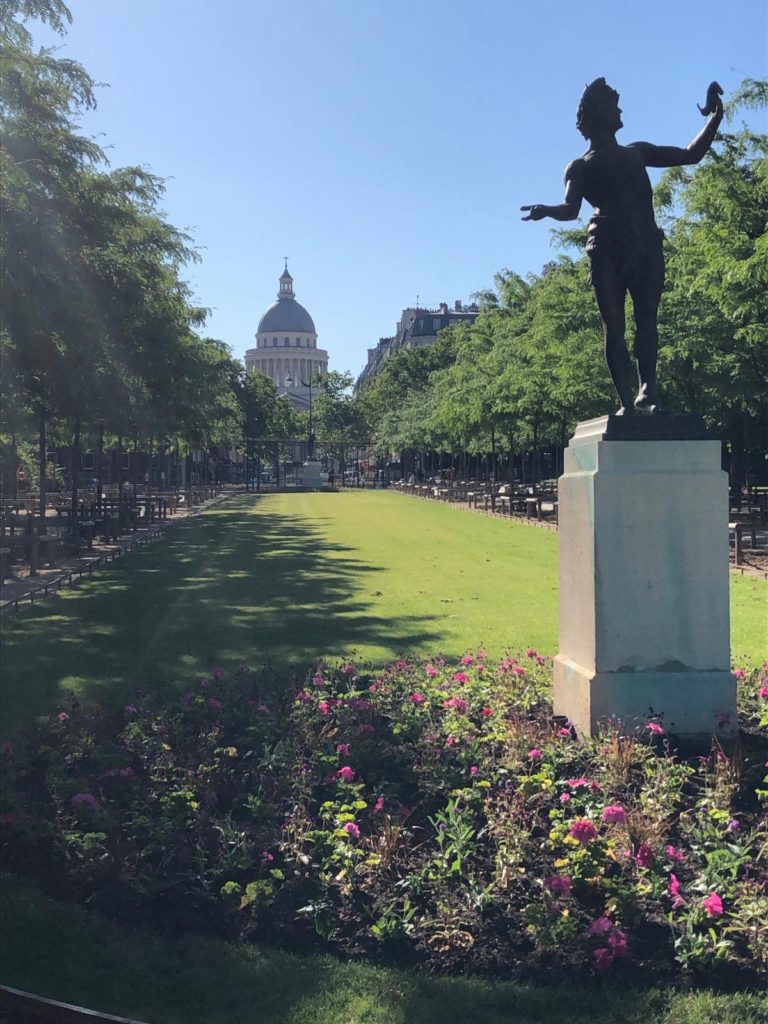 Photo Credit: Eric Davis
What would you tell someone who is like you and wants to move to Paris?
I would tell them if they are considering a move, go ahead and do it. Start the process, don't do it haphazardly. Don't be too intimidated by France or the move.
It is doable. I'm proof of that, you're proof of that. There are resources for people if they want to do it.
Don't be afraid to come here, come here to assimilate to fit in and not complain about the differences but be excited about the differences.
Do it when you still can, not one day when you retire. If you want to be here, why put it off?
For me, I thought, 'if I don't do this, I'm gonna regret it'. It would be hard for me to live with myself for not trying.
☆
For more insider secrets check out:
for a One-of-a-Kind Experience
Enjoy

10 Remarkable Ways to Experience Paris Like a Local 
☆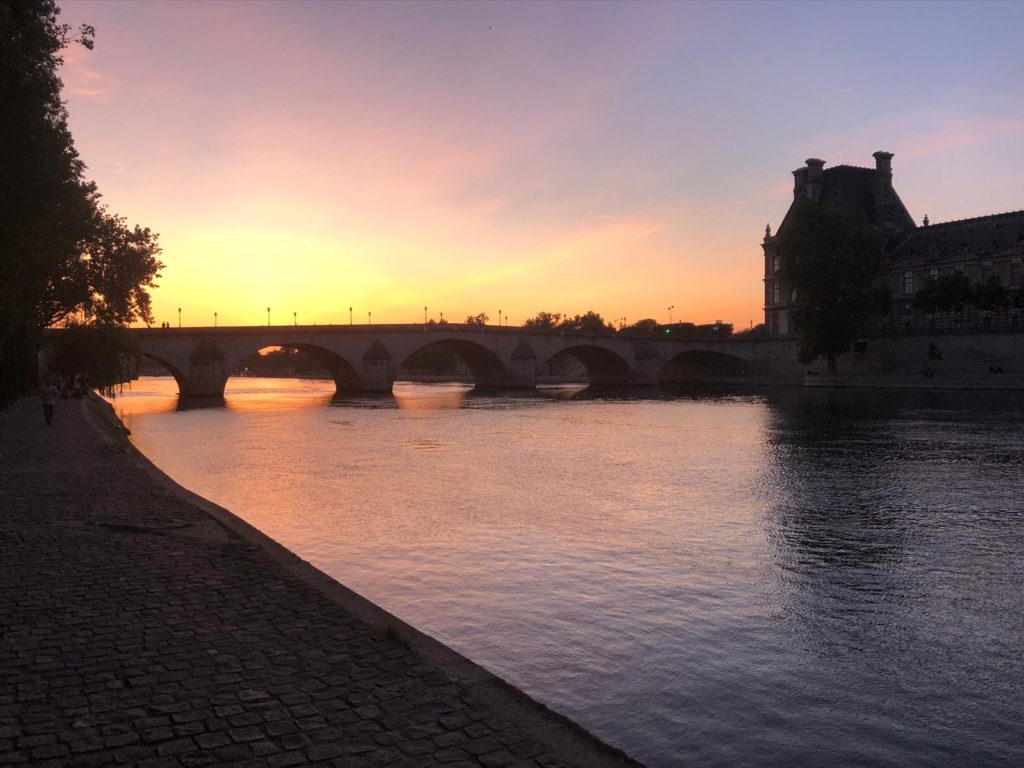 Photo Credit: Eric Davis
If you had known about a lifestyle service like Céline Concierge, would you consider using my services, why or why not?
One of the things that I have learned through this process is that to go through it alone – especially being overseas like I was, being American, not being fluent in French– it's a really tricky process,  even when you get here. 
You definitely need the help of somebody that can help you through that. Without help from others, I wouldn't have been here. 
To know that you're working with an American who has been through that process, understands the normal fears or experiences those differences is extremely valuable. 
Would you recommend Céline Concierge services?
I highly recommend that people get in touch with you or someone like you who knows what they are doing and has been through that process. It helps you to relax and you get to put some of that worry and that burden on someone else.
Do you have a favorite book, film, or song about Paris?
Amélie – I like that and Midnight in Paris, resonated with me. I also like the song La vie en Rose.
☆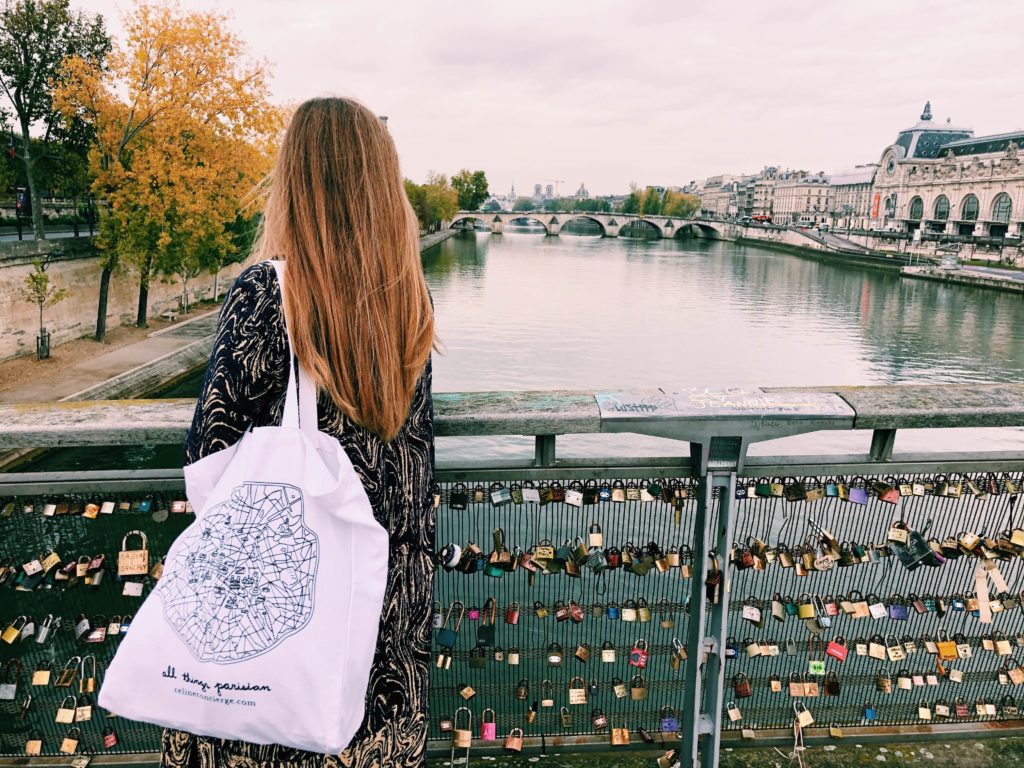 ☆
---
Check out the other parts of the series: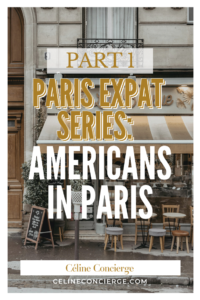 We explore the idea of an expat and what motivates people to move to Paris.
There's an introduction to the 6 friends I interview throughout this series.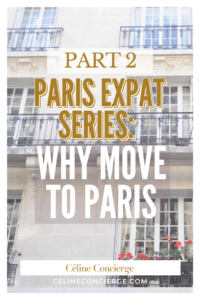 We'll dive into first impressions and why they moved to Paris along with what they love about the place. 
Full interviews with Jim  Le, a seasoned expat turned French national & John Arndt, a musician and France newcomer.

We'll cover how people move to Paris and what lessons they learn from living here. We examine learning the French language and what their biggest frustrations are. 
Full interviews with Claire A*., an entrepreneurial drama therapist & Eric Davis, a design professional in the construction industry

We'll continue to explore the challenges and struggles of living in France. I also ask what they would tell their younger selves if they had the chance.
Full interviews with Hannah Smith, a seasonal visitor, and digital nomad & Hope Curran, an art student attaining her master's degree.

Finally, you won't want to miss this detailed interview with my friend and immigration attorney

Daniel Tostado

.
He gives us an insider's scoop on the different Visas to be able to move to France and ways to apply. 
Full Interview with Daniel Tostado, an immigration attorney in Paris.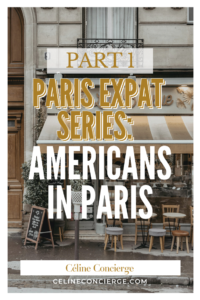 ---
☆
Other posts you might enjoy:
To find out more about me, your Paris concierge, you can read my blog post Why I moved to Paris
☆