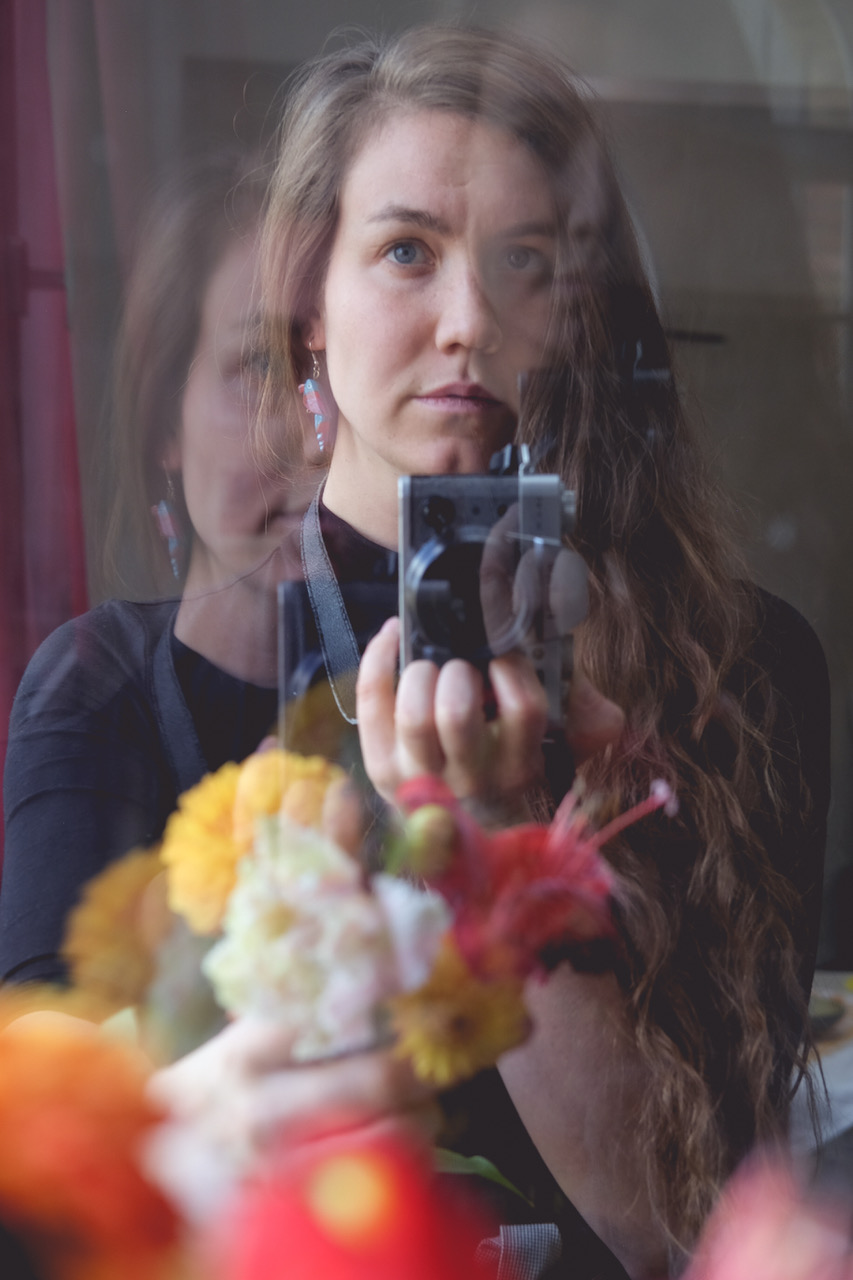 Hope Curran's Full Interview
Reading Time:
9
minutes
DISCLAIMER:
This post may contain affiliate links which will reward me monetarily or otherwise when you use them to make qualifying purchases. For more information, please read my
privacy policy
and
disclaimer
.
Last Updated on July 25, 2021
Part 4
Paris Expat Series:
What it Means to Live in France
Hope Curran's Full Interview

Hope is a student at La Sorbonne working on a Masters in Fine Arts who's originally from the Bay Area, California. She first visited Paris when she was 12 years old for a family vacation and fell in love with everything French. After graduating with her undergrad in art and global studies in 2016, she moved to Paris 8 months later to do an art internship with Agape Art. Two years later she applied to do a Masters in Fine Arts at La Sorbonne. She is a self-proclaimed artist, poet and dreamer.
---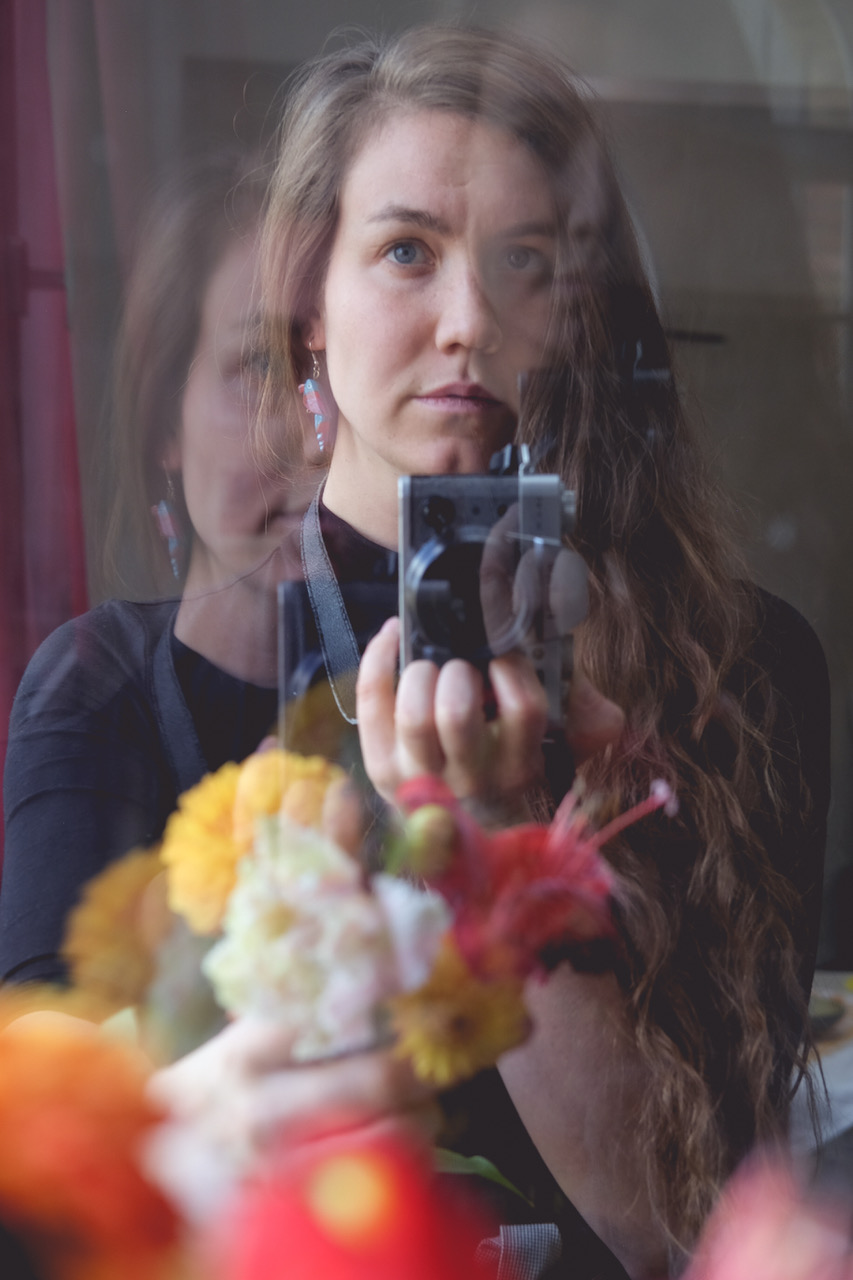 Photo Credit: Hope Curran
Why did you move to Paris?
I came back when I was 16 to be a nanny for 3 weeks. And I studied abroad with UC Berkeley in 2014, that's when I said, yeah I want to be in Paris. 
I wasn't running away, but I was running towards a freedom here that I don't experience in America, specifically, because of the culture of "go get it-ness" that's like 'oh, you should get a job and get married and buy a house'. And I think in Paris there's not that timeline here. Things just happen later in life for people here or there's accessibility to education so you're not in student debt. 
I think I really did come because I felt God calling me here. And I have a heart for artists and I am an artist. And this is a place where artists gather throughout history…
Seeking freedom as an artist and acceptance and belonging. It really is a place for artists to belong.  
What was your first impression of Paris?
When I was 12 came for a family vacation, we flew into Paris and I fell in love with everything French. It impressed me and I loved art and fashion. And when we went back home, I told my mom I wanted to learn French so I did because I was homeschool.
I came back when I was 16 to be a nanny for 3 weeks. I studied abroad with UC Berkeley in 2014, that's when I said, 'yeah, I want to be in Paris'.
What shocked me the most was– when I came here as a 22 year old to move here, I came with the emoji heart eyes, the 'Ah, Paris!' and it was January. Winter. Winter is really hard for me as a Californian and the lack of sunlight was really hard for me.
In the winter, Paris is hard.
What do you love about Paris?
I came up with the term "gold dipping". I love gold dipping in Paris. You'll be walking, even at night, and the streets are gold. You're just walking and drinking in this magic feeling of the city… There's just gold everywhere and you can kind of dip your fingers in it.
Not every day is like that, but there are just moments like that where you can find…and as an artist I wanna be surrounded by beauty. And so Paris is the place that I feel the most surrounded by beauty other than nature.
Also, experiencing culture in a whole new way and having a global perspective living in a city and I think people are the landscape here.
Did you know French? If yes, where did you learn the language? If not, how did you learn?
So I have quite a history with Paris before and I started learning French throughout middle, high school and college.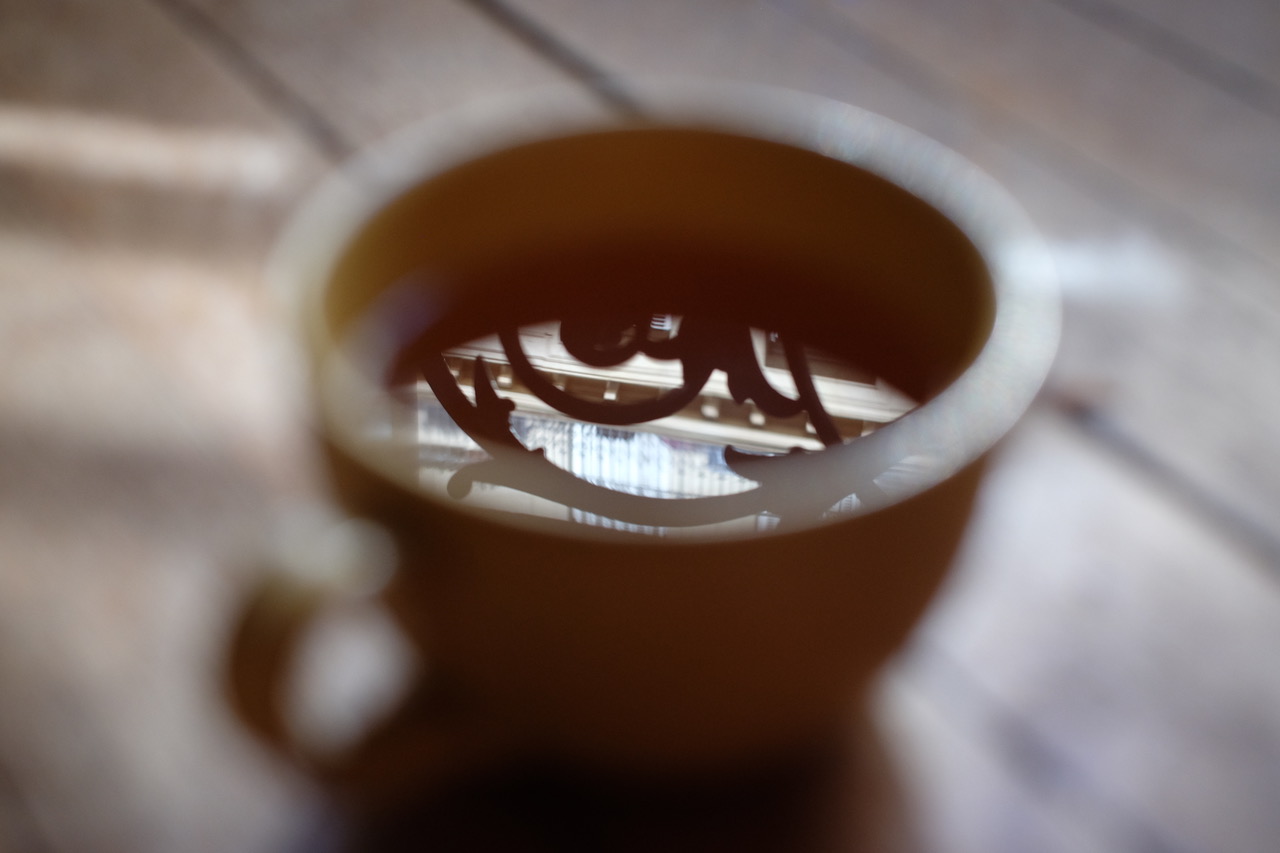 Photo Credit: Hope Curran
What challenges did you face with moving to Paris?
I came with two suitcases of my life, transition is challenging for me.
Transitioning my whole home and life and way of being into a new culture…I was suddenly an étrangère.
I probably did a lot of things wrong, honestly to try to be here– that wasn't culturally sensitive.
Something that I learned last year after a really hard season of feeling like I really wanted to leave, when I did come out of that and finally got my resident permit renewal, I was like 'oh, I do belong'. And then suddenly I needed to start playing the American card a bit more.
Like having that excuse, almost for being different. I can play the American-card now and I'm not ashamed of it.
A lot of me growing up was in Paris.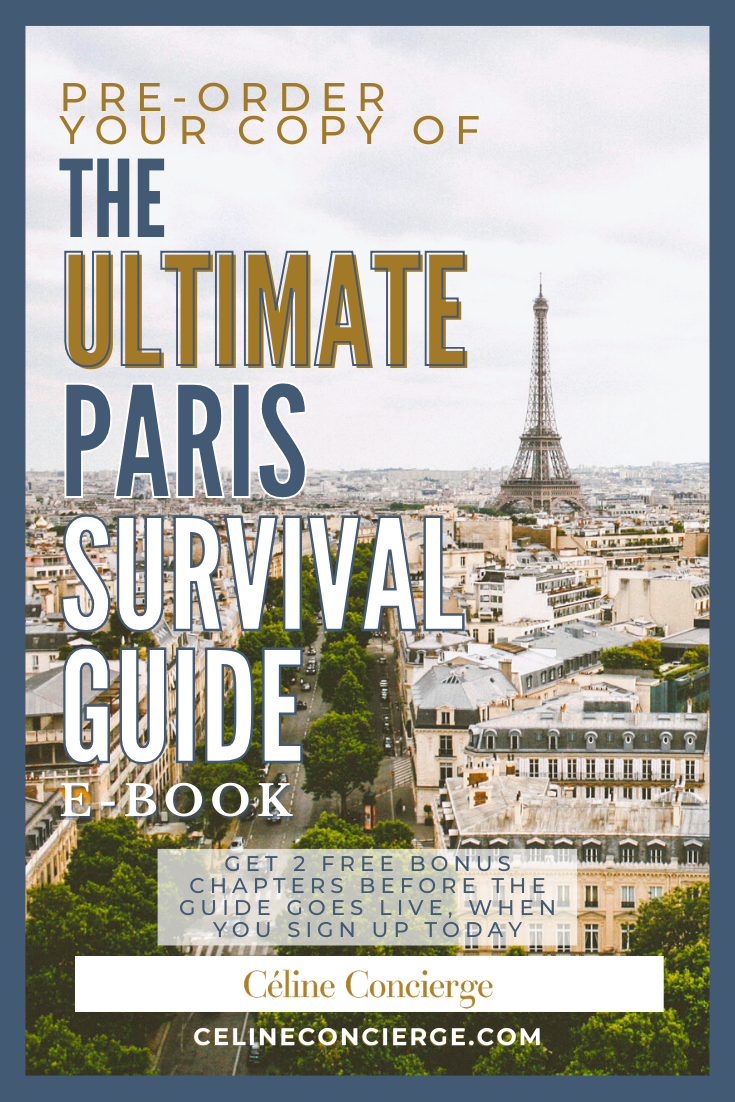 E-BOOK PRE-ORDER
Get your copy of THE ULTIMATE PARIS SURVIVAL GUIDE and become an expert in All Things Parisian!
Get first dibs plus 2 FREE chapters by leaving your email here and I'll contact you when the guide goes live.
I WANT IT!
What kind of visas/resident permits did you have to be able to stay in France?
There's an internship for people that have just finished university and love God. It's called STINT and they offer 9 month internships all around the world. So I had applied through CRU (or Campus Crusade for Christ) in the US.
I came with

AGAPE

, which is a non-profit which is a visitors visa. They gave me the paperwork that I needed. It's like I was a volunteer in France, because I was getting my salary from the US.
The first two years I had this resident permit, then when I started my Masters, which was a year and a half in, my position with CRU changed and I became part time with AGAPE.
So now I'm a part-time worker with a non-profit, not an intern, so I have a student resident permit and I can work and my work is now through the French organization of AGAPE.
My student card is for a year and I have to renew it. My program is 2 years and then after you get your Masters at a French institution, they have something called APS – when you are waiting to get a job, you can still be in the country.
So I can have at least 1 more year to do whatever I want or work with AGAPE, the idea is to get a contract job to be able to work in France.
So when you get your Masters they want to honor you and keep you here.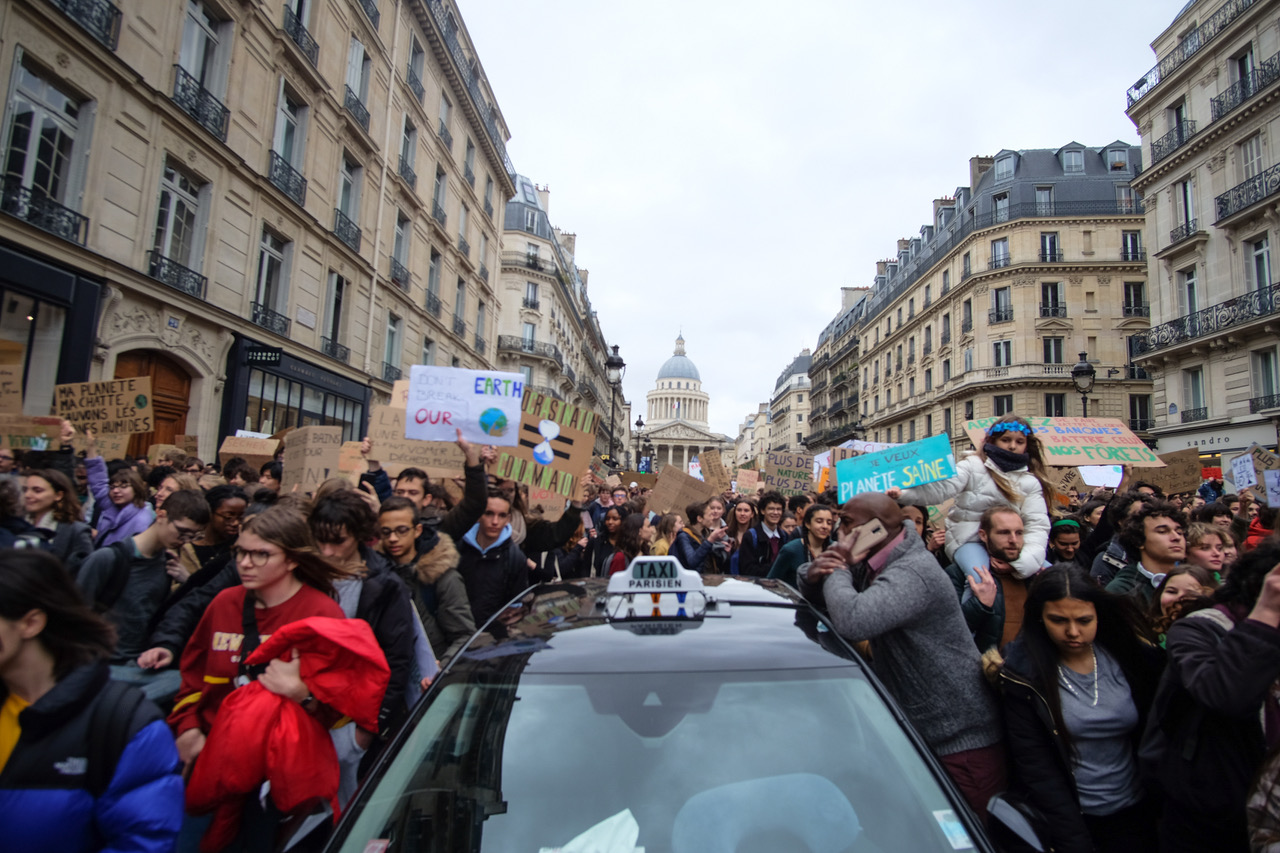 Photo Credit: Hope Curran
What is your biggest frustration with Paris?
The prefecture! I think you know this well, don't you? But I spent 9 months trying to change the status of my resident permit to a student.
Because I had already lived here, I applied to La Sorbonne as a French resident (not as an international student) with a French address and I applied as a regular student. So then my case became a Cas particulier, or a special case.
In anyone's case that is a little different, you usually need an extra signature (from a higher up in my school) and you need to be persistent with people.
But I brought cookies and shared them with the people in the prefecture and I think that's why they also listened to me because I was nice and I have cookies. That's terrible, but it's true. Sometimes the prefecture means being patient.
What is a lesson you have learned from living in Paris?
I've learned to keep my eyes on things that matter and let go of the things that don't.
In even just moving apartments, you can't hold onto a lot here that doesn't matter.
And in relationships, learning as an expat that Paris is a revolving door. And that was really hard. I've learned a lot about relationships being kind of seasonal for a lack of a better term. But always keeping my eyes on the things above and not focusing on the hard things.

I've found that the longer I stay, the more people leave.
☆
Click here to get your FREE PDF
Bucket List 2021
☆
What would you tell someone who is like you and wants to move to Paris?
Right now, I would say if you really want to do it, then do it. You'll find a way even though there aren't always answers.
Anyone can come to Paris for 3 weeks and enjoy it, but don't feel like you have to move here. I would also say take a vision trip for 2 weeks to see what Paris is like. A lot of people can have rose-colored glasses in Paris, so I would tell them to dream big, but take your time.
I think so many people buy the one way ticket and they don't have a plan and end up leaving.
It's not for everyone to live here long term, sorry to say it…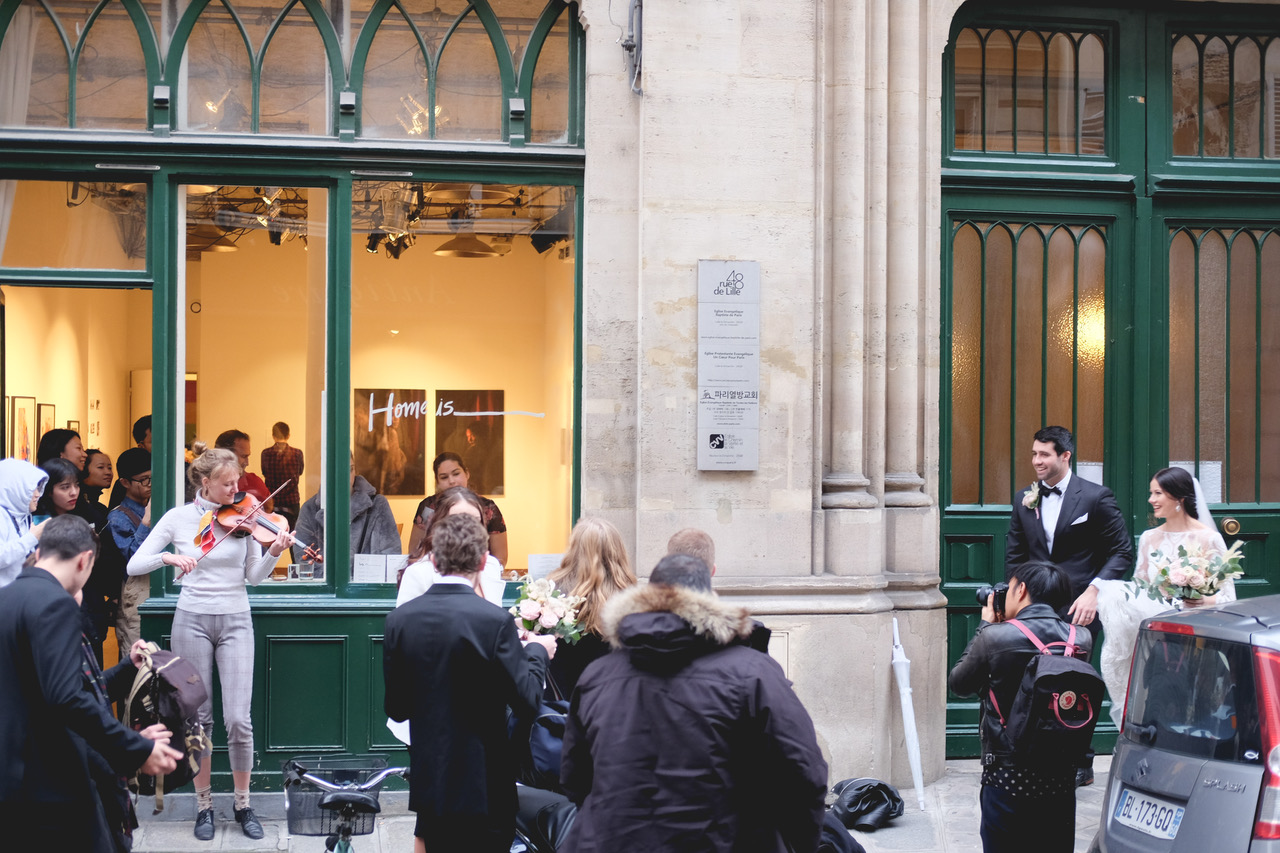 Photo Credit: Hope Curran
What does living in France mean to you? 
If I'm on the train I get to see the world. Everyday you get to experience culture in a new way – have global perspective – I love the beauty of that.
People are the landscape here!
☆
For more insider secrets check out:
Enjoy

10 Remarkable Ways to Experience Paris Like a Local 
☆
If you had known about a lifestyle service like Céline Concierge, would you consider using our services, why or why not?
If I had known before I came, I would have loved help with housing especially, moving to Paris and finding an apartment. I would have used your service for housing and the visa process.
But having contact with someone in the country is super important coming in and I think that would be the most valuable thing. Just knowing there's someone here if you have questions and not being alone and finding out about different communities that exist.
Would you recommend Céline Concierge services?
Well, Céline I have recommended you before. I love recommending Céline Concierge– so you can take my word for it!
Because there are so many people who have asked me questions that I don't have the capacity to answer or it's a question that you need a professional for.
Your services are really tailored to people who want to do Paris well.
Do you have a favorite book, film, or song about Paris?
A cliché is A Moveable Feast by Ernest Hemingway and my favorite spot in Paris is at 27 rue Fleurus where Gertrude Stein lived and welcomed artists.
I also love the film Julie and Julia! It's about Julia Child because she's in Paris and is an American and is cooking up a storm at the Cordon Bleu.
☆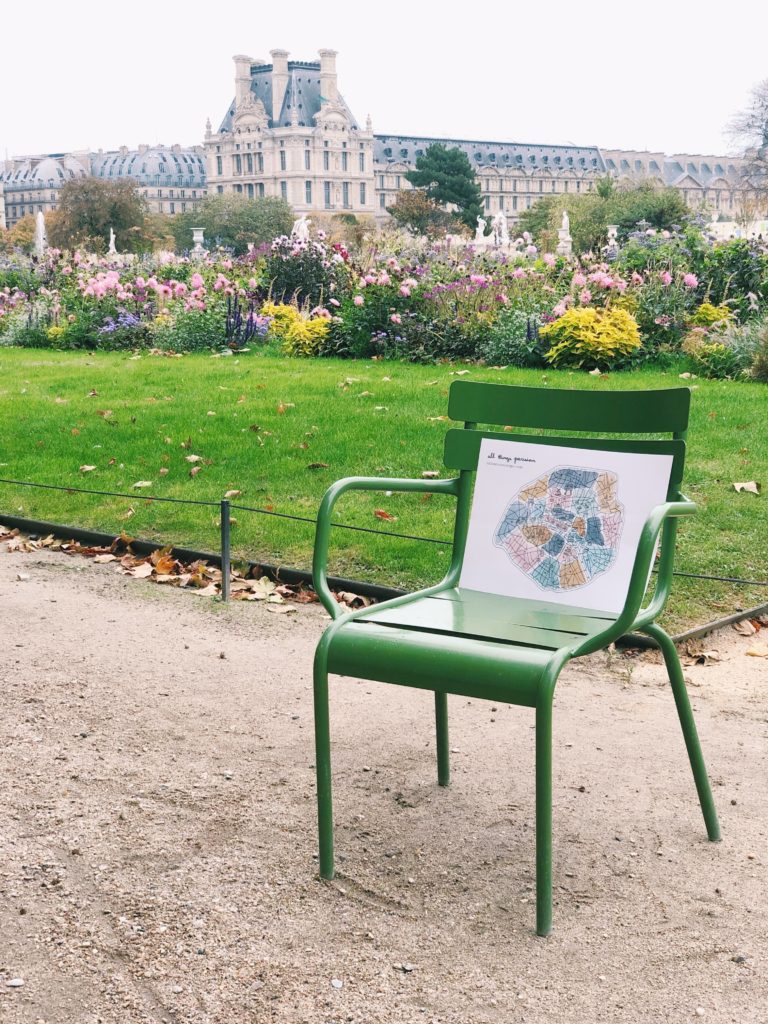 ☆
---
Check out the other parts of the series: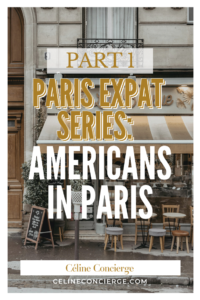 We explore the idea of an expat and what motivates people to move to Paris.
There's an introduction to the 6 friends I interview throughout this series.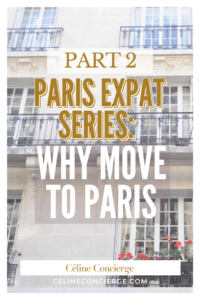 We'll dive into first impressions and why they moved to Paris along with what they love about the place. 
Full interviews with Jim  Le, a seasoned expat turned French national & John Arndt, a musician and France newcomer.

We'll cover how people move to Paris and what lessons they learn from living here. We examine learning the French language and what their biggest frustrations are. 
Full interviews with Claire A*., an entrepreneurial drama therapist & Eric Davis, a design professional in the construction industry

We'll continue to explore the challenges and struggles of living in France. I also ask what they would tell their younger selves if they had the chance.
Full interviews with Hannah Smith, a seasonal visitor, and digital nomad & Hope Curran, an art student attaining her master's degree.

Finally, you won't want to miss this detailed interview with my friend and immigration attorney

Daniel Tostado

.
He gives us an insider's scoop on the different Visas to be able to move to France and ways to apply. 
Full Interview with Daniel Tostado, an immigration attorney in Paris.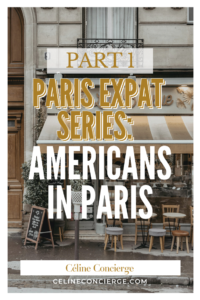 ---
☆
Other posts you might enjoy:
To find out more about me, your Paris concierge, you can read my blog post Why I moved to Paris
☆